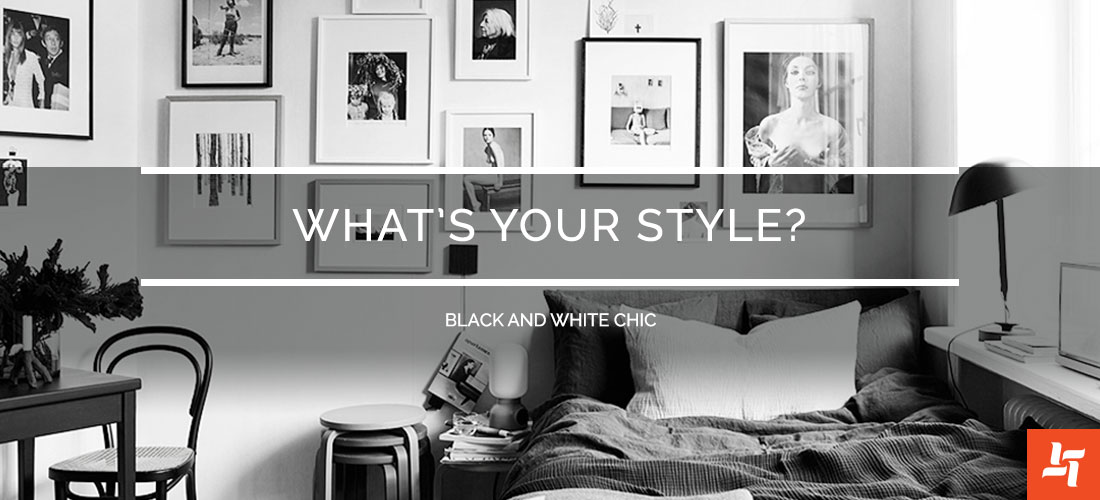 What's Your Style – Black and White Chic
Versatile, timeless and always a classic, a black and white colour scheme can be tailored to everyone. Give us a call to make it yours!
Get Started
Using a black and white scheme in a renovation is a classic choice. It oozes sophistication and European flair, while also being edgy and trendy (depending on how you use it).
It can be paired with any accent colour and can be tailored to just about any design style. When in doubt, this is a good way to go.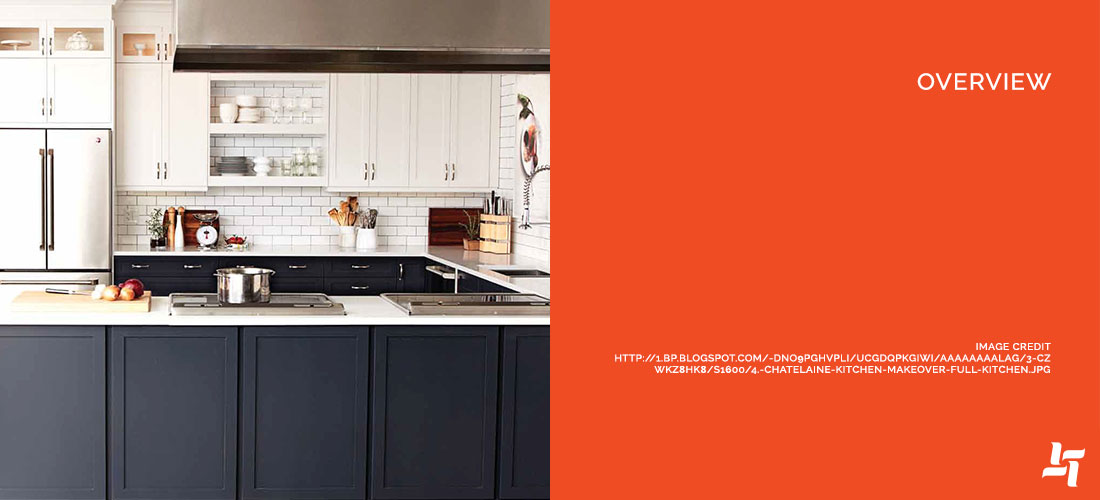 Layout
The beauty of this look is that it can work in any size space: small, medium or large. It can come off very cozy and bistro-like in a small space or it can be grand and luxurious in a large space.
It looks especially neat in rooms with a little character, like uncommon layouts or alcoves and bay windows. Little oddities are a chance to make something really eye catching.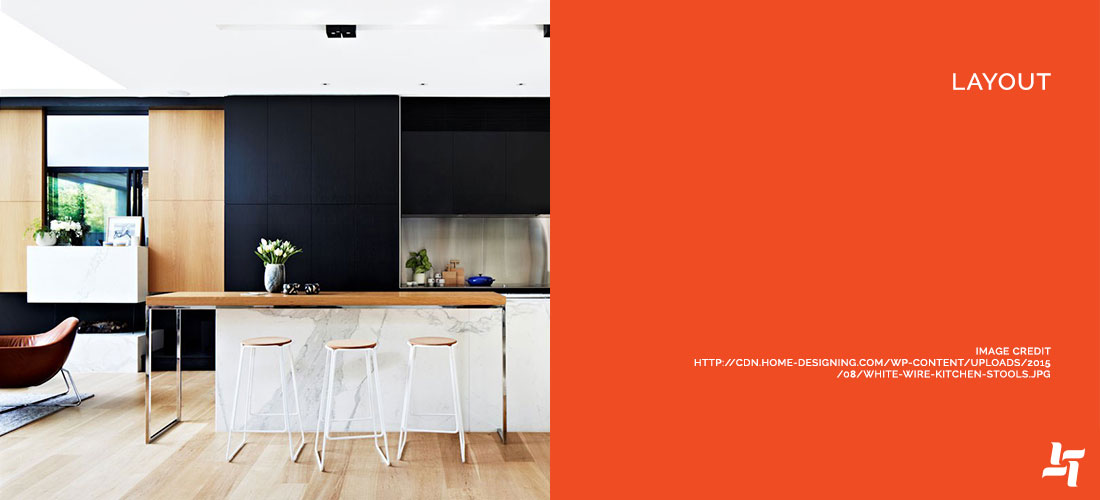 Materials
Materials are up for grabs, but find some consistency. You can work with ceramics, glass, metals, woods, fabrics, you name it. However, don't mix too many different materials, less they make things look overwhelming.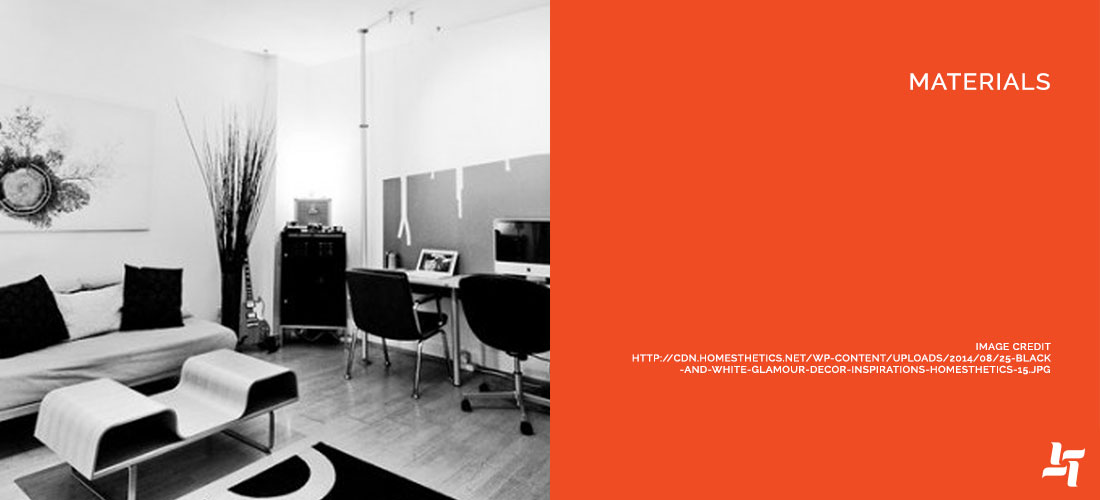 Surfaces
Much like materials, there is no set rule on what surface or texture you should use, but consistency helps to ground the stark black and white colours.
If you want a glamorous look, use glossy finishes and shiny materials. If you want a more grounded or industrial look, matte and weathered finishes are great. Decide if you want textured or smooth and stick to it as much as possible.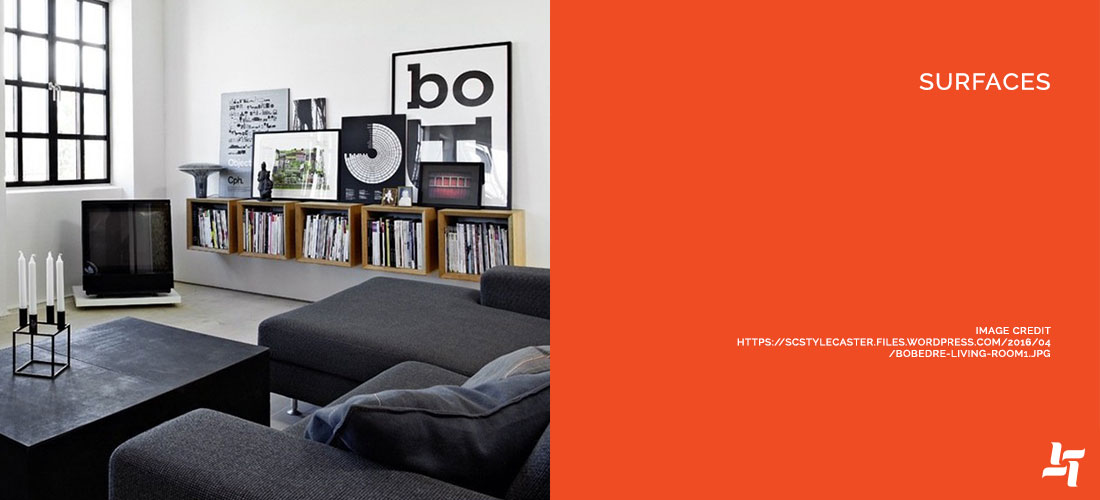 Colours
You're probably thinking "easy! Black and white obviously!" but It's not that simple. Black and white are fundamental colours in this style but they don't have to be the only ones you use.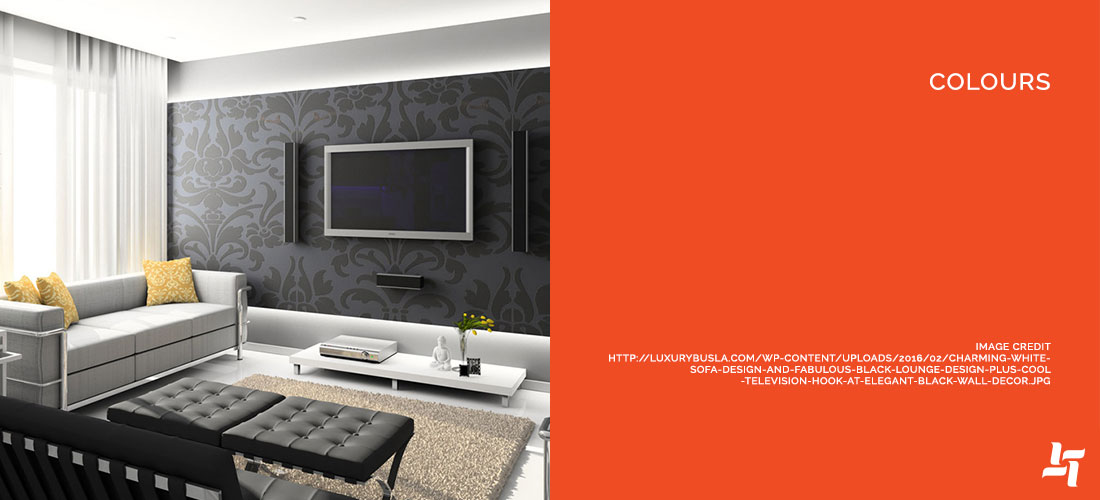 The beauty of black and white is that they pair with literally any other colour. Go ahead, we dare you to think of a colour that clashes with them. Black and white chic is a chance to explore accent colours and little pops.
You can even use different tones of the base colours, like greys and off whites. For example, in a bistro kitchen or industrial living room, bring in natural wood stains, weathered off-white finishes and matte metals to break up the harshness of the base colours.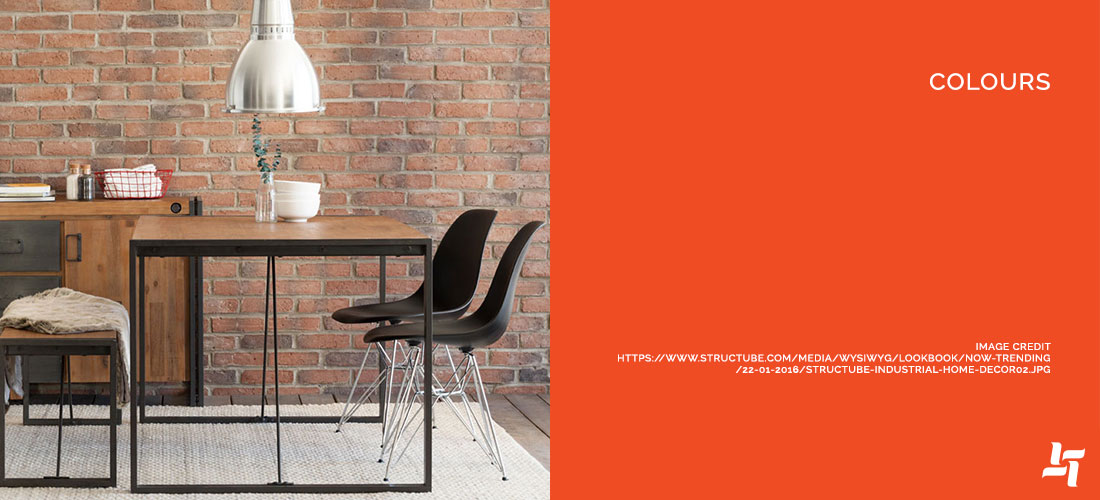 Furniture/Appliances/Hardware
Your choice for furniture, appliances and hardware comes down to the final colour choices and design style. Like we mentioned before, industrial styles call for wood and metals, but Art Deco would be beautiful with glass and fabrics. Then you need to consider if there are any accent colours you'll be including.
For this part of the renovation, don't so much worry about the black and white palette, but more so the design look you're working with. That will guide you best.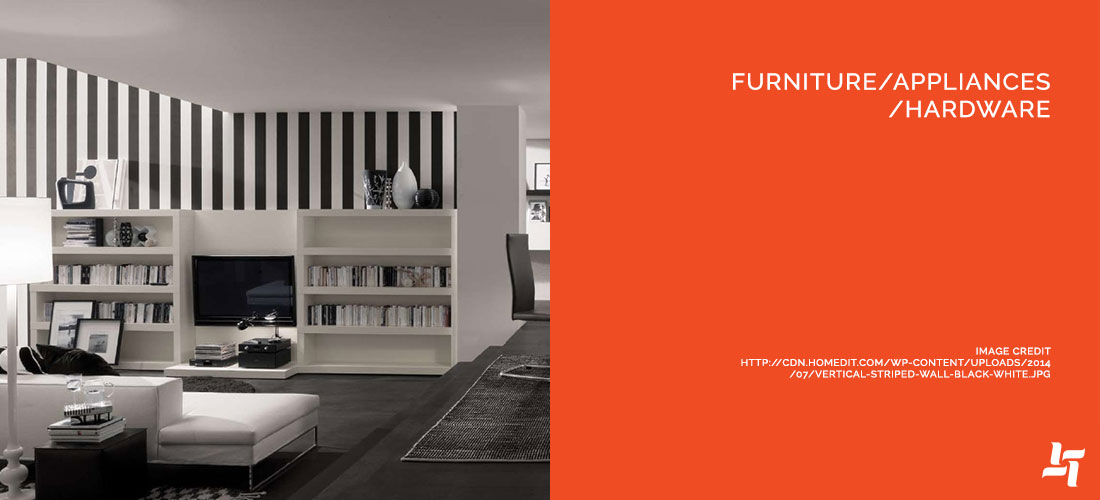 Décor/Finishing
Again, this also depends on the kind of design application you're putting in this black and white look. Is it retro, trendy and modern? Or is it cozy, calm and vintage?
For more modern or contemporary looks, aim for minimalism. Avoid clutter or individual décor pieces. Let the actual structure of the room do the talking.
For more traditional styles, feel free to bring in warm tones in the pillows and wall décor. In these designs, the black and white is meant to be a little subtler so the décor is where things come together.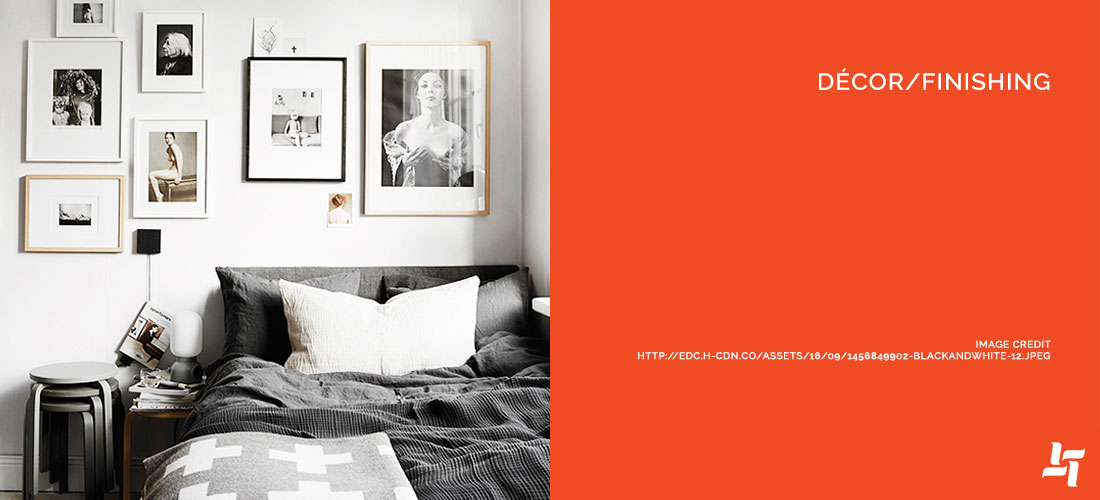 Art Deco and eclectic is a free for all, where you can go nuts and absolutely decorate to your heart's content.
A black and white chic colour scheme is as timeless as it is versatile. It can be adapted to any décor and always looks stunning. Is it the colour idea you've been looking for? Give us a call to expand this look in your own space.