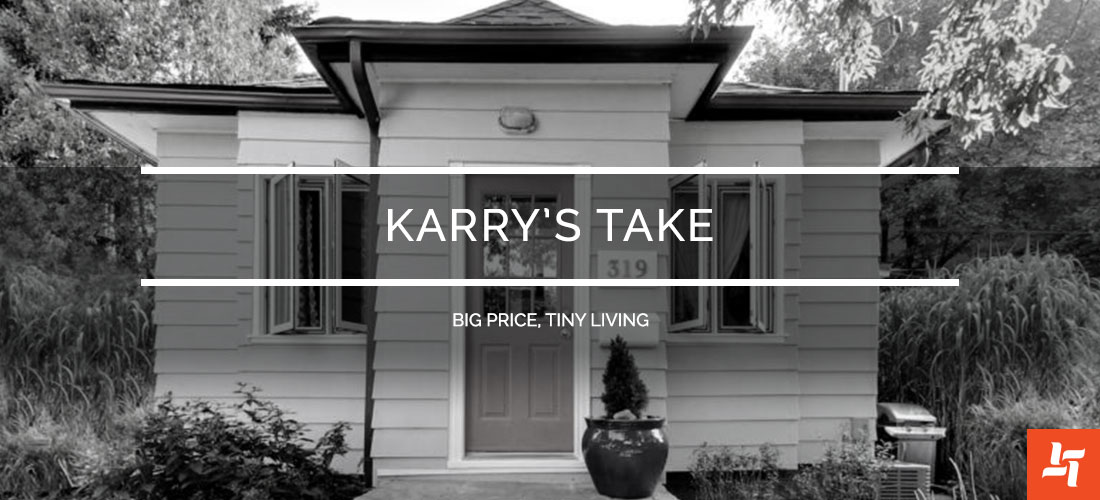 Karry's Take: Big Price, Tiny Living
Looking for ways to make your small space feel bigger? Get some ideas from this home and then call us for more!
Get Started
The Property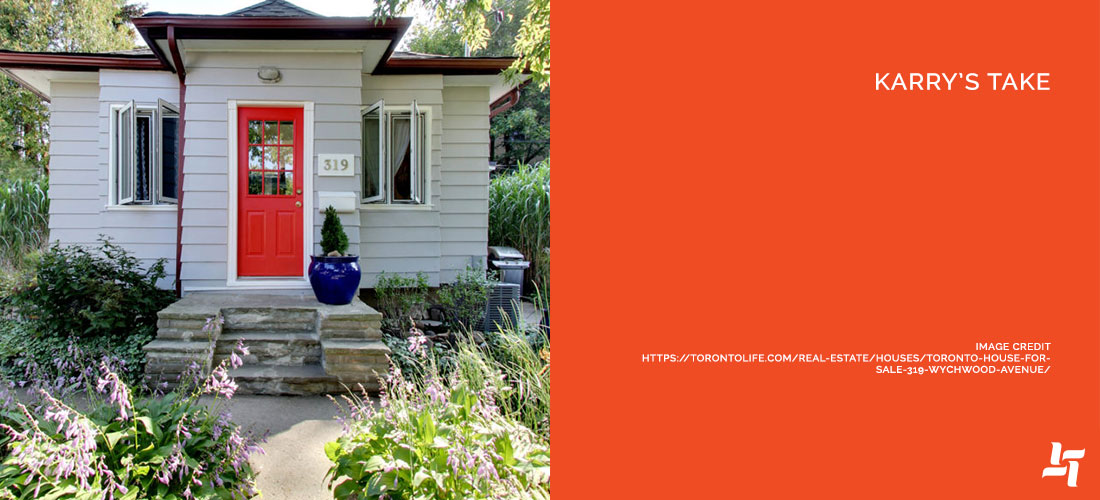 This 1920s bungalow near St. Clair and Bathurst is a charming example of making a small space work in Toronto. The previous owners made some fantastic renovations to up its value.
It recently sold for $799,000 and a lot of that goes to the lot size. With 2 bedrooms and 3 parking spaces, there's a surprising amount of space in this little house.
What We Love
Curb Appeal – Curb appeal makes a big impact on property value but it isn't commonly prioritized in the city. We love that this home does it's best to present an appealing front. The gardens are well maintained and the bright red door adds interest to an otherwise common facing.
Open Concept – With a property this size, the last thing you want to do is divide it up. The main area is an open concept layout, allowing every square foot to be used efficiently.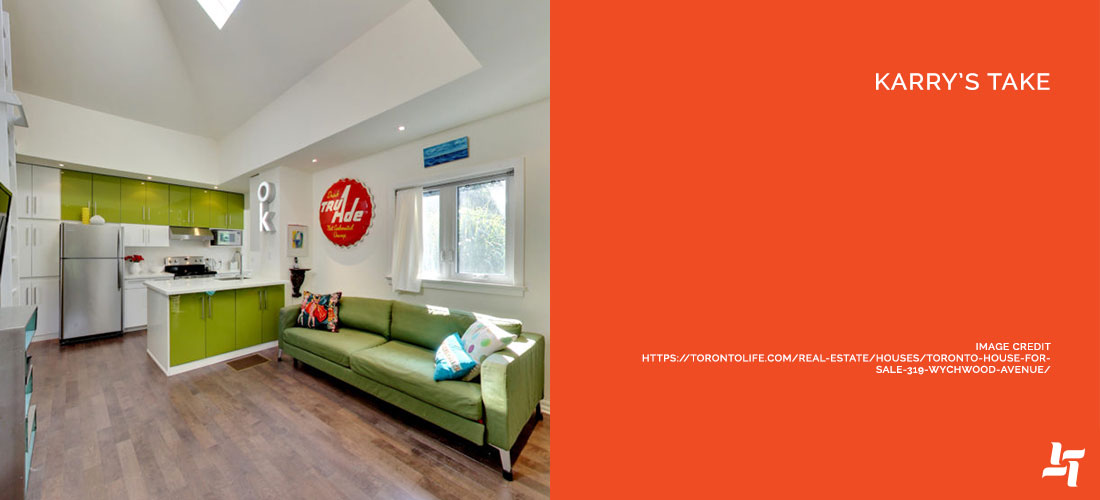 Use of Height – The high ceilings over the living area and kitchen are used perfectly. They offer a loft, ceiling fan and skylight; all elements that encourage an open feel and temperature control. The last thing you want in a small space is for it to feel dark and stuffy.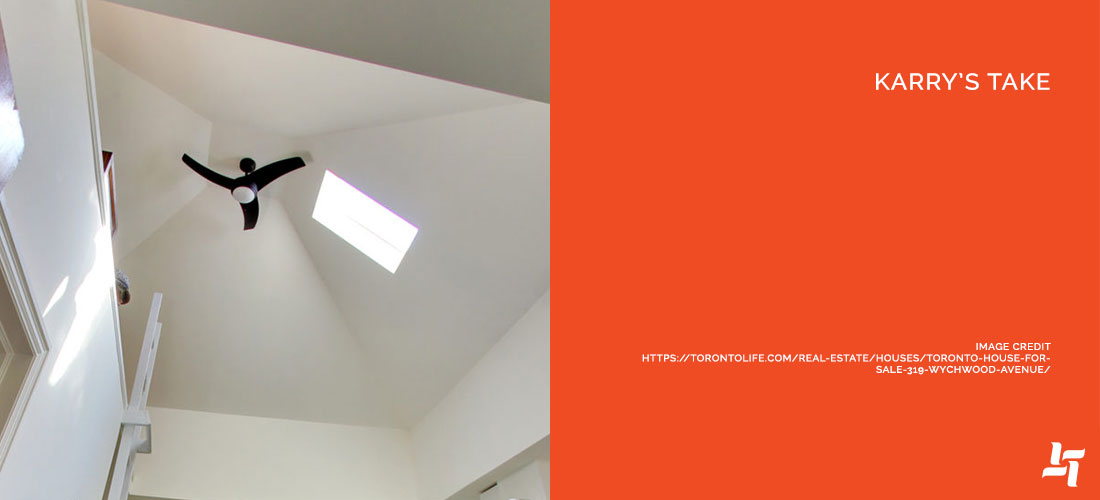 Clever Décor – The kitchen uses a bright, retro colour to draw the eye to the very end of the space, ultimately making it feel bigger. That green is coupled with white and neutral wood floors, which help do the same.
We love the oversized mirror in the eating area. Mirrors are a great way to trick the eye into thinking a space is bigger than it is. The bench seating in the nook is also a good use of space. Three people could likely fit into that bench, whereas only two full chairs could comfortably take up that same area.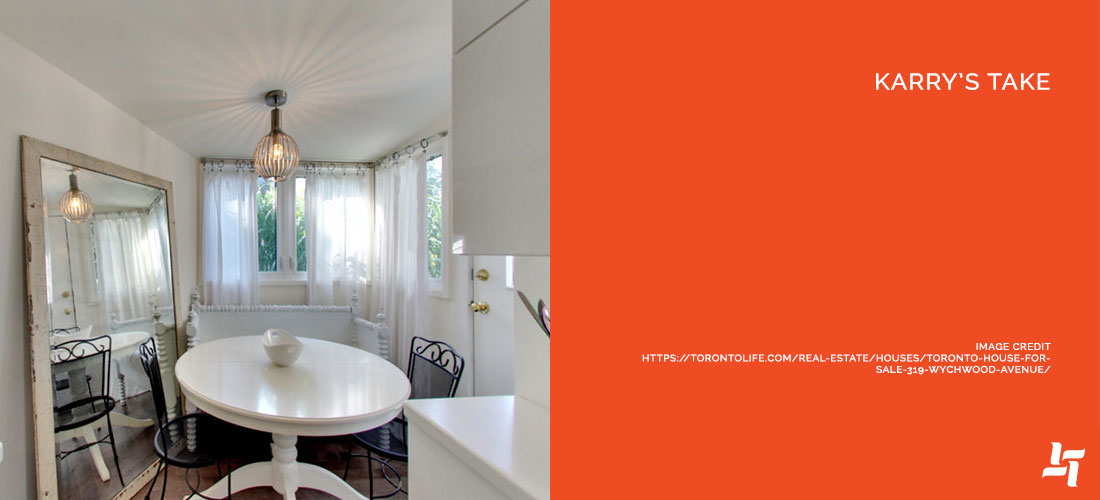 Backyard Oasis – This bungalow's front yard is pretty, but the backyard is literally a garden oasis. It boasts tons of lush greenery and plenty space to sit, relax and host.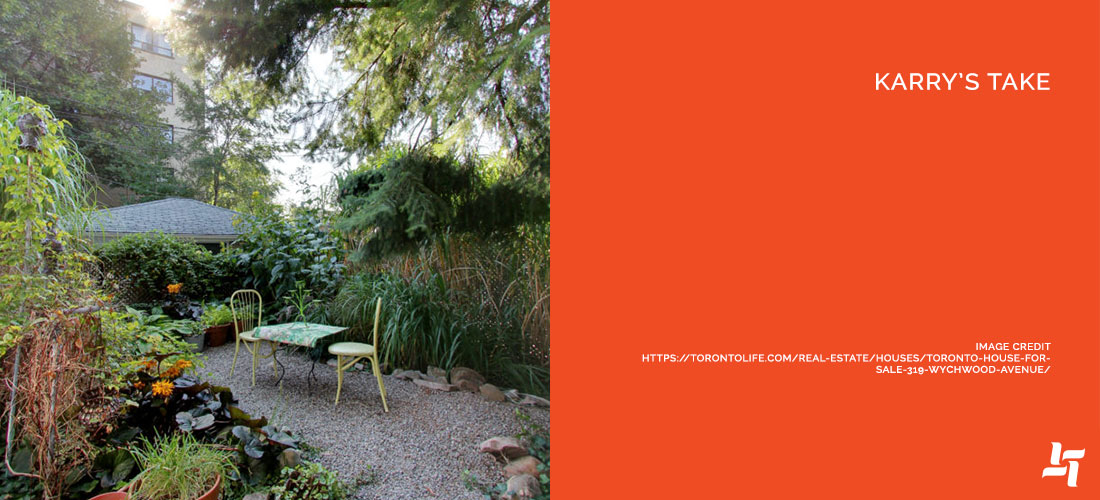 The Bottom Line
While this home may not be big enough for a family, it's the perfect starter home for a young couple or retirees. Every inch of space is used well so it doesn't feel like you're missing anything. This is a great example of how to make a small home feel bigger.