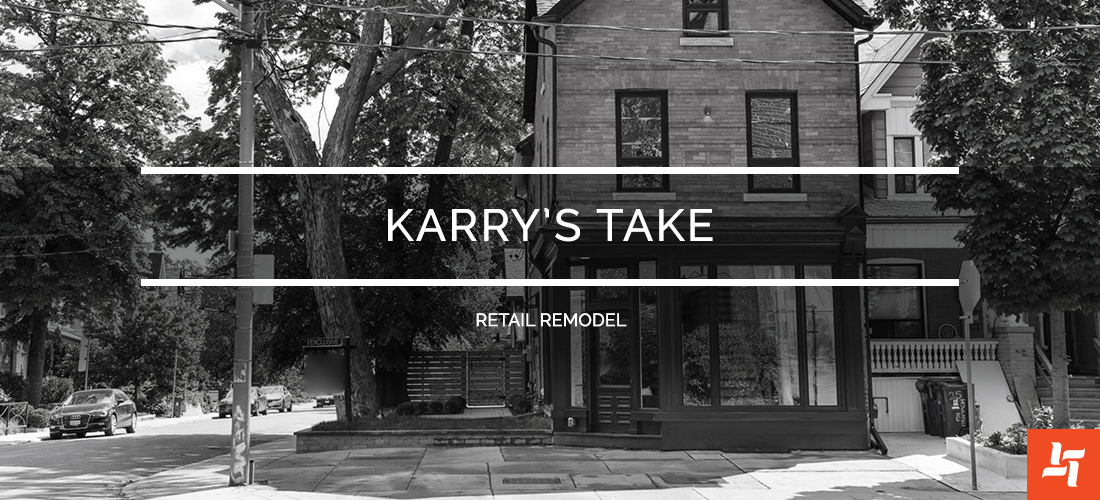 Karry's Take: Retail Remodel
Talk with us to find out why this property's renovations had such a big impact on its listing price.
Get Started
The Property
Another beauty in Riverdale. This property was once a variety store, now converted into a gorgeous home worth $2.7 million. It's the character and unique story that sells this one.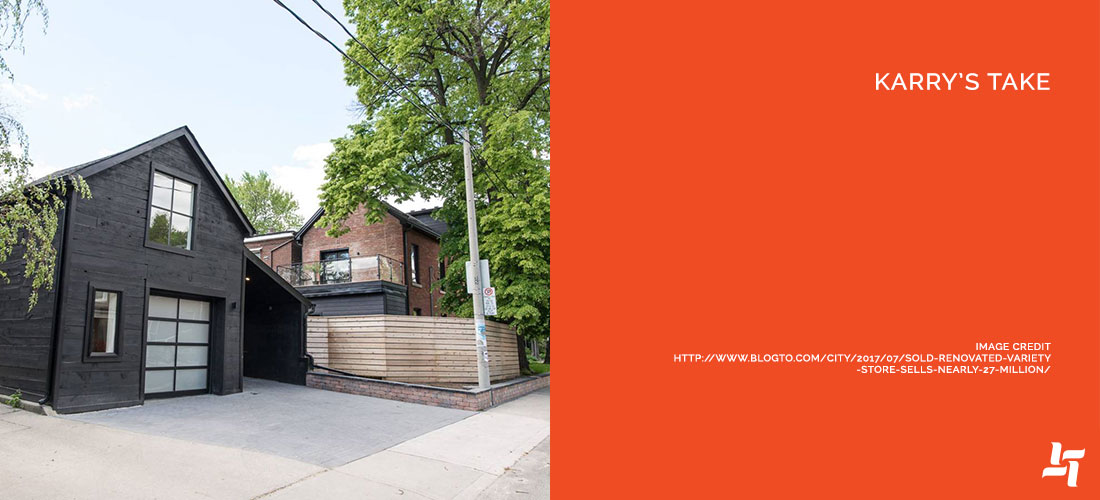 What We Love
Abundant light – you can never have too much natural light in a home. It makes all the difference in the feeling your property inspires and this one has tons of it. Even if the front lacks a bit of privacy as a result, fogged glass or curtains could easily solve that issue.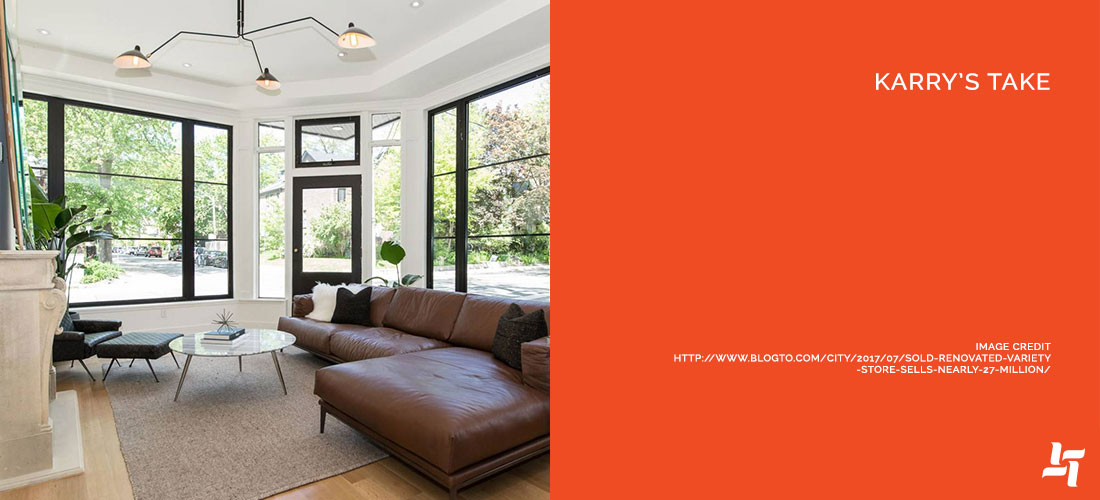 black trim – there is nothing more modern and industrial than crisp white walls against black trim. We love this look and it gives the home a new, high-end feel.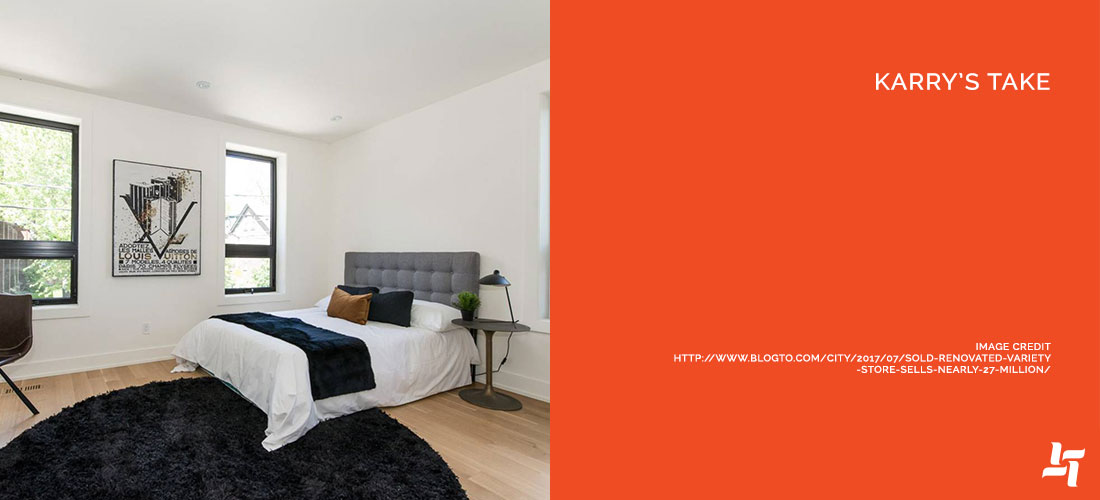 stone countertops – the stone countertops, especially the dark Carrera marble island, add tons of character to what could have been a bland section of the house.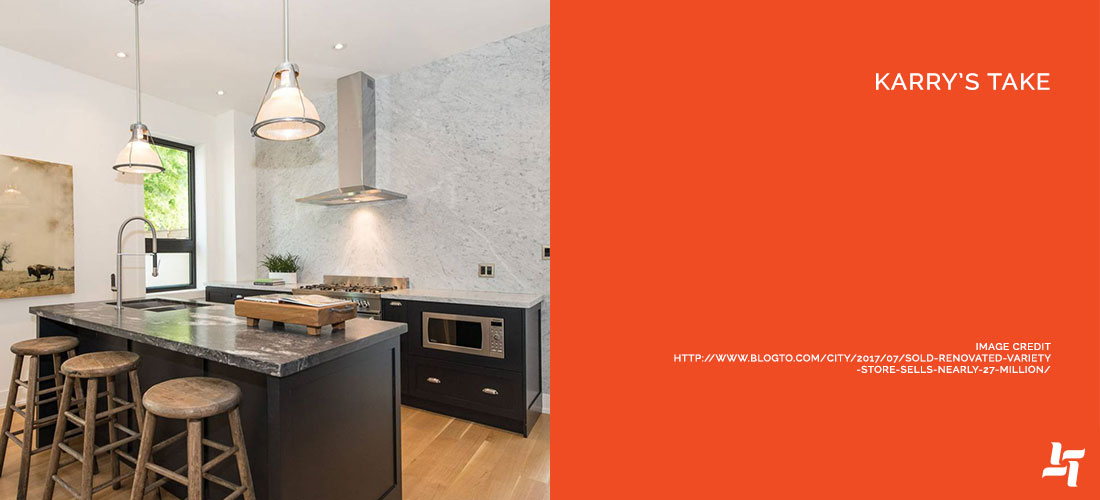 industrial staircase built-in – we love the built-in on the wall beside the staircase and it's not just because we're biased for built-ins. The industrial element, with simple framing and no backing, allows the original brick siding to shine through.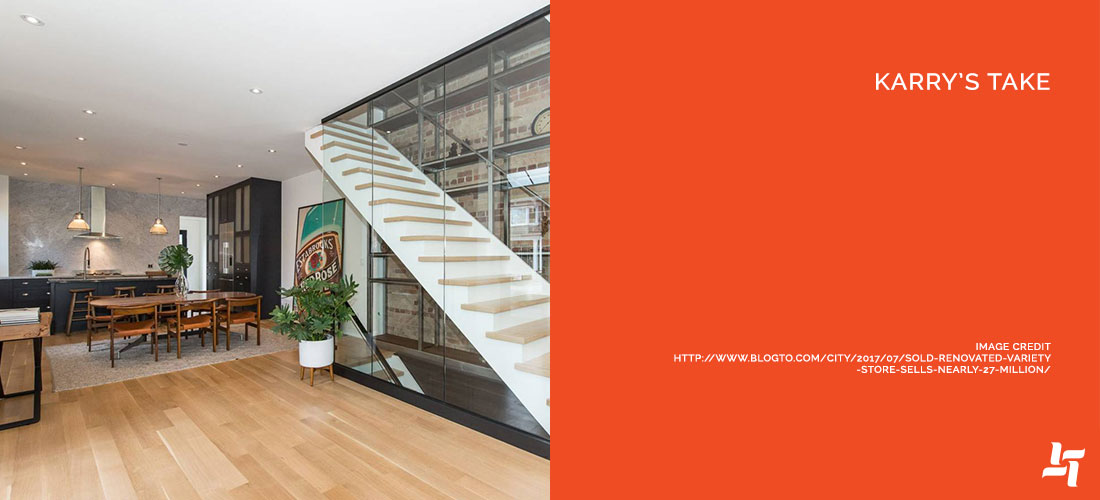 bedroom built-in – the master bedroom has a massive wall to wall built-in shelving unit. We love this because it adds design interest, gives extra storage and clears up floor space. As a result, the master bedroom feels even bigger than it actually is.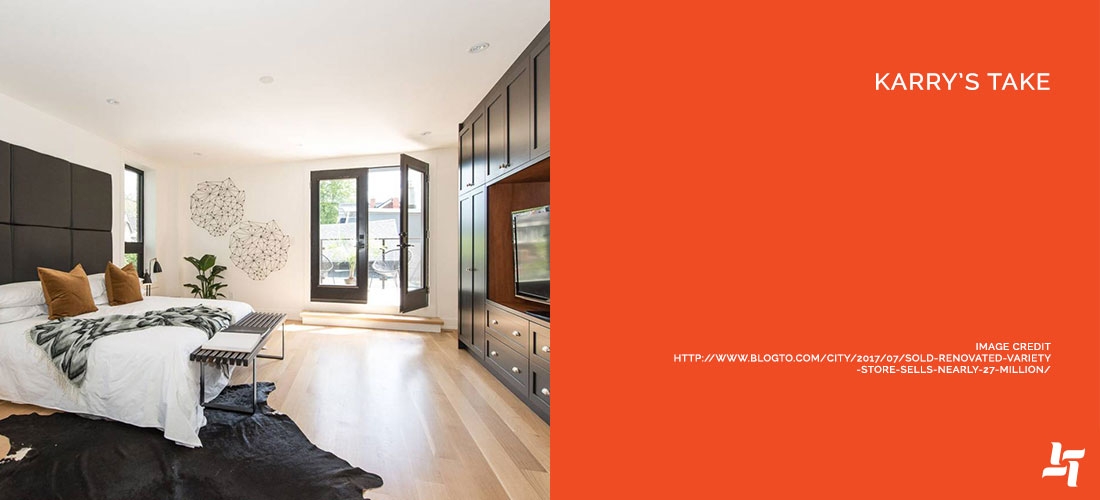 black and white colour schemes – the whole property seems to be modelled on a black and white colour scheme, which works well for its industrial, modern renovations. Carrying the scheme through every room gives a cohesive, finished feel that is often lacking in newly renovated Toronto listings. It's an attention to detail that adds a lot of value, which we suspect is partly why this one managed to sell so high.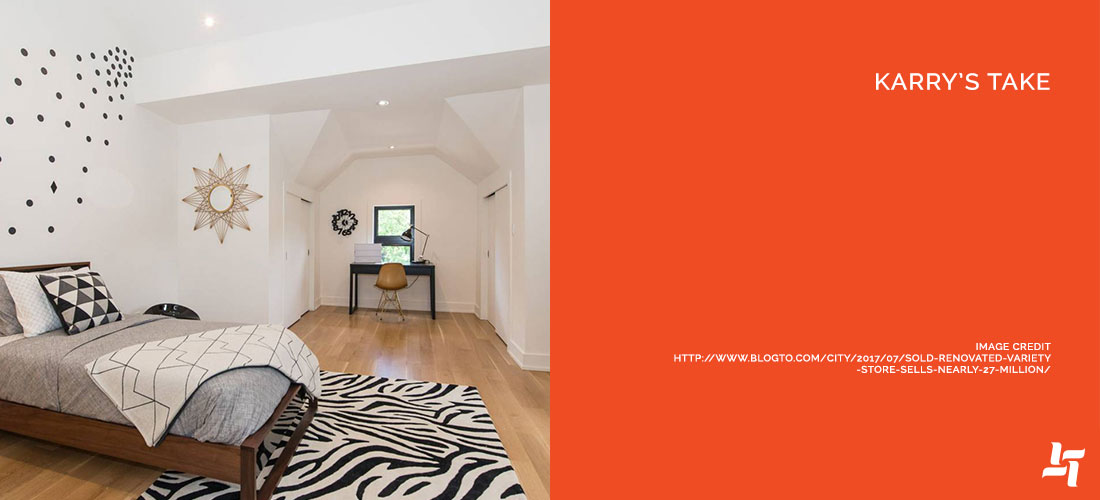 Extra space – a finished attic, a home office, 4 bedrooms, 5 bathrooms, wine cellar, a balcony, and backyard patio; it feels like there is an abundance of extra space on this property. You won't be lacking in room to work with.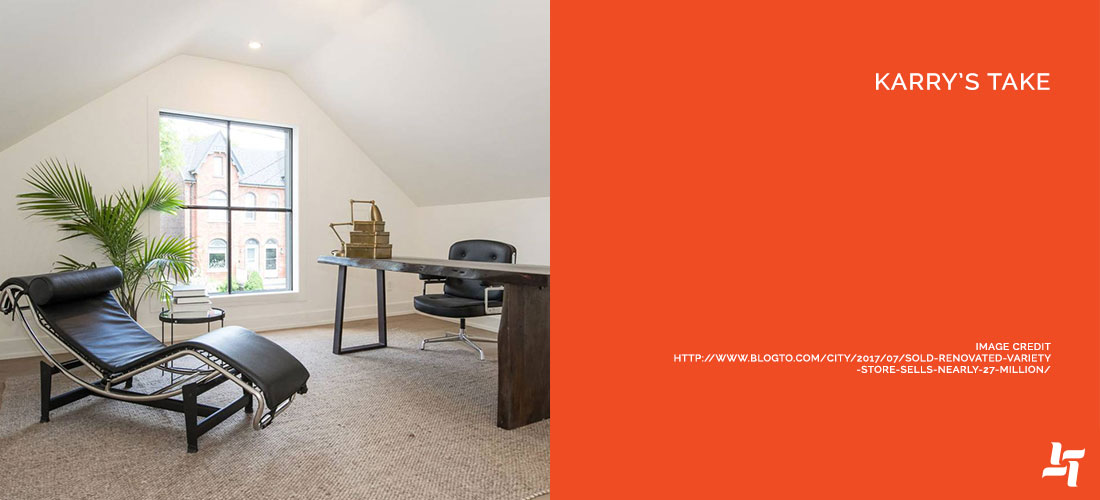 Outdoor areas – Decent backyards are tough to find in Toronto, let alone a backyard and a balcony. The backyard for this Riverdale listing has plenty of privacy and a good open space to set up outdoor dining décor. Additionally, it boasts a decent sized balcony attached to the master.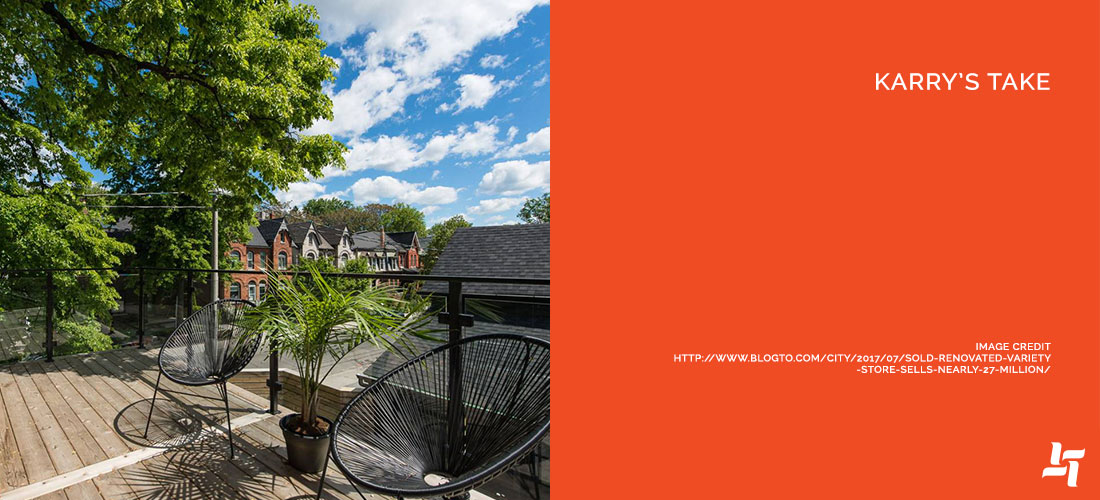 The Bottom Line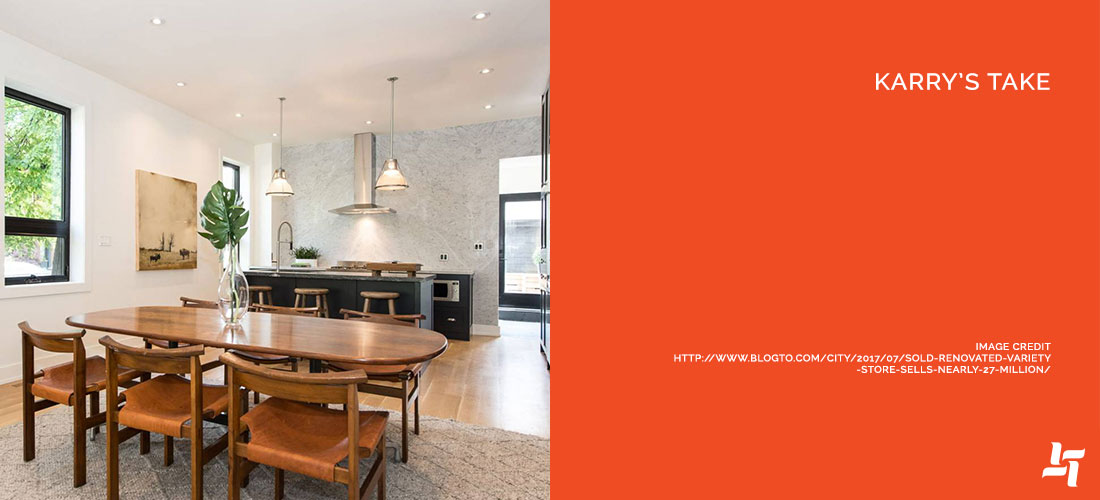 This is a fabulous example of a commercial to residential transition. That kind of renovation can seem daunting, since it requires a complete reimaging of the space, but it also allows for truly unique and jaw-dropping results.