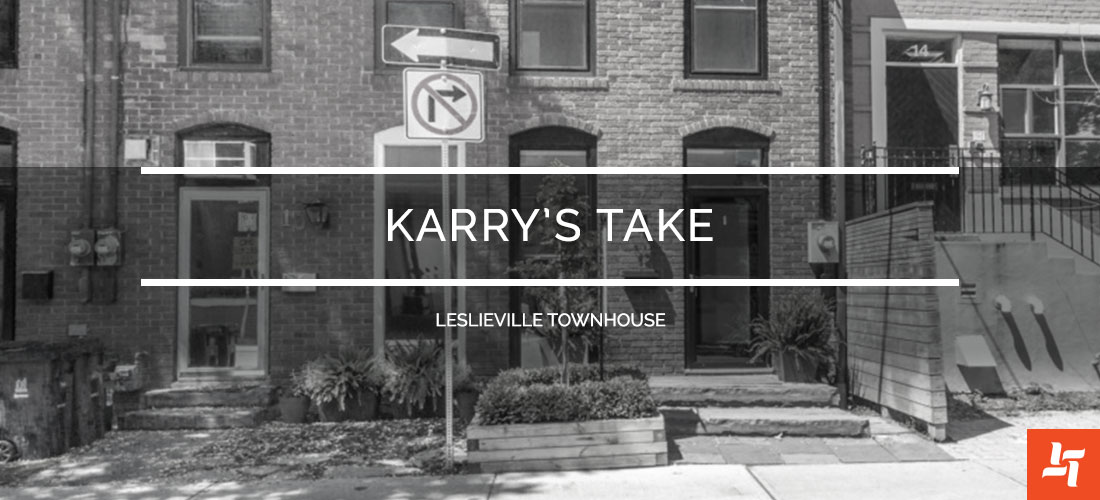 Karry's Take: Leslieville Townhouse
There's no property negative that can't be fixed with a clever renovation. Chat with us about ideas to perfect your home.
Get Started
The Property
This Leslieville townhouse clocks in at just over $1 million, surprisingly making it pretty cheap by Toronto standards. With all the gorgeous upgrades, this one looks like a genuine steal though.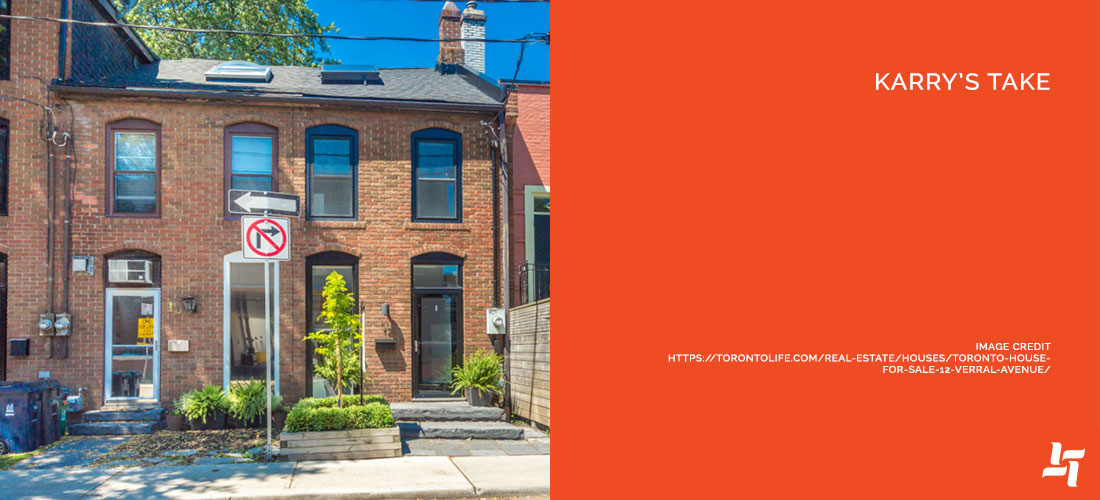 What We Love
Open Feel – townhouses are notorious for feeling cramped and narrow, especially in Toronto. What we love about this gem is that it's designed and decorated to prevent that. The walls, ceiling and trim are all painted the same white colour, preventing any division in the space. It inspires a big, open feel.
Additionally, the kitchen, at the back of the main floor, isn't separated by a door, giving a clear sight line to the very back of the home. Lastly, large, single pane windows and doors allow as much light in as possible to brighten the space.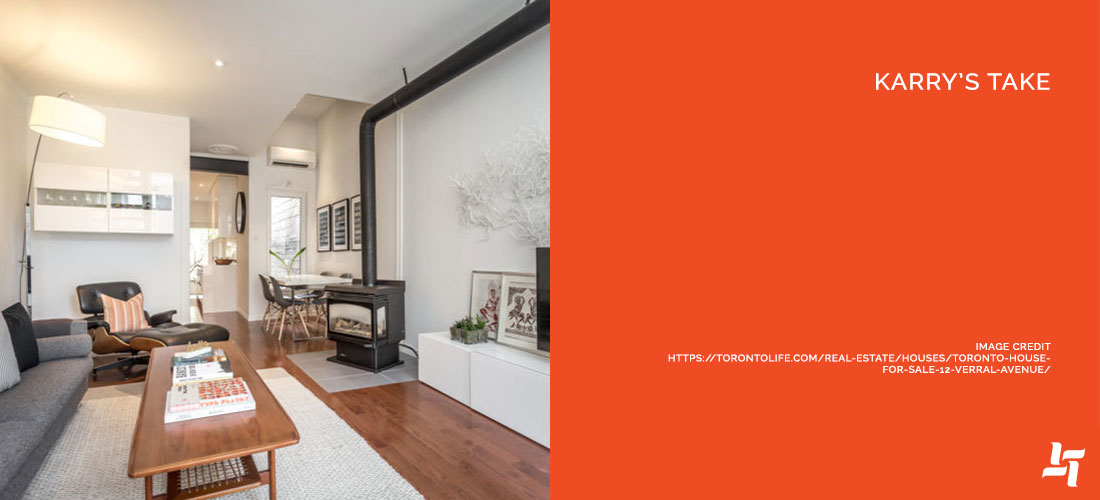 Neutral palette – the neutral palette, with small pops of colour, works similarly to the white walls and trim on the main floor. It allows for the space to remain open and airy, while also hitting all the best contemporary interior design points.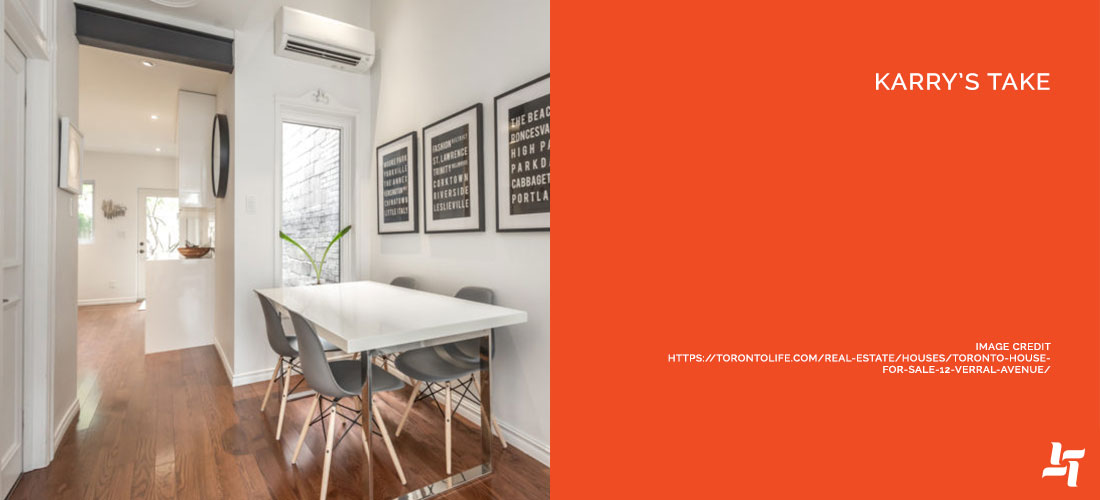 Accent Walls – it's not all white walls in this house though. We love that it still takes some fun design risks to make it stand out. For instance, the grey accent wall in the bedroom makes an otherwise ordinary space look high-end.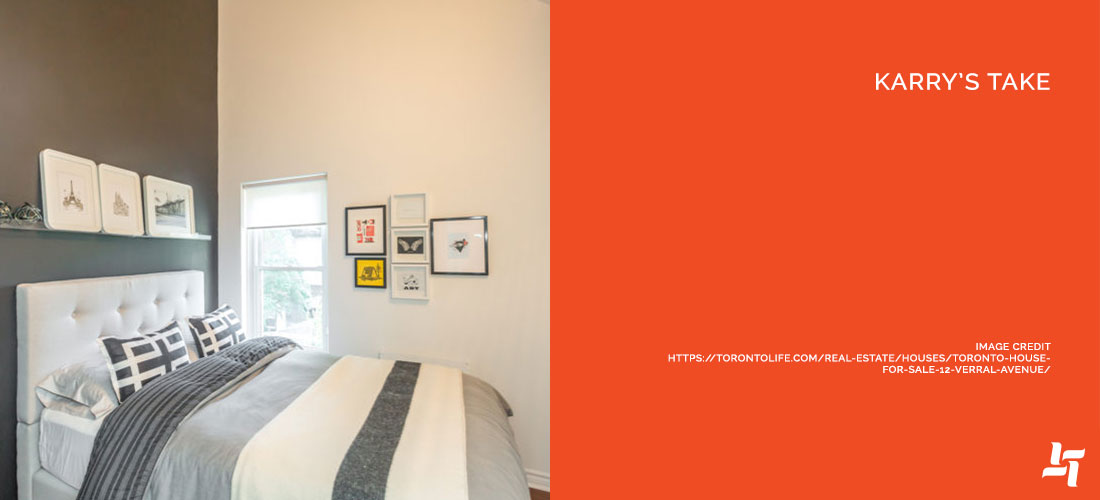 Skylight – The skylight on the third floor does wonderful work eliminating any cramped feeling that might have come from the sloped ceilings. Instead, light floods directly into the room making the ceilings feel luxuriously tall.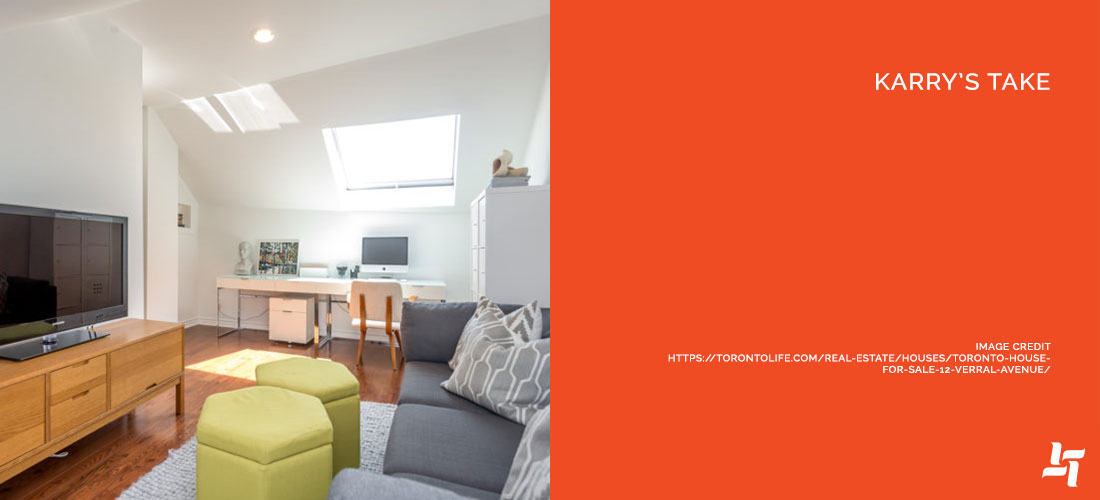 Private Outdoor Area – We always love seeing outdoor areas in Toronto homes, because it feels nature and serenity are impossible to find in the city. This property's backyard is a gorgeous oasis that is surprisingly private considering it sits at ground level in a neighbourhood with tall homes. We love the tree growing right along the garden fence that adds extra shade and seclusion.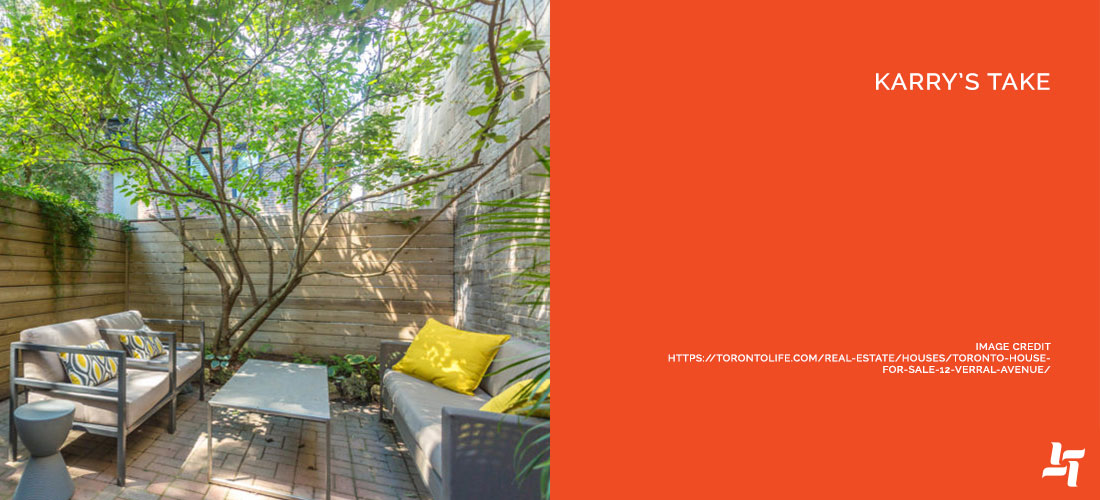 The Bottom Line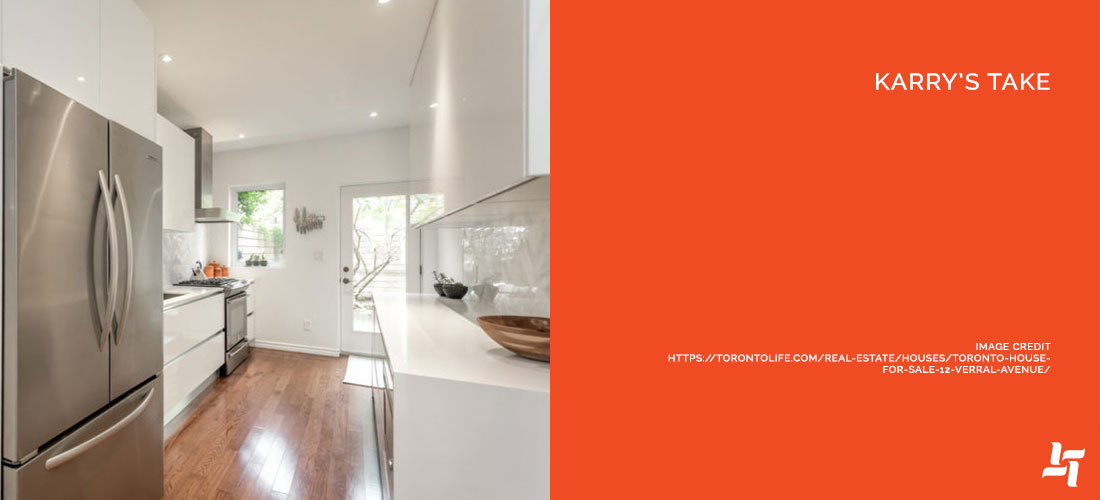 You won't find many Toronto homes with such high-end finishes for such a low price. This property is a great example of how smart renovations and décor can more than make up for any seeming negatives in a house's structure.