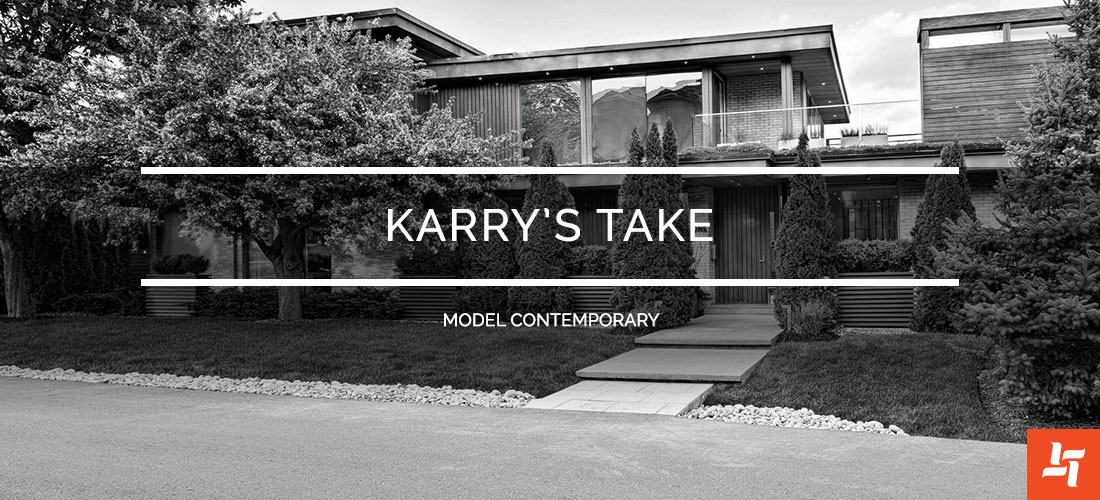 Karry's Take: Model Contemporary
To get the best price for your home, you need to offer value. Ask us about the best renovations for a great return.
Get Started
The Property
The most recent appraisal for this Lawrence Park home put it at just under $3 million. That was in 2013, so it's likely more than doubled now. In that range, you expect to get nothing less than an exceptional property and this one delivers.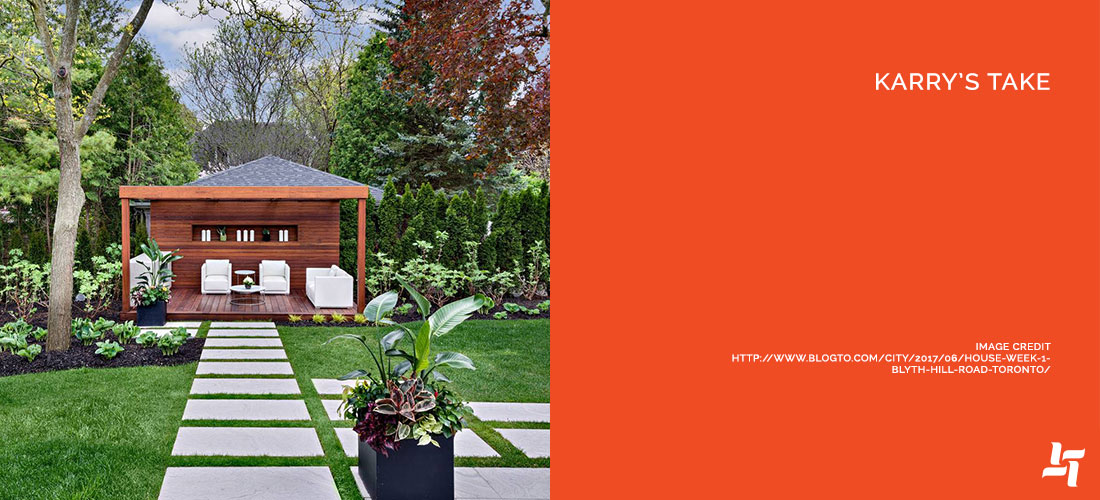 What We Love
A house like this doesn't have many flaws, so let's not search for negatives. Instead, let's highlight the best parts of 1 Blythe Hill Road and talk about why they work.
Contemporary design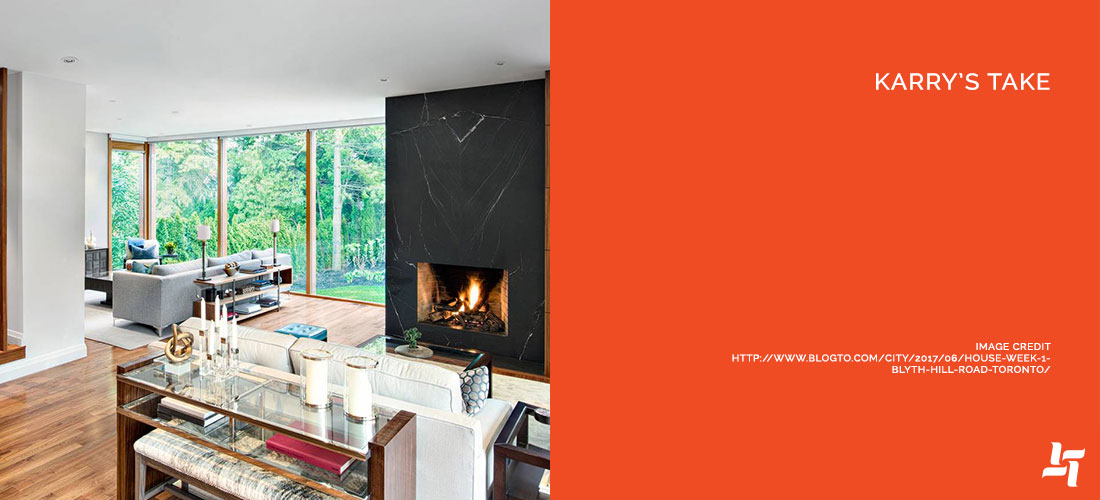 Every inch of this property is clearly defined by contemporary design. That is the current reigning favourite among interior design, but it has significant advantages for the exterior architecture too. No property will jump out more than a contemporary build, primarily because it usually stands in contrast to rows of more traditional architecture.
For some buyers, that curb appeal and attention can seal the deal.
Large windows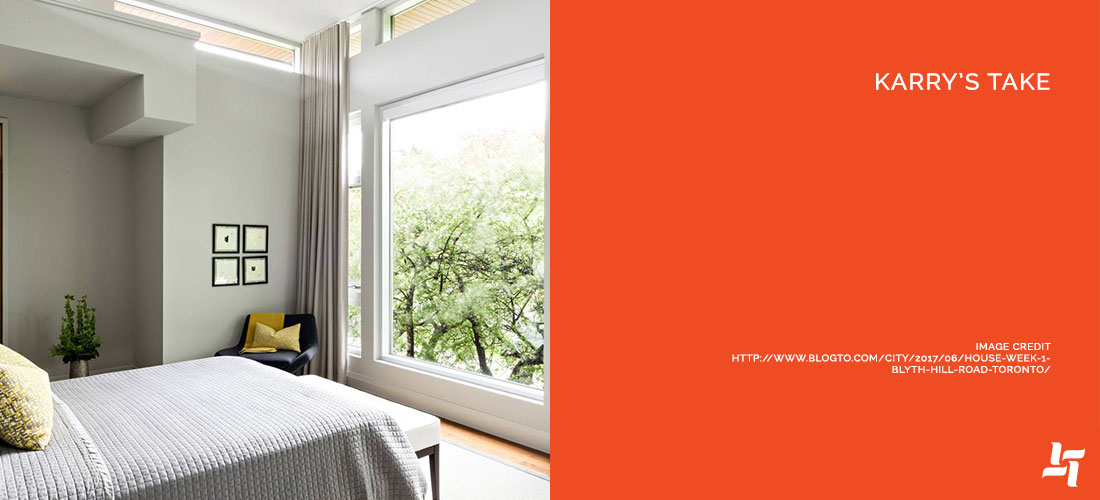 Large, open windows are common in contemporary design. They let natural light flood into the space and inspire an expansive feel. With open concept being so popular, anything that makes a space feel bigger is a positive.
Dark stone accents
This interior design style often runs the risk of lacking character or coming across as bland; for all its modern glamour, that much white can mute anything. That's why adding accents and interest features is so important.
In this property, the fireplace and bookshelf feature dark, dynamic stone with an industrial, matte texture. It easily stands out as the most interesting part of the room and helps to break up all that white space.
Kitchen layout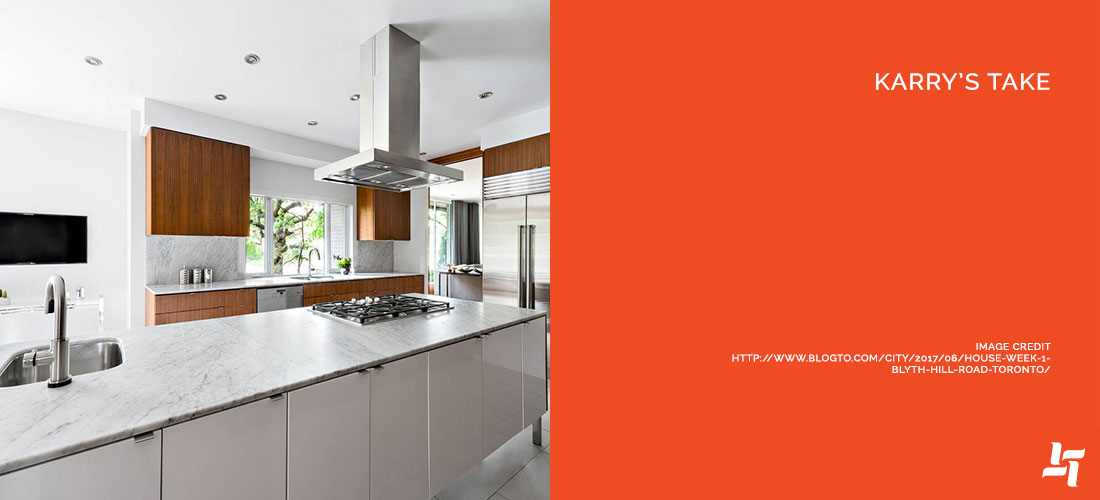 The large kitchen is obviously spectacular, but it's the layout that deserves a nod. That long kitchen island with abundant counter space and range hood that centres the whole design: it is absolutely inspired by commercial kitchens.
A new kitchen is one thing but for the real food lovers, having your own commercial kitchen at home is worth the high price tag.
Clever open concept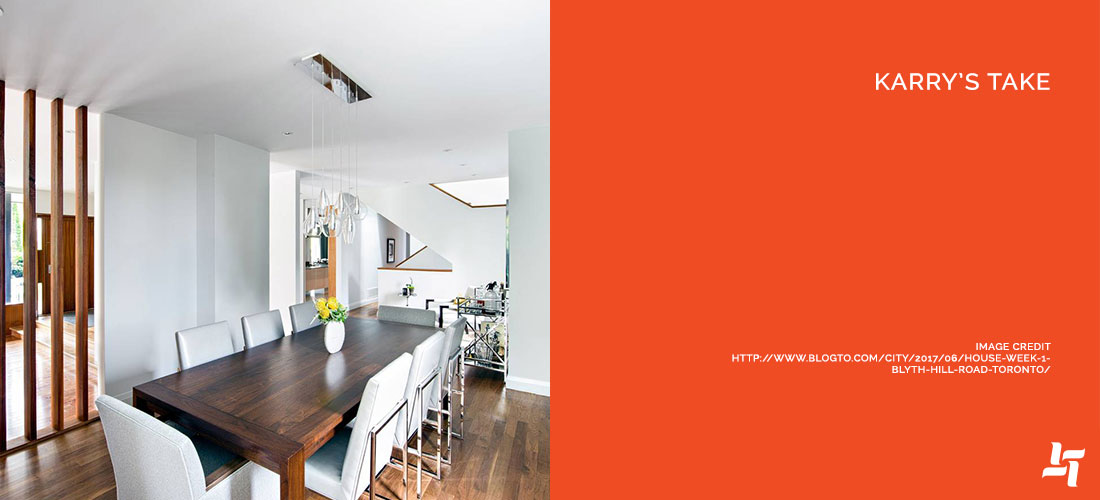 Not every home can be converted to open concept; at least not without dropping a fortune on it. There are other ways around it though. The dining room is technically a separate room, but the clever wall of open framing lets you to look through.
This allows for an open space, joined to the living room, without compromising structural integrity.
Master suite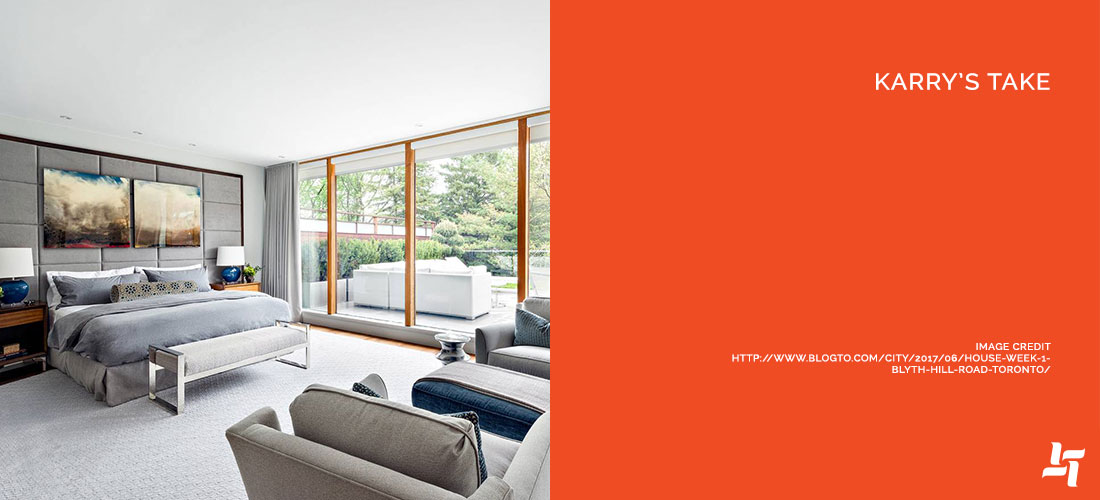 A sitting area, private terrace, luxury bathroom and walk-in closet. This master suite has literally everything. Throw in a kitchenette and you'd never have to leave.
Putting that much focus into glamorizing the master bedroom is a smart move. Home buyers expect an ensuite, but they'll be willing to fork over serious cash for a master oasis.
Wine cellar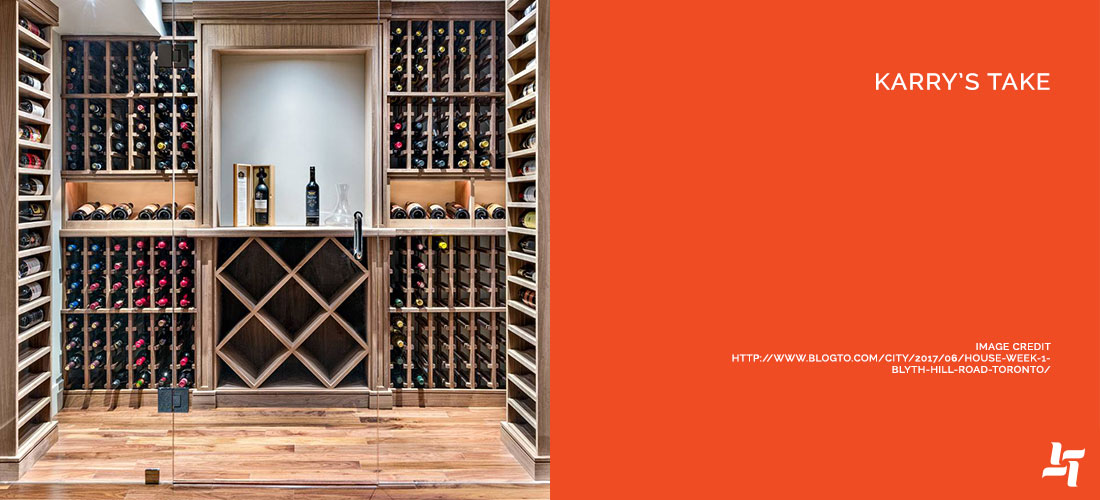 While some potential buyers might not have use for a wine cellar, the ones that do will pay for that value. A wine cellar is a great addition for high-end homes.
Backyard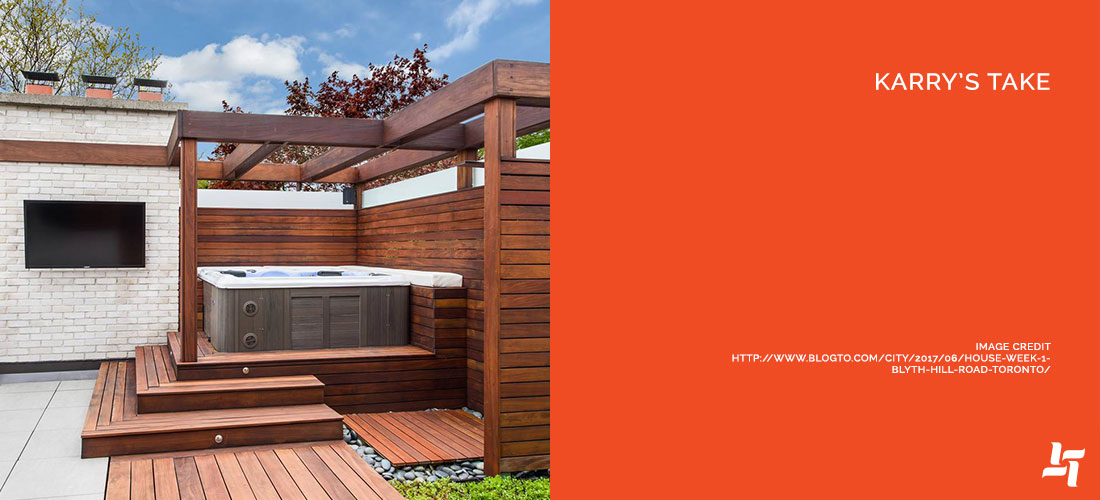 The private terrace is one thing, but the backyard is pristine. This area is perfectly maintained, has lush gardens to maintain privacy, and has every fun entertaining addition you could hope for. Hot tub, grill, bar and lounge area; the backyard is so useable it can be added to the property's overall square footage. Another sell!
The Bottom Line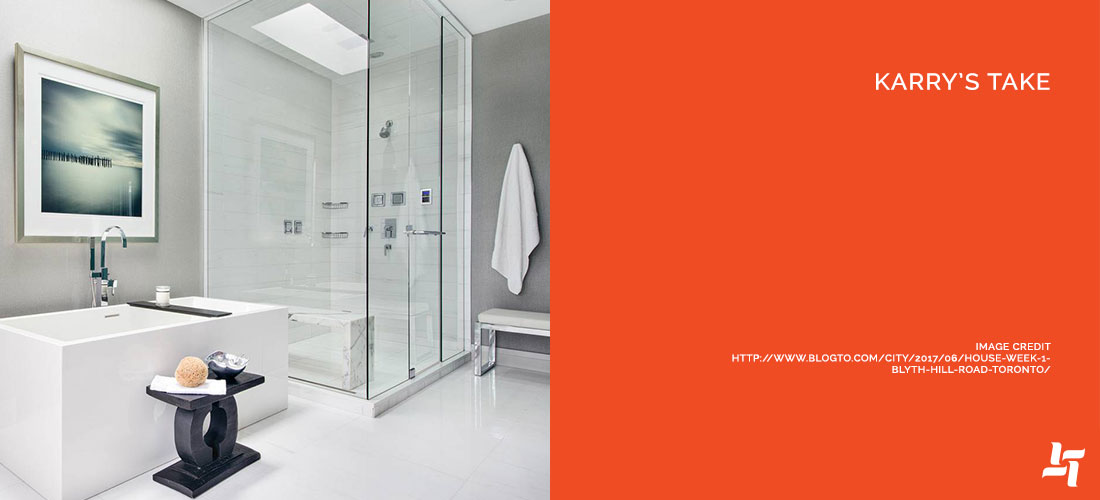 While this home costs a pretty penny, we can understand why. This is one of those houses that delivers on the price tag and can show you how to add value to yours.