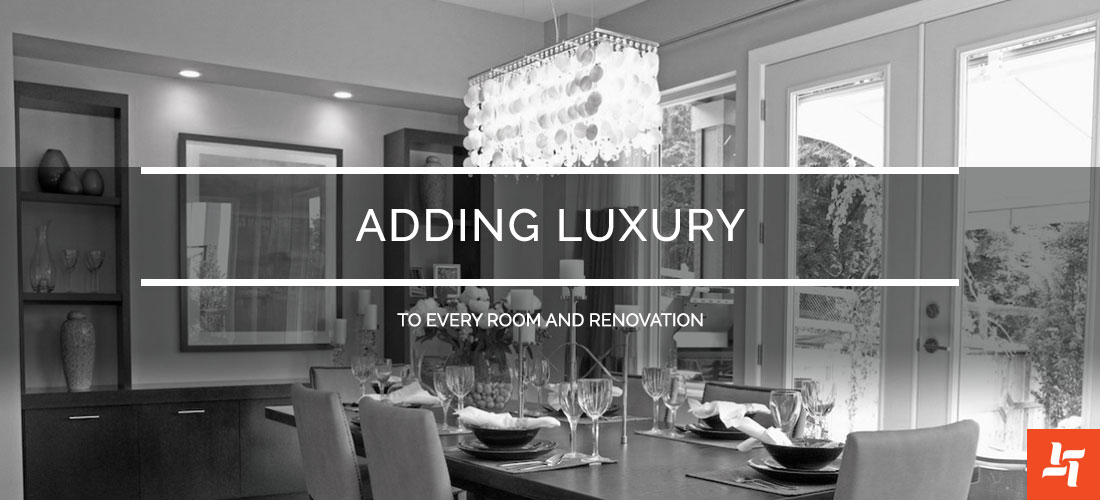 Adding Luxury to Every Room and Renovation
Ready to get fancy? Read some ideas for adding luxury to your reno and then give us a call!
Get Started
If you're going to do a renovation, go all out. You don't need to break the bank, but it's worth it to include some luxury in your remodel. No matter the room, there are great options to consider. Look into some of these for your next home improvement project.
Kitchen
Smart tech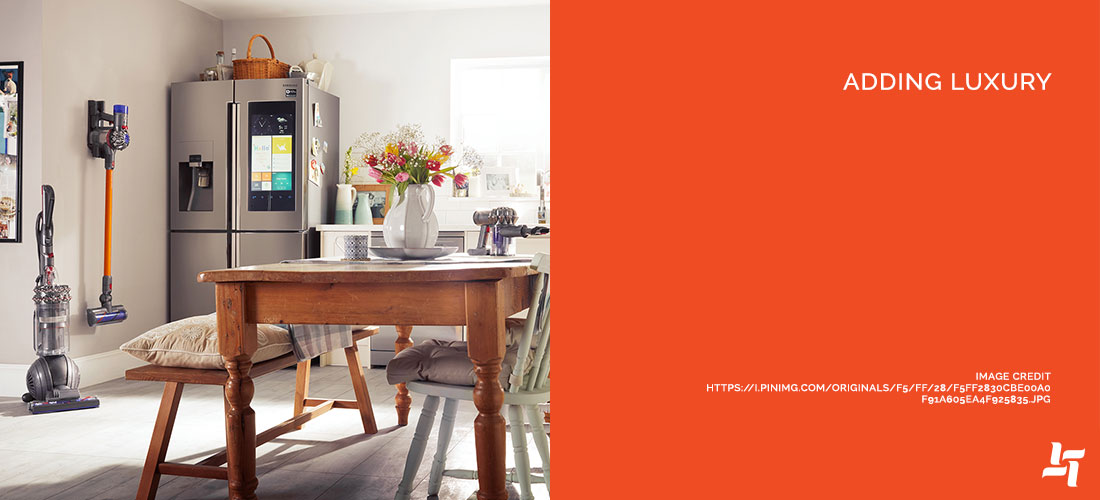 This is a pretty broad term, as you can add smart technology to virtually every inch of your kitchen. Appliances like fridges now include touch screens that can connect to your phone and track groceries and schedules. You can even play music and display photos.
Commercial kitchen appliances
If you're more about the cooking and less about the touch screen, consider commercial-grade kitchen appliances as an upgrade. Heavy duty ovens and stoves are perfect for people who host regularly or do a lot of cooking.
Marble Counters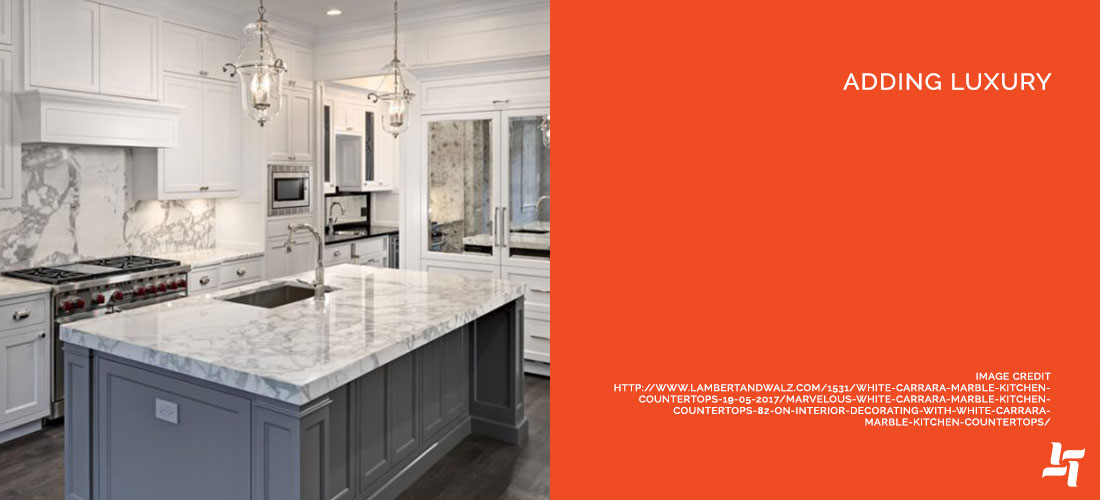 If you're a baker, marble counters are something you've got to think about! They stay cool and make for a great surface to work dough or batter. No matter the popular trend, marble kitchen counters will always be the definition of luxury.
Pot filler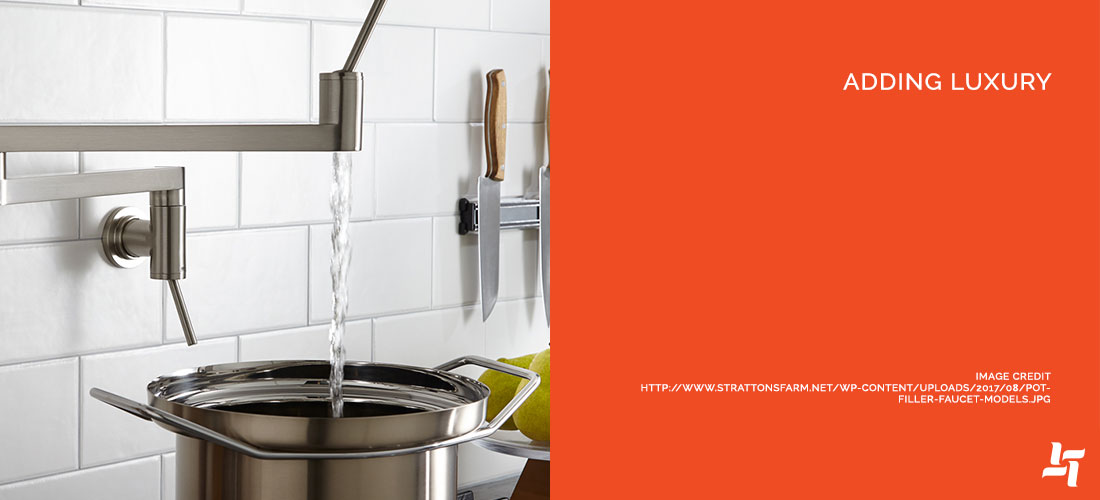 If you're an Italian by blood or by heart, a pot filler is a great idea for the pasta lovers. The worst part of cooking is heaving a filled pot of water from the sink to the stove. Ditch that step and save the spills by filling the pot right on the element.
Bathroom
Heated floors
Heated floors can be included in basements, kitchens and more, but the bathroom is where you'll be most grateful for that luxurious upgrade. No more dreading getting up on Monday morning to a chilly tile floor!
Steam shower
It's not enough to have a glass shower anymore. To truly bring in luxury, you need the gadgets. Seal off the shower area and add steam fixtures.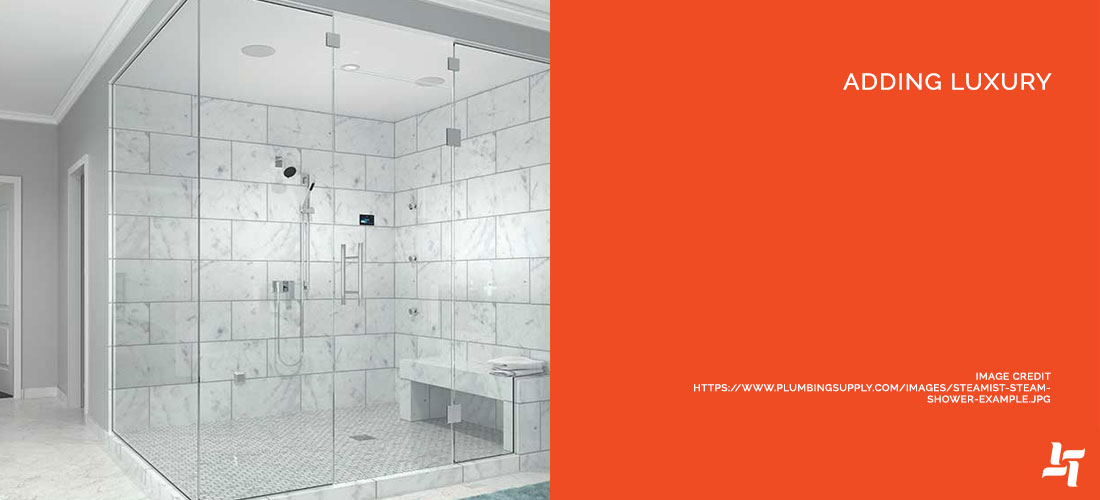 Multiple shower heads
While you're adding the steam feature, throw in some extra shower heads too. Rain fall and massage jets are the most popular shower heads right now.
TV mirror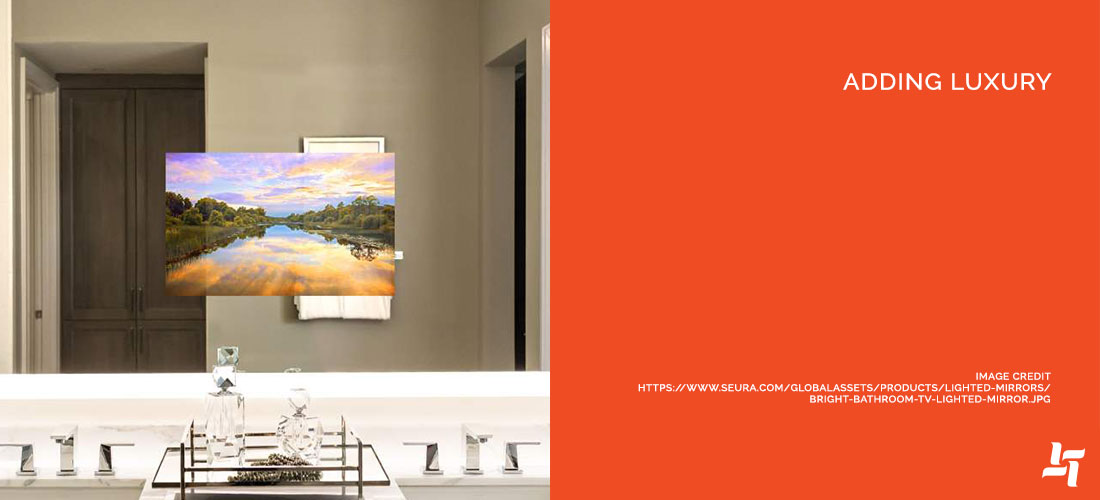 People have been adding TVs to the bathroom for a while now; it makes for a luxurious bath time. The latest trend is building the TV right into your vanity mirror. It's perfect for ease of use and keeping bulky TVs hidden when not in use.
Living Room/Den
Projection screen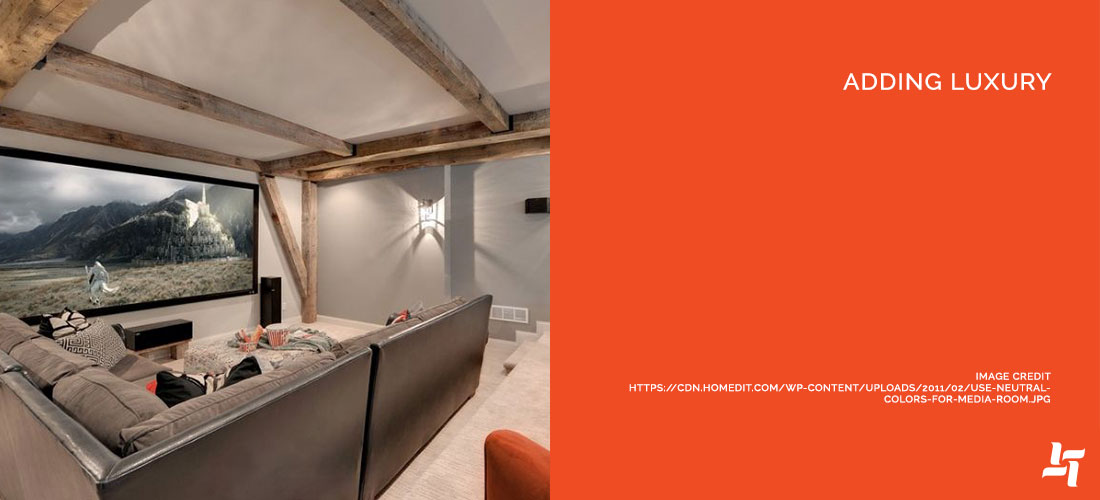 Go big or go home. Forget the typical flat screen and upgrade to a full projection screen. Treat yourself to the best visual experience.
Oversize couch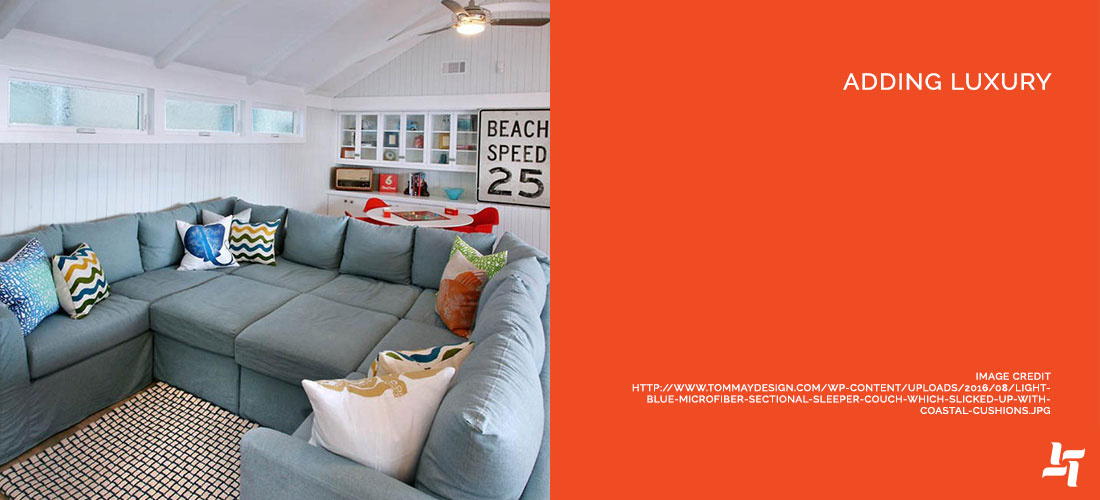 While you're watching movies on your projection screen, do it from the comfort of a plush couch. Furniture is an easy way to add luxury in a new room and an oversized, plush couch is a great place to start.
Sound system
A large screen needs a great sound system. While the walls are open during the renovation, wire in a surround sound system or special speakers to improve the quality of your movie experience.
Dining Room
Chandelier/light fixture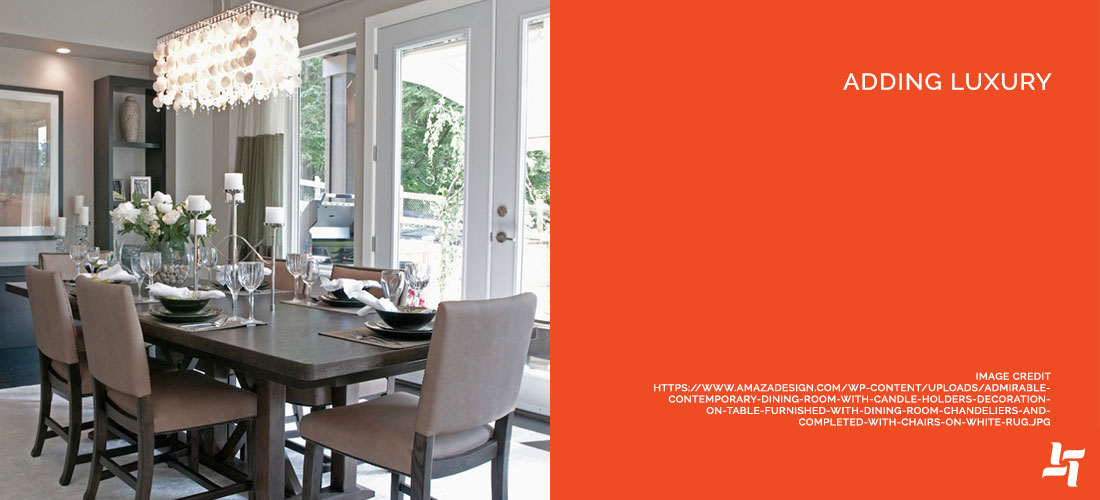 The central focus of the dining room is often the table and the light fixture. If there's any room to go all out on the chandelier for, it's the dining room. Consider it an opportunity for a dinner time conversation piece.
Wet bar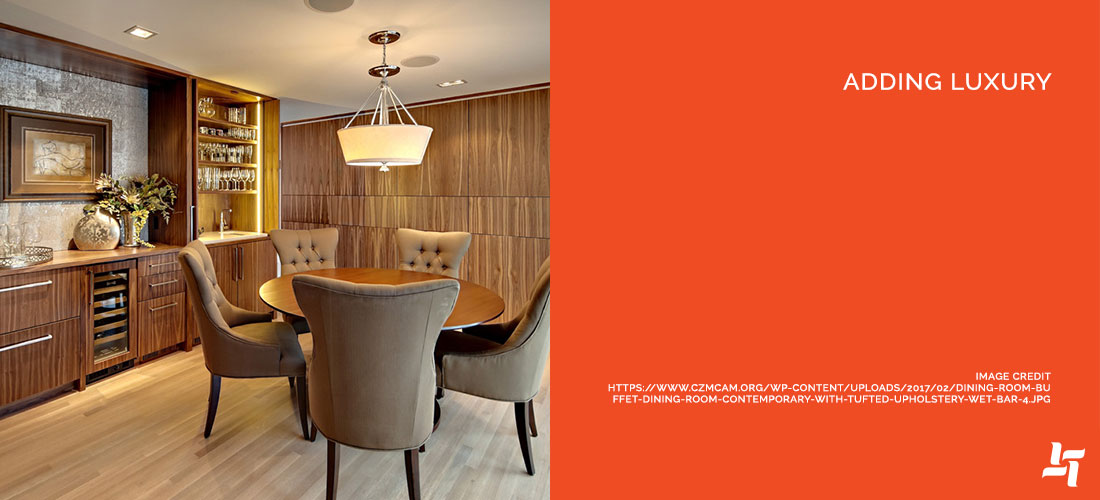 A wet bar could be added to both the kitchen and the dining room. We like it in the dining room because it pairs well with your eating space. It helps to keep the dinner conversation rolling past dessert too.
Basement/Attic
Game room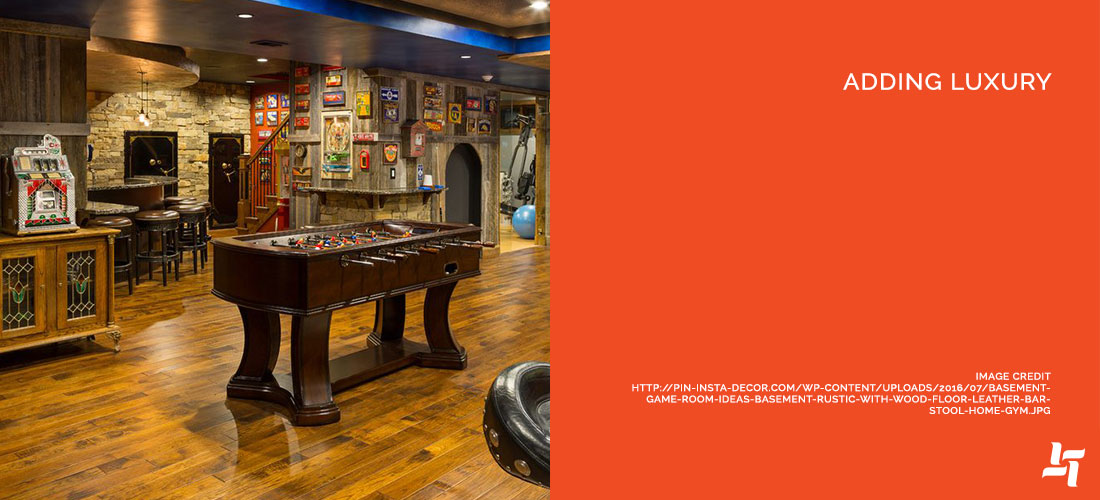 The options are limitless in the basement or an attic because they're a blank slate. Entertainment is the usual direction taken in these spaces and a game room fits the bill perfectly. Add things like a pool table, foosball table, dart board and more.
Full bar
If the wet bar sounds too small to you, use your basement or attic to build a full-size bar. No need to go out for a good time, now the good times can be had at home.
Spa area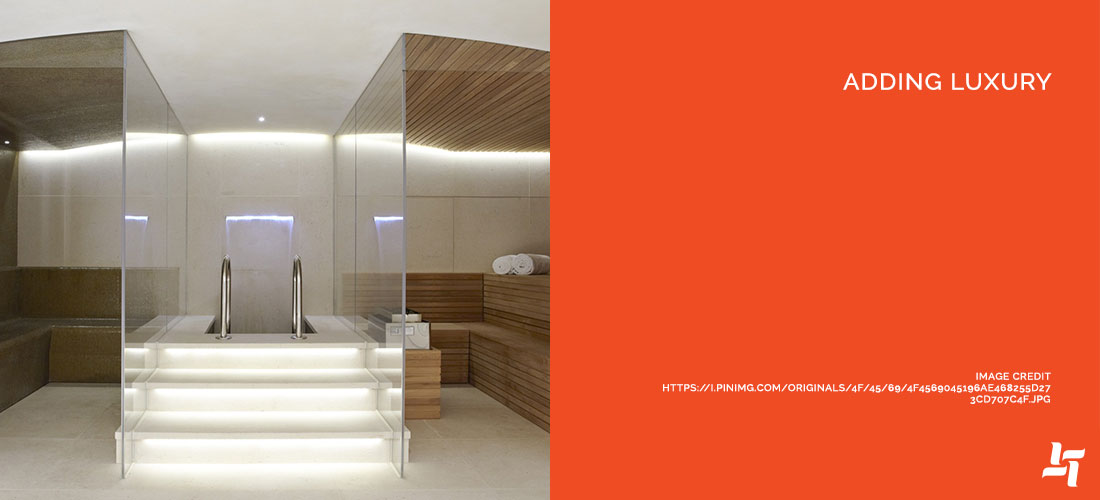 Add luxury that is all about you by including a spa-oriented area. Whether it's an additional bathroom with soaker tub, steam shower and heated floors, or a hot tub next to a sauna, make this space all about you and relaxation.
Bedroom
Walk-in closet
A walk-in closet is how people define a luxurious bedroom. It's about more than extra room though, include display cases and a dressing room area too.
Custom Built-In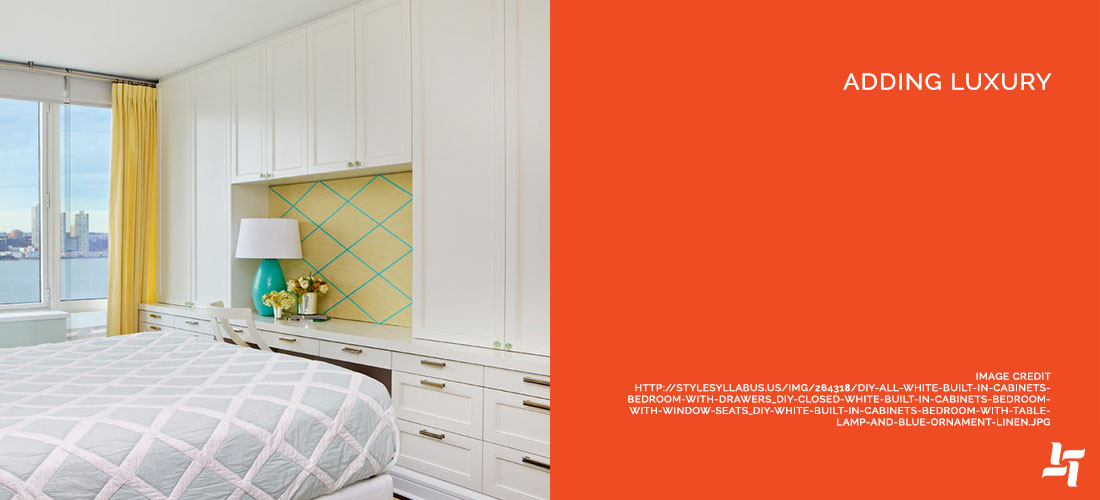 Custom built-ins offer more than practical storage; they also offer a luxurious look for your bedroom. It's incredible what putting away all your smaller possessions can do for a space. You can take your built-in even further by adding fancier elements like glass cabinet doors, overhead lighting and decorate molding.
These ideas are just the beginning. Get in touch with us for more luxurious ideas to add to your next renovation.