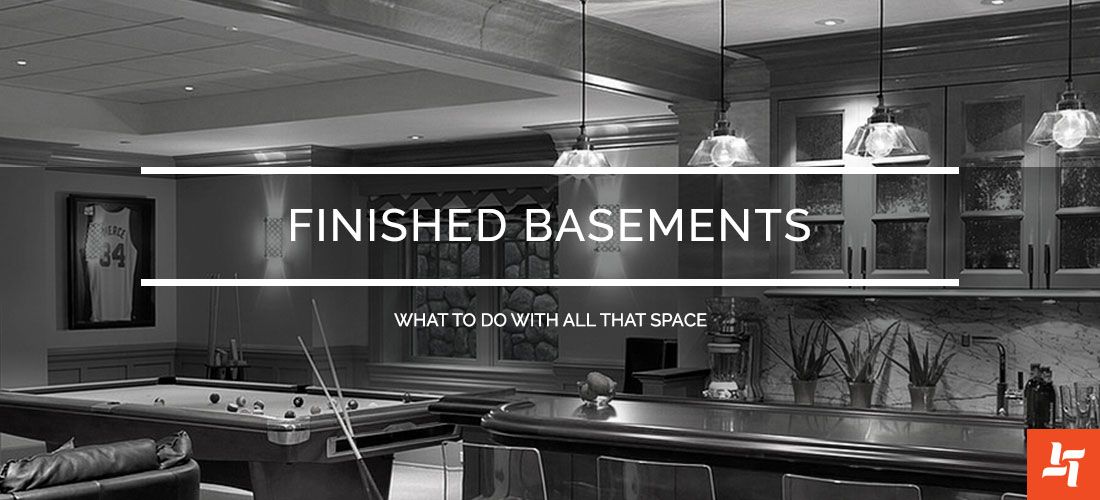 Finished Basements: What To Do With All That Space
Your basement is a chance to explore all the fun ideas for a renovation. Ask us about more tips for your finished space.
Get Started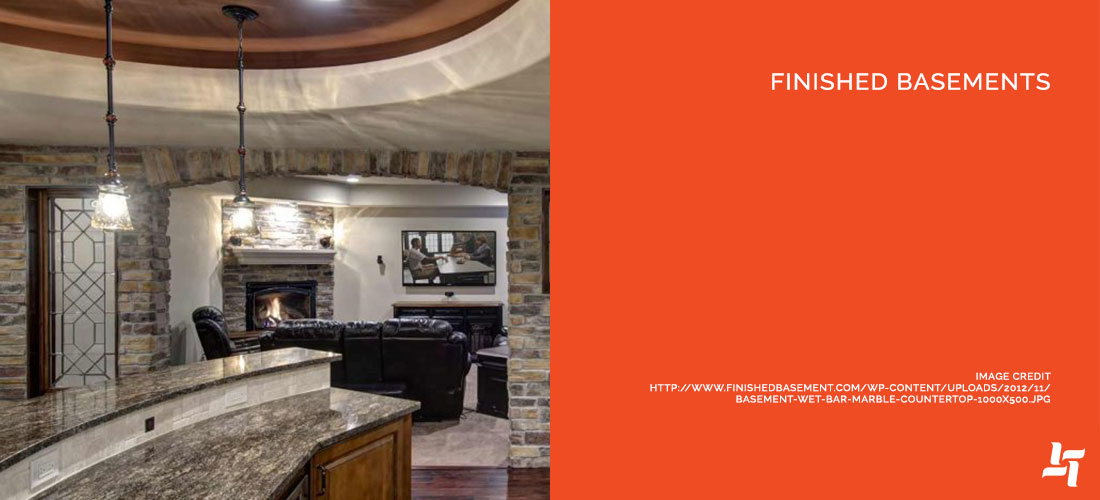 A finished basement is a hot commodity. That extra living space can go towards a lot of things, primarily your home's value. So, what to do with all that extra square footage?
Bar Area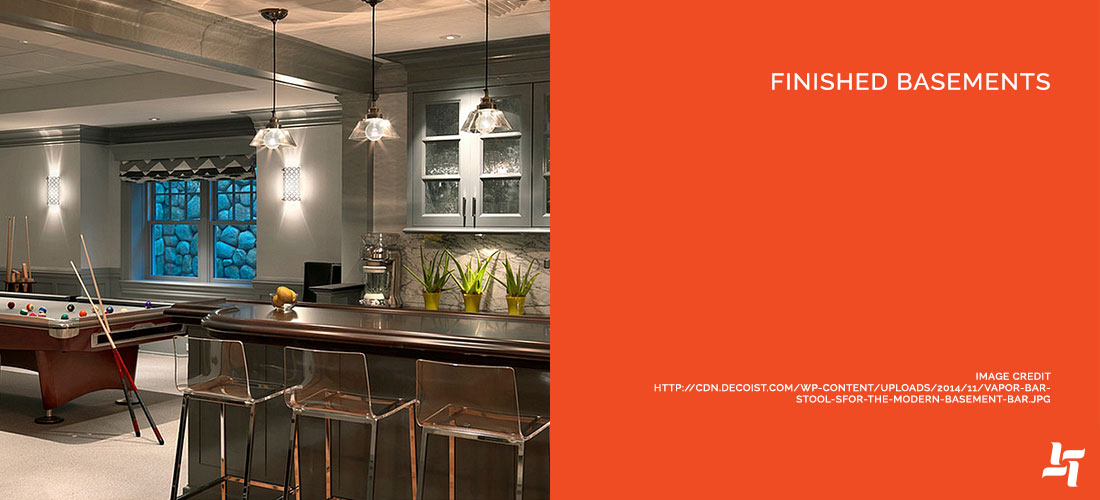 Bars are the go-to addition in basement renovations. They double as an entertainment space and source. Why go out to the bar for drinks when you can just go downstairs?
Contemporary and modern styles are becoming more prevalent, but pub style is the classic look. There's an unspoken rule that basements are allowed to adopt cozier, darker design styles.
Home Theatre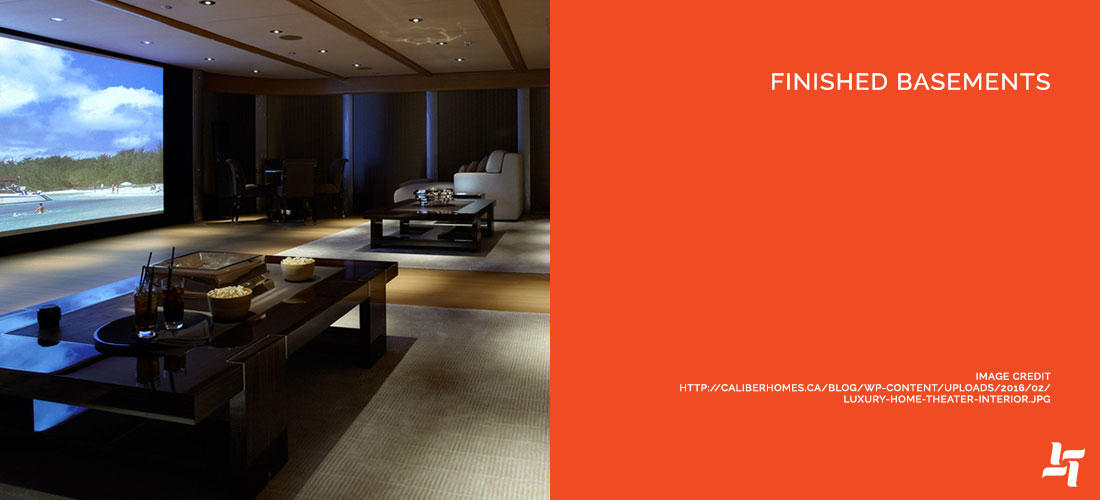 Bars aren't the only entertainment feature to add to your basement. Home theatres are another big trend in renovations. Instead of your average television set up, look into a drop-down projection screen and large reclining, theatre chairs. While you're at it, throw in a popcorn machine.
Exercise Room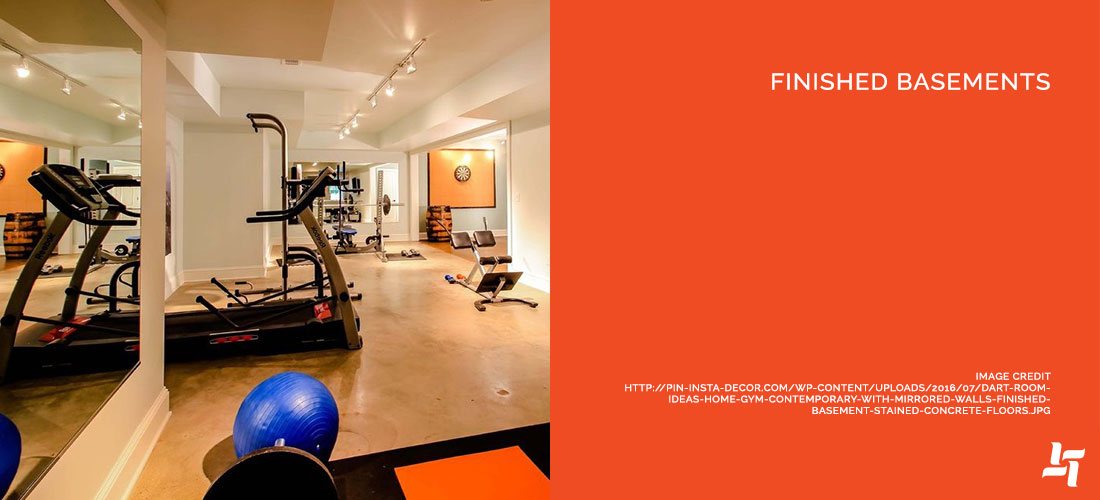 Focusing on your fitness is another direction you could take things. That extra space could be filled with weights and equipment, or even a yoga studio.
Wellness/Spa Area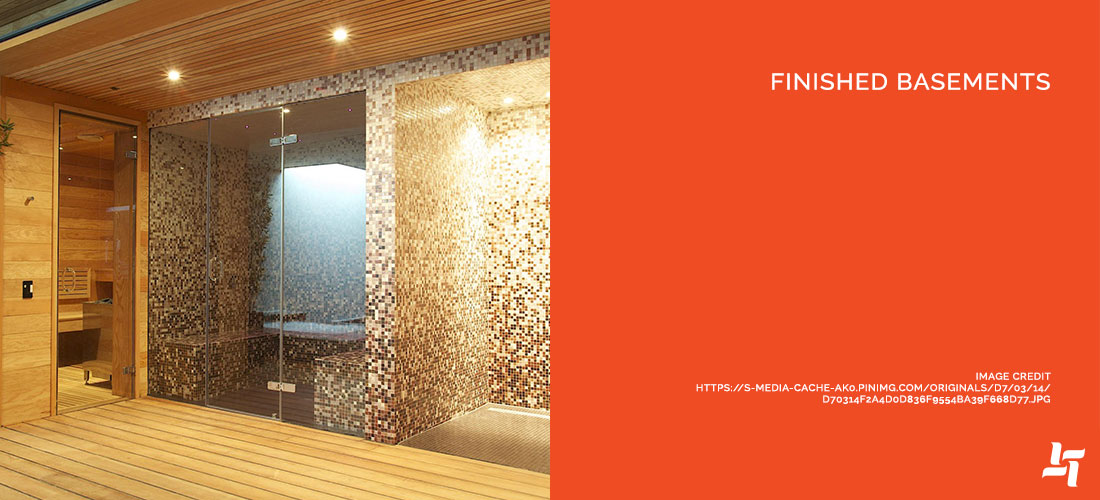 While you're focusing on renovations for the betterment of your body, consider wellness or spa options. Installing something like a steam room, sauna or luxurious full bathroom in the basement gives you a special retreat in your home.
Wine Cellar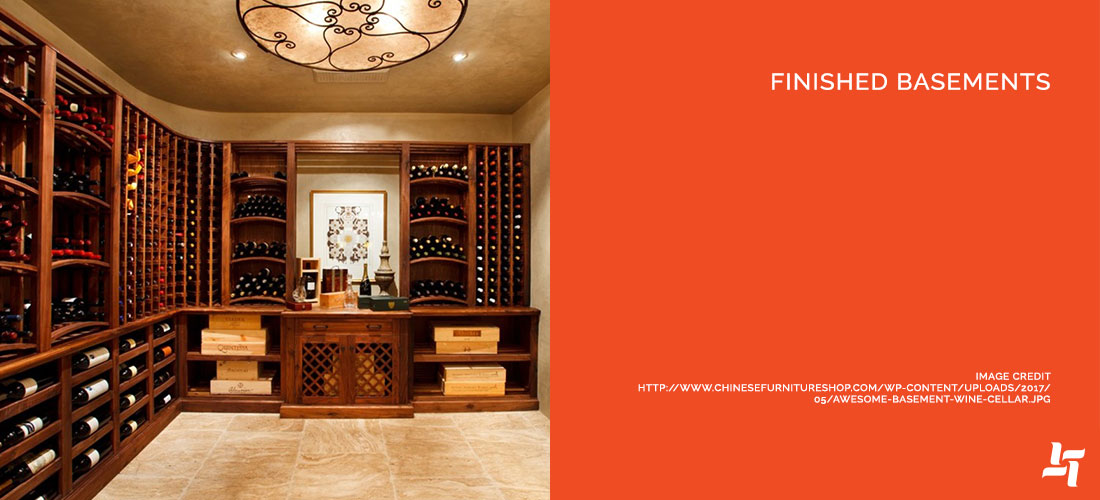 For the wine connoisseurs, or Italians, a wine cellar works perfectly in the basement. Basements are a great environment to set up the conditions needed for a wine cellar.
Play Area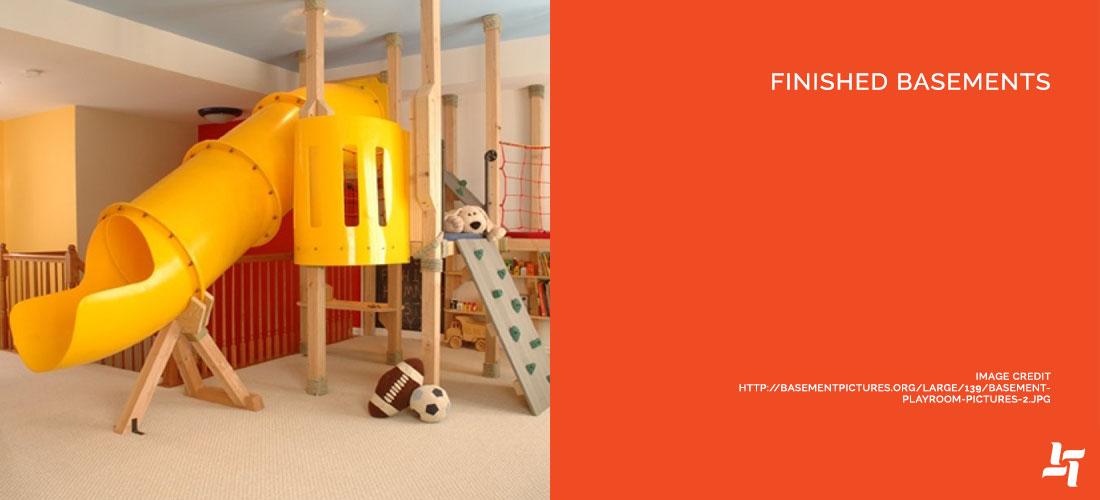 We can't give all the fun to the adults. Turning your basement into a play area for your kids, whether they be toddlers to teens, leaves the upstairs for the parents to entertain.
These are just some of the biggest trends for basement remodels, but the possibilities are endless. This is the place where you don't need to focus on purpose; you can focus on fun.