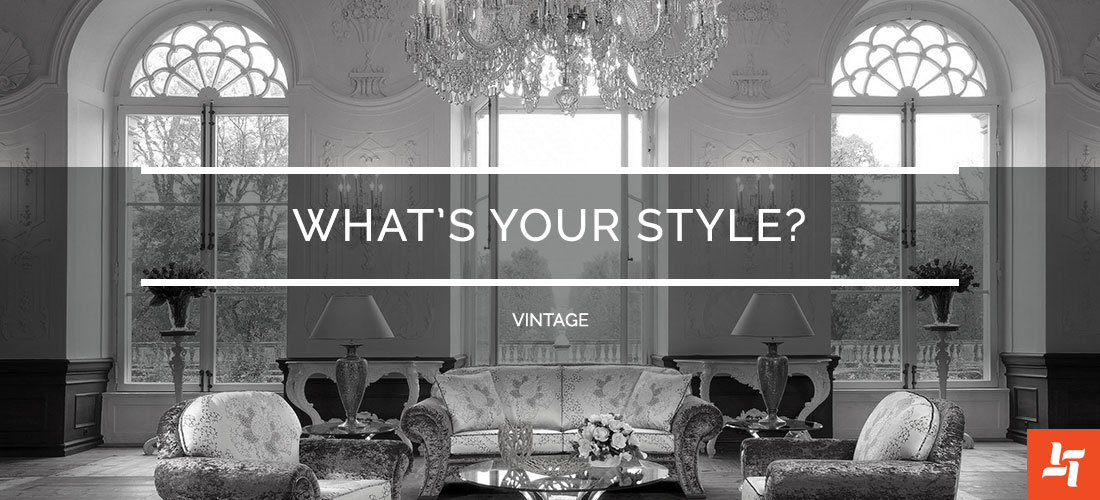 What's Your Style – Vintage
Let us bring a little vintage design to your old soul and your home. Give us a call today.
Get Started
Overview
Vintage was at one time the modern, contemporary design of its day. Now it's being brought back with nostalgia and making what's old new again. Defined by older, ornate pieces and quaint, weathered textures, vintage décor is for all the old souls out there.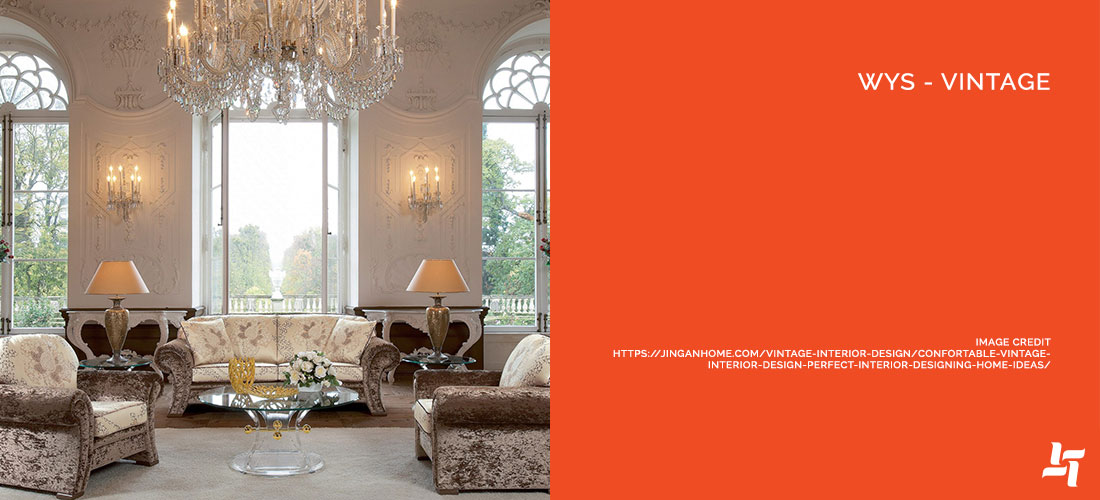 Layout
No worry for minimalism in this design. In fact, an open concept design might hinder the vintage feel a bit. When this style was the norm, open concept layouts were barely existent and they certainly weren't the 'in' trend.
Cozy is ok, so are older layouts and smaller properties. Keep it functional of course, but don't worry about having 'too much'. Nothing says vintage like too many books.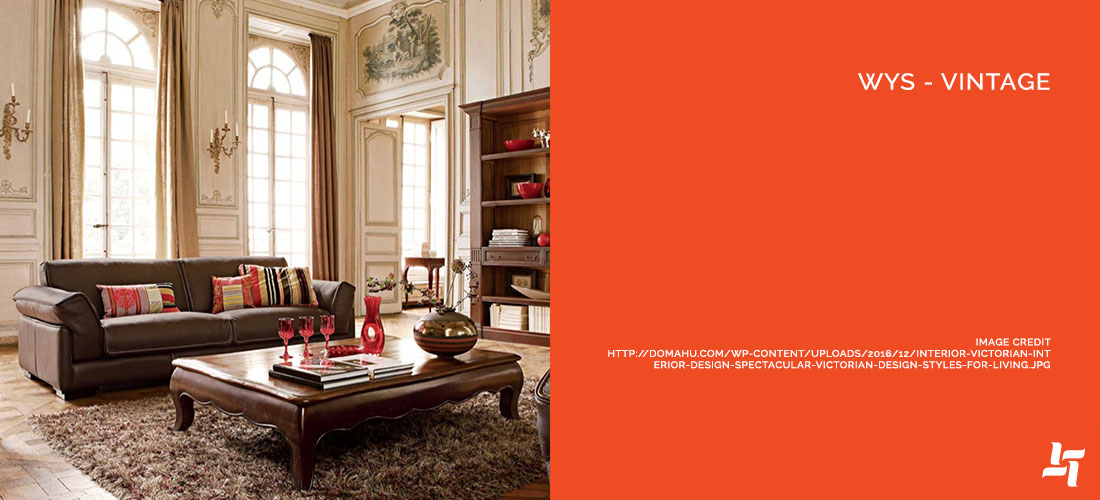 Materials
You should keep materials close to their natural state. Wood and metals are good choices, particularly with weathered finishes. Wicker and textiles are big ones too, but keep patterns traditional. Florals are more vintage than geometric patterns.
Mostly, you'll want to avoid the new and trendy materials like bamboo, cork, plastic etc.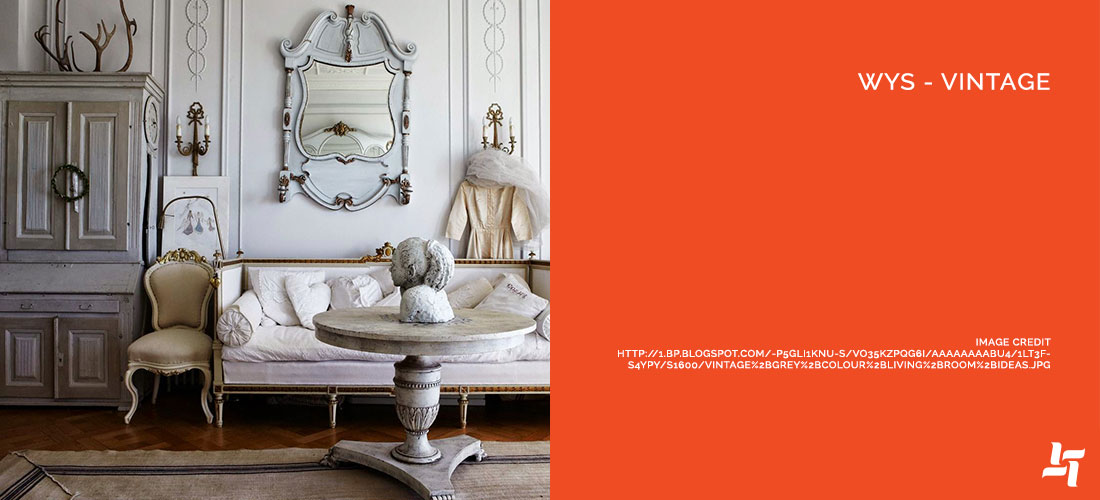 Surfaces
Matte textures are the basis for vintage design. Like we mentioned previously, weathered, aged or cracked finishes really sell the look. Incorporating woven textiles fabrics help bring texture in too.
Your primary focus is to avoid any major sleek or glossy surfaces and finishes. That is a dead giveaway for modern design. A great way to break up any too-smooth surfaces is to make use of ornate crown molding and wainscotting.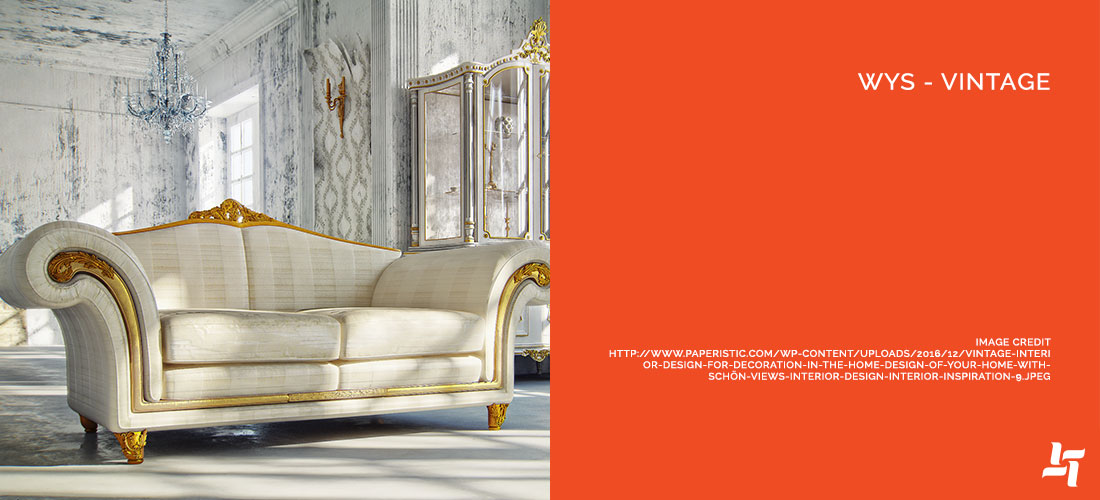 Colours
The aged feel in vintage interior design tends to make colours feel muted, but that's not necessarily true. You can pull off vintage with rich colours and stains, as well as with more subtle neutrals. It's the aged finish that dulls the vibrancy.
The overall feel of the room is the focus. That neutral, airy inspiration that has come with contemporary design runs counter to vintage. Vintage décor tends to be a little darker and more colourful, though that doesn't mean you can't incorporate lighter hues.
Essentially, avoid the abundance of grey that is taking over current designs.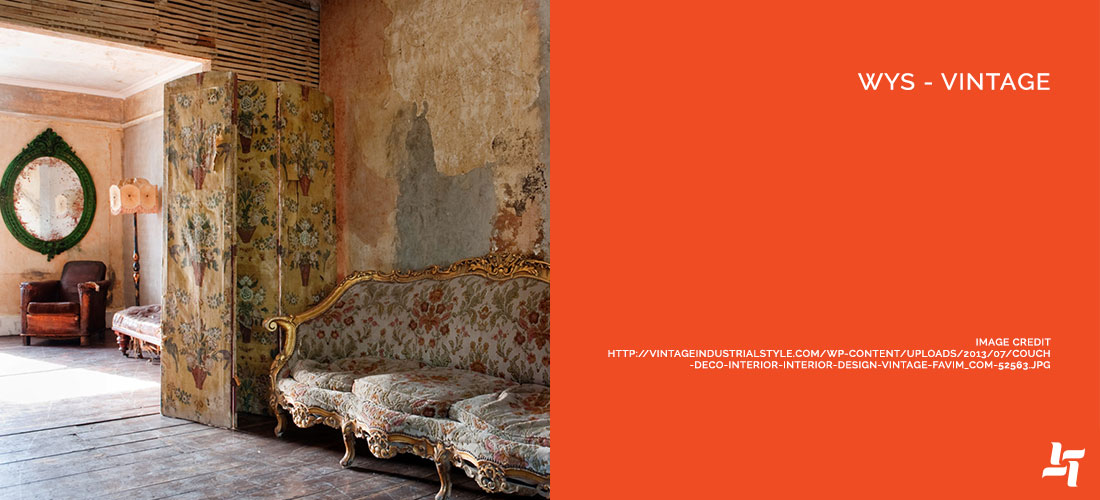 Furniture/Appliances/Hardware
Obviously, the easiest course of action is to seek out authentic vintage pieces; that's a sure-fire way to recall a vintage flair. If that's not an option, try to stick with real wood frames and old-school metal frames. Steer clear of the IKEA look.
Ornate and detailed designs were big staples of the vintage era, like big buffet and hutches, dining room tables and bed frames. Soften them with upholstery in nice fabrics and colours. Don't be afraid to show off.
Less common metal finishes like bronze, copper, wrought iron etc. are your best choice in terms of hardware and fixtures. Chrome and brush nickel clash with vintage interior design as they're very modern.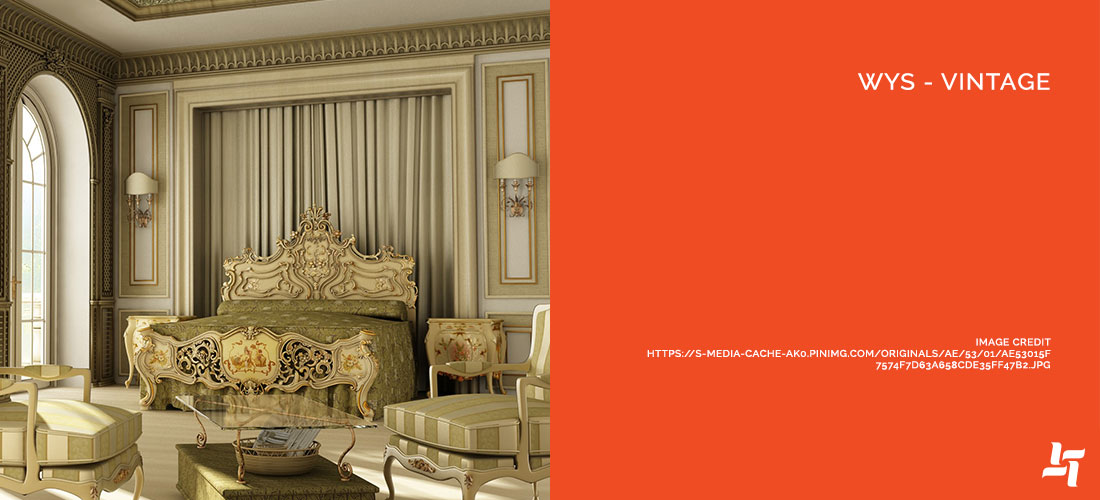 Décor/Finishing
Well, this is easy. Go to an antique store or auction and go nuts! You're not limited there though. Vintage is an incredible trendy theme these days so you can find gorgeous pieces anywhere, from your local home décor store to Amazon.
You'll want your décor to look old – rusted metals, chipping paint, dulled fabrics and tea-stained papers. Flowers and floral patterns are closely tied with vintage styles, so pull that throughout. Wood crates (the primary packaging and transportation method of old), glass chandeliers and extravagant candle sticks are just a few other vintage décor staples.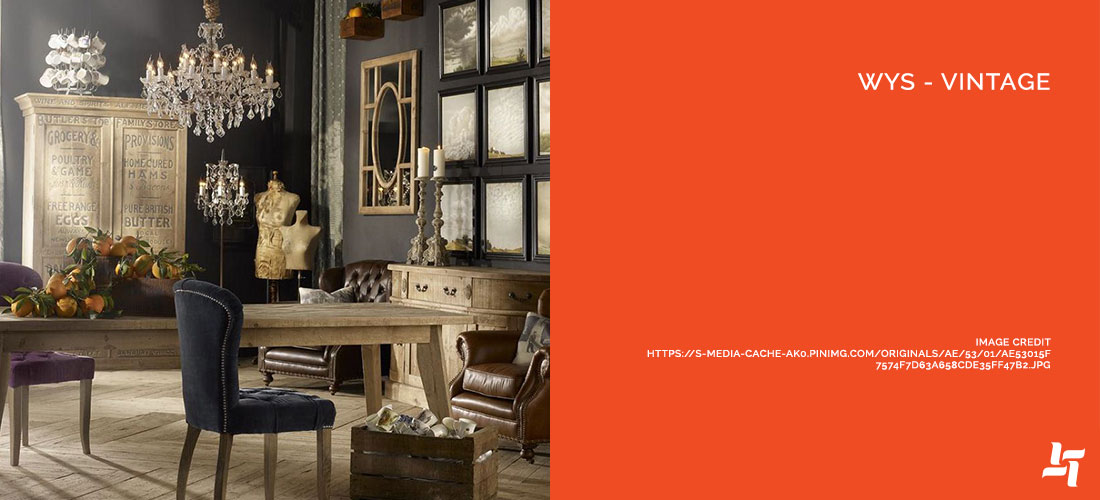 This is a great style to pull out the accent wall too. Several framed features adorning a specific wall is a vintage element. Tip: go for round and unconventionally shaped frames, since they were more common in vintage eras.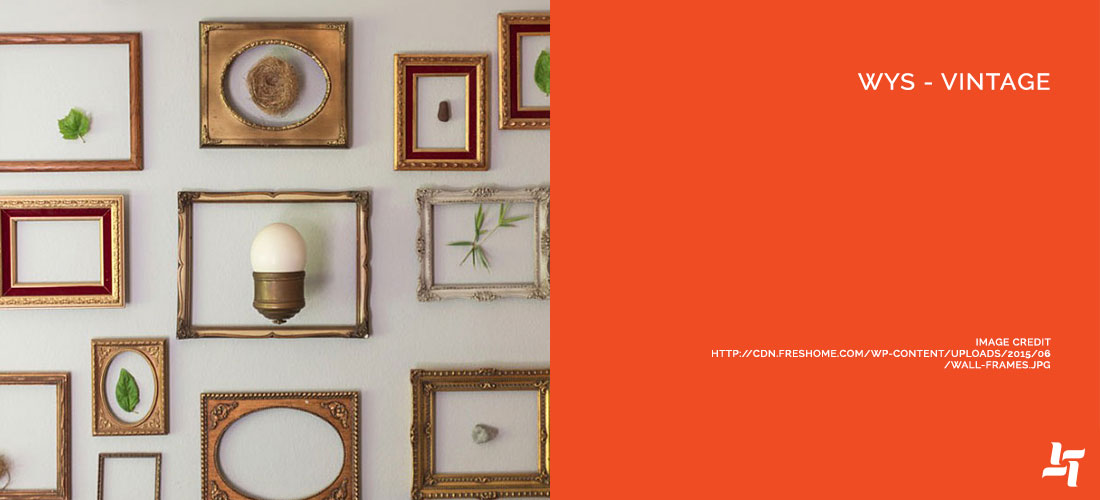 Are you inspired to pull off a design throwback? Follow our social pages for more tips on vintage design or call us to bring it to your home.