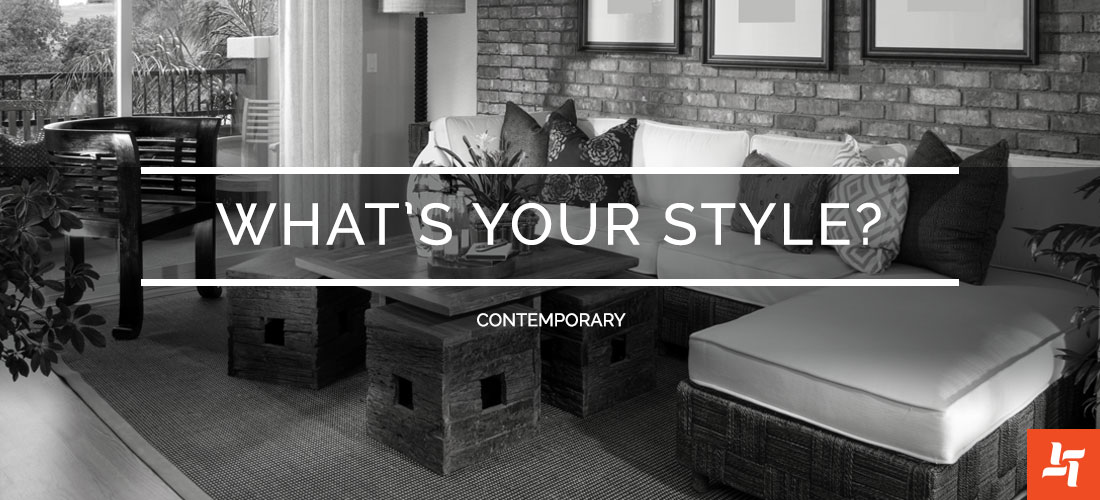 What's Your Style? – Contemporary
Overview
Last month we focused on the modern design style – it's colours, materials and general characteristics. This month we're turning our attention to the contemporary style. This is a style that many think they can identify, but when it comes time, it's difficult to define.

This is due to contemporary's fluctuating nature. As it's name implies, this style is comprised of the current popular trends. It can have many base characteristics, but it also draws on several other styles depending on what's popular. For this reason, the contemporary style currently seems interchangeable with modern.

While a modern style is incredibly popular right now and does bleed into contemporary quite a bit, in 10 to 15 years trends could be completely different. Contemporary offers the opportunity to bring in the core elements of the modern style without compromising on some of your favourite features of others. In this blog, we'll give extra focus to how contemporary differs from modern.
Layout
Contemporary layouts take many design cues from the modern style. Open, airy and clean are the dominating characteristics. This style is less strict on the need for simple, uncluttered lines however. If you want to add more show pieces and bring a little extra décor into a room, contemporary is the best choice for you.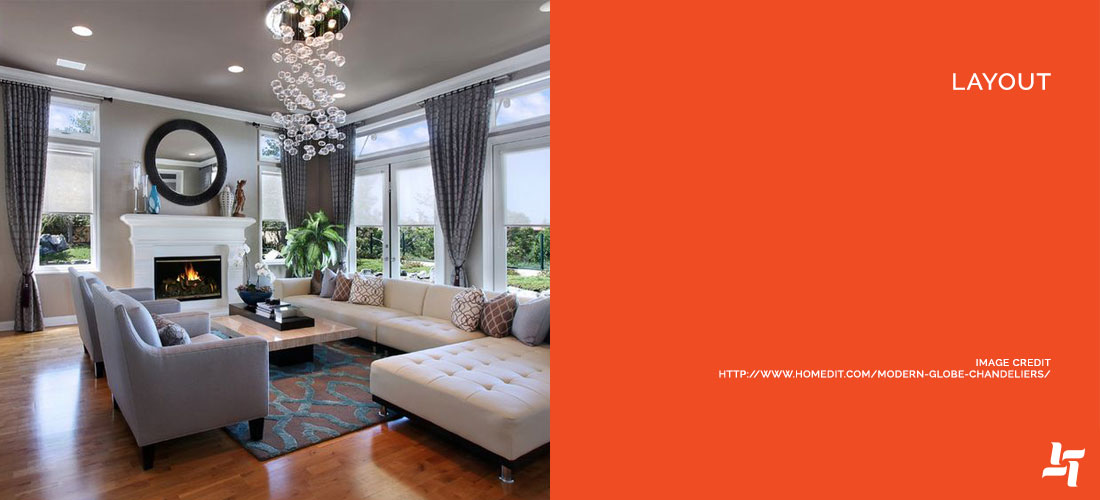 Materials
Natural materials, such as wood, stone and linen are a big trend right now. Wrought iron, chrome and brush nickel are increasingly brought in as materials as well. Contemporary opens the opportunity for more rustic and distressed finishes.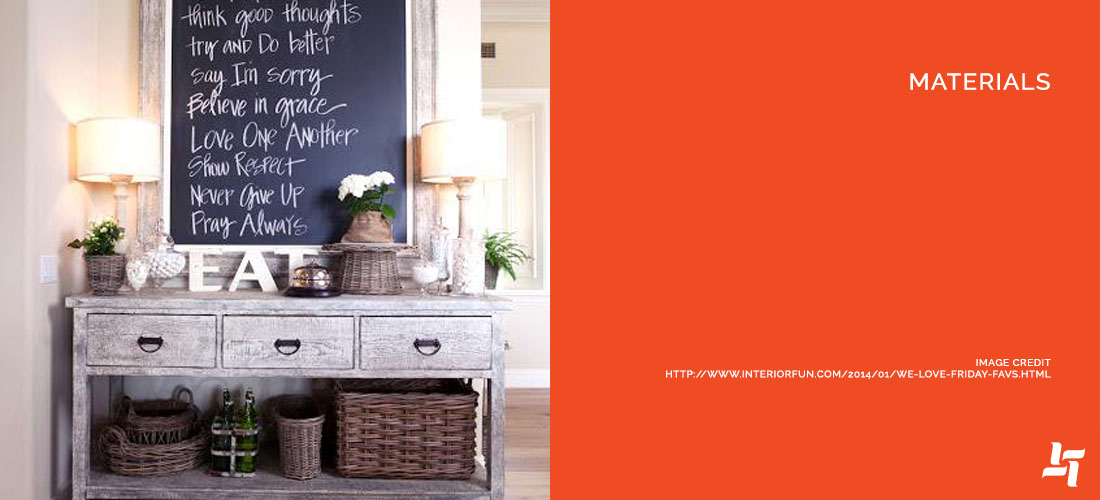 Surfaces
This is another area where contemporary reveals both the modern influence and deviation. The emphasis is still on simple, flat surfaces but with less pressure to stay clear of intricate detailing. Consider adding more intricacy with elements like backsplash, pillows and rugs.
Colours
It is far more likely to see colour in a contemporary design than in the modern. While it is popular to stick with neutral tones, there is once again more freedom in this regard. This is where some of your other favourite influences can be implemented in your design.

Don't be afraid to go a little bolder with colour and use strategic pops in your contemporary design.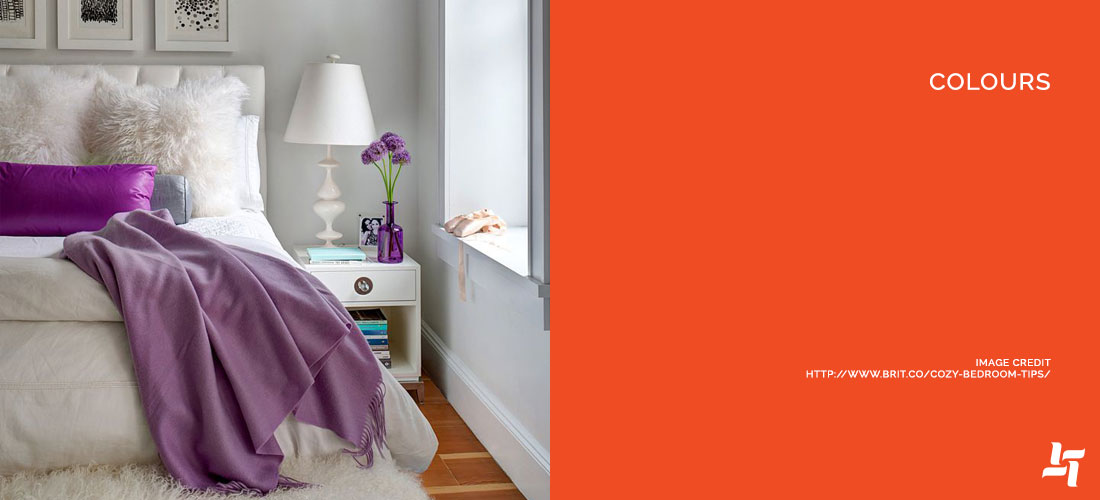 Furniture/Appliances/Hardware
The biggest furniture influences currently come from the modern and Hamptons style of design. Clean geometric lines are the basic furniture elements, with colours generally tending toward neutral. When colour is brought into the furniture, it's usually with one single colour, rather than a more detailed pattern – save that for pillows.

The influence of Hamptons furniture brings more comfort into the mix. While the rigid, simple lines of the modern style inspire an airy and open feel, it can be a little cold at times. Furniture in the Hamptons style, while always gravitating to neutral tones, allows for curved armrests and plush pillows.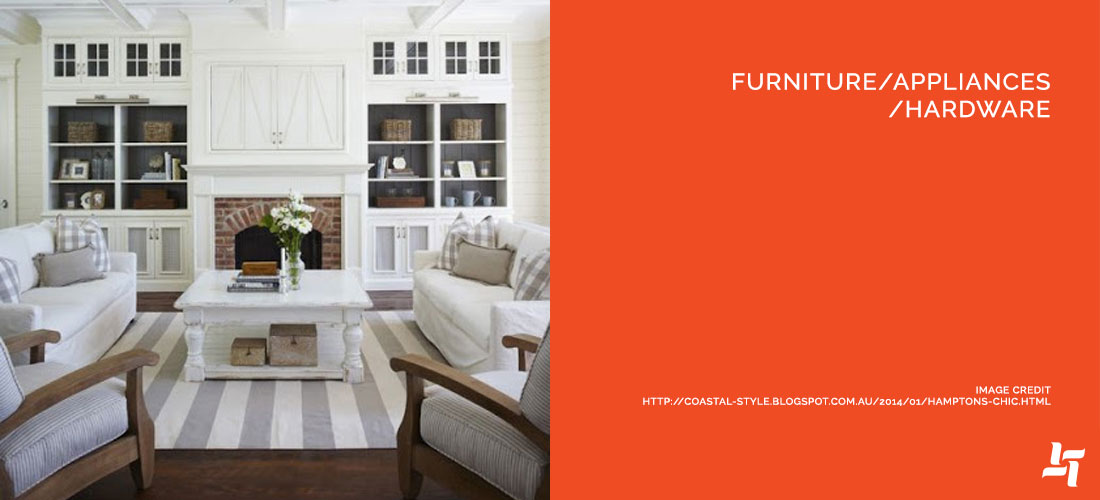 Décor/Finishing
This is where the contemporary style's flexibility really reveals itself. Finishings aren't permanent commitments, so homeowners can be more experimental without hesitation. You can bring in Bohemian pillows, rustic centerpieces or black and white photography. The sky is the limit on this one, but be sure to use your décor strategically. While you have the freedom to experiment, you'll still want to avoid unnecessary clutter that could hinder the open-concept feel that is so popular right now.

When differentiating between contemporary and modern, visualize it this way. A modern room is neutral and open; it can be filled with warmer or cooler tones, but is usually comprised of varying shades on that same tone. A contemporary room is defined more by contrast; open and minimal like the modern, but more commonly strategic pops and accents are used to stand against a neutral backdrop.

Wondering how you can incorporate your favourite contemporary design ideas into a look for your home? Drop by our showroom and talk to one of our designers to come up with a design that's perfect for you.