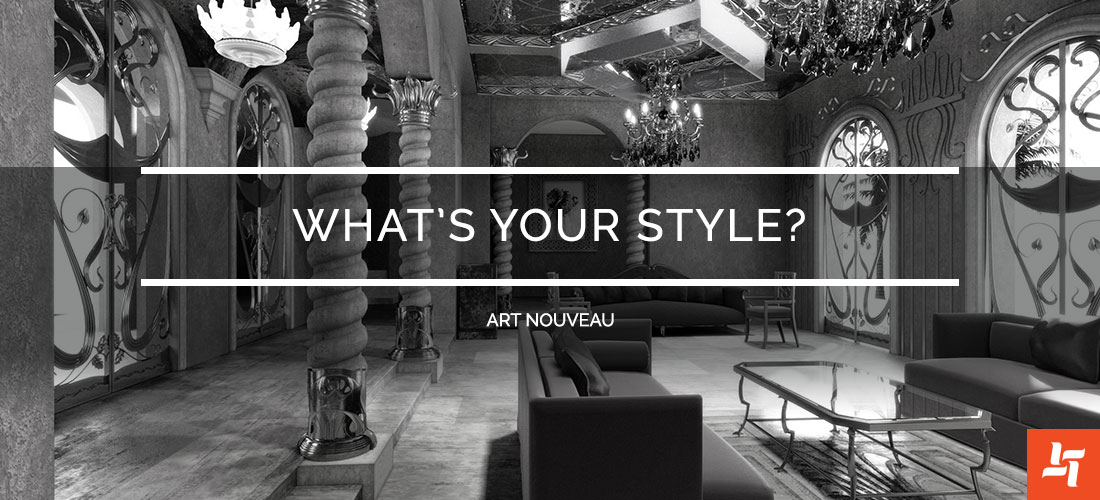 What's Your Style – Art Nouveau
Make your next renovation a true work of art. Contact us for a consultation on your next redesign project.
Get Started
Much like Art Deco, Art Nouveau is a very artistic and glamorous style. It's far more ornate and decorative though, with free flowing shapes and custom elements; imagine stepping into a fairy tale.
This décor aims to be highly customized and unique. While the style as a whole has dwindled out of the mainstream, elements of it are still popular.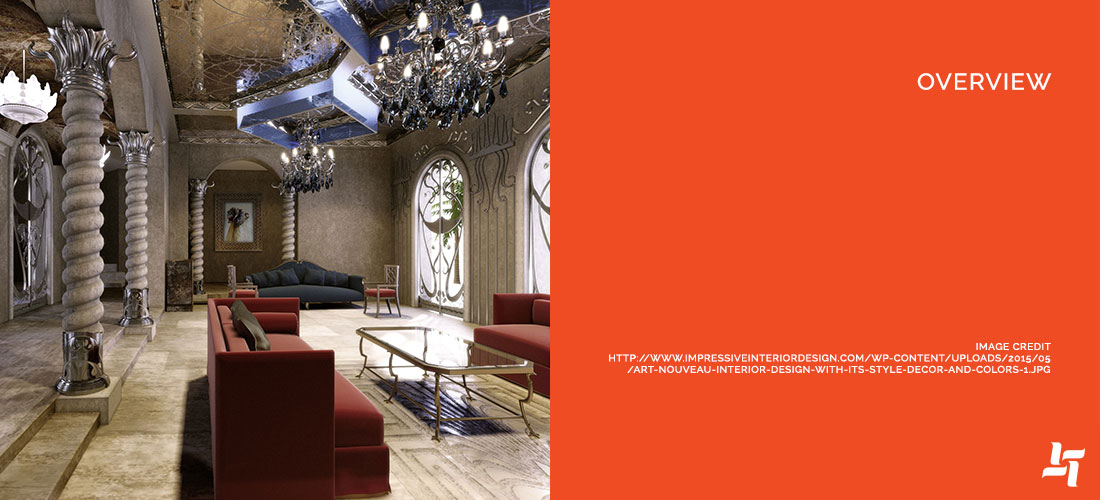 Layout
Larger rooms tend to bring about that glamorous feel, but they aren't necessary. You can still create a beautiful Art Nouveau feel without an expansive space or open concept layouts.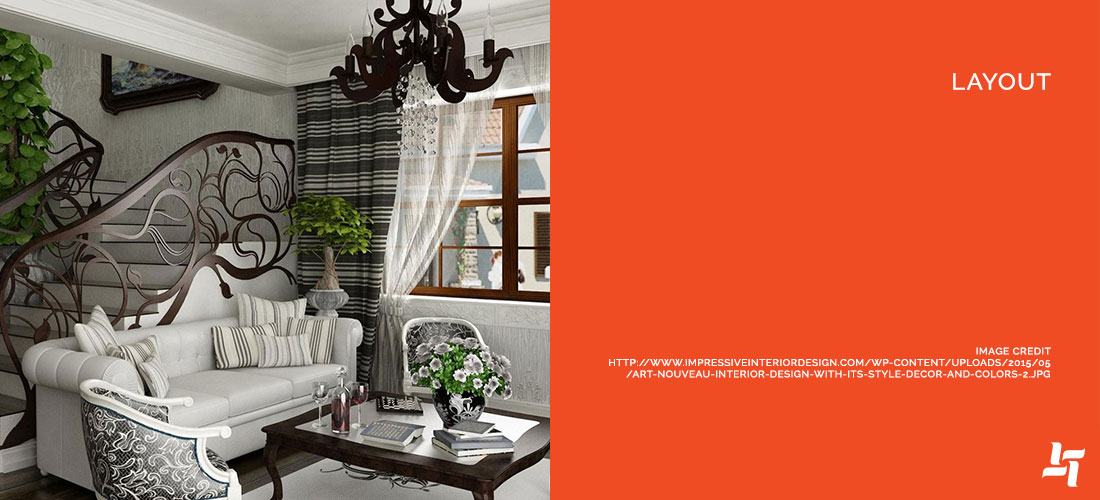 Materials
Natural and malleable materials are perfect for this style, like wood, glass, and unpainted metals. They should be able to create bends, shapes and unconventional patterns.
Wood is an especially great material, as it lends to that fairy tale feel by way of its ties to nature.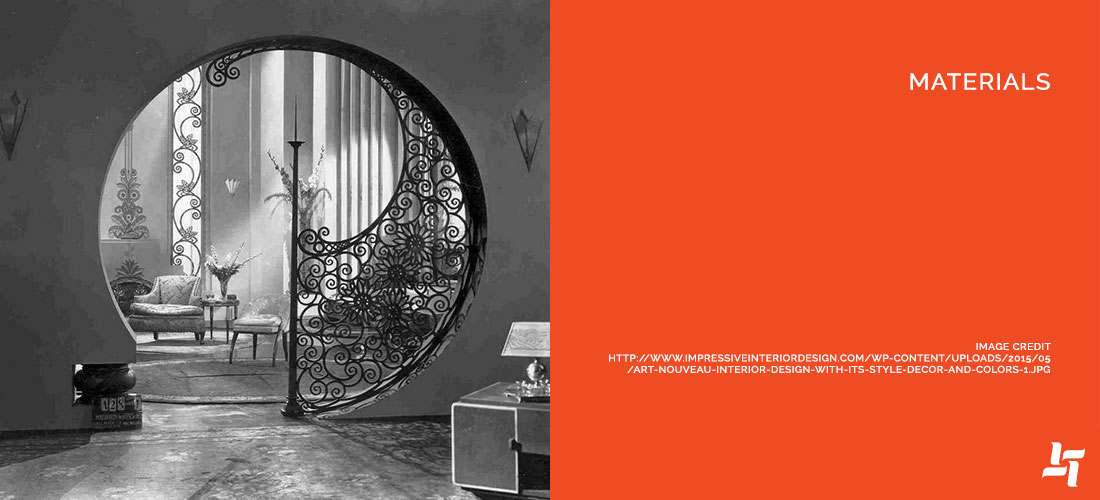 Colours
Really make use of colour here. Art Nouveau paintings are made with rich, feminine colours and décor is the same. Think of golden yellows, purples, greens and blues.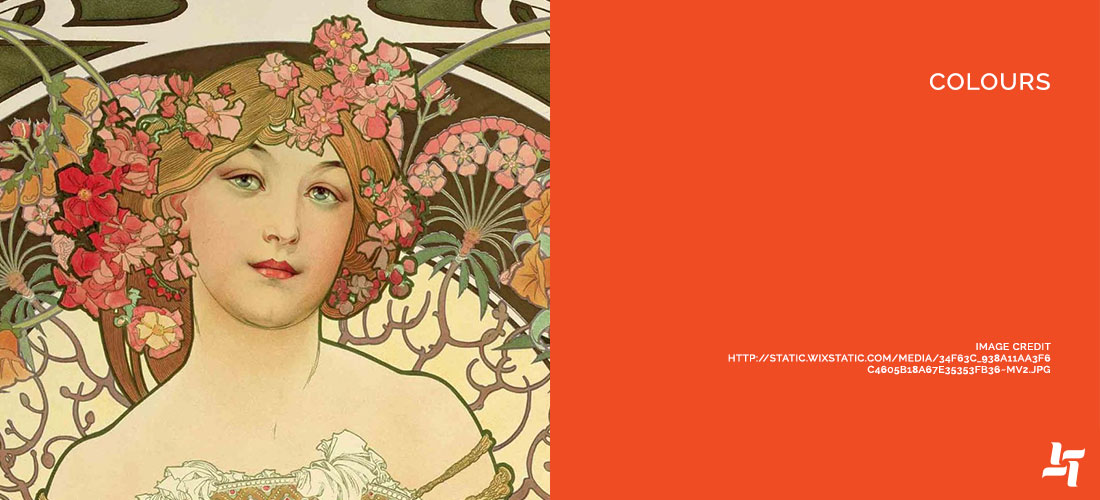 In line with the elemental materials mentioned previously, metallic colours are a great idea to bring in too. Use actual Art Nouveau pieces for colour inspiration.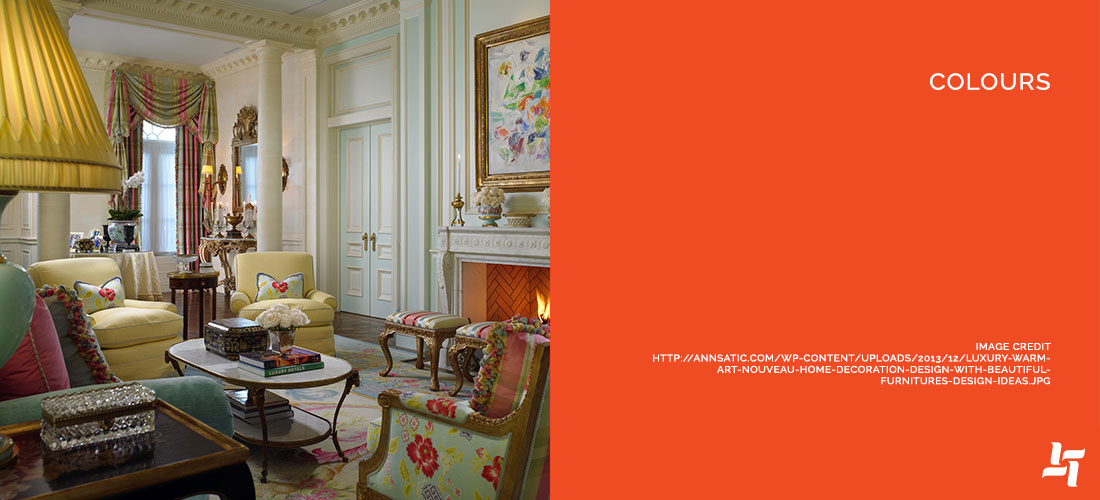 Furniture/Appliances/Hardware
 The furniture is where the custom and unique parts of this décor come in. If you can budget it, it really pays off to invest in custom designed and made furniture. Find pieces that are as unique as possible and avoid straight lines.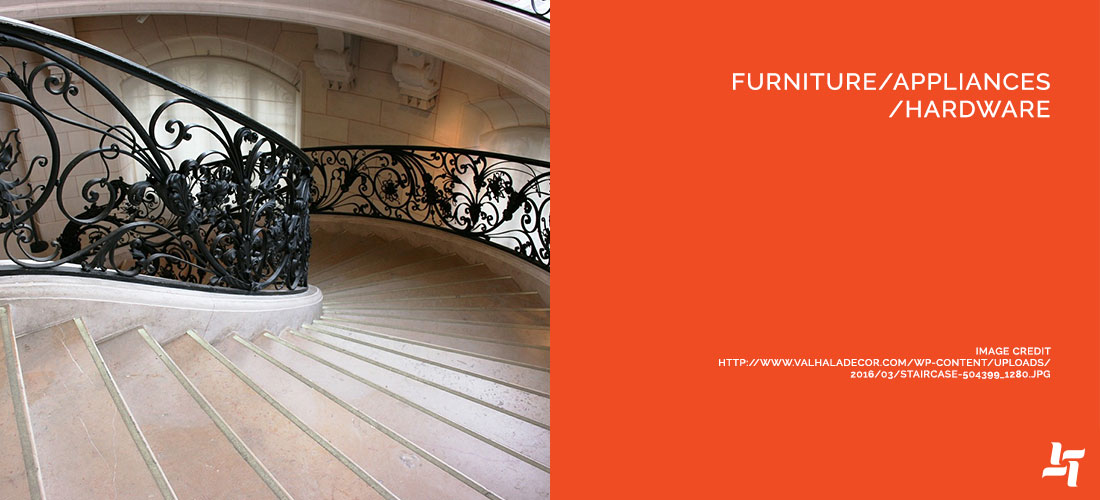 For every chair, table, chandelier etc. imagine the framework was designed with a paint brush, not a ruler.
Décor/Finishing
 There's two ways to go here. You can keep it simple and let the structural design do the work or go nuts with trinkets. For Art Nouveau rooms that really customize the structure and furniture, like staircase railings, couches, tables etc.), less décor elements will let things shine.
On the other hand, if the actual structure is less busy, then really overload on décor. Do you automatically imagine a classic fairy tale setting with a minimalist design? Probably not.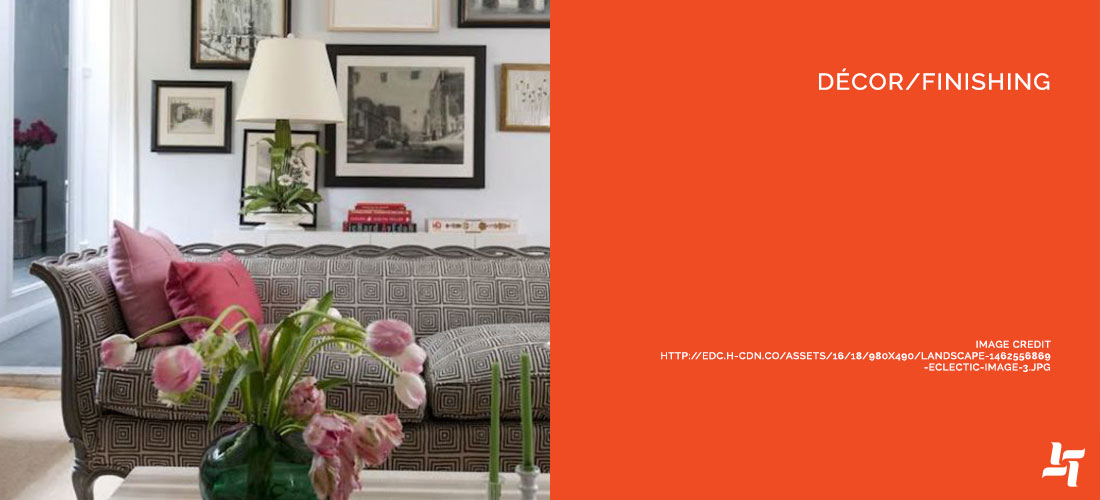 The eclectic feature wall, with several picture frames and art pieces, works wonderfully here. Play off the elemental and artistic themes by bringing in antique and vintage trinkets, like rusted vases and old books.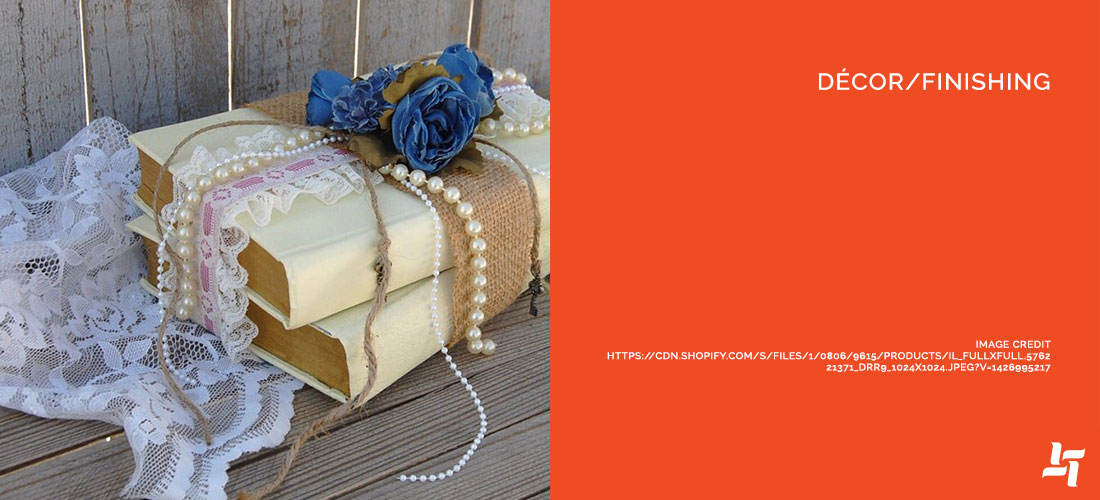 Art Nouveau is a design style that is truly a work of art. It also requires a skilled eye. Consult with us on your renovation to create a beautiful, unique renovation.