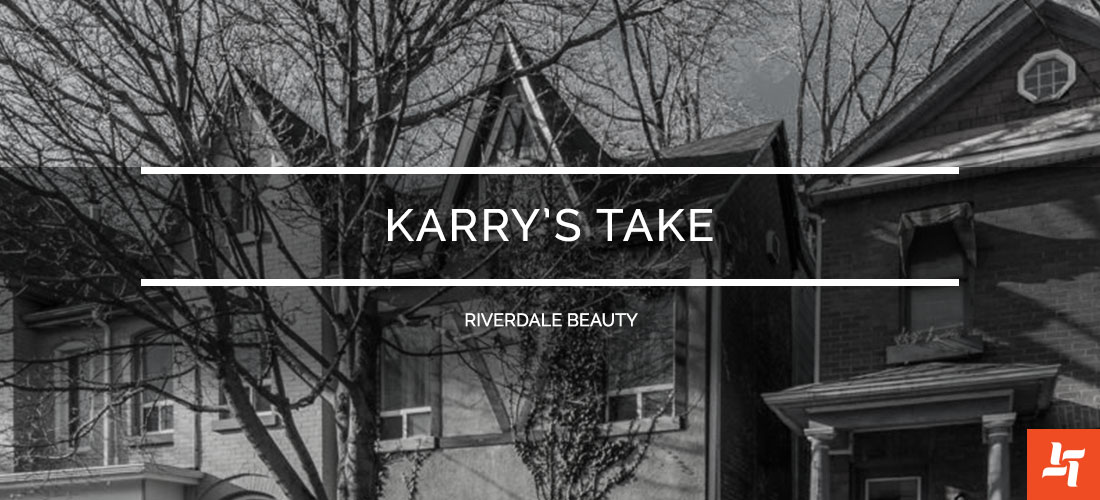 Karry's Take: Riverdale Beauty
The Property
A beautiful home in South Riverdale that's a perfect mix of original character and modern updates. This home is currently worth $1.35 million, and boasts 3 bedrooms and a lot of history.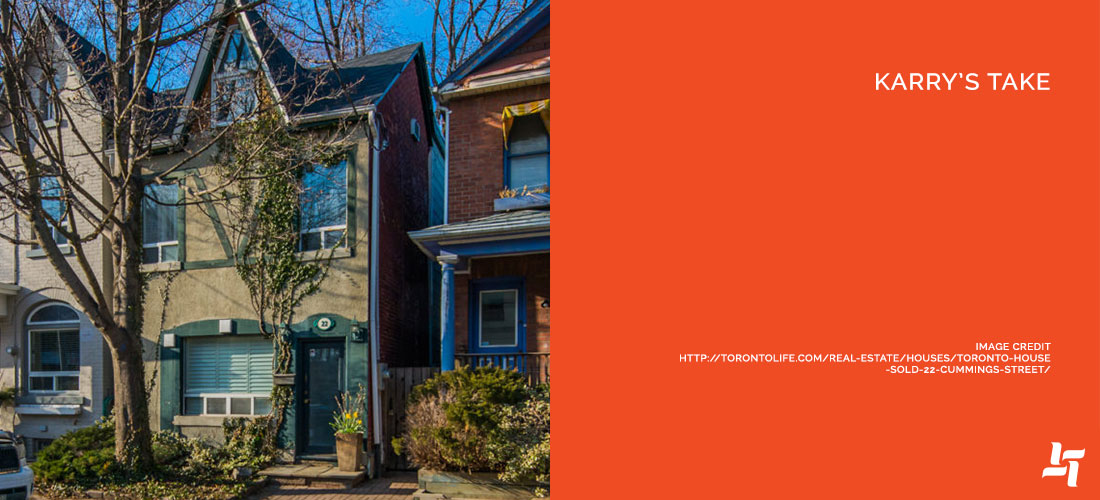 What We Love
1. Exposed beam – This is pretty much our favourite thing to feature on a ceiling. The exposed wood beam in the dining room is a gorgeous addition. Not only is the beam a beautiful show piece, it also breaks up the long main floor.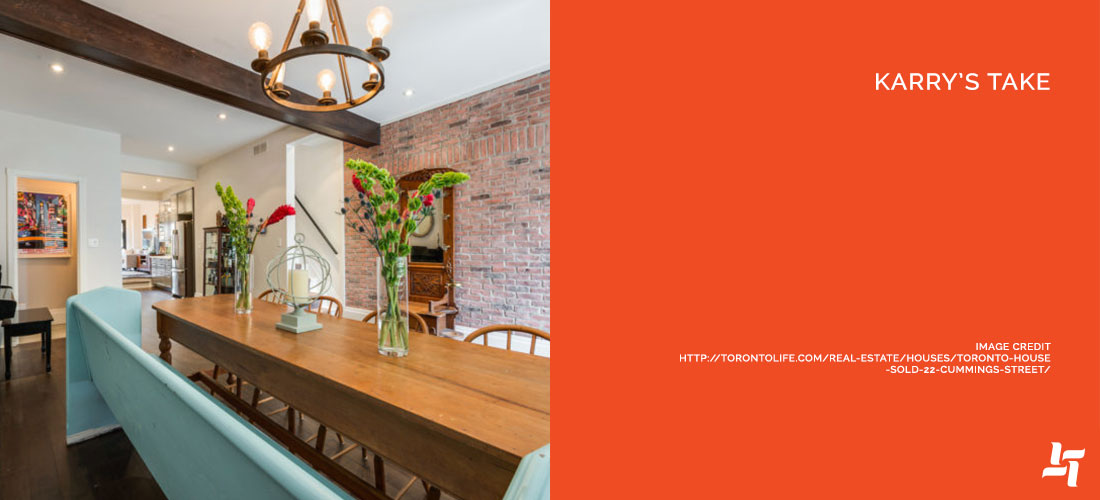 2. Exposed brick – If exposed beams are our favourite ceiling feature, exposed brick is our favourite wall feature. This place has both! It has just the right amount too – enough to grab your attention but not too much to desensitize its effect.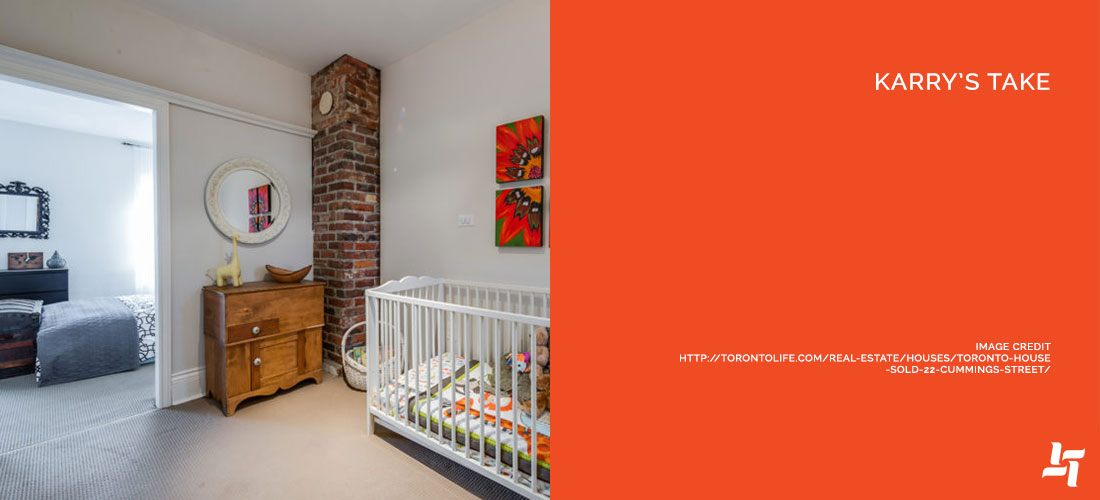 3. Main floor width – It's not unusual to get long layouts in Toronto homes. Main floors often have a galley feel, but this home strikes you with its width. There's plenty of floor space here for any layout you want to try.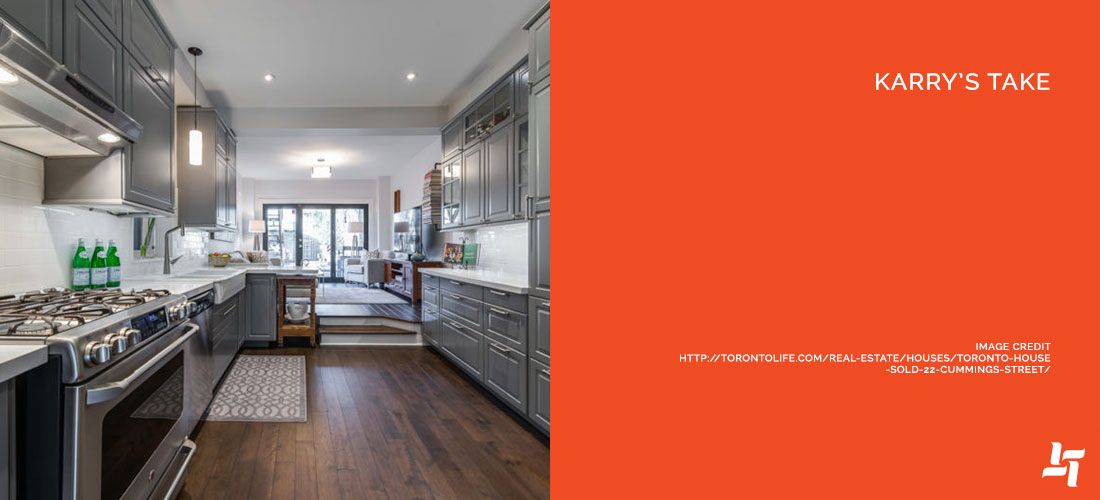 4. Character features – This home has a lot of character, more so than just the exposed beam and brick. We're also fans of the black and white tile and black spiral staircase on the second floor. The staircase saves space and it brings a modern feel.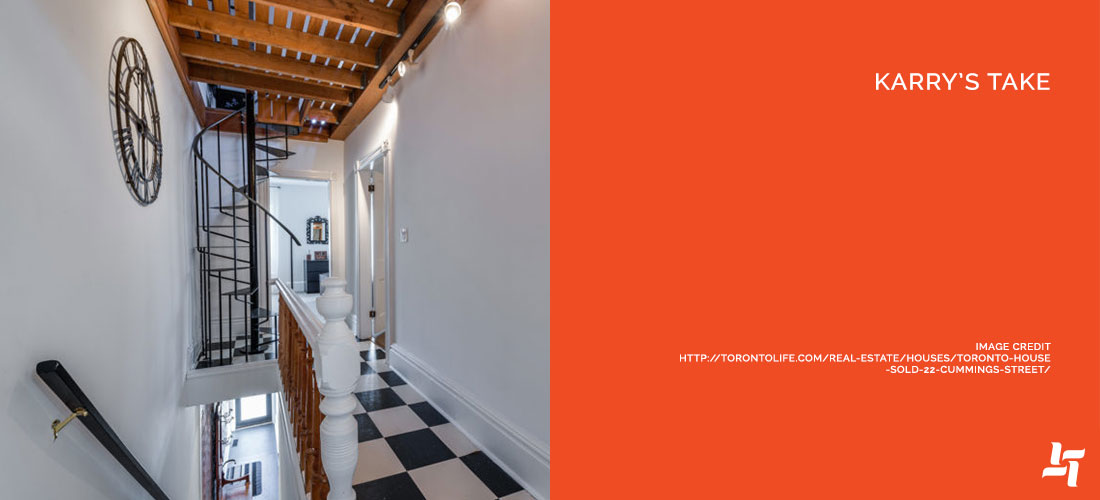 5. Bonus space – In addition to the huge amount of main floor space, there's tons of bonus space too. There's two main floors, plus a basement and attic. Oh, and a wine cellar too. So much space; so much potential.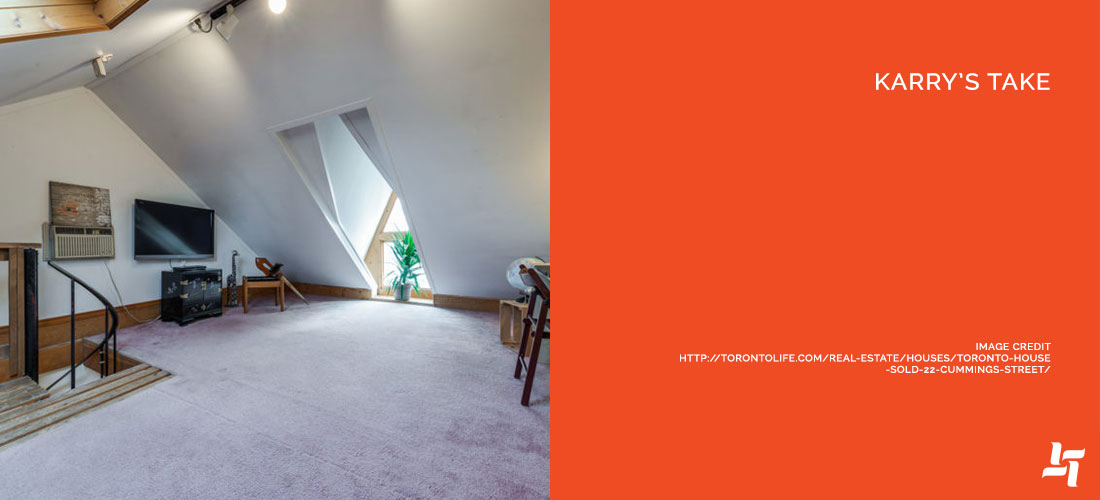 What We'd Change
1. Staircase runner – Runners aren't the kind of 'character' that is still trendy these days. We'd remove the staircase runner and leave the bare stairs. Another possible touch might be to paint the stair treads a darker colour to add some contrast.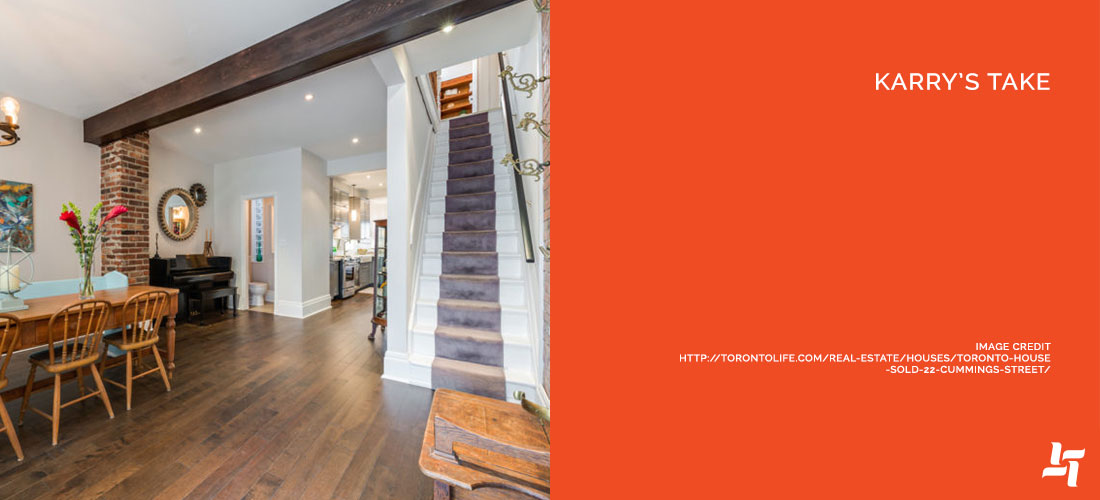 2. Staircase railings – While we're working on the staircase, we'd replace the railings too. They're still in a very traditional style that doesn't complement the older or the more modern elements. We'd install a modern railing, potentially glass, upstairs to tie in the vintage and contemporary features.
3. Main bathroom sink/vanity – The main bathroom is gorgeous and spacious, but the counter space is lacking. The current layout makes things a little difficult. Ideally, we'd replace the sink with something that has actual countertops and remove the bidet for a storage unit.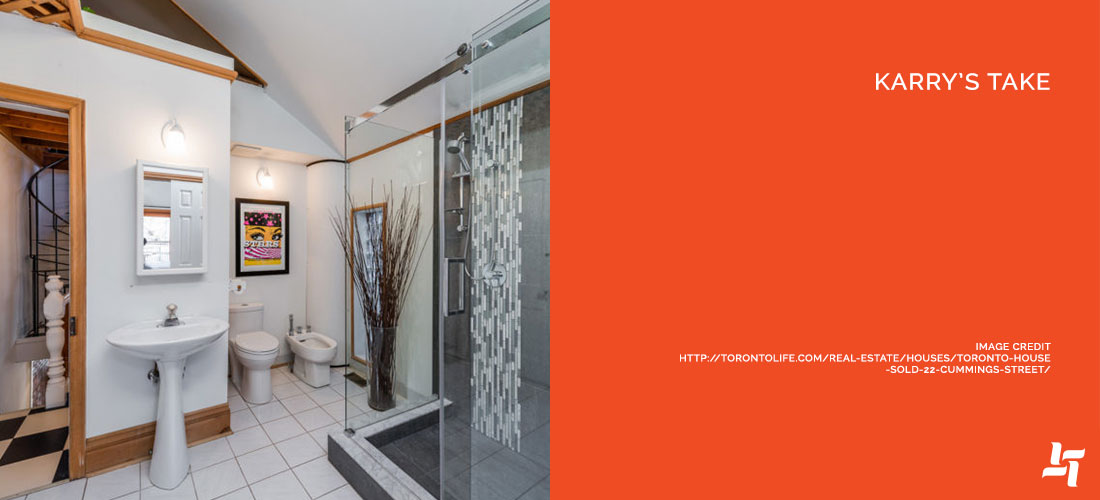 4. Living room storage – That living room is absolutely begging for a wall-to-wall built-in. The main floor is wide enough that a built-in wouldn't make things cramped. Both walls are long and straight the whole way down, making them perfect for a custom-built wall unit.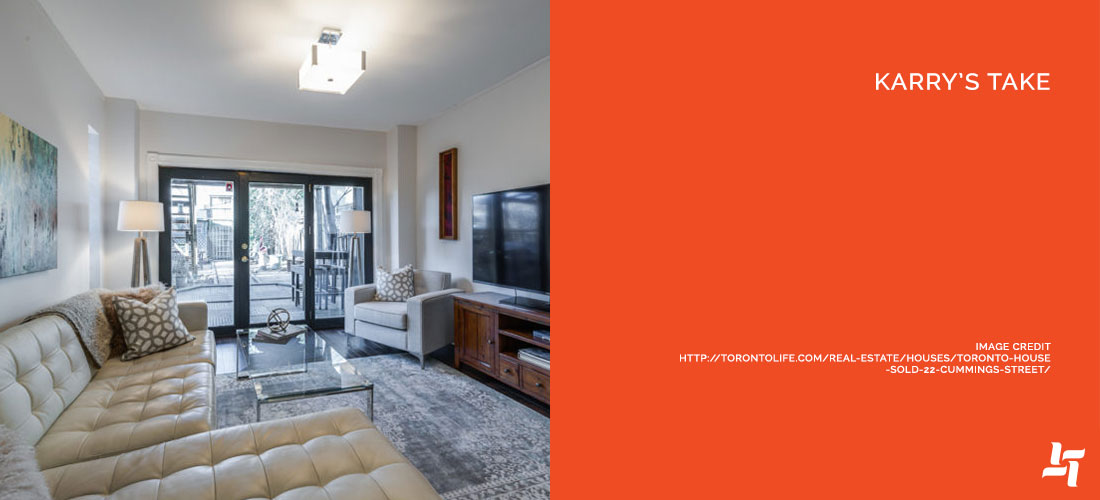 5. Entrance to master – The entrance to the master bedroom is through the main bathroom – not so great with company over. If the budget allowed, we'd rejig the layout to create a separate entrance into the master bedroom.
6. Renovate loft – That loft is a whole extra floor of space that deserves attention. We'd finish the room, with new floors and paint. It could be reworked into a kids play area, an extra entertainment space or an extra bedroom.
The Bottom Line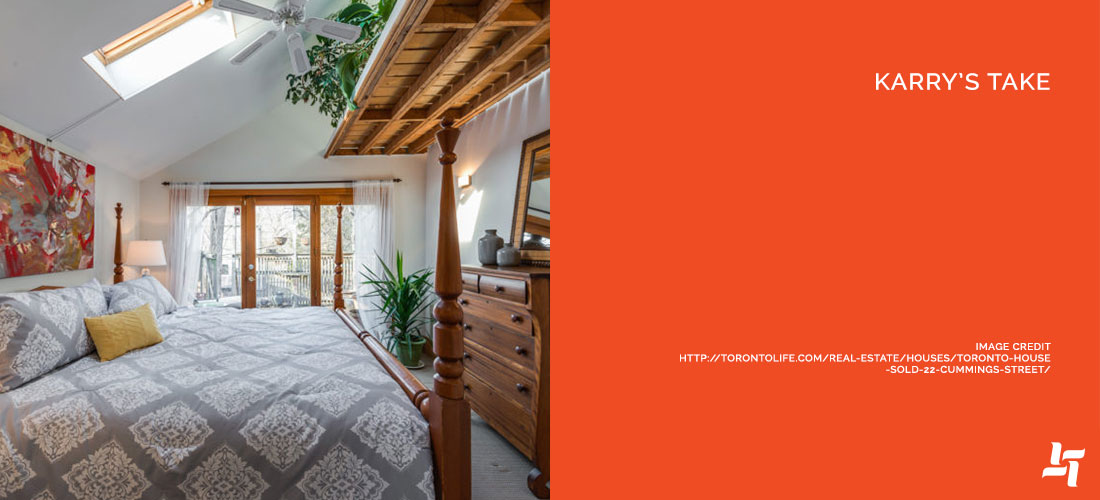 We use the word 'potential' a lot; it's always there if you look for it. This one has it coming out of every floor board though. The main floor is already a masterpiece; a quick cosmetic touch-up to the bonus spaces could increase the overall home value dramatically. All it would take is a few updates to the other floors and this whole home becomes literally perfect.