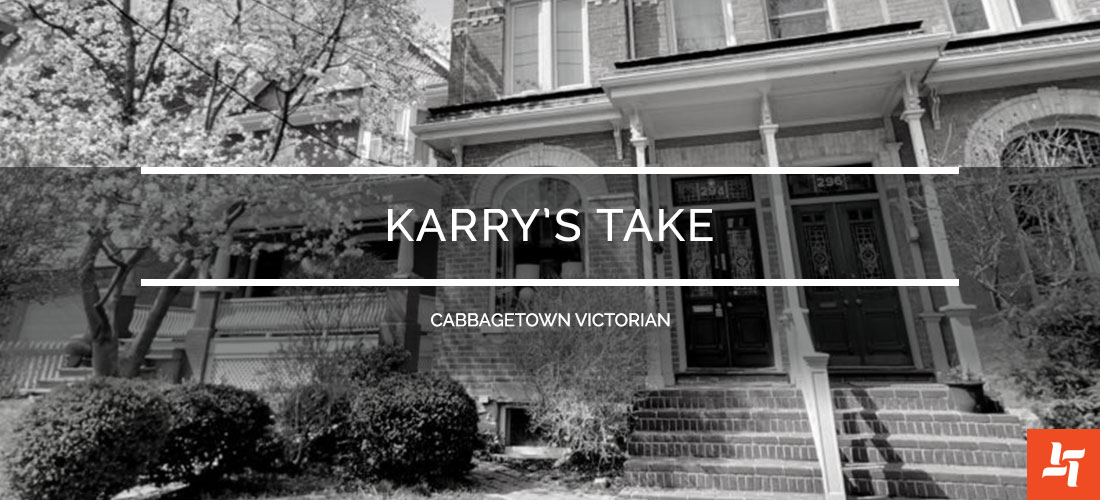 Karry's Take: Cabbagetown Victorian
Give us a call so you can modernize your vintage home, while staying true to its original character.
Get Started
The Property
This Victorian charmer in Toronto's Cabbagetown is filled to the brim with artsy character. It's those unique design features that priced this property at $1.7 million. The true beauty of this home is original artistic features and the bursting potential for modern updates.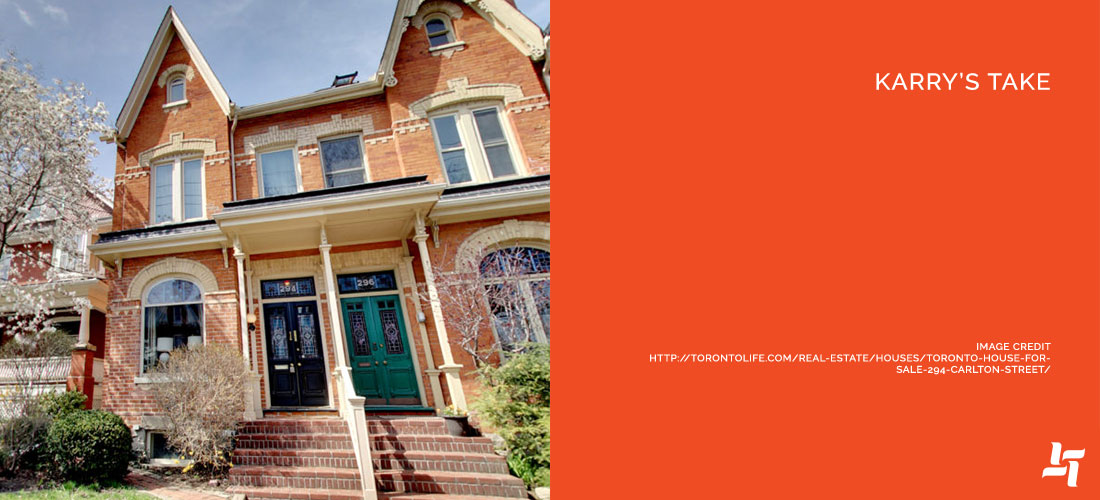 What We Love
Stained glass windows – The windows are one of the most charming aspects of this home. Found on the front door and in various windows on every floor, this is a vintage element to keep.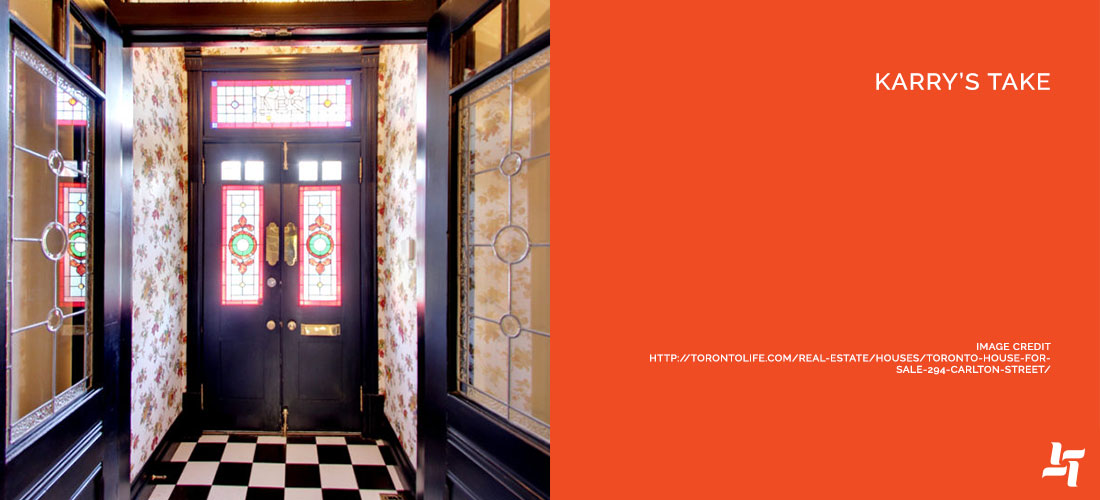 Living room fireplace – Genuine fireplaces are rare finds in new builds, which is why they're that much more special in heritage homes. The fireplace in this living room is a gorgeous and cozy feature.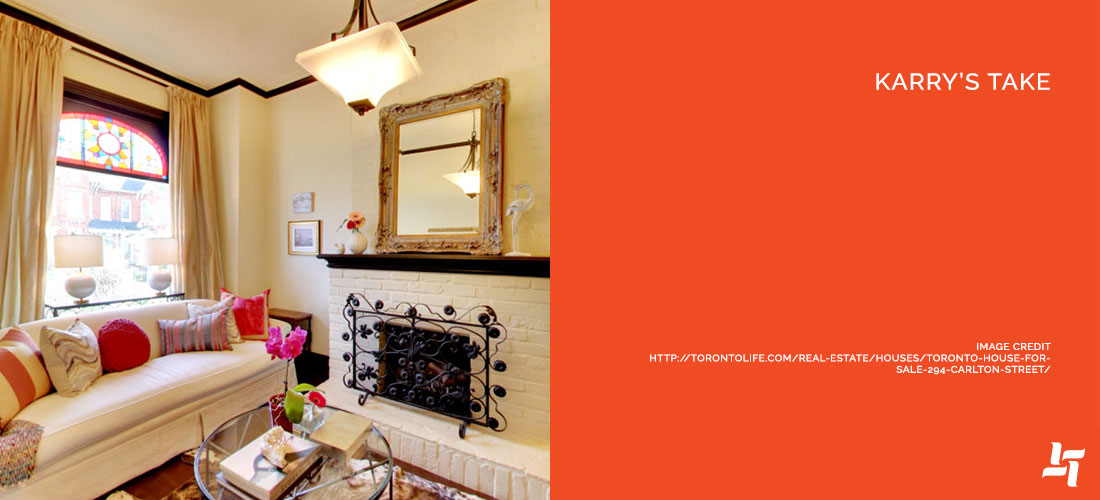 Kitchen floor tiles – Décor trends follow very similar guidelines, so it's nice to see something creative and different here. We love the black and white tile flooring in the kitchen and the French bistro look it inspires.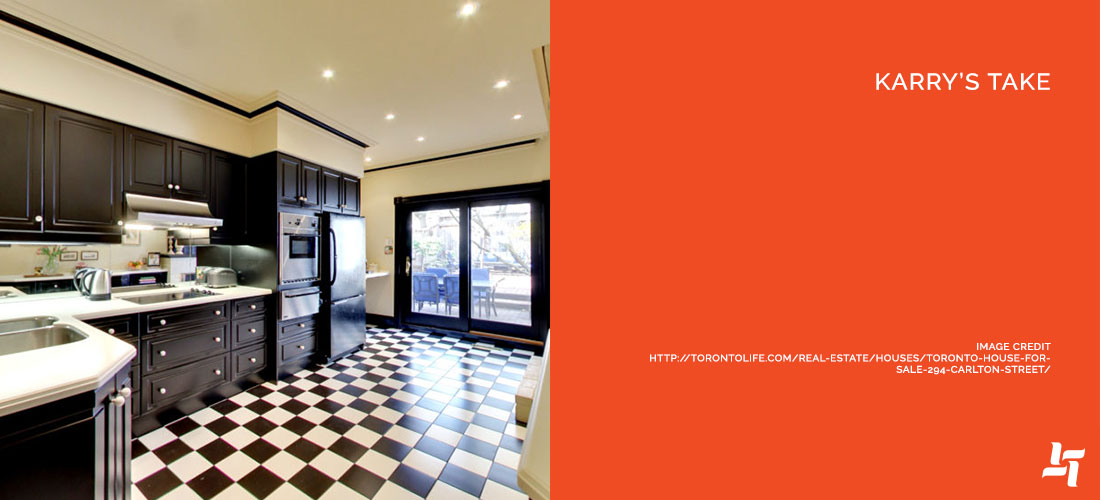 Crown moulding and trim – The crown moulding in this house is original, a beautiful vintage element that's hard to find. We love that it runs through the whole house and adds warmth to each room.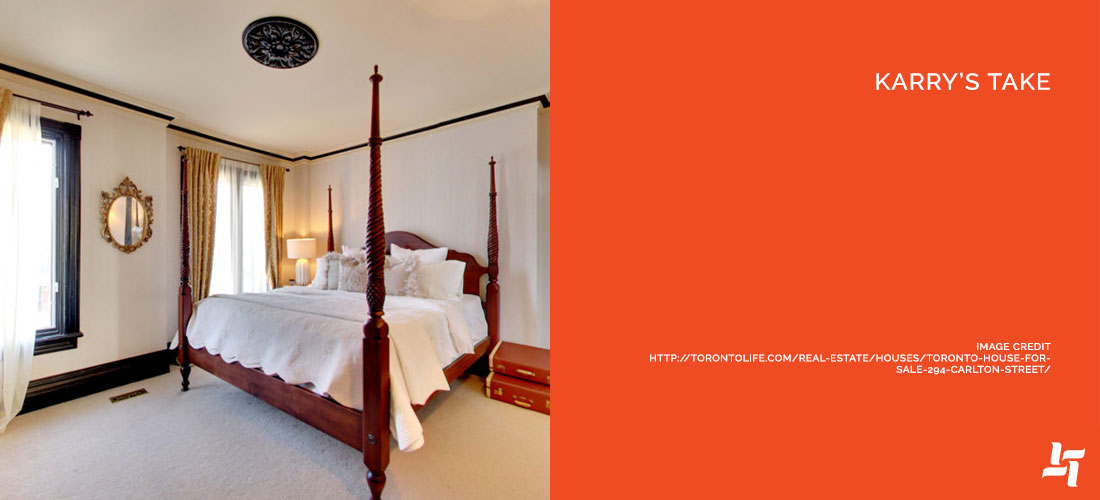 Basement bedroom – Finished basements are a huge upsell and this one is no different. It includes an extra bedroom and its own fireplace.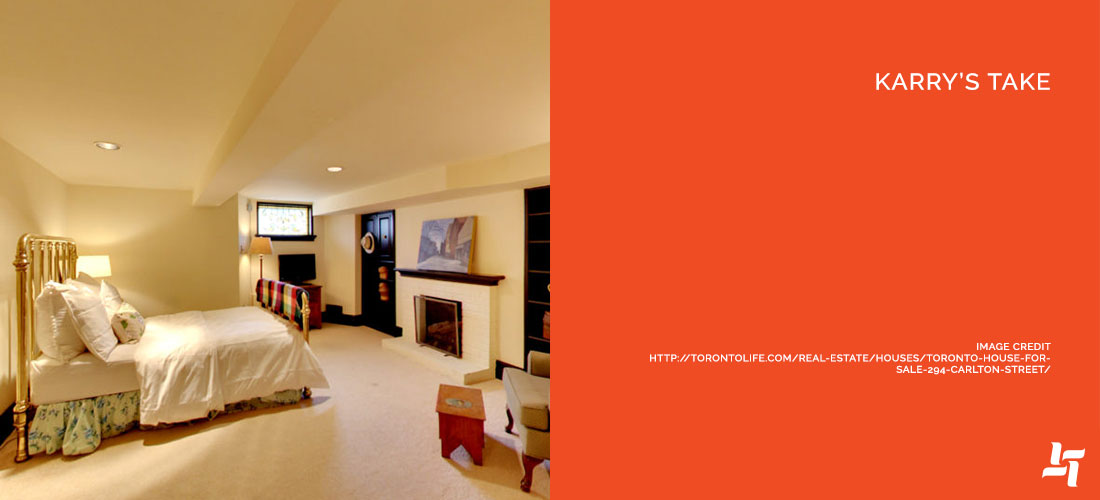 What We'd Change
Paint crown moulding – While we love the crown moulding throughout, the dark paint is a little too We'd paint it a more traditional white to enlarge the space and modernize the look.
Kitchen pass through – Pass throughs are a clever way to get an open concept feel without getting heavy construction and engineering involved. This pass through does a good job opening the kitchen to the dining room, but we'd make a proper square instead of the arched top seen here.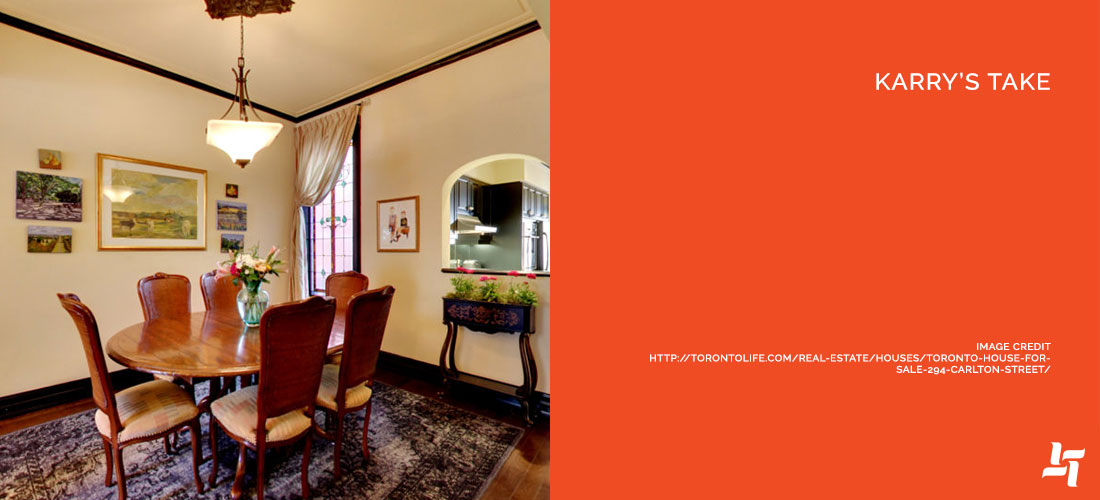 Kitchen countertops – We like the colour and layout of the current countertops but the edging is dated. We'd replace the counters with a traditional flat edge and possibly some butcher block to play with the Bistro style.
Bedroom carpeting – While carpeting is affordable and cozy, nothing is as prized as hardwood floors. We'd put hardwood in the bedrooms, to complete the vintage look.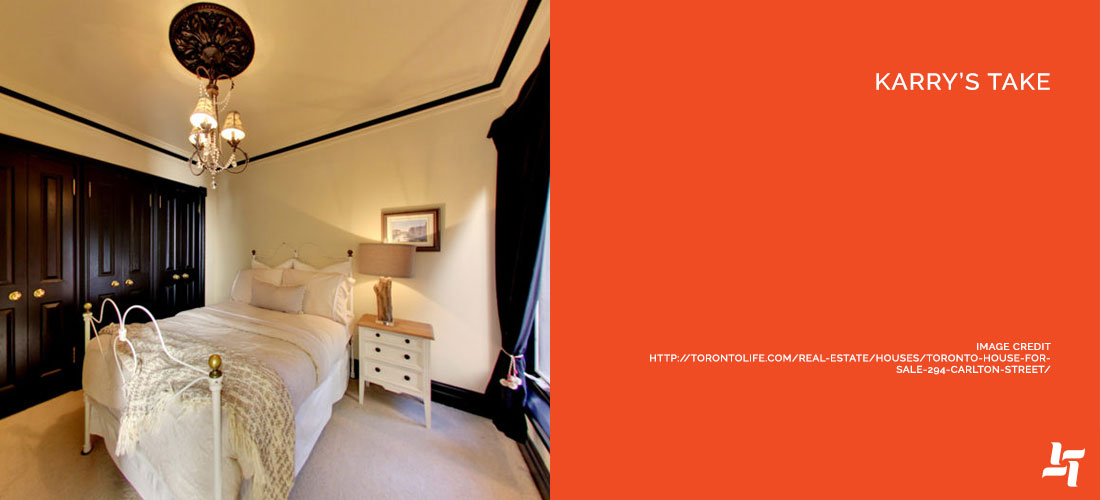 Second-floor bathroom – The second-floor bedroom is interesting to say the least, but most buyers probably won't see it as a bonus. We'd close the opening to the kitchen below (even if it means not using the kitchen fireplace) and add pocket doors.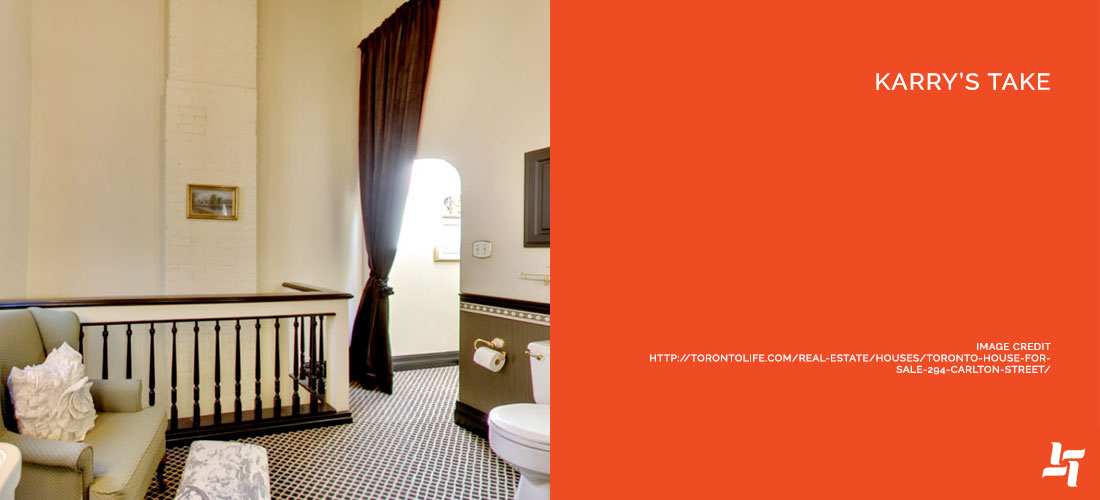 The Bottom Line
There is so much that can be done with this home but we wouldn't want to tamper with the creative character. With a vintage place like this, it's about finding the sweet spot between modernizing, while still cherishing the original elements.
Wondering what to do with your own vintage home? We've got plenty of ideas. Call us for a free consultation.