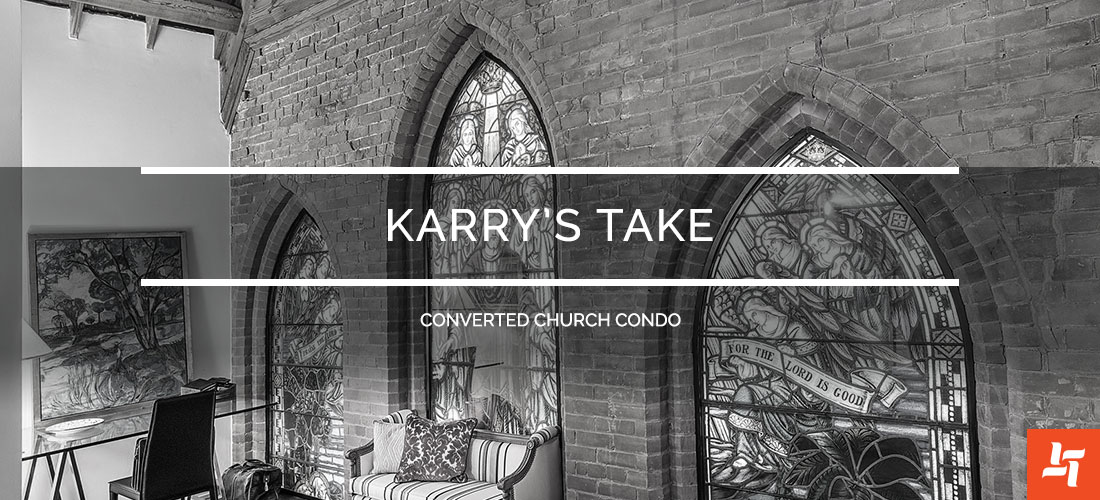 Karry's Take – Converted Church Condo
See how you can add a modern touch to your traditional architecture by calling for a consultation.
Get Started
Drop everything you're doing and look at this renovation. This condo converted from an old church is literally jaw-dropping.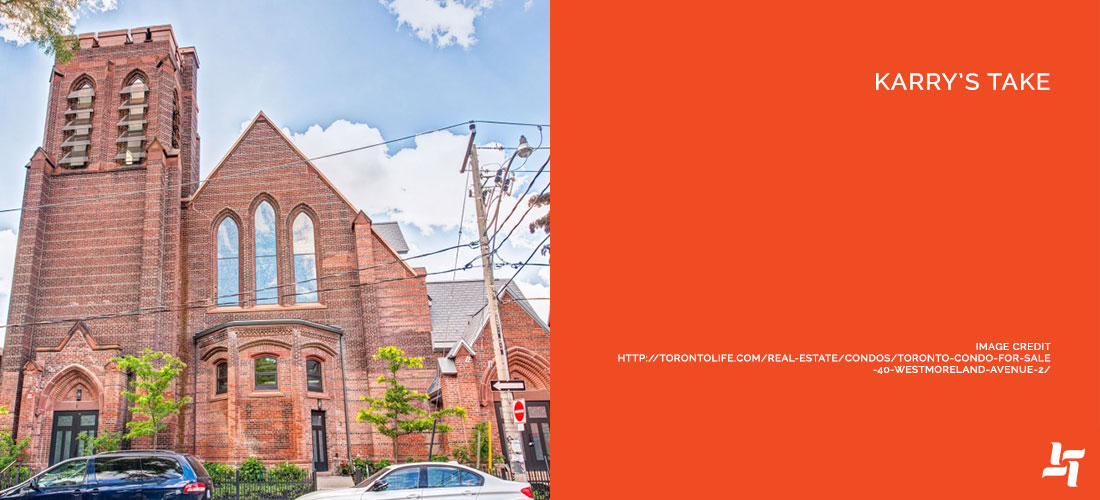 The Space
Tallying in at $1.5 million, this condo converted church condo really fits the price tag. Located near Bloor and Dufferin, in the Wallace-Emerson neighbourhood, the homeowners have managed to spectacularly modernize this building without compromising the original architecture.
What We Love
1. Exposed Brick
Exposed brick is always a favourite. In this case, we love that much of the old church's brick has been left open to the rest of the home.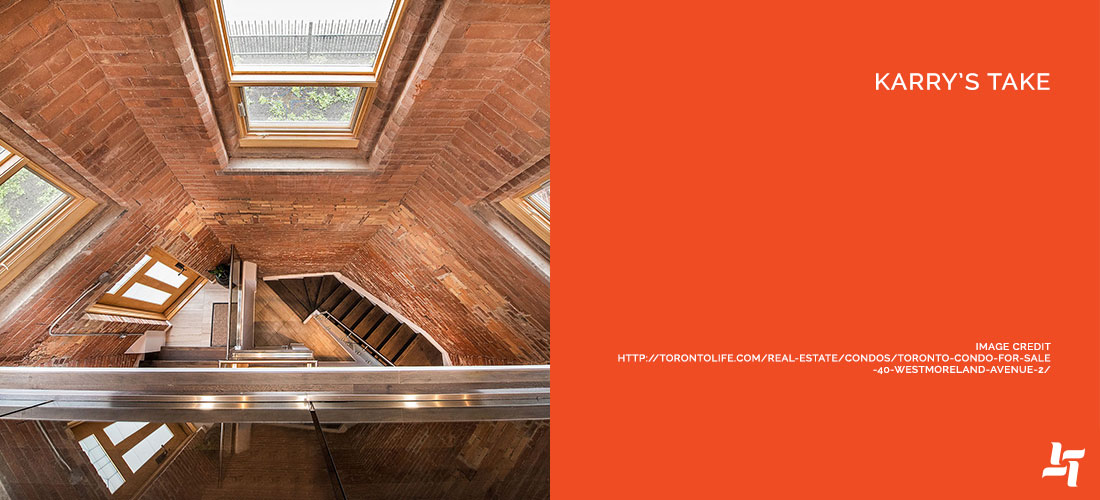 2. Use of Original Architecture
Similarly, the exposed brick and original architecture are not only shown off here, but are seamlessly joined into the modern updates too. An alcove spanning two floors (with a glass railing too!) allows the original façade to shine as a piece of art.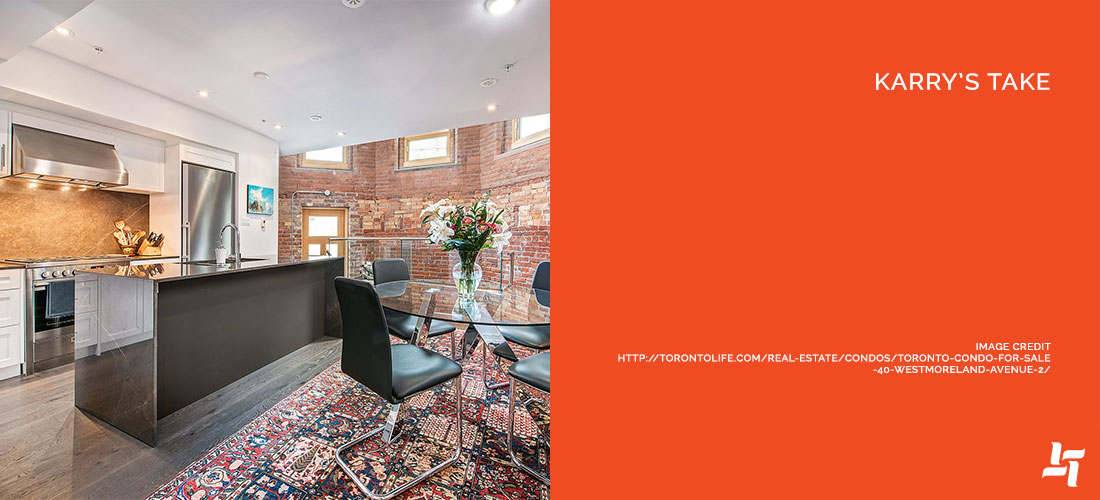 3. Stained Glass Windows
Speaking of art: keeping the original stained glass windows was an absolutely gorgeous idea. They stay true to the original feel, but with black trim, still manage to work with the modern touches.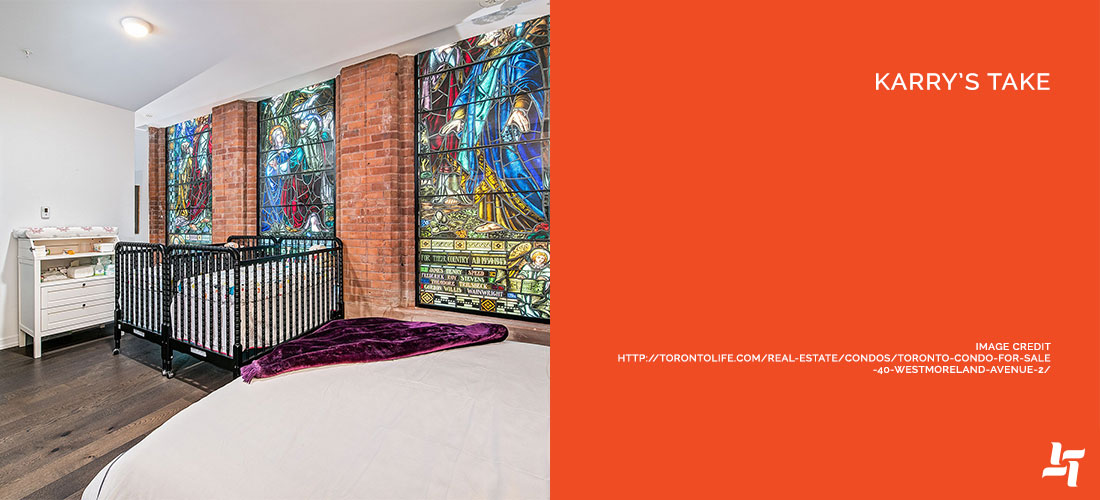 4. Ceilings
These ceilings are large, stunning statement pieces. We love the height, wood beams and natural stain finish.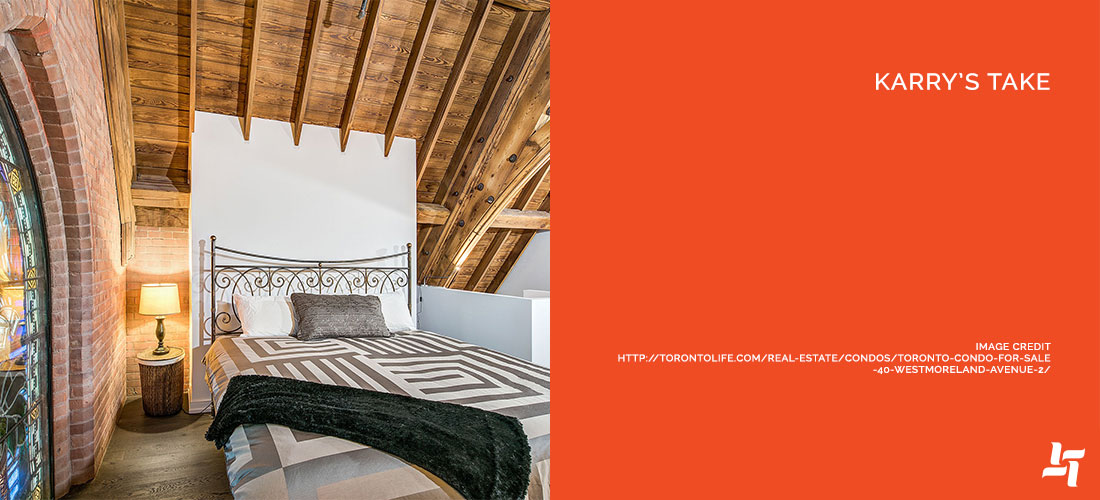 5. Bathroom Showers
Luxury to the max. Both of the condo's glass shower's (especially in the master ensuite) are huge, custom designs with gorgeous tile work.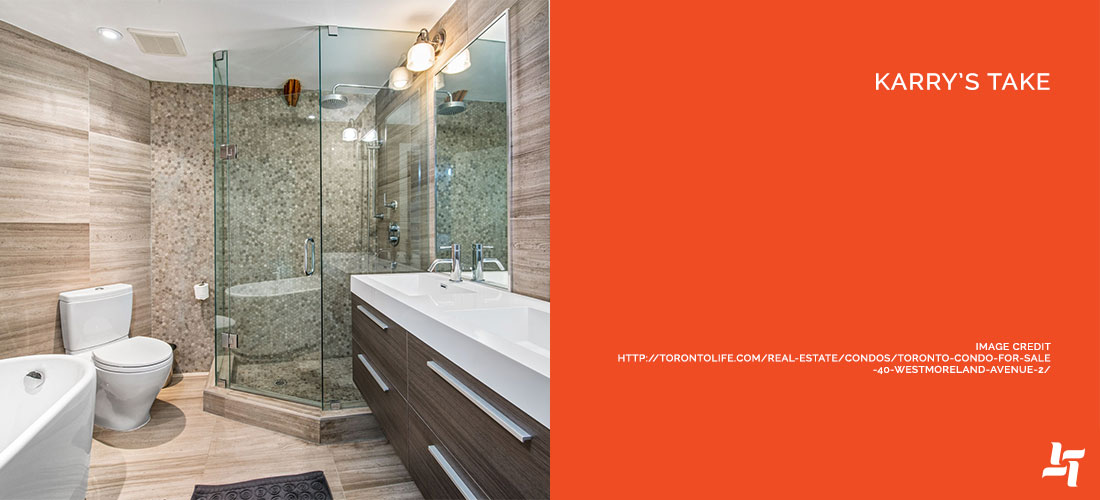 What We'd Change
1. Bathroom Designs
As much as we love the bathrooms, we'd have gone for a design that reflected the rest of the space a little more. A large countertop made of a single wood beam or an exposed brick feature wall would have tied things together nicely.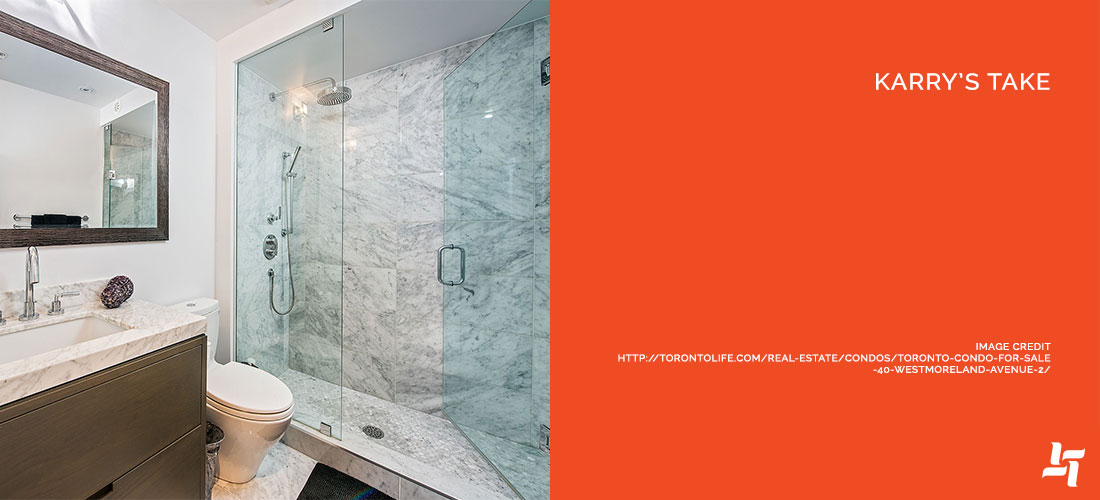 2. Paint Window Trim
The window frames and trim on the exposed brick part of the condo are left with a natural wood finish. To tie them in with the modern elements and stained glass windows, we'd paint them black. They would stand out beautifully against the brick.
3. Kitchen Backsplash
The kitchen backsplash seems a touch out of place next to the more modern styles. We'd replace it with either a material resembling the island countertop or with a brighter, neutral tone.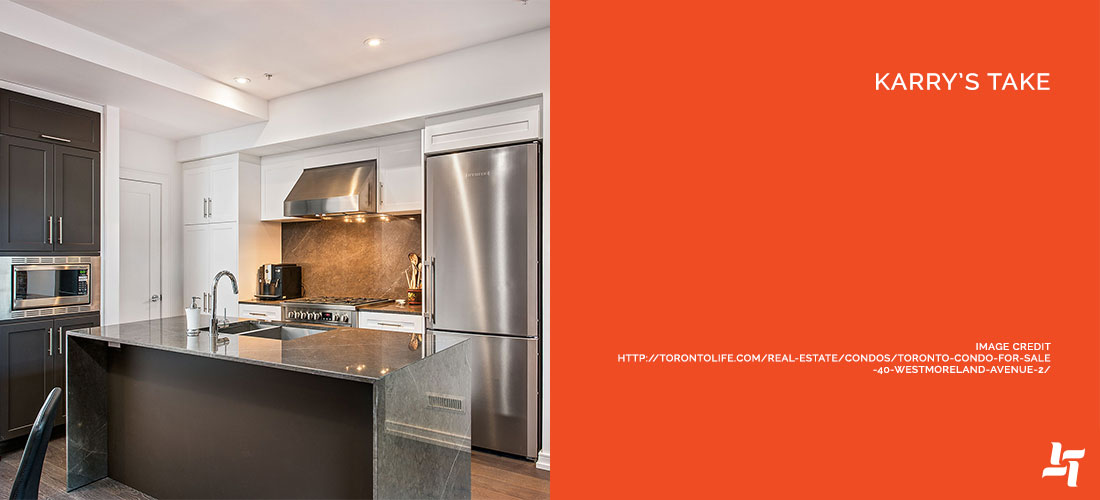 4. Outdoor Space
Outdoor space is the only element that seems to be missing from this incredible home, which isn't surprising given that it was originally a church. If at all possible, we'd find a way to add a small backyard space or private balcony to open it up to the outdoors.
5. Elevator
The stairs are gorgeous, but diminishes the accessibility of the condo. We'd install a small elevator for easier access to the upper floors.
The bottom Line
While there are minor elements that could be tweaked, this is one of the best renovations we've ever seen. Above all else, this is a perfect example of bringing together modern tastes to older, traditional architecture. Stunning!