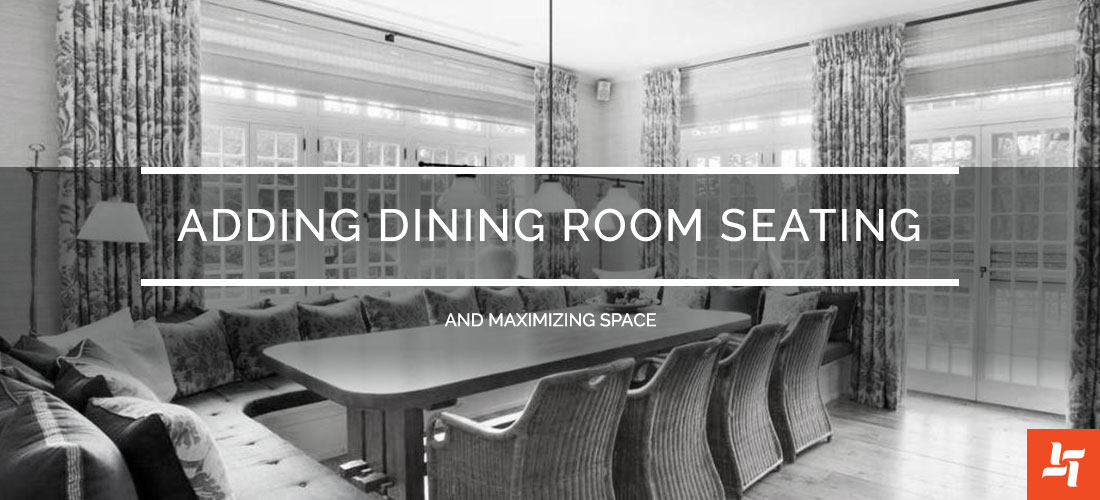 Adding Dining Room Seating and Maximizing Space
How do you solve a problem like minimal dining space? With seating hacks, of course! Read on for dining room space-saving ideas.
Get Started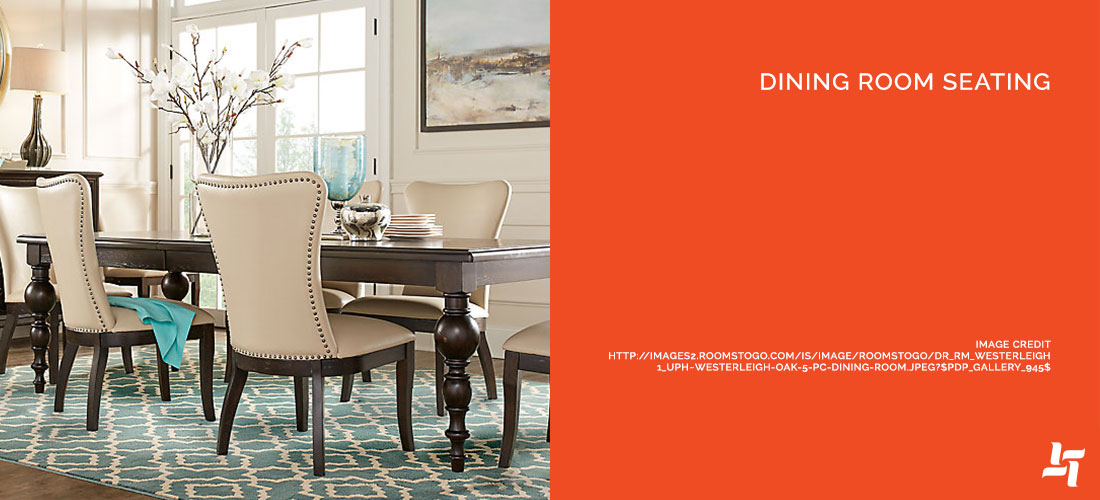 Formal dining rooms, spacious ones at that, are no longer a guaranteed staple these days. Priorities are moving towards things like the kitchen, laundry and bathrooms. You have to create a dining space with what you've got.
If what you've got is small, we've got ways to make it feel huge. Here are tips for maximizing dining room space.
1. Booth and bench seating
It's quaint and it works! Consider working booth or bench seating into your dining area. You aren't limited by the number of chairs that fit around the table and can squeeze in a couple extra guests without hassle.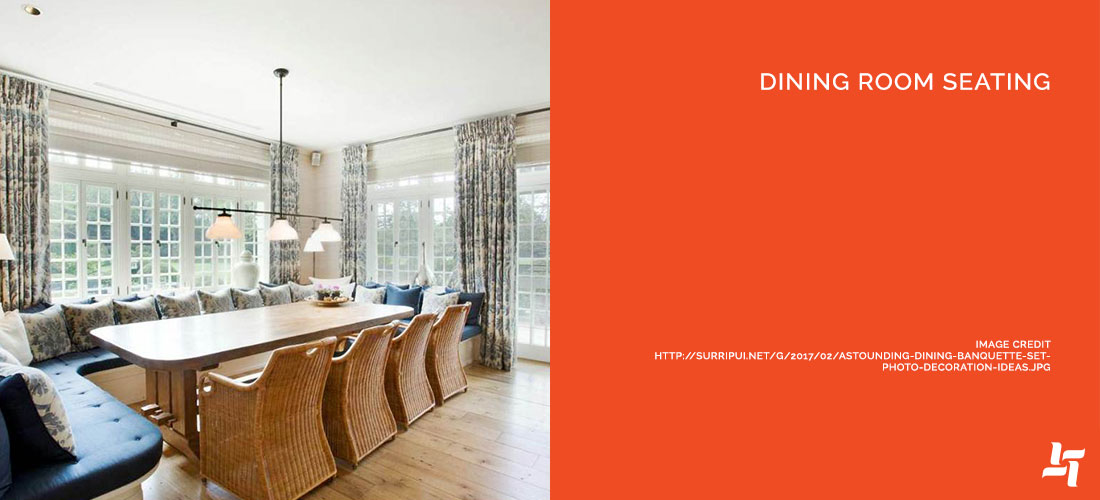 2. Foldable furniture
The big issue is that too much seating can look cluttered, but that's no problem if it can be stored away until needed. Murphy style tables and stackable chairs can save you space when you're not eating. Don't look down on folding chairs either!
3. Multi-purpose furniture
Double up on purpose. Use a coffee table as a bench or a footstool as an extra seat. You'd be surprised how versatile furniture can be.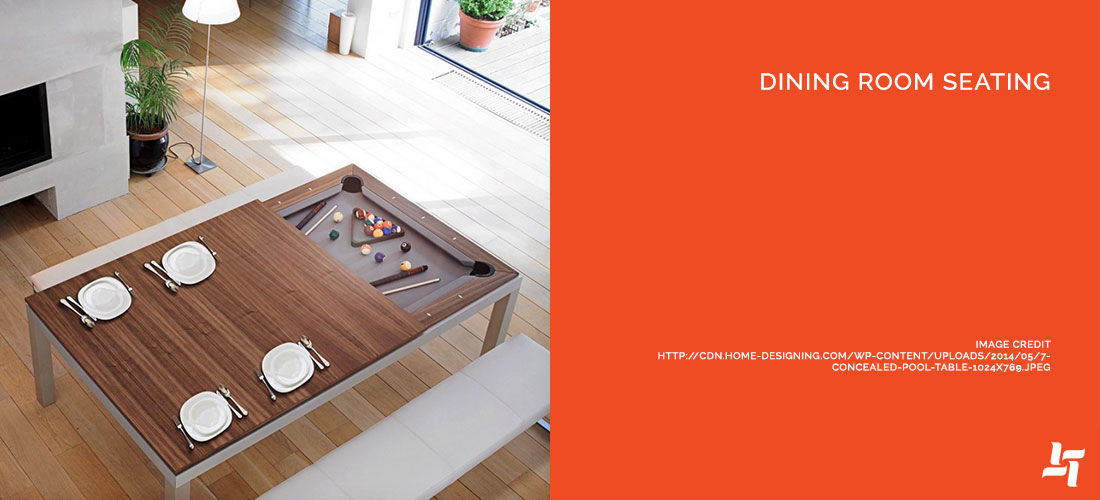 These pieces can be custom made, so there's no limit to what you can do.
4. Ditch cabinets, add shelving
Cabinets might be great for storage, but the framing alone is stealing precious space! Choose open shelving instead; it's in style and you can go right to the ceiling. You can even customize the height for your specific dishes.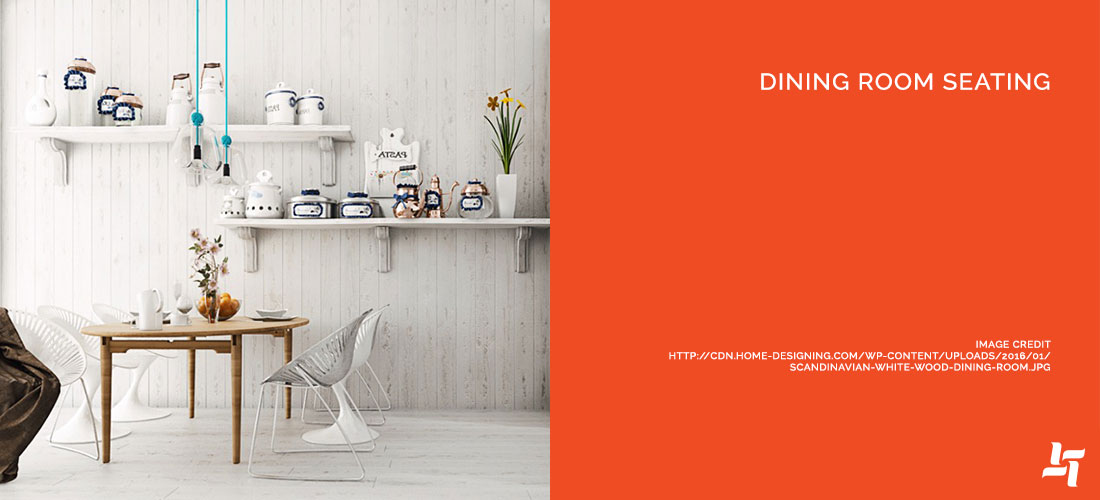 5. Built-ins
If you still want those cabinets, custom made built-ins ensure you use every inch of space wisely.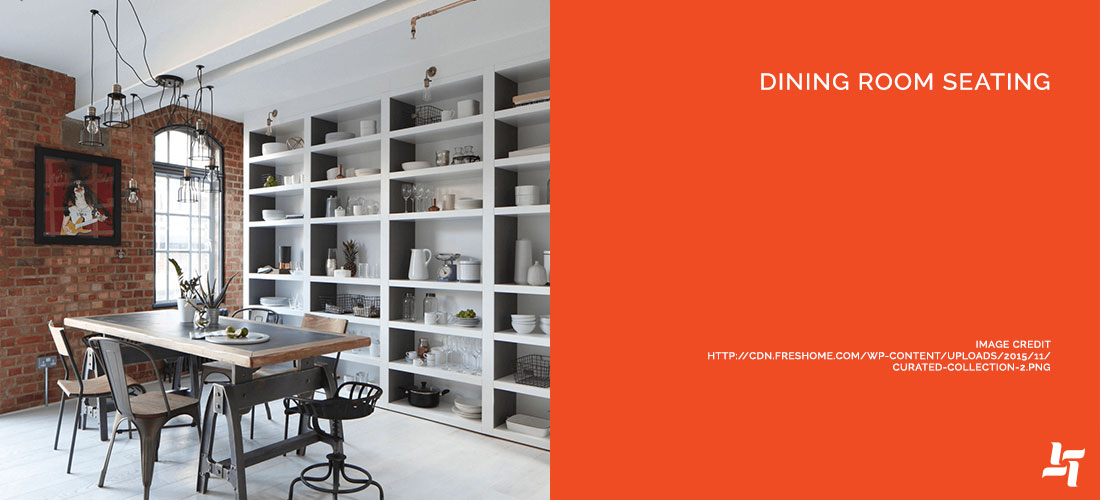 6. Mirrors
The optical illusion of your dreams. Mirrors trick the eye into thinking that the reflection is extra space. Bring in some oversized mirrors and make your space feel twice as big.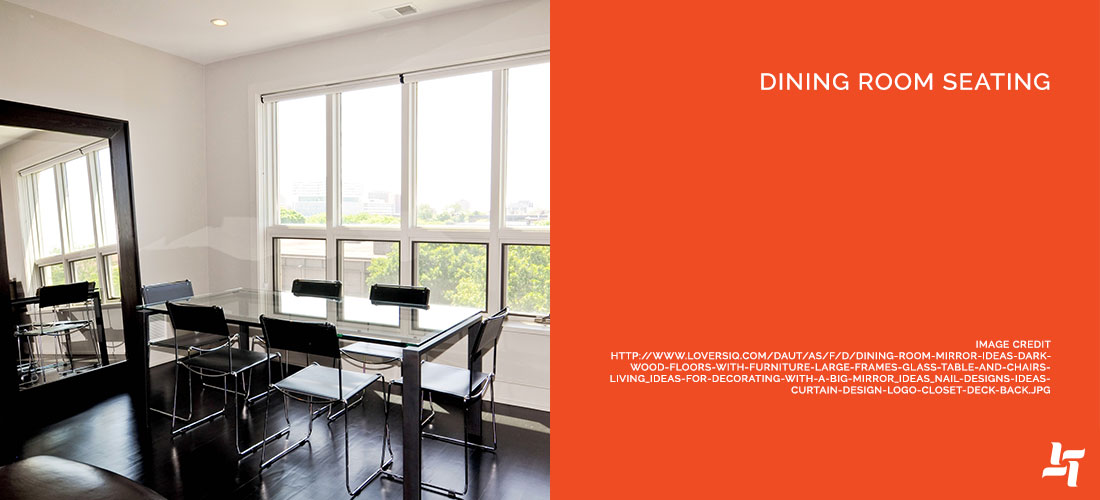 7. Use your windows
A claustrophobic feeling is what we're trying to avoid when considering seating. Your windows are the key to feeling open and spacious. Push a high table against an appropriate window and use that as a bar top like a coffee house!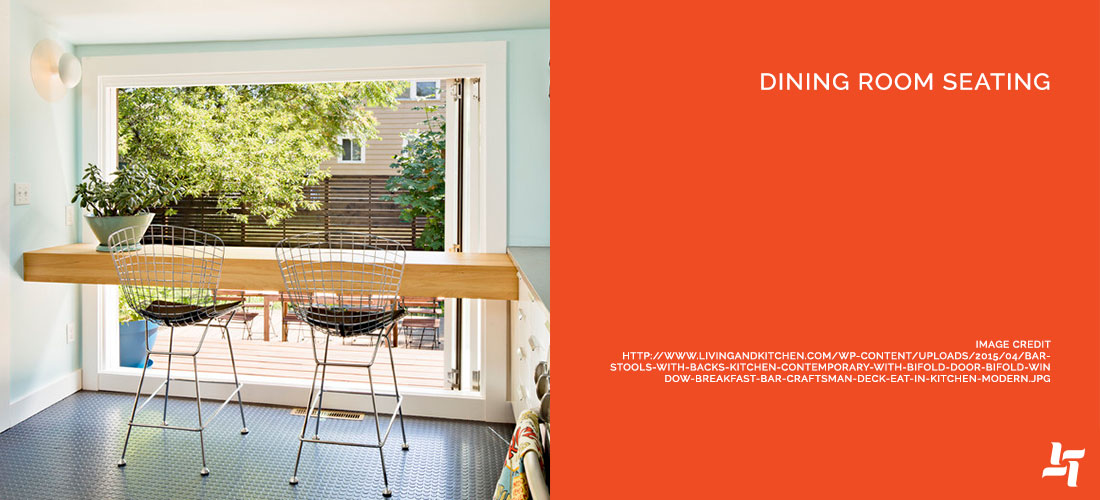 8. Matching, minimal dinnerware
Bright, minimal design is calming to the eye and thus, it makes a space feel spacious. Pure white, modern dinnerware is in vogue, so show that off on your open shelving.
9. Closets
Many a Toronto apartment has used a closet to qualify for that '+1 space'. If you use that idea and convert a closet into a little office space or kitchenette, you free up room to use for dining.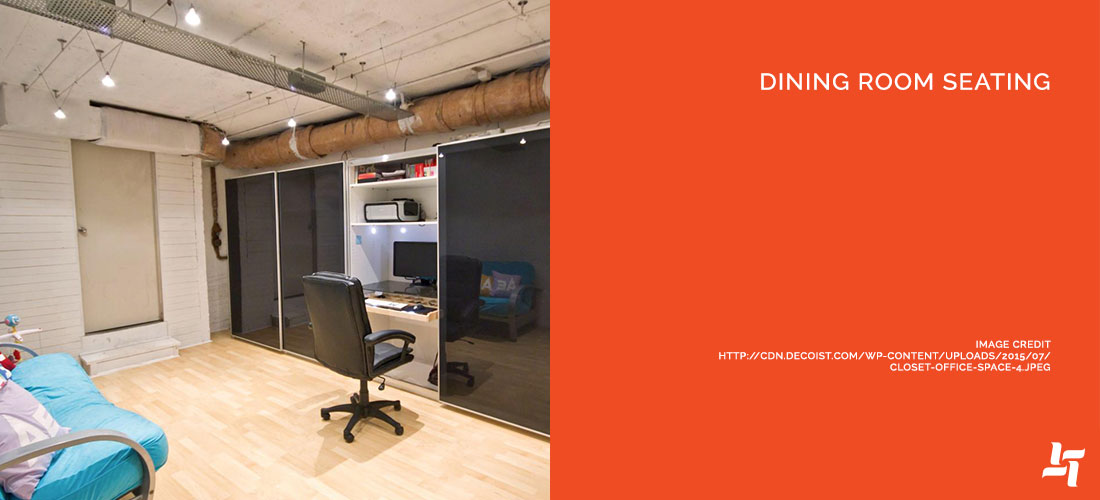 You can even convert a big enough closet into an intimate eating nook.
10. Café and tiny home inspiration
There's inspiration and design hacks all around you. Take note of tiny homes, stock full of space saving tricks, and cafes, made to fit as much seating as possible.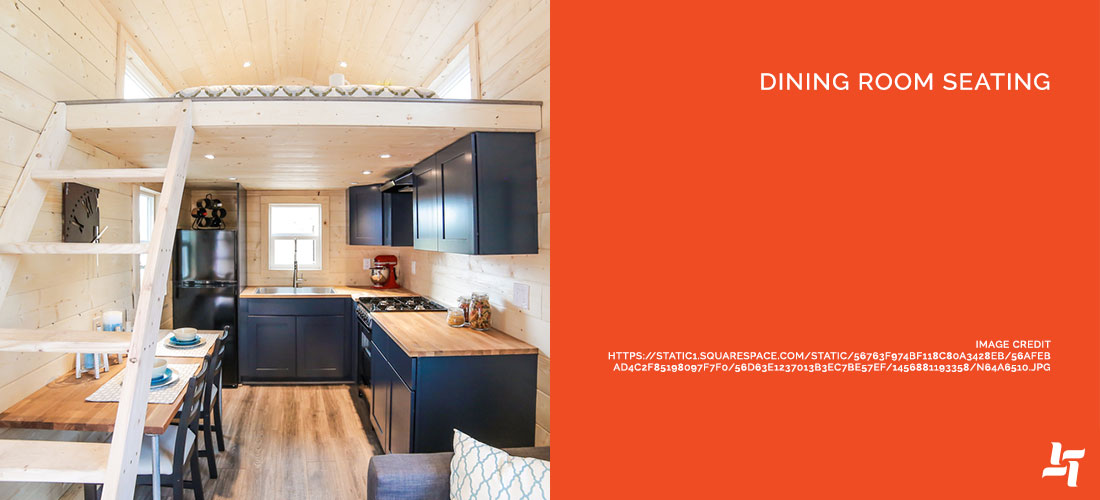 Big or small, you've got options. For awkward, cramped rooms, taking inspiration from the tons of ideas on Pinterest, Houzz, tiny homes and cafes is a dream come true – it's what we like to do!
Ask us for even more ideas on dining room space savers!