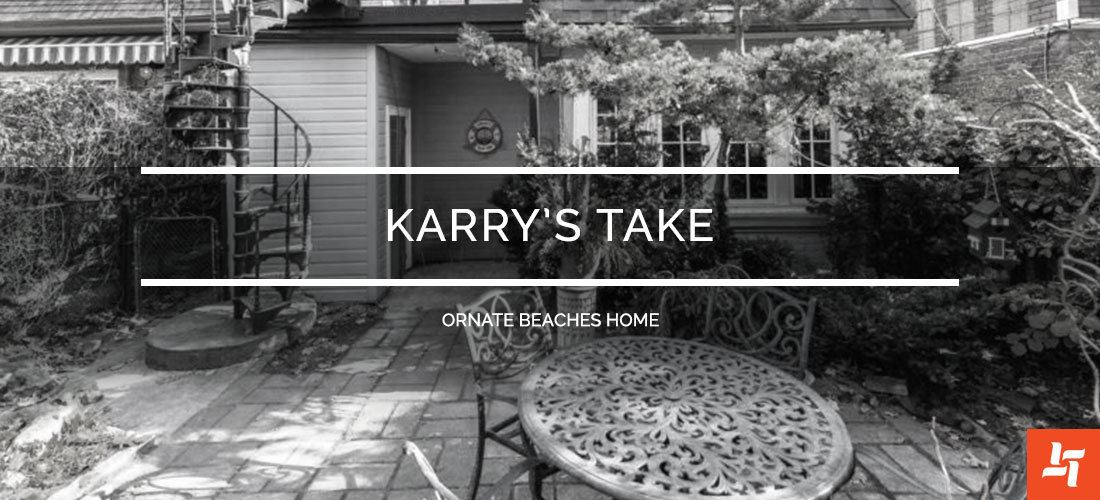 Karry's Take: Ornate Beaches Home
A little paint can solve a lot, but not all. For everything that can't be fixed with a paintbrush, get in touch with us!
Get Started
The Property
Out on the east end of the big city, we're looking at a 5-bedroom, 4-bath beauty in the Beaches. Last listed at $1.7 million, the ornate touches on this property are what sell it.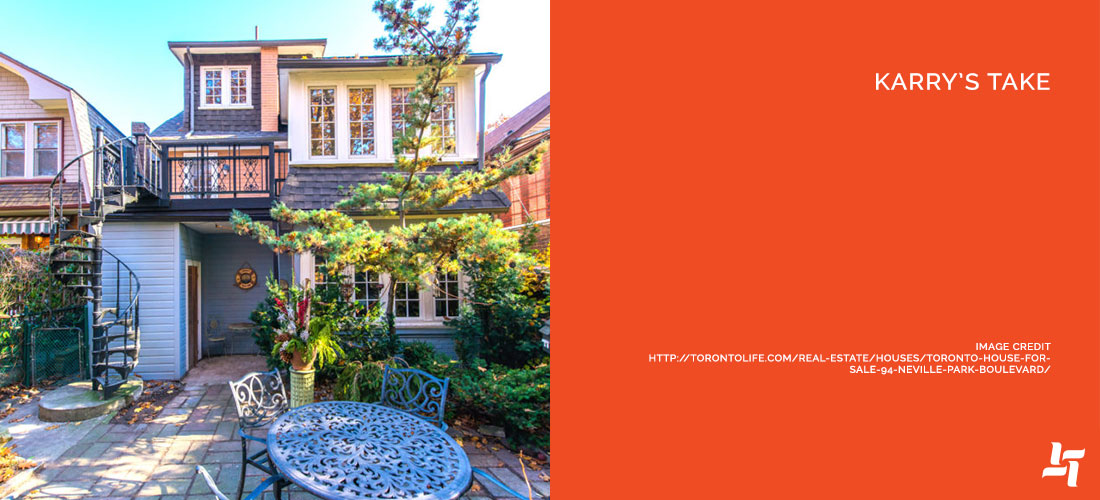 What We Love
1. Backyard Spiral Staircase and Railing – How often do you see something like that staircase used in the exterior? While it might not be for everyone, we are loving this touch of character.
2. Entryway/Staircase – Like any good home, the entry of this one makes a statement. While still a little more traditional (it's not open concept), it still feels big and grand. We love the staircase and immediate views into the living room and kitchen.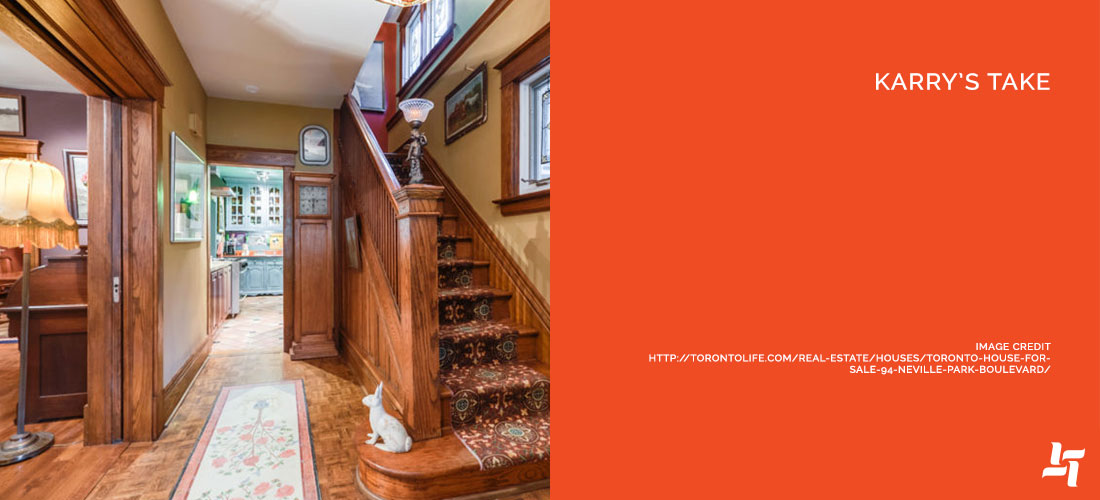 3. Windows and Light – Most people aren't a fan of dark, dingy spaces so the natural light throughout the place is an obviously good thing. We particularly love the stained-glass windows and quantity of windows through.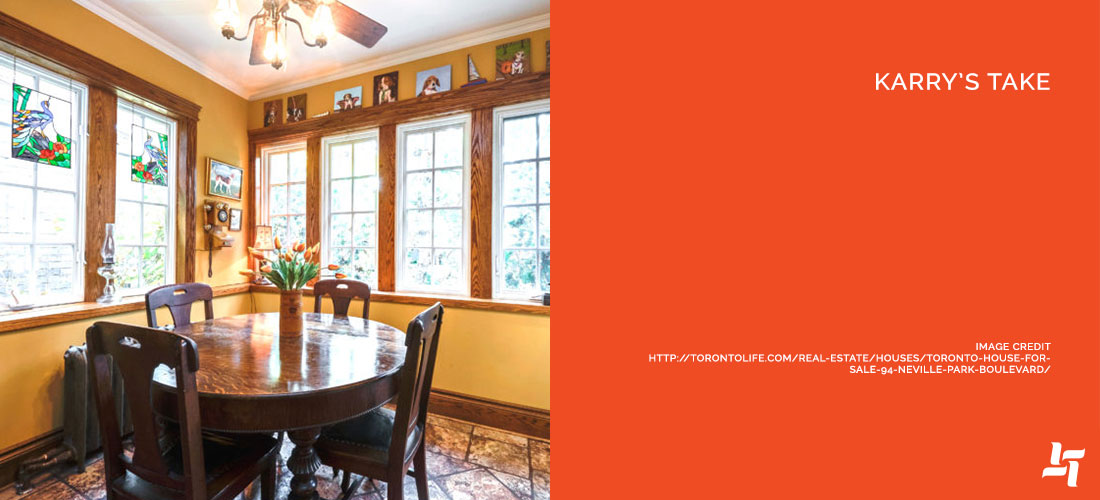 4. Bathroom Tile – Subway tile is classic; it's timeless and versatile. We love that all the bathrooms have a white, subway tile wainscoting. That's an easy sell, since most people can work with that tile and it leaves only half the walls to change out (if the original isn't your taste).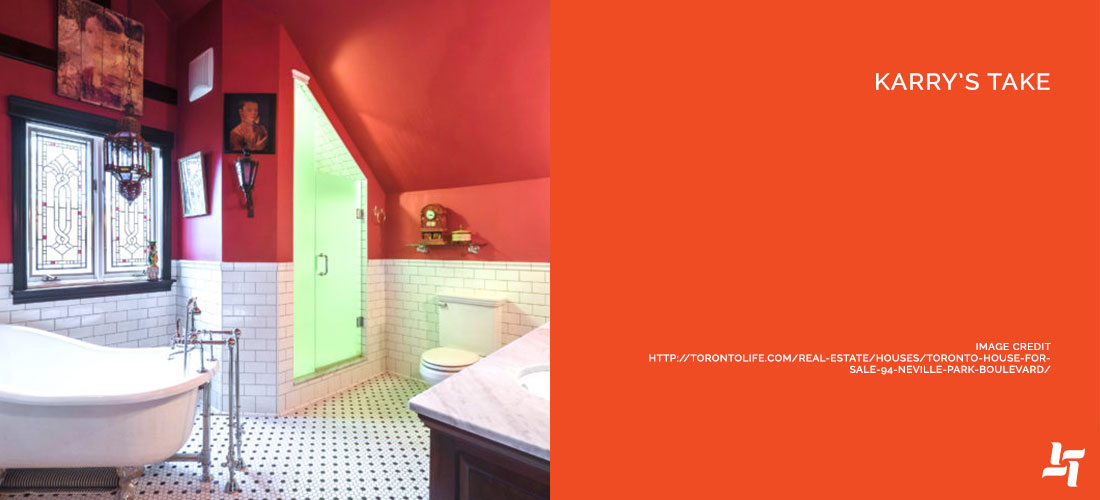 5. Space – The most important feature with this Beaches property is that it feels big. There's plenty of living, entertaining and functioning space; from the bathrooms to the backyard, there's no lack of space.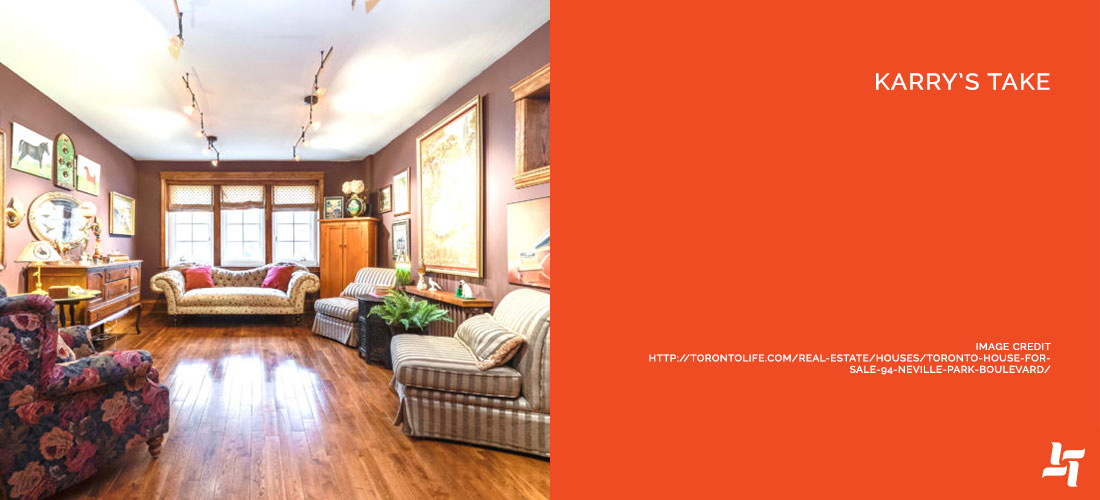 What We'd Change
1. Pain Trim – While the original trim is beautiful, the reality is that it is also dated. For modern tastes or anyone looking to keep the home updated, painting all the trim a crisp white would likely be the first order of business.
2. Update Staircase – As much as we love the staircase, it could use some cosmetic touches. We'd remove the stair runner (or at least replace it with a solid colour material) and give the whole thing a paint job. Even if it's just painting the railing and bannister a crisp white could make a huge difference.
3. Replace Parquet Floor – Parquet floors have become universal for 'yuck'. They have affordability on their side, but lack investment return; most potential buyers will turn right around if they're not ready for renovations right after moving in. If solid hardwood isn't in the budget, laminate floors are another option too.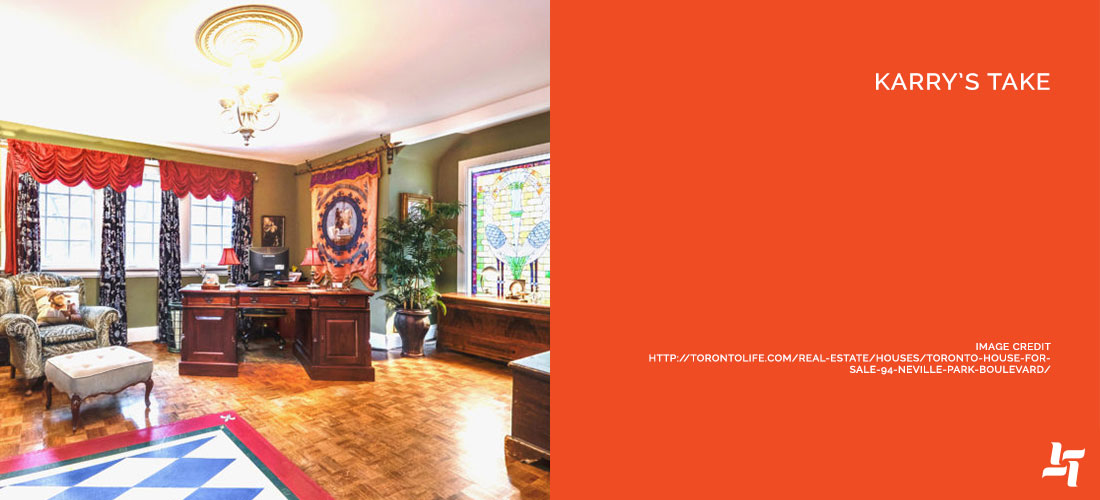 4. Massive Paint/Wallpaper Overhaul – The bathrooms: for resale potential alone, we'd remove all the wallpaper and paint over the bolder colours. Instead, we'd use a neutral grey or subtle blue to complement the subway tile, bringing the bathrooms into contemporary fashion. Same goes for the master bedroom.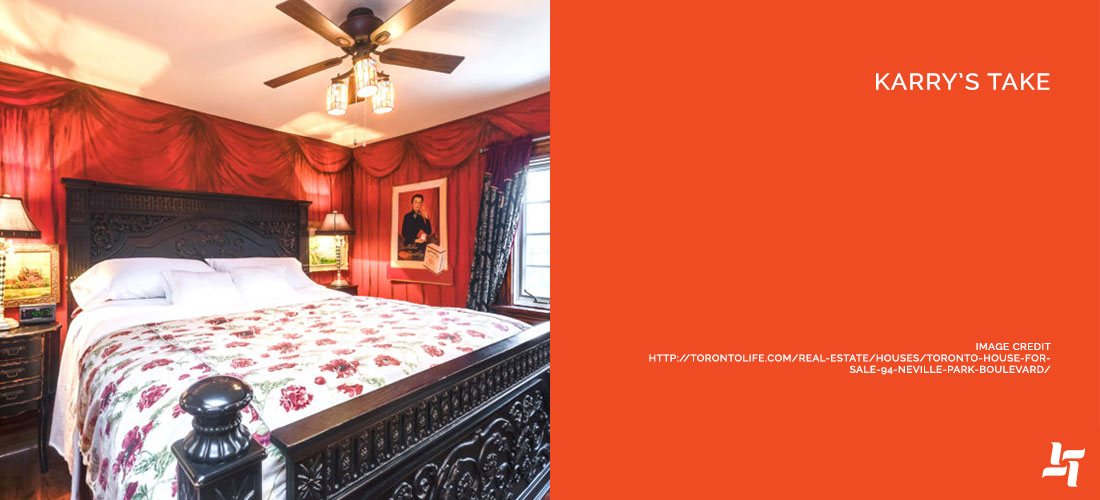 5. Consistent Kitchen – The kitchen in this house is very neat, we'll give it that, but there's too much going on. With different colour and style cabinets, stained-glass windows, warm tile floors and stainless steel appliances, there's just too many different styles at once. The kitchen would be a full makeover, bringing in one interior design style throughout. Depending on the view, we'd consider replacing the stained-glass windows above the extra counter with a single-panel window for more light and feeling of space.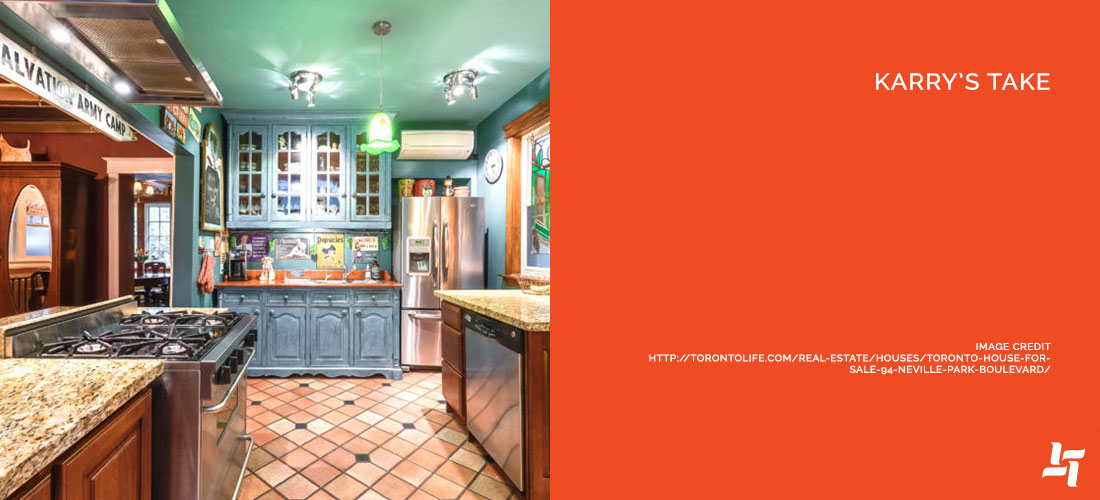 The Bottom Line
This property has a lot of potential for return. A serious, head to toe paint job and new floors could modernize this place overnight without compromising its traditional character. This one is worth the effort.