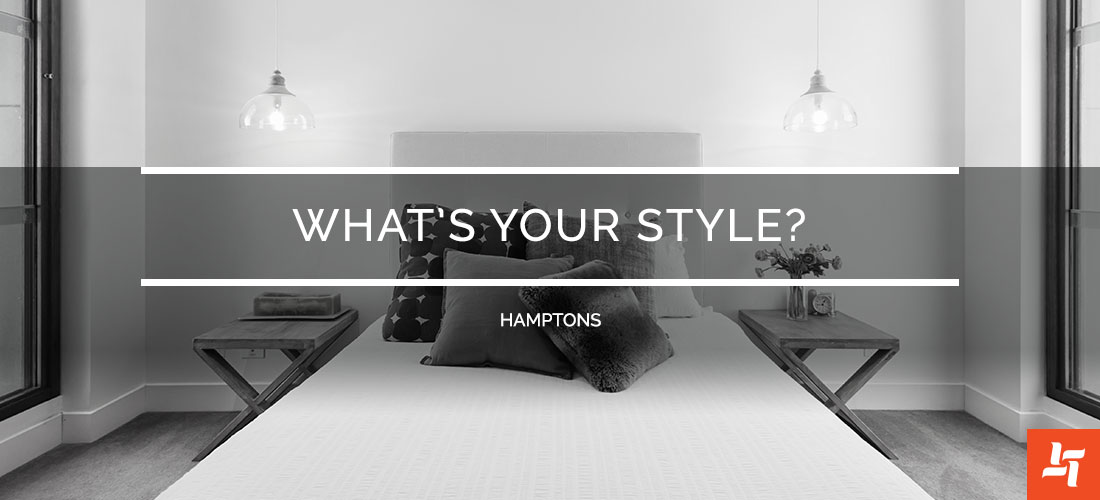 What's Your Style? Hamptons
Do you have an open concept home that would be perfect for the Hamptons style? Fill out our contact form for a free consultation.
Get Started
Overview
The Hampton's style could be considered a coastal or beachy variation of contemporary. Inspired by the grand homes in the Hamptons, New York, this style carries the bright, open feel of contemporary style. However, it is flexible in regards to bringing in some beach home feel.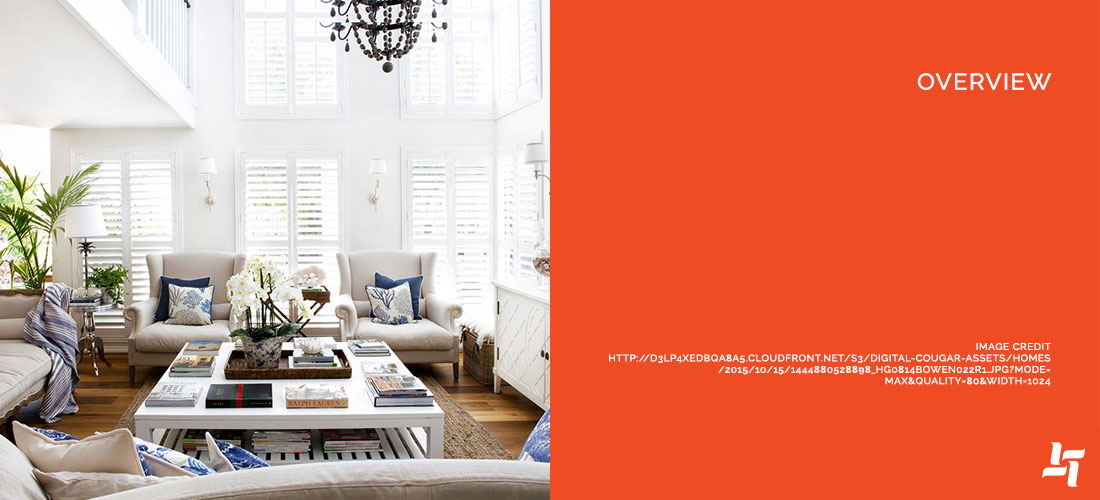 Layout
Like contemporary, this style favours openness, open concept and spaciousness. The bigger the better. It can still be done with a smaller room or home, but open is best.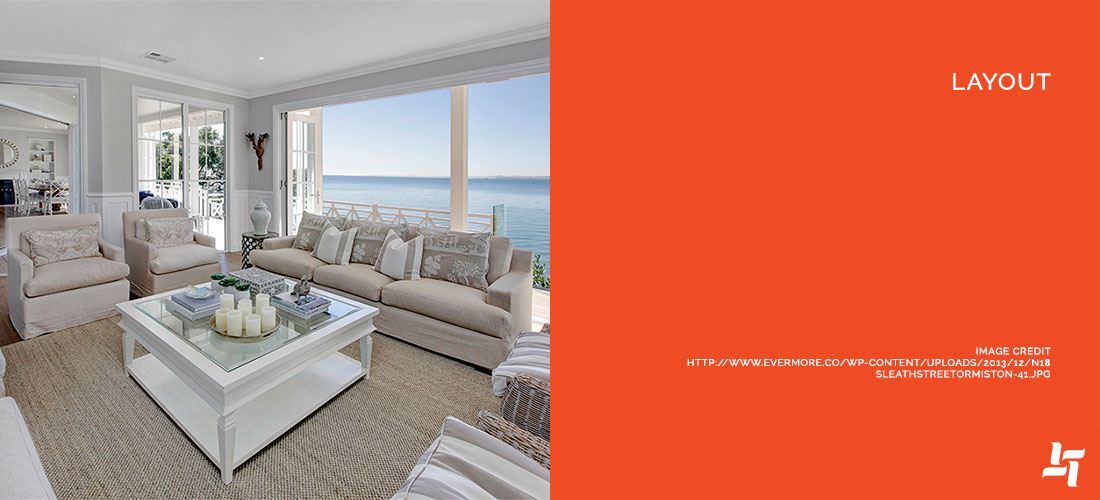 Materials
Marble, beadboard, stainless steel – the trick is to go light. Oversized, comfortable couches and chairs are popular, but fabrics are always more on the textured side. Consider linen or synthetics, as opposed to silk or leather.
Jute and sisal rugs are very popular right now too, as they resemble wicker materials (which are also a staple of Hamptons style). In this same vein, natural looking wood is a great accent feature for this style.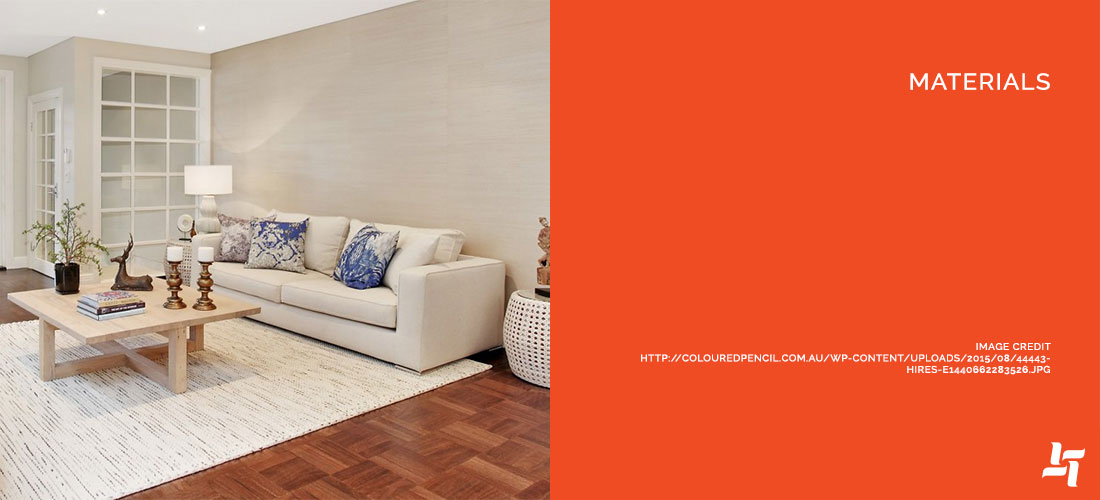 Surfaces
Surfaces should find a balance between subtle texture, without seeming rough. This can be done with several of the materials mentioned previous: beadboard walls, jute rugs, linen furniture and marble counters.
Hardware, appliances and countertops allow for a little more leeway in terms of texture. Stainless steel appliances, granite countertops and cupboard handles can all be glossy smooth, if you prefer. Just keep in mind, as opulent as this look is, it's meant to still have a quaint cottage element. A little rustic isn't bad.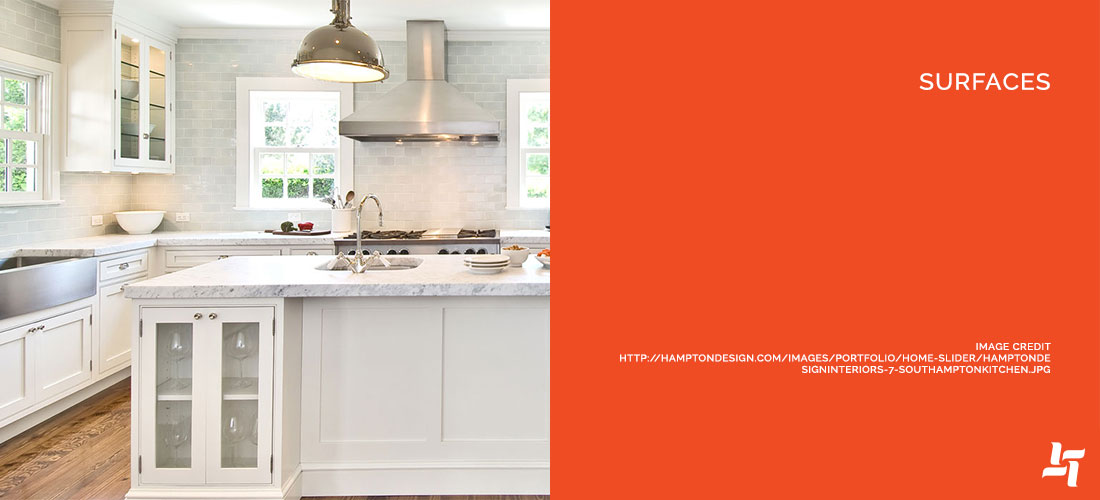 Colours
The base colour for Hamptons style is white. Essentially make your space a blank white canvas, with small variations into greys and beige. The general picture should be muted and neutral, so that even the subtle touches can pop.
Additionally, this allows for natural light to reflect into the room even more, creating a vast, open feel.
It's not all white though. Bringing in natural woods adds warmth to the space and blues are on the rise too. The addition of navy, cerulean and other blues, is from the coastal influence. Remember, blues and greens are all about letting the ocean inspire the space.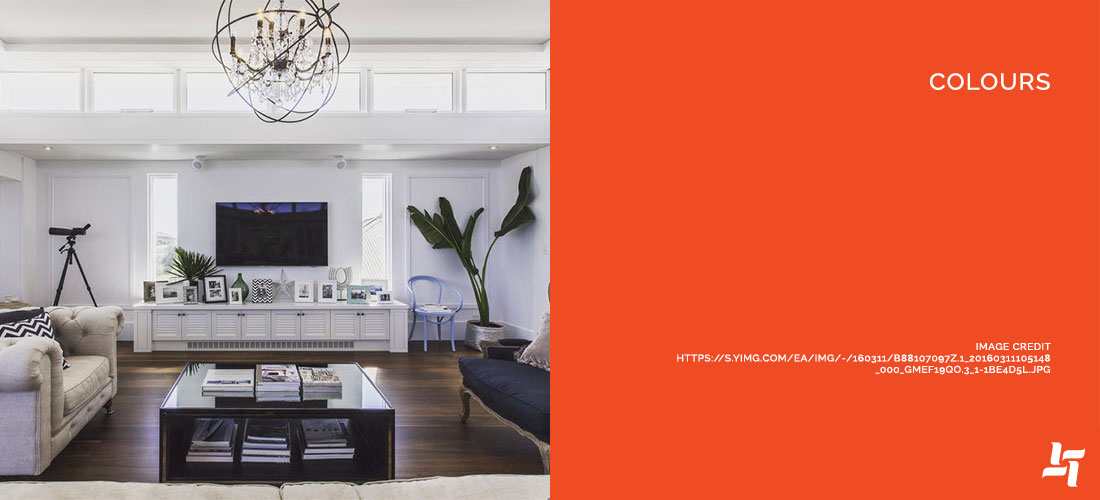 Furniture/appliances/hardware
Custom built-ins, storage, wall units and shelving are a great addition in this style. They blend well with the clean lines of contemporary design that the Hamptons have embraced as well. You can't go wrong with the increasingly popular Hamptons coffee table, made of dark metal legs and a natural wood top.
Stainless steel is a must, but furniture is where you can deviate from the simple lines a little. Couches, chairs and tables shouldn't be too ornate, but accent pieces are a must. Consider adding a statement wingback chair with an eye-catching pattern.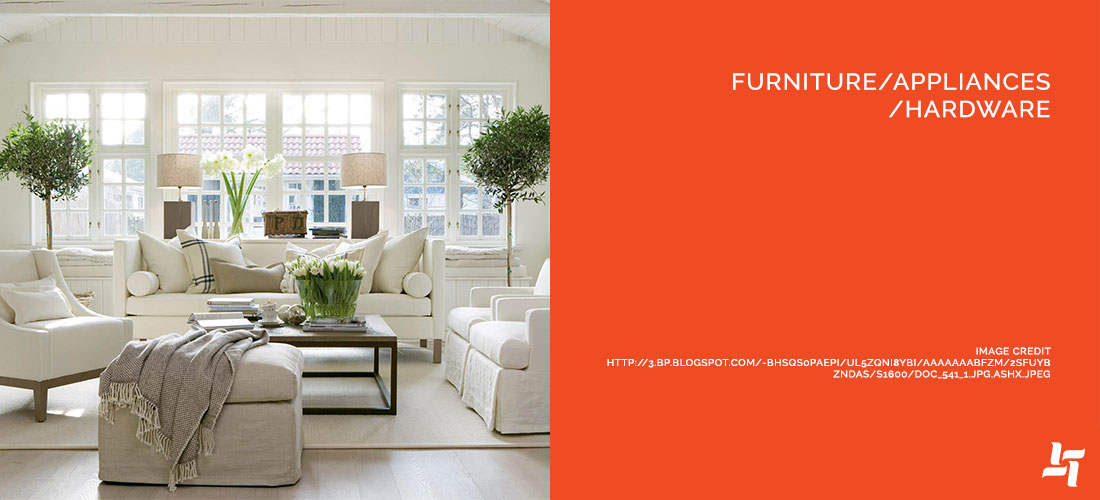 Décor/finishing
Keep the décor to a minimum, as too much stuff can clutter and take away from the openness you're trying to inspire. You can go big with the little pieces though. Abstract art is perfect for this style as well as simple table centerpieces.
Throws are good to keep neutral but have a little fun with your pillows. Slightly bolder colours and fun patterns help to add character.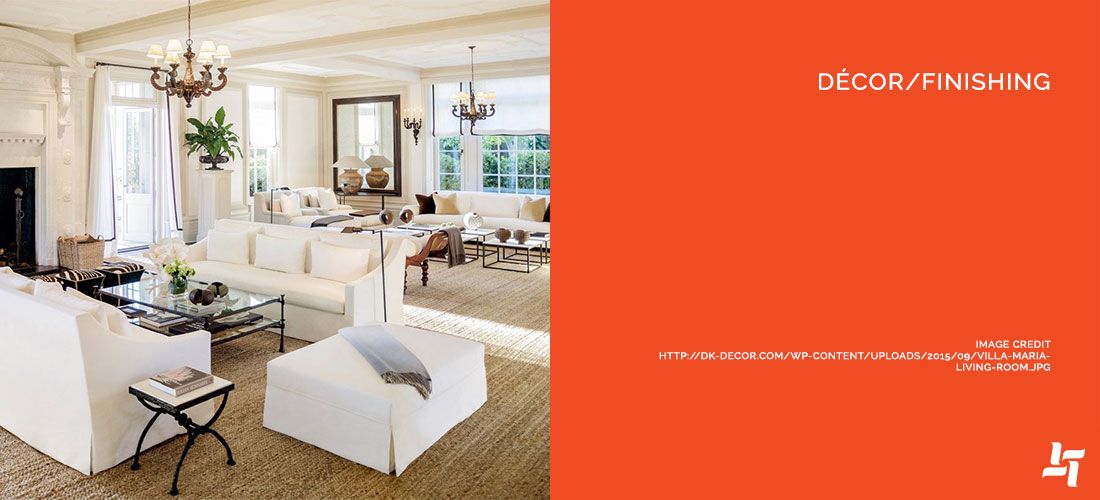 The Hamptons Style is an interesting take on contemporary, beach house and rustic elements. With so many inspirations, it really is a style for every taste. Now's a great time to make it your style too. Let's talk about your next reno, with no obligation. Give us a call for a free consultation.