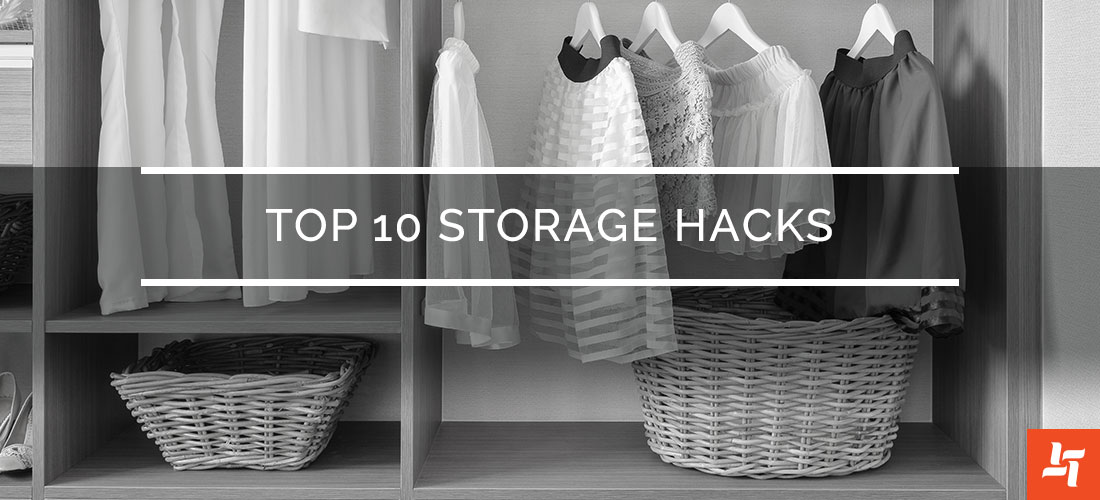 Top 10 Subtle Storage Hacks
The best way to stay organized for spring cleaning is being clever – use every inch of your space wisely! Take a look at these ten clever storage hacks for the home and check out even more ideas online.
1. Toe-kick drawers
Usually just a feature for finishing off lower cabinets, why not use them for extra storage?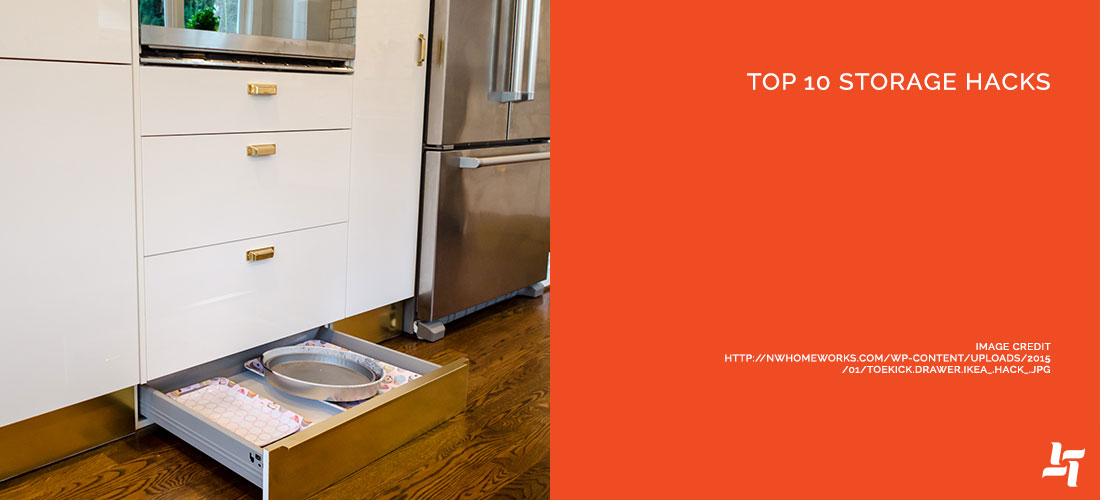 2. Custom built-ins
Custom builds are where you can get creative. By using custom built-ins, you can turn just about any crevice into useable space. Get a little extra storage by building special pieces for the awkward alcoves in your home.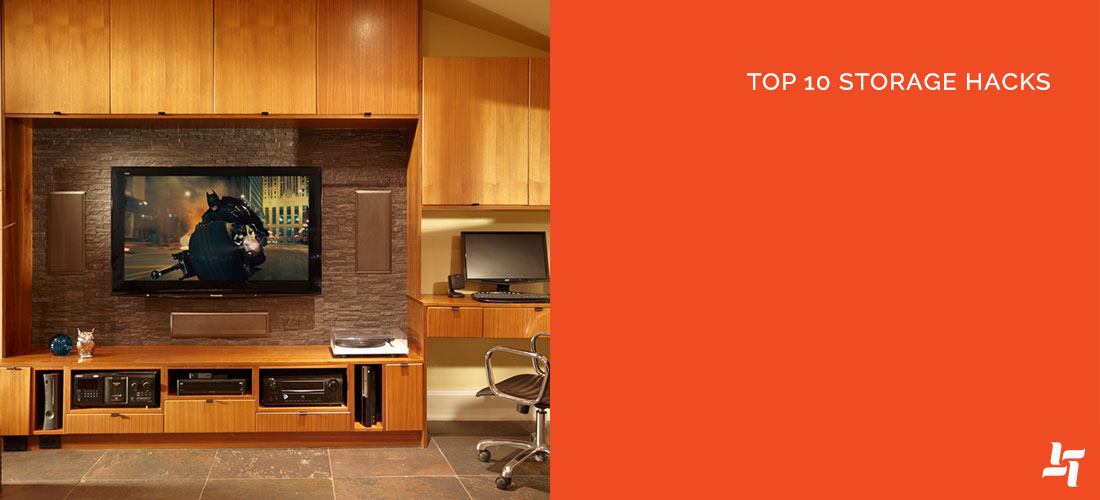 3. Dedicated drawers
Along the same lines as custom storage, put specific storage into larger units. This gets bulky items like knife sets or laundry baskets off your floor and counters!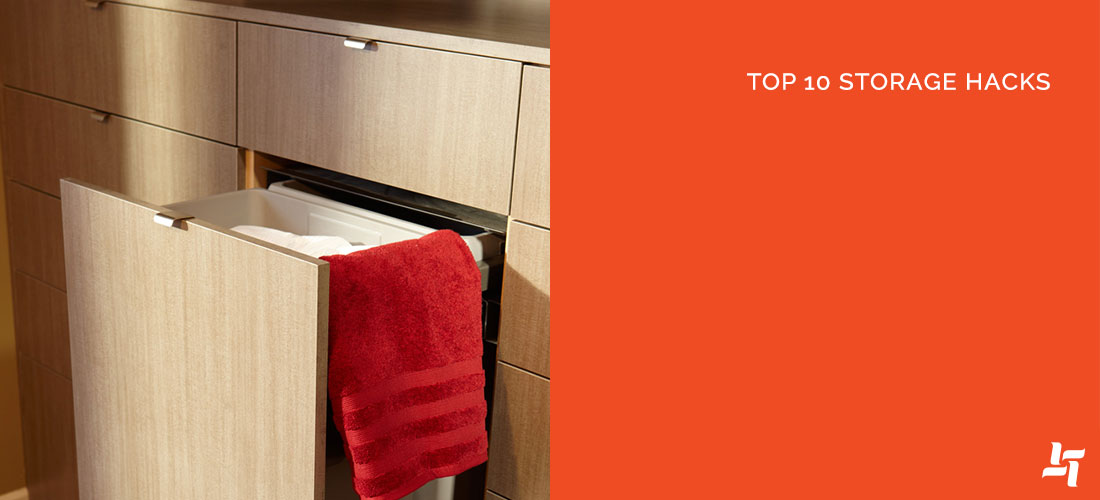 OR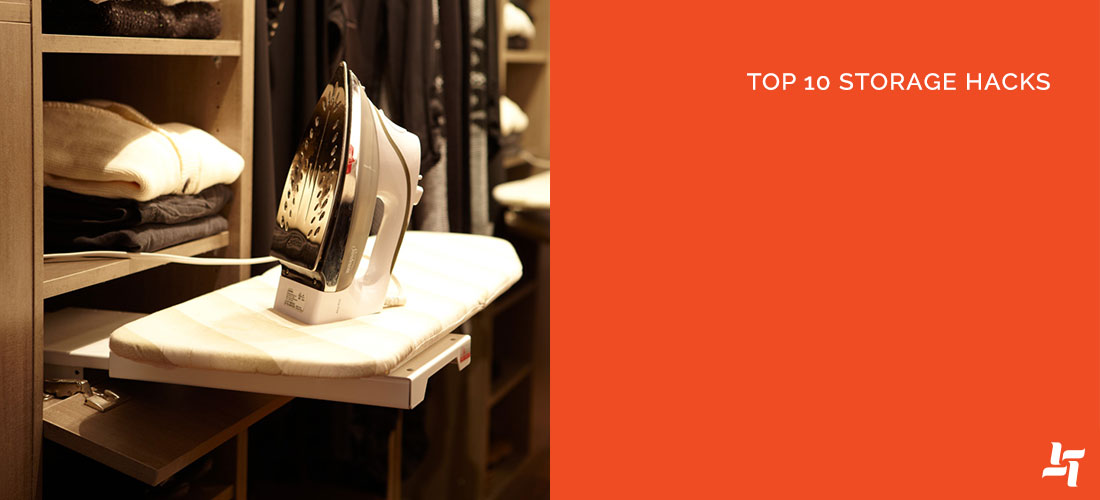 4. Below bed storage
Underneath your bed there is a wealth of space that is rarely used effectively! Use plastic storage baskets that fit under your bed or buy bed frames with built-in drawers. This is perfect for kids' bedrooms: more room for toys and less for under-the-bed monsters!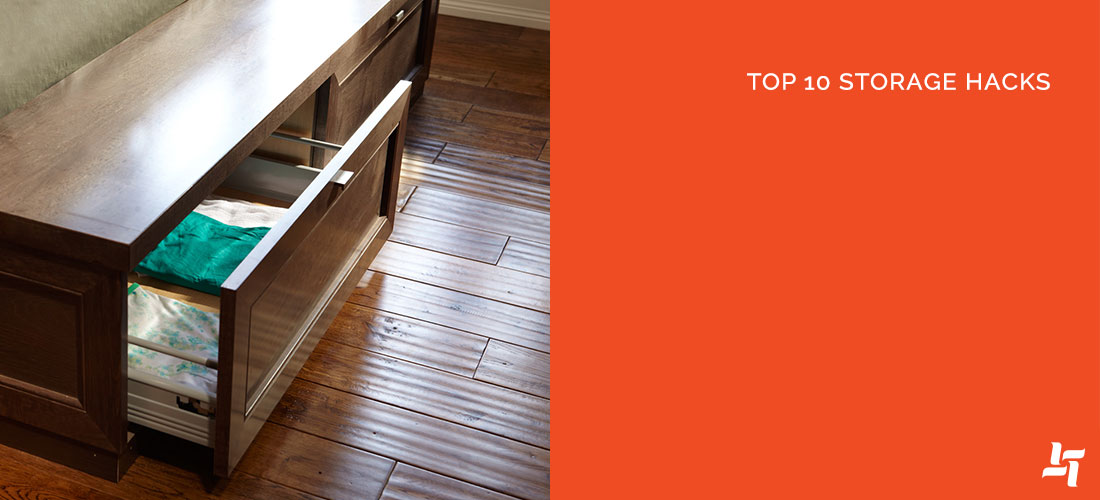 5. Kitchen island storage/shelves
Kitchen islands already bring extra counter space, but don't let the underside be a simple block of wood. Use this piece for extra shelving and drawers too!
6. Staircase storage
Your staircase is a pivotal piece of your home with untapped storage potential. Create shelves or drawers underneath the staircase, or turn the steps themselves into shelves.
7. Go vertical
You're not limited to floor space for storage. Attach shelves, hooks, and storage units to your walls for extra room.
8. Trunk/storage coffee tables
Antique trunks make great coffee tables, and they also have extra space! Choosing tables that can double as storage units are a great hack for subtle storage.
9. Foldable/Multi-use furniture
Designers are creating incredible pieces these days, and there's a booming trend for furniture made specifically for small spaces. Try a traditional unit like a Murphy Bed, or take it even further.
OR
10. Clever doors/dividers
Track doors are hugely popular right now for their style and space-saving features. Instead of having to keep a certain square footage clear for doors to swing open, you can eliminate that problem with this change.
Custom designs and storage units are one of our specialties, and we're always looking for new ideas to work with. Tell us about your storage challenge and we'll come up with a solution!