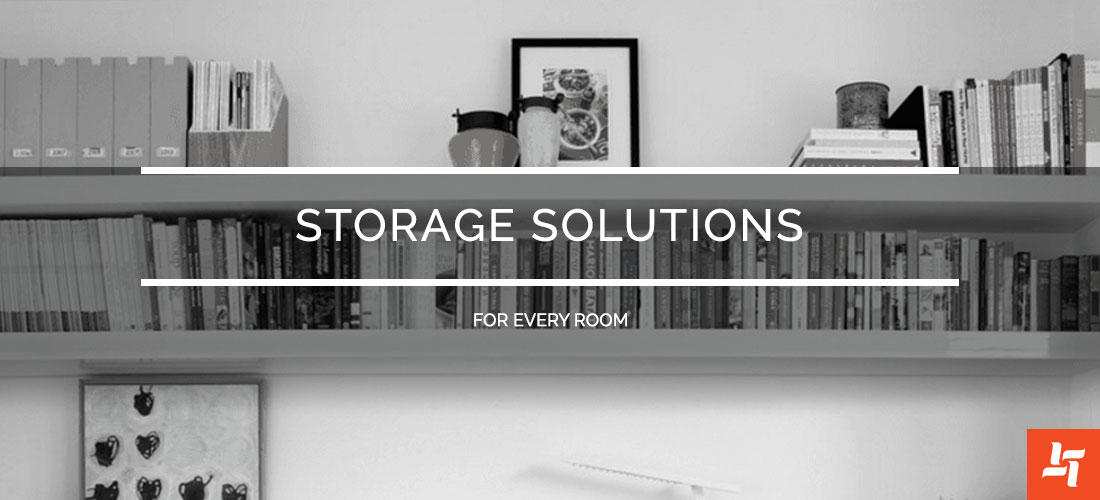 Storage Solutions for Every Room
Want to minimize clutter and maximize square-footage? Here are some storage hacks for every room!
Get Started
In today's housing climate, you'll seldom hear complaints about having "too much space". Alternatively, having too many things in relation to said space is a universal struggle for nearly every homeowner. In a properly executed home, a belonging's return to its designated niche should be seamless. No one wants to waste time trying to locate an item submerged in the daunting depths of an overflowing drawer or get on their hands and knees to find something swept under the bed in effort to maintain the illusion of spaciousness. Efficiency is of the utmost importance in all areas of life, with your home being no exception. Whether your motive is to open up your space or merely avoid the anxiety that comes with trying to locate your lost keys, these are some storage hacks that can optimize the potential of every room.
Floating Shelves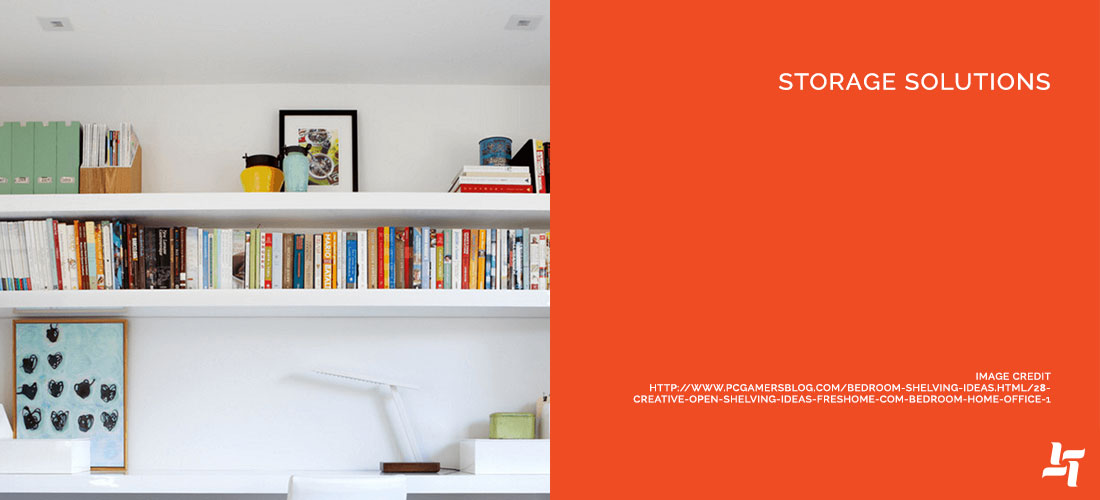 The wall space that's in close proximity to your ceiling is prime real estate that most of us take for granted. By simply installing a few pieces of wood onto unoccupied wall space you can create endless storage possibilities without stifling the accessibility of the room.
Add some floating shelves to your kitchen for glassware or spice storage or adorn the walls of your study with some floating shelves for an attractive book display. This hack isn't only space-altering but has fun decorative possibilities as well.
Rolling Storage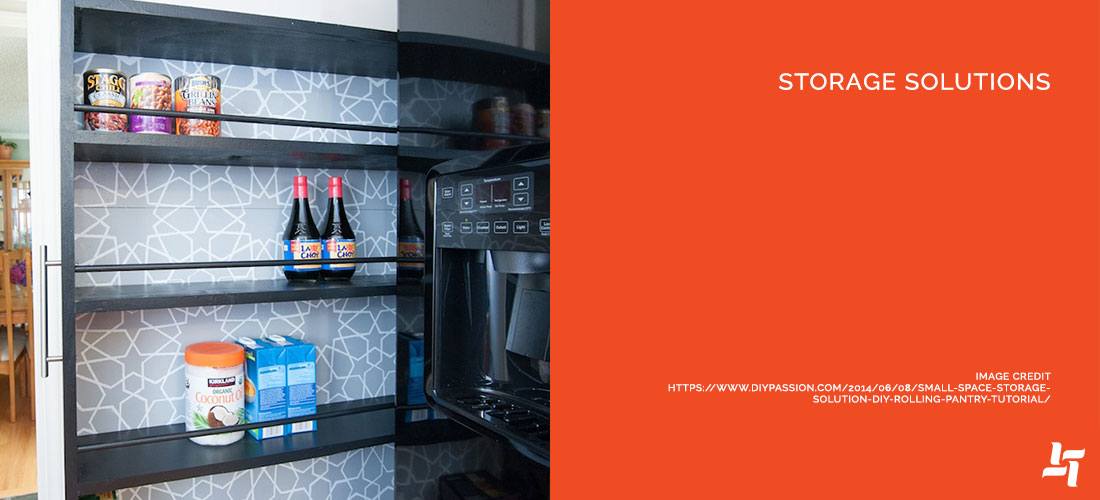 Rolling storage is making a major mark on the home storage front. The fundamental concept is that any vacant space in your home can facilitate a custom drawer of sorts. If you have a bed frame with space underneath, you can easily build or find a crate that properly fits, fasten some wheels to it and voila! Easily accessible roll-out storage!
In the same vein, a popular DIY project is a customized roll-out pantry that fits nicely in any small nook of your kitchen. This little hack can potentially facilitate all of your dry goods without drawing the eye.
Dish Drying Cabinet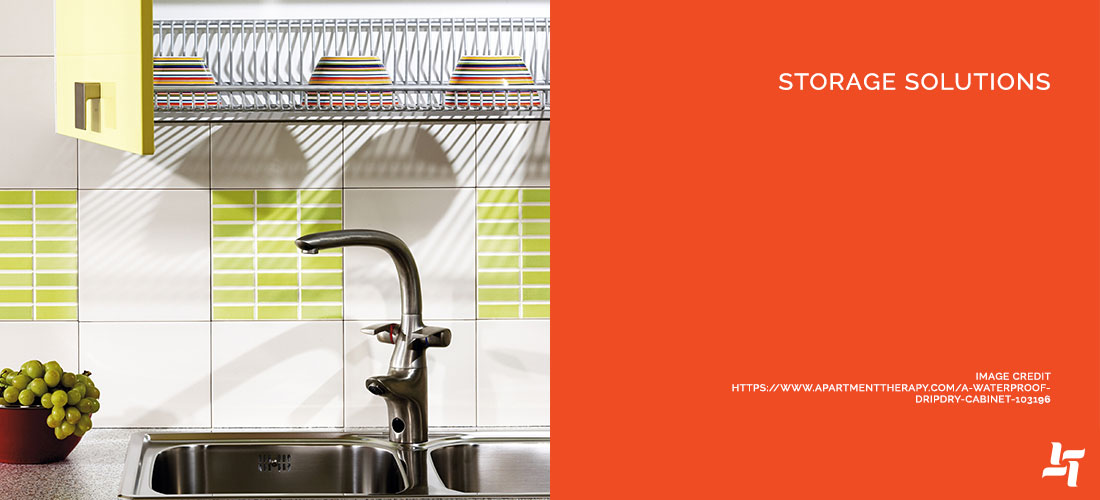 This phenomenon has taken Northern Europe by storm! Rather than occupying all of your counter space with wet dishes and cutlery, why not implement a designated drying area that is out of sight and out of mind!
Install the rack above the sick to avoid dripping on your unoccupied counter-space.
Seating Nooks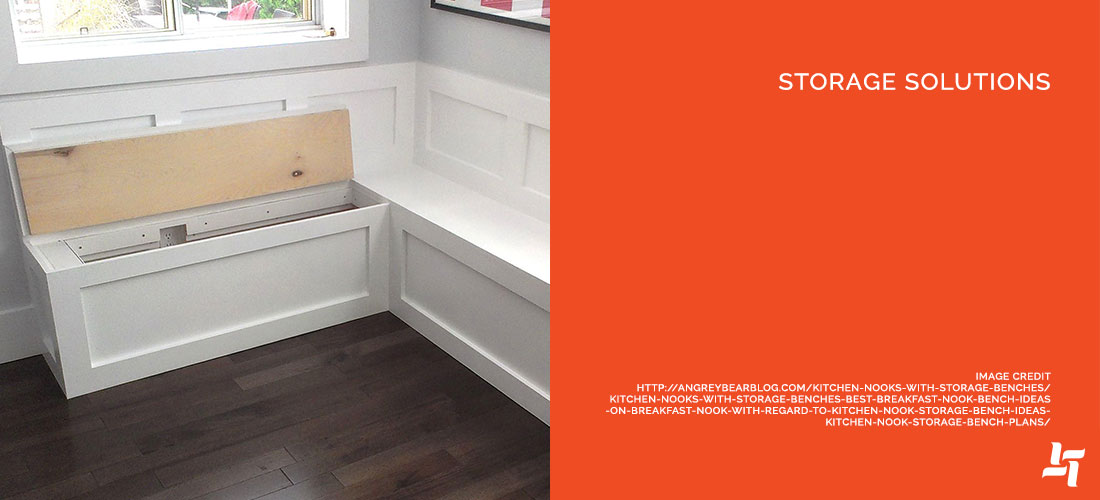 Whether its a mudroom bench or a corner breakfast nook, customized seating storage is a household staple that shows no signs of going away. Rather than purchasing seating for your home, why not customize it so it fits your space perfectly and can utilize your wall as back support.
The main selling point of these benches is the storage possibilities that they come with. With a couple hinges, your already hollow seats can occupy countless items while maintaining aesthetic appeal.
Mirror / Artwork storage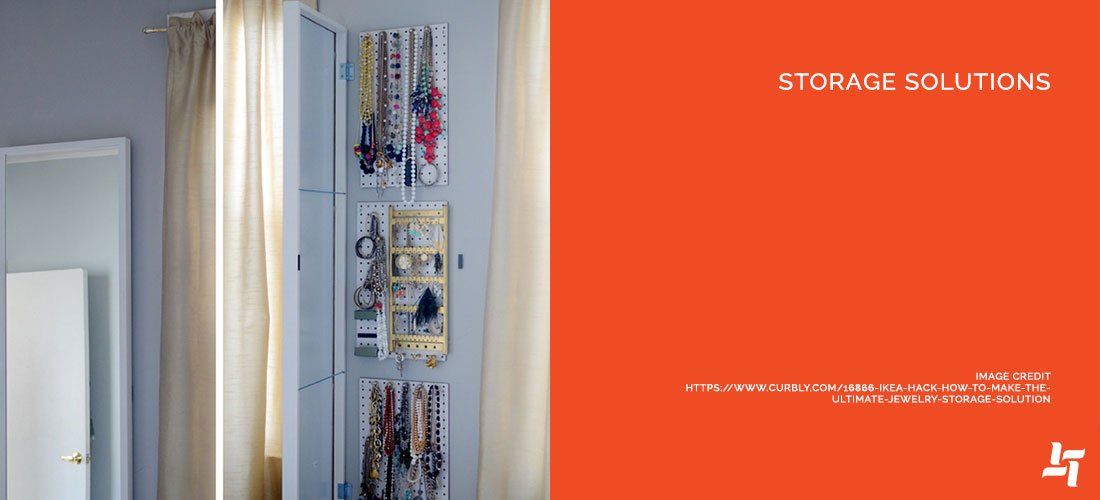 The key word in the preceding storage hack is "hinges". These bad boys are prime components of many DIY storage tricks. You can attach hinges to any embossed wall hanging with a hollow interior so that you can quickly access the area behind it.
Think of it as a customizable cabinet with an attractive alter ego. Hide your jewelry, keys, alarms or miscellaneous eye-sores all while embellishing your walls with practical decoration.
Pegboard Walls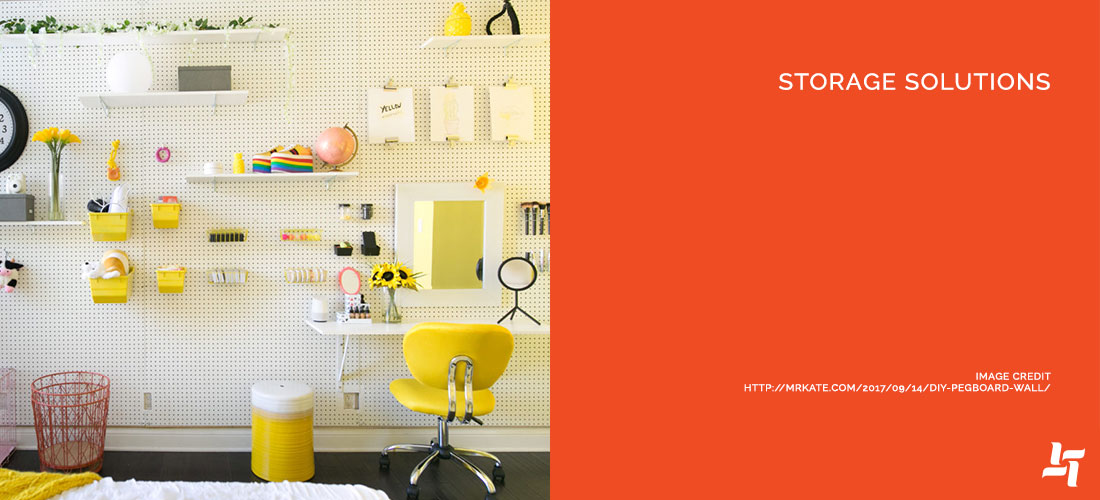 Pegboard walls are by no means a new concept.  Their most commonly seen, however, in gardens and sheds where they're used to organize tools and hardware. A budding trend is implementing this age-old storage solution in the home, in a way that's adorably decorative.
Whether you're organizing your pots and pans in the kitchen or compartmentalizing your scrapbooking supplies in the craft room, this DIY reno is easily customizable and incredibly fun!
Fold Down Desks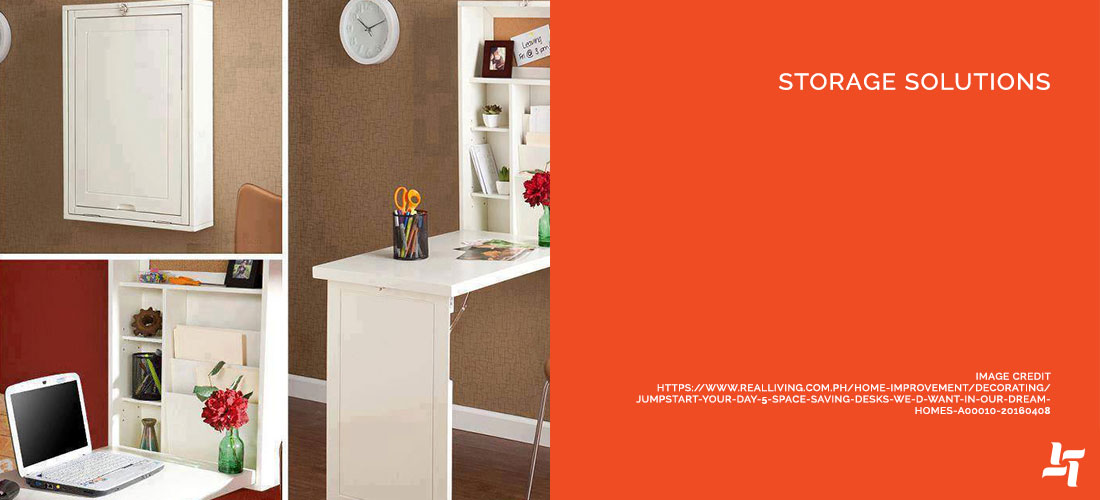 Fold down desks get the job done in the home office while maximizing the potential of your square footage. These can be easily constructed as a home-reno project and be customized to accommodate your unique space. There are also many great options that are ready-made for purchase and just need to be fastened to your wall.
Many of these models could also serve as a small dining area for a home of one or two. You can utilize this concept to the fullest by installing a model that has additional storage and shelving built right in!
Bathtub Storage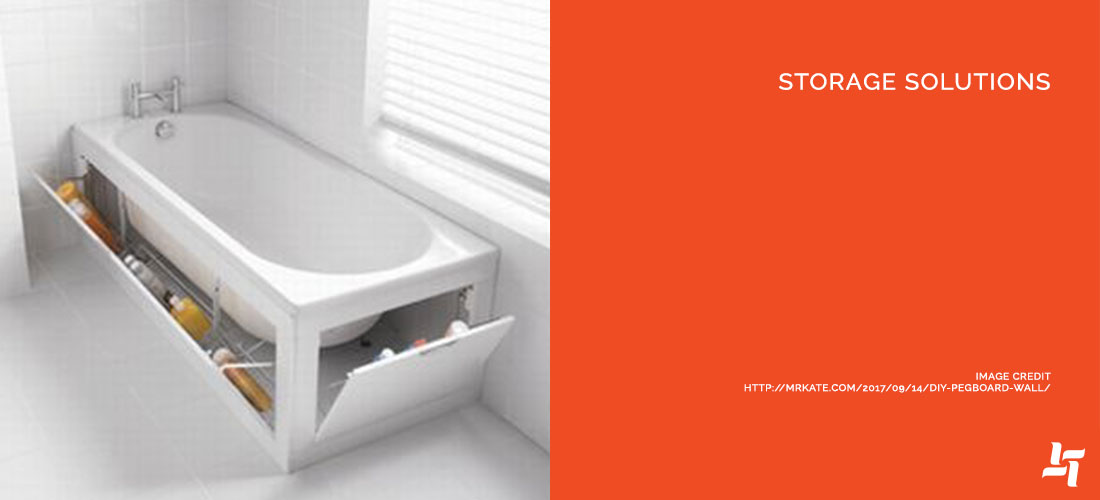 If you're renovating your bathroom, bath-tub storage is the newest frontier! Bathrooms are often the tightest space in a home and are generally the toughest to keep clean. A great hack is to customize your bathtub with storage capabilities!
Tub drawer levers can create a magical stowaway for your miscellaneous toiletries, cleaning supplies and bathroom odds and ends!
These are just a few tips and tricks that will reduce the stress in your home and life as a whole. Integrating these ideas into your home reno plans may take a bit of time initially but will save a ton of time down the road. Think of it as an investment! It's important to recognize that although many of these hacks are used to hide your clutter, many manipulate your odds and ends in a way that disguises them as decor. Feel free to display your items in a way that opens the space and contributes to its overall aesthetic. Give us a call to discuss implementing some of these hacks and many more into your living space!