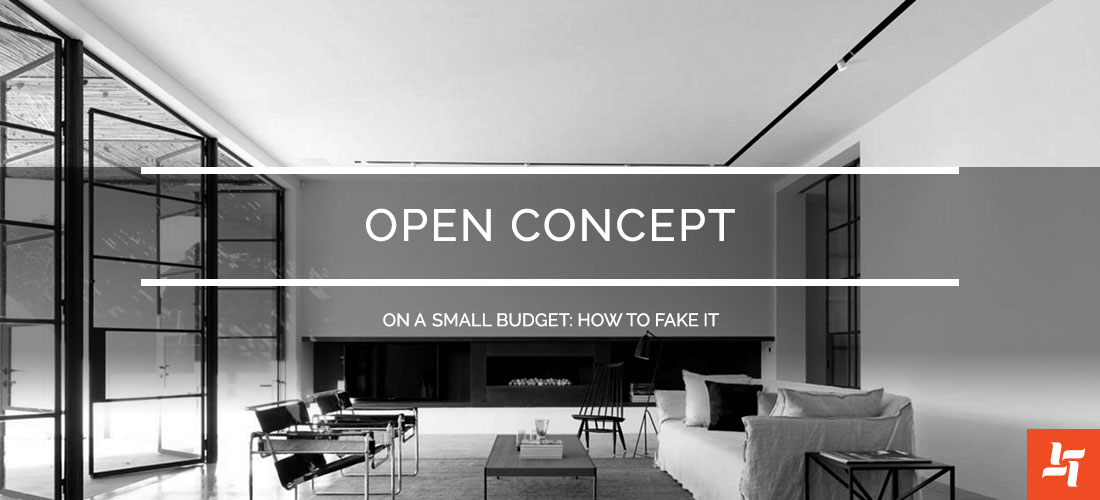 Open Concept on a Small Budget: How to Fake It
Open-concept: the reigning style. Call us to get this popular layout design without the royal budget.
Get Started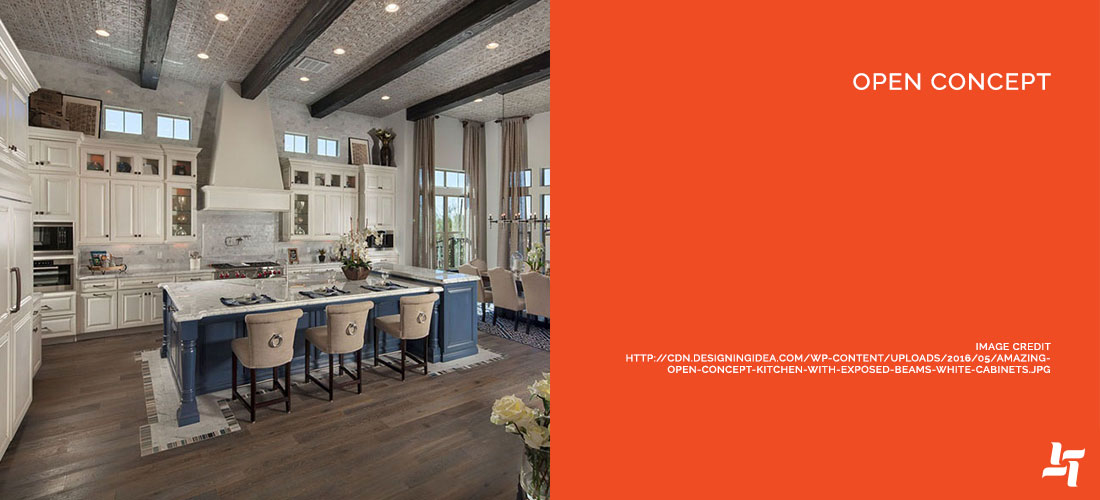 Open concept is in, but that kind of structural work can be pricey. Lucky for you, there's plenty of tricks to get the look on a small budget. Here's how:
1. Draw the Eye High
Open concept is all about making things feel big; the first place to do that is the ceiling. Bring people's eyes up and it makes things feel bigger all around.
Try for a few shelving units that go all the way to the ceiling. Not only is vertical shelving getting you a little extra storage, but it can make your ceilings look higher than they are.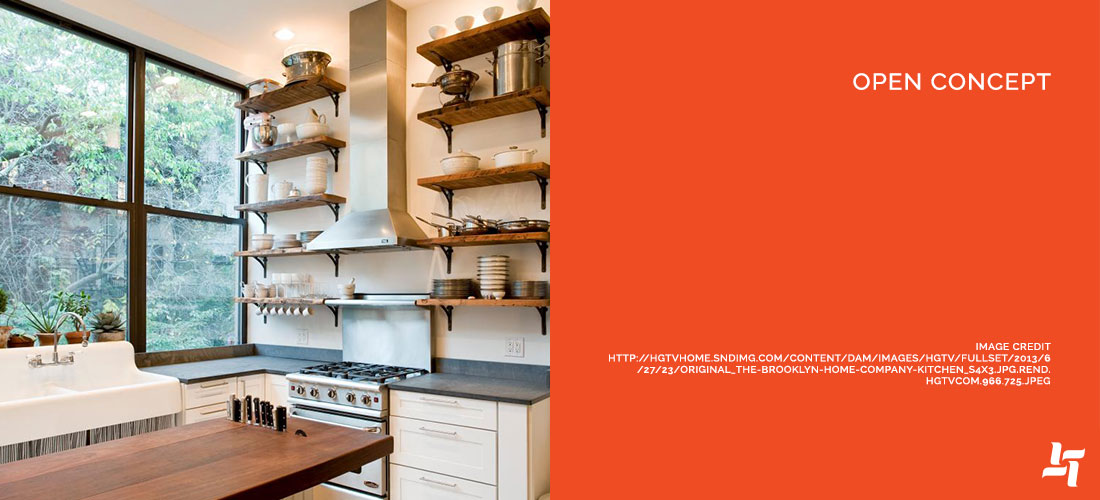 2. Minimalist Interior Design
Minimalist design or, more specifically, the popular contemporary style is all about keeping it simple. The main goal is no clutter, neutral tones and an open-concept feel. This interior design style automatically works to make any room feel bigger.
Even if your space isn't open-concept, adopt the same features: neutral paint colours (often grey), minimal décor, furniture with solid lines. The more walls and floor people can see, the more open concept it feels.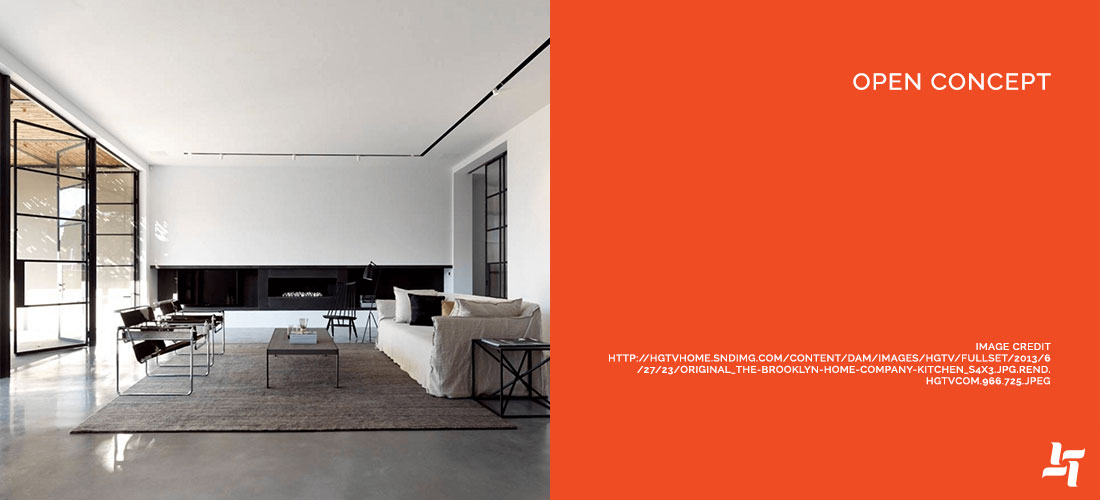 3. Lighting
Along the same lines as contemporary design, lighting is a smart way to fake an open feeling space. Allowing for as much natural light as possible is ideal; big open, single pane windows dramatically open a room. With so many windows and their views, no one will notice how many actual walls you have up.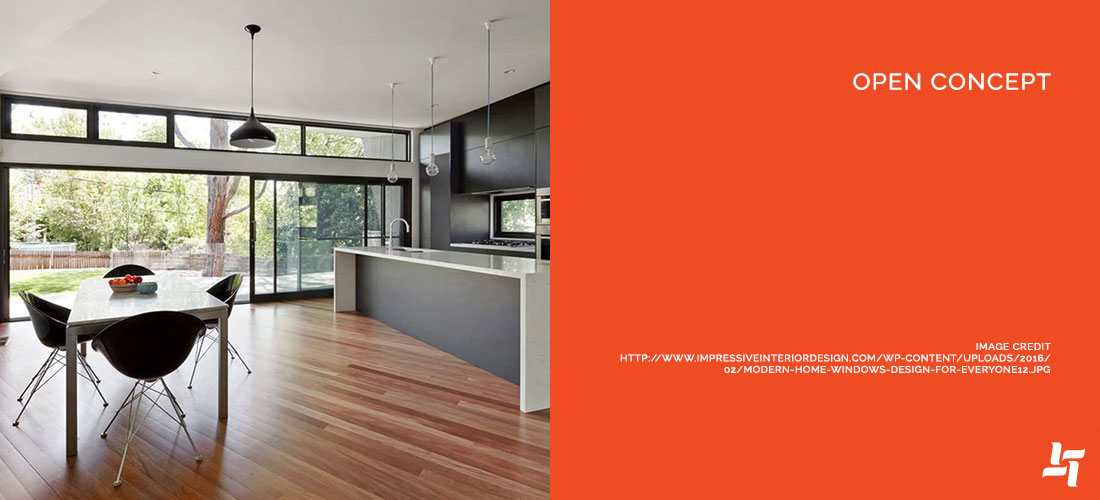 4. Compromise
Nothing is quite the same as actual open-concept. If load-bearing walls are involved, that's a budget most people can't afford. Compromise with a happy medium.
Work one or two pillars into your open concept design and you can save significant cash on tearing down walls. They replace the supporting wall and are far more affordable to install than a whole new support beam.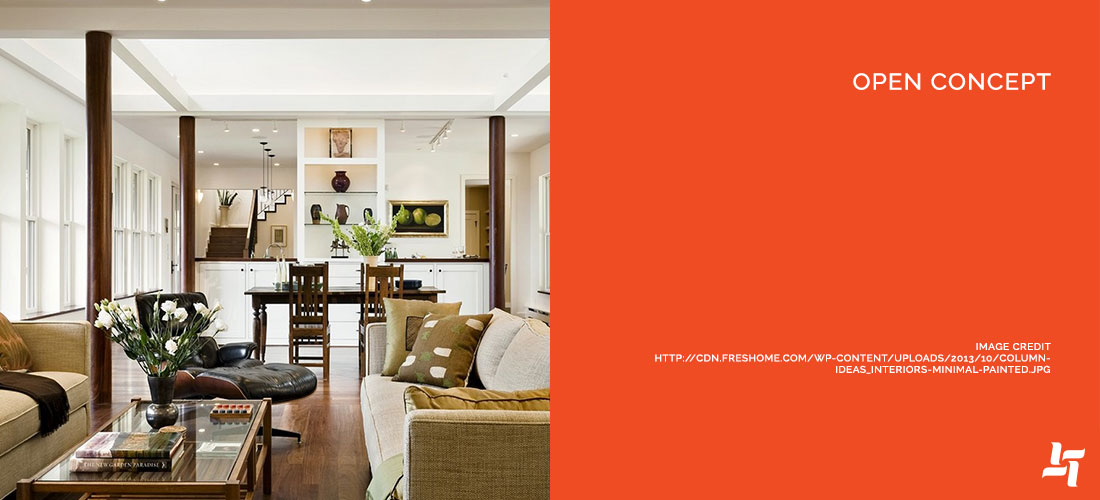 Consider pass throughs too. Instead of taking the whole wall down, cut out a part of it. You can create look throughs and 'serving windows' to open the space without breaking the budget.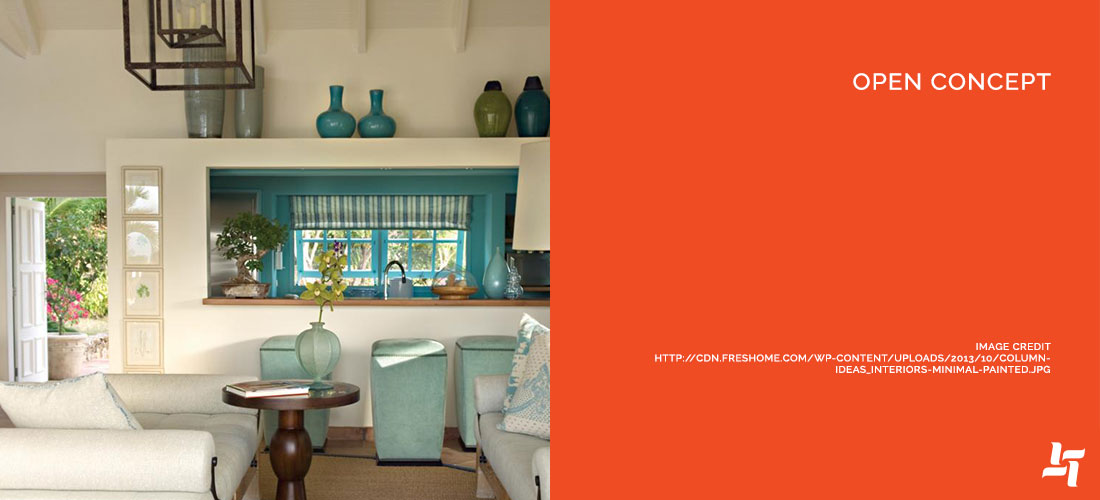 5. Paint
We mentioned paint with contemporary design but it does deserve its own spot too. Paint is huge for creating an open feeling room.
Keep your paint tones light, neutral and as close to canvas as you can. With your walls and ceiling being a similar shade, there's no space for the room to get broken up into sections. In turn, this tricks the eye into seeing a bigger, more open space.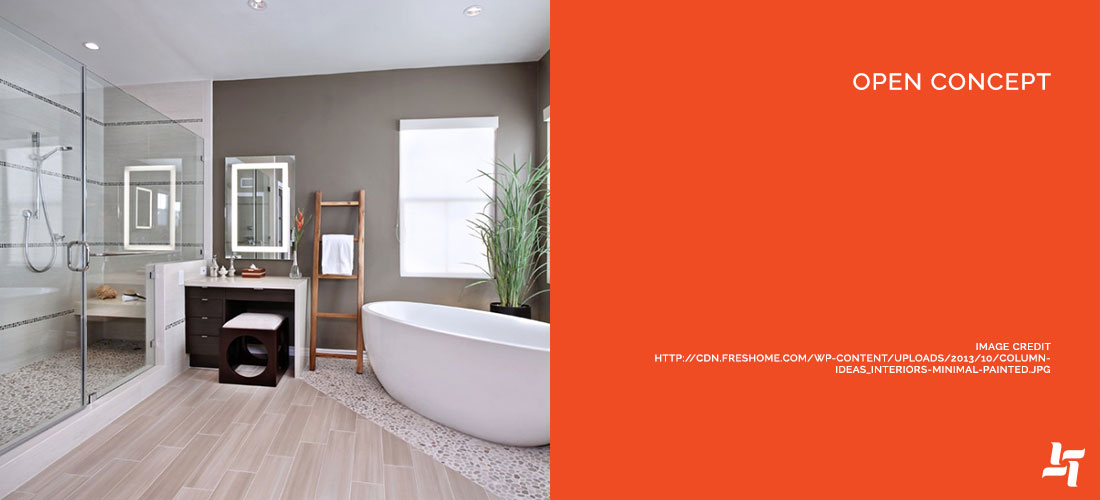 6. Mirrors
Mirrors are clever, wonderful items you can use for utility and beauty. Oversized mirrors are great for faking open concept. The reflective image in your space tricks the mind into seeing a whole other room within the room. At first glance, it'll make the space feel twice as big and open.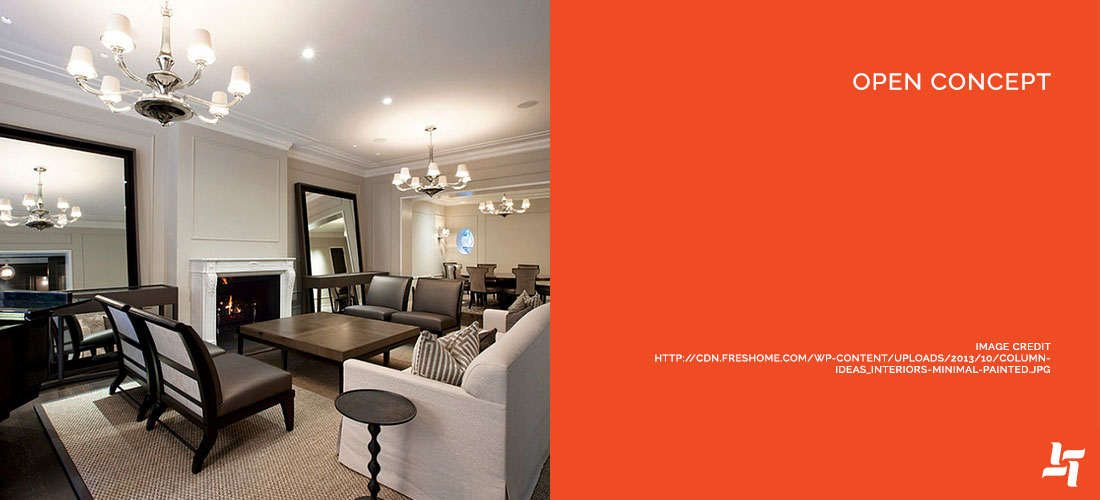 Want some extra tips, specific to your home? Call us or stop by our Brampton, Ontario showroom for more 'open-concept on a budget' ideas.