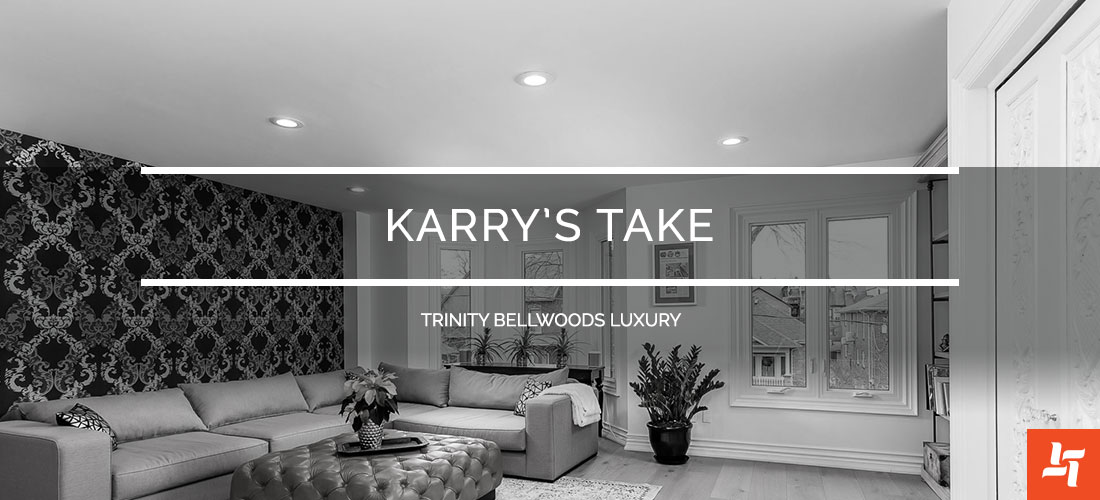 Karry's Take: Trinity Bellwoods Luxury
Ready to be wowed? This gorgeous Trinity Bellwoods home has luxury home inspiration written all over it. Let's do the same to your space!
Get Started
The Property
Trinity Bellwoods is a gorgeous and coveted area of Toronto, so this home is already a winner. The inside really sells its $3 million price tag though, with some of the most luxurious renovations we've ever seen. Take a look at this 4-bedroom beauty!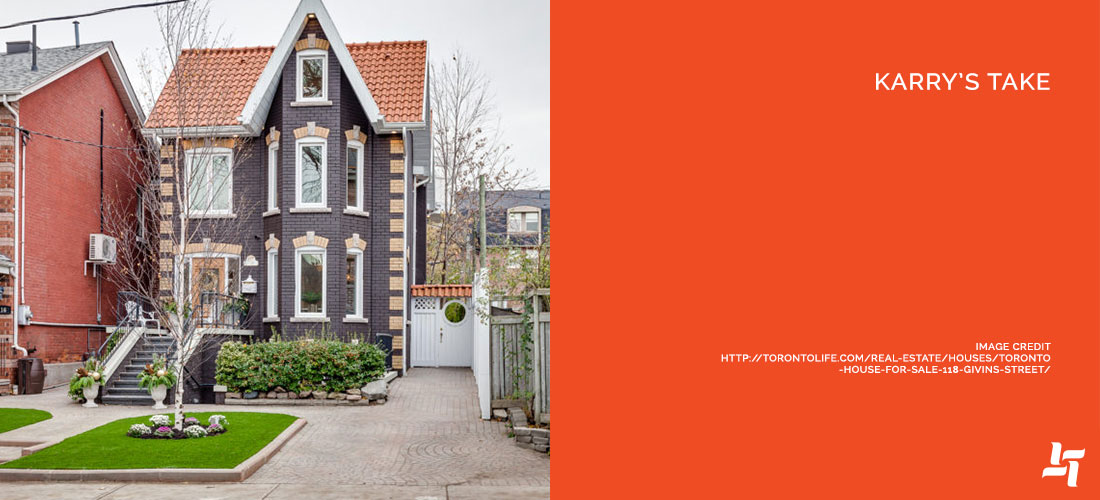 What We Love
1. Dining Room Entrance
The entranceway opens right into the dining room and we love that idea. It screams 'entertain' and allows tons of light to spread through the whole floor.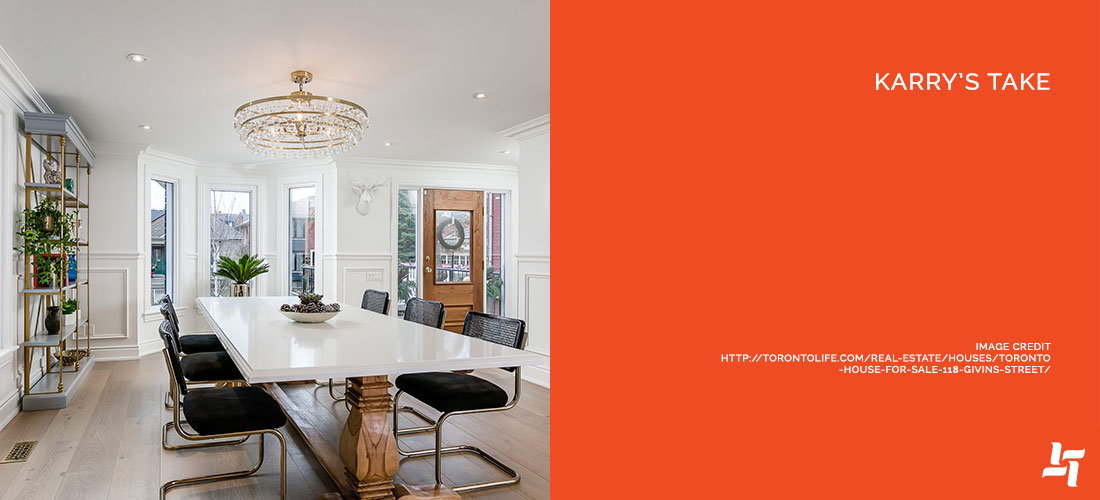 2. Accent Wall
An entire wall of porcelain? Yes, please! It looks stunning and dramatic without being tacky. This is such a wonderful idea for an accent wall.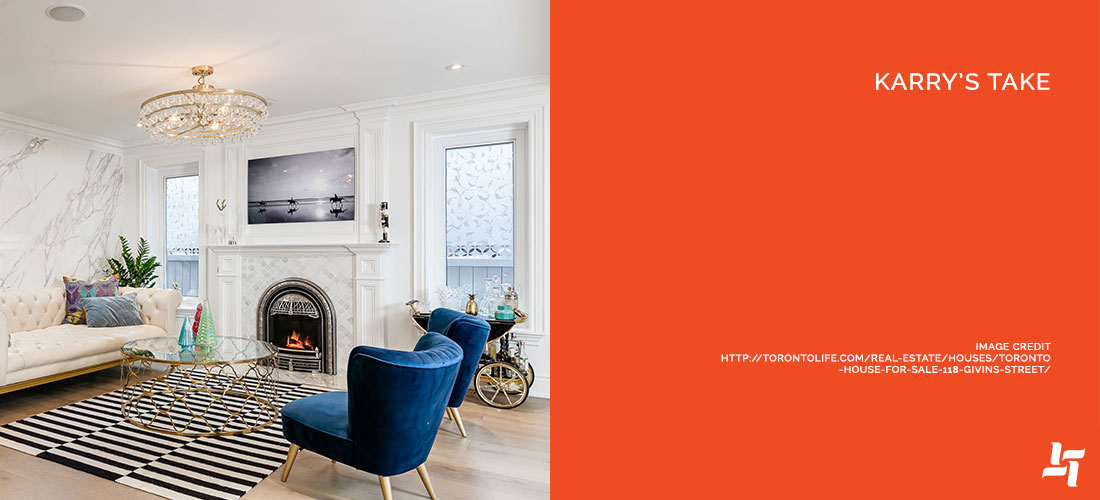 3. Basement Apartment
Basement apartments are big in Toronto, but have you ever seen one this nice? It's gorgeous and beneficial in that it adds extra value to the home and offsets the mortgage cost (if you choose to rent it rather than use it as an in-law suite).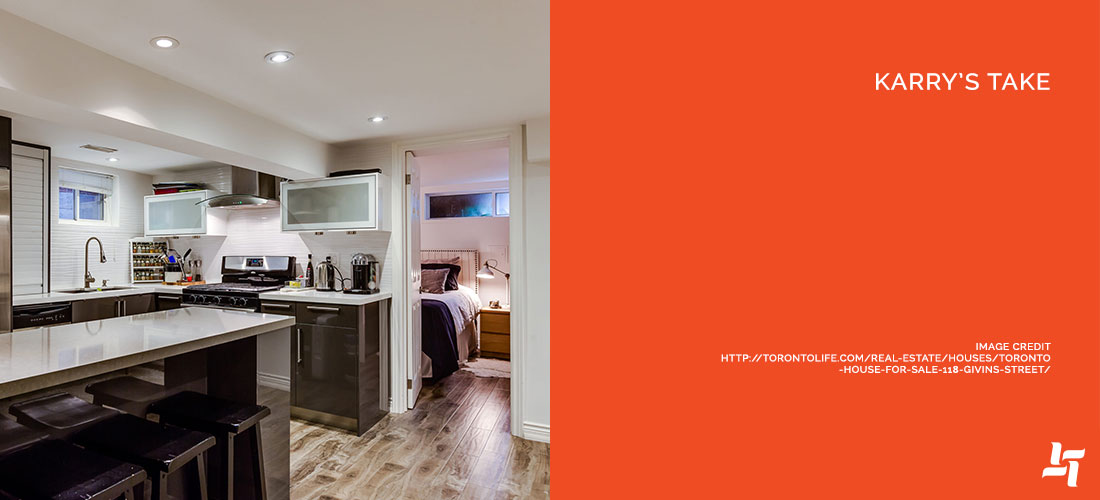 4. Stylish Master Balcony
We imagine this is the kind of balcony Audrey Hepburn would choose. We especially like the creative idea to paint the flooring. It's not something you see often, especially outdoors, and it works so well here.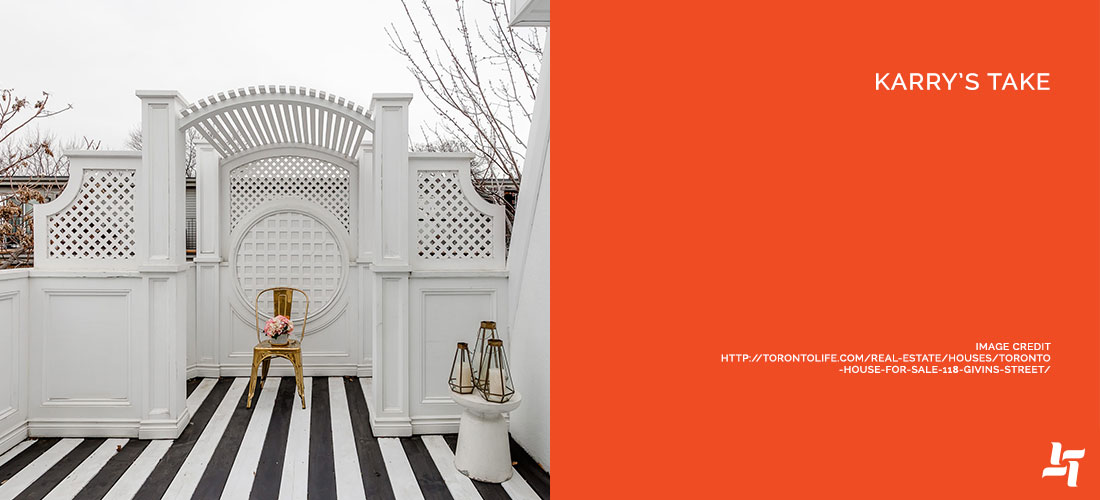 5. Sauna in the Master
Saunas aren't commonly added in a home renovation, but they're usually small or in basement bathrooms. It's one of the key features of the master bath though and we'd definitely pay a little extra for something like that.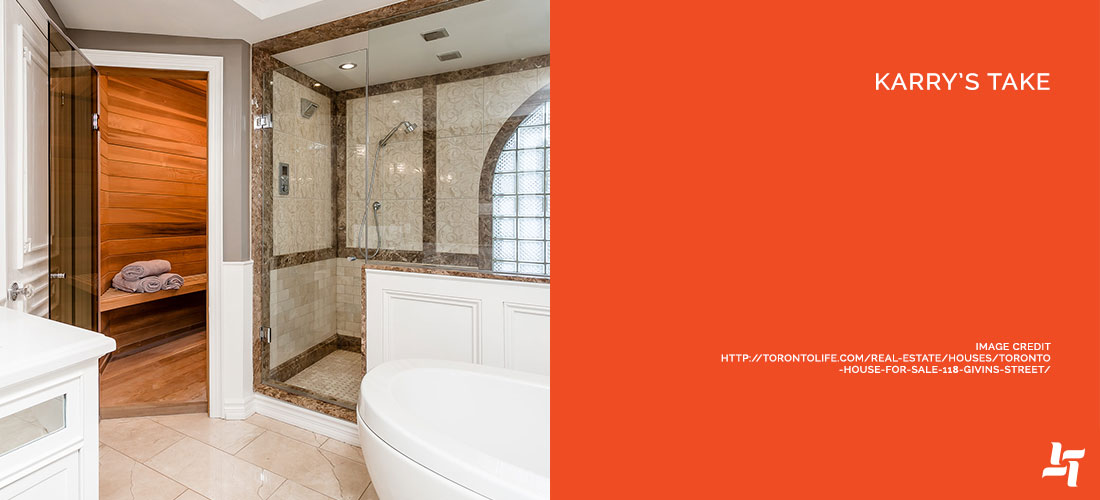 What We'd Change
1. More Colour Pops
We really love those bold blue chairs in the living room and wish there were richer pops of colour throughout the whole house. We'd keep that décor idea and use it more in other rooms.
2. Back Siding
The backyard is immaculate but the back siding and shingles aren't everyone's taste. We'd go for something a little more modern, sleeker and neutral.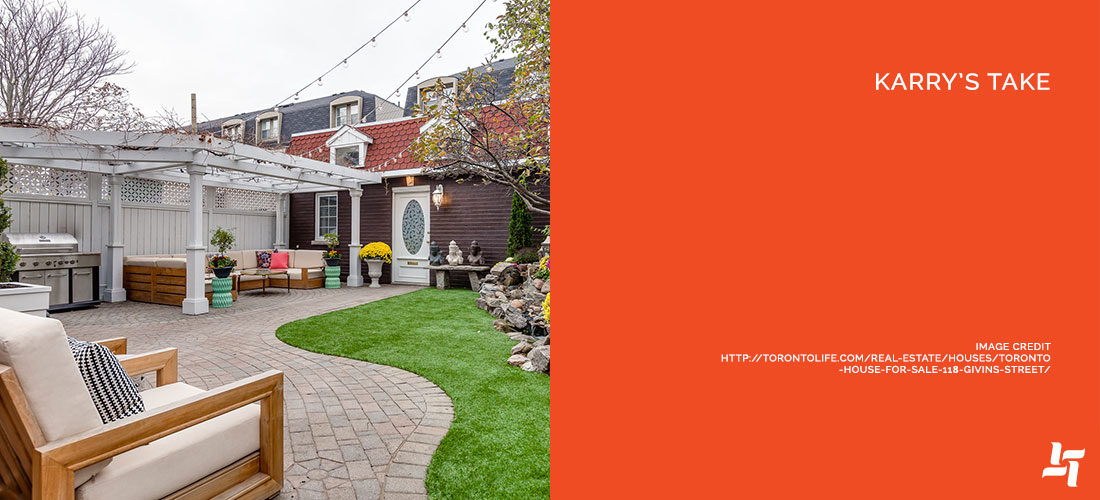 3. More Master Décor
The master bedroom is huge but feels a bit empty because of it. We'd up the décor, through artwork, patterned wallpaper or an accent wall, to break up the monotone colour on the walls.
4. Use More Master Space
Along those same lines, we'd fill out the floor space a bit more too. To really use the space, we'd build custom built-ins for storage, as well as use the alcove to set up a cozy sitting area.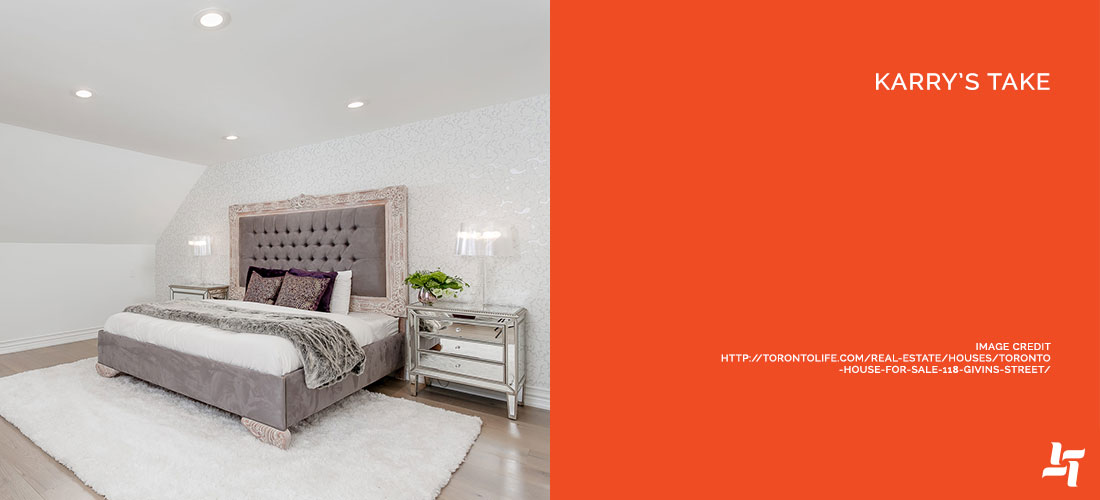 5. Expand Pergola
By expanding the existing pergola, and including greenery and curtains, we can add even more privacy in the backyard; a major issue in Toronto homes.
The Bottom Line
This place is totally worth it's price tag. The neighbourhood is where everyone wants to be, the interior is luxury at its finest and the bones are solid. With the basement set up as its own apartment (bonus!), there's very little to change here.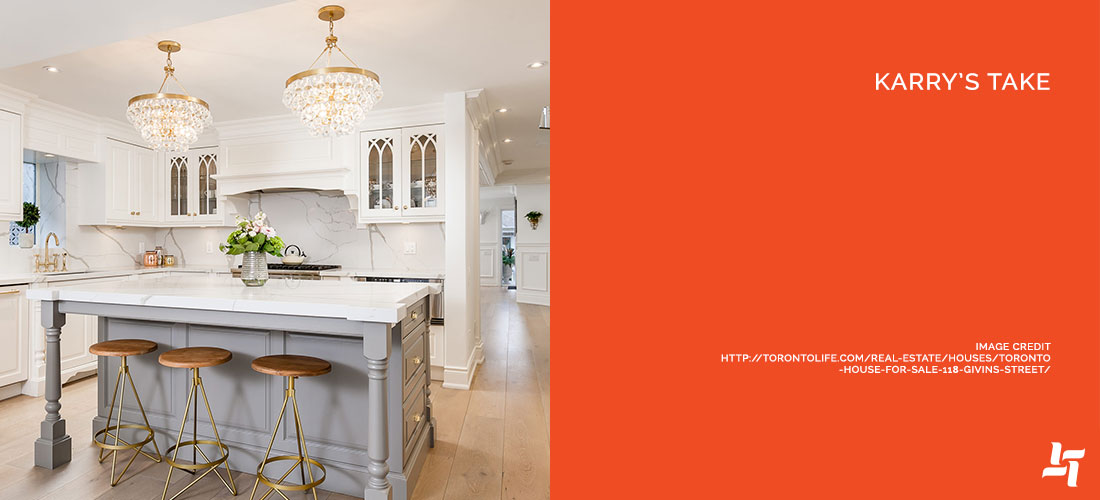 Are you inspired? We definitely are. Give us a call to get your luxurious home renovation started and let's use this space as inspiration!