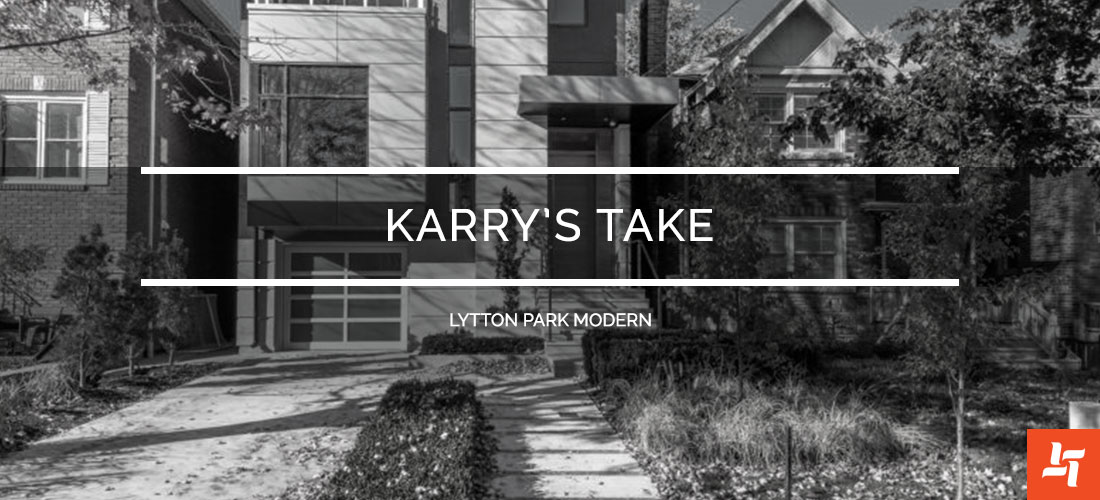 Karry's Take: Lytton Park Modern
Are you a fan of this city modern style? Get in touch to put this style in your home – whether you're in the city or not!
Get Started
The Property
We're back in Lytton Park for something a little more modern. Built 3 years ago, this gorgeous home has 4 bedrooms and 5 baths over approximately 2.500 sq. ft. With gorgeous trim and stone accents, this beauty earns its $3.1 million price tag.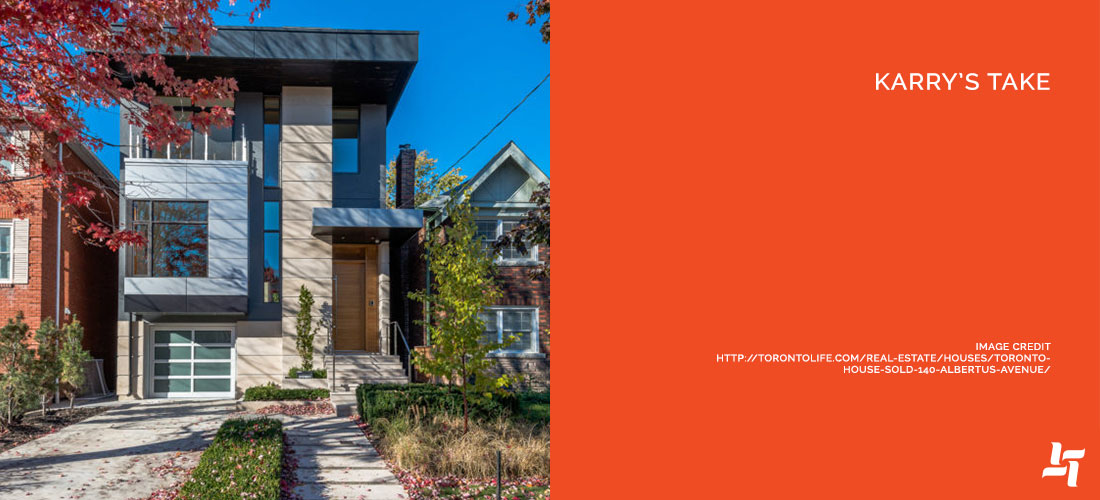 What We Love
1. Curb Appeal – Homes in major urban centres often sacrifice outdoor space and curb appeal because of the smaller lots. This one does a great job of creating an inviting, well-maintained front landscape.
2. Modern Staircase – We love when there's focus on the staircase. The floating step concept and glass railings make the staircases in this home one of the biggest statement pieces.
3. Big Windows/Natural light – Getting lots of natural light into your space is crucial for creating an expansive feel and finishing off an open concept layout. This place has huge windows and tons of light.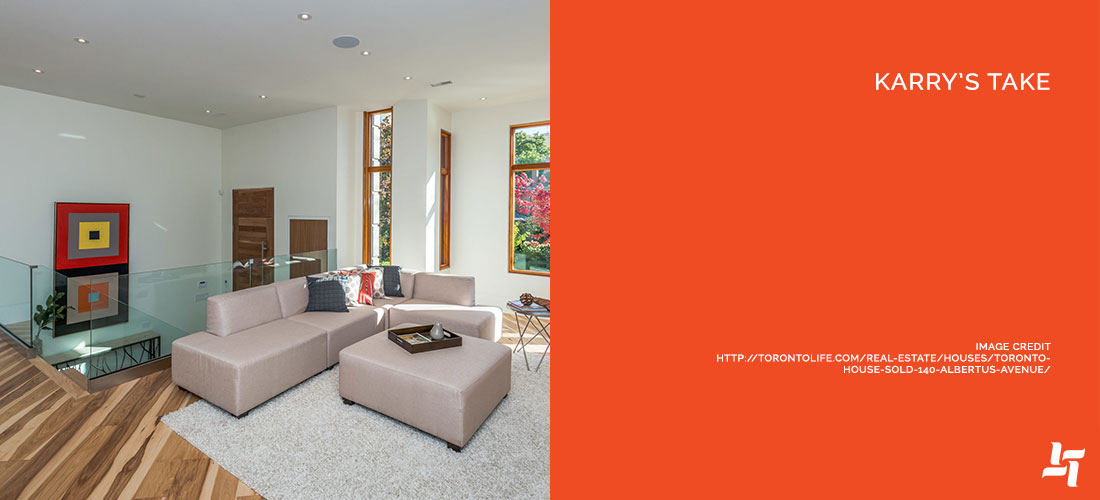 4. Unifying wood trim – The same finish is used on all the trim throughout the house and it adds wonderful character. A traditional tone but modern in its application, it's another big show piece.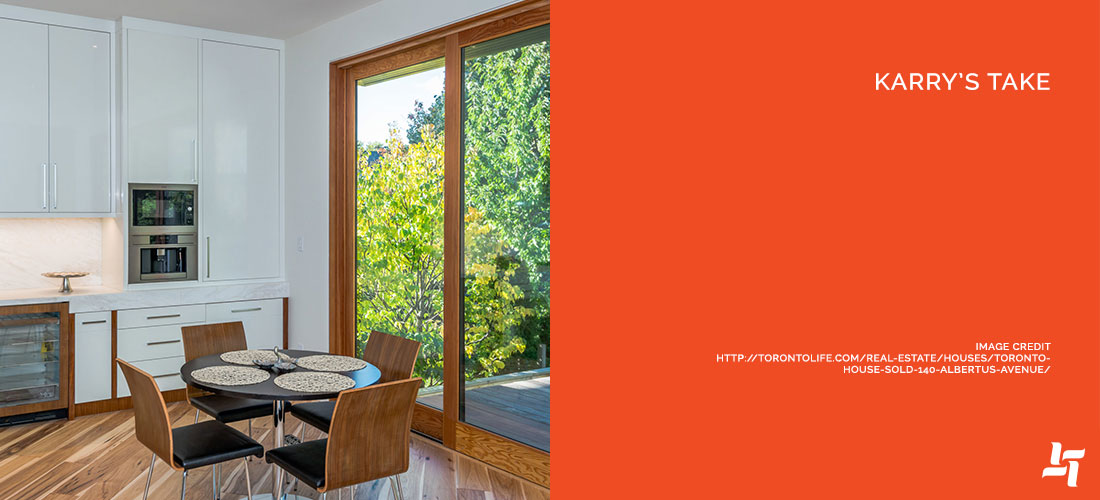 5. Kitchen layout – Who doesn't love a big kitchen? The stone slab backsplash and huge island with a waterfall edge are gorgeous, and there's plenty of space to work with. The diagonally running hardwood floors add a fun element too!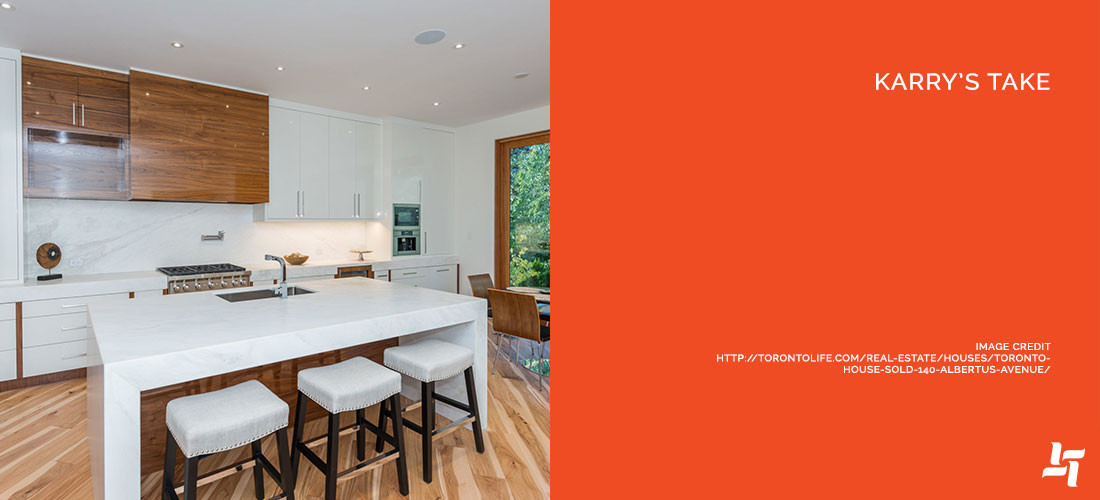 What We'd Change
1. More Colour – While we love the modern tones throughout, some potential buyers may be overwhelmed by the seemingly monochromatic feel. A little pop of colour (like in a few select rooms), even in just staged décor pieces, could go a long way.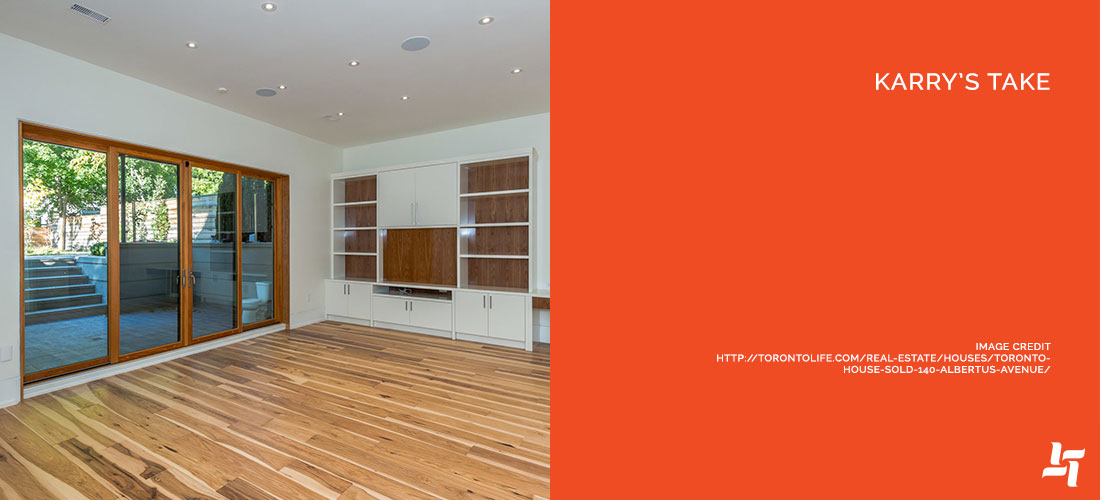 2. Backyard entertainment – There's a gorgeous backyard space here but it feels a bit like a blank canvas. We'd consider outdoor entertainment elements like a fire pit, speaker system, hot tub and mini kitchen.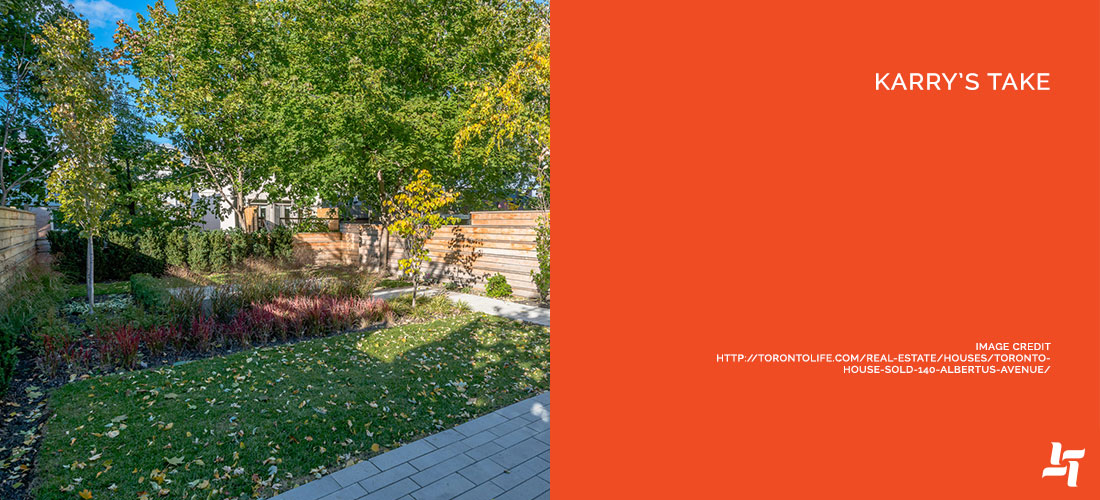 3. Deck railing – The kitchen seems to lead out to onto a balcony that serves as the walk-out cover for the lower level. We'd add a railing and extra structural support to turn that into extra entertaining space right off the kitchen.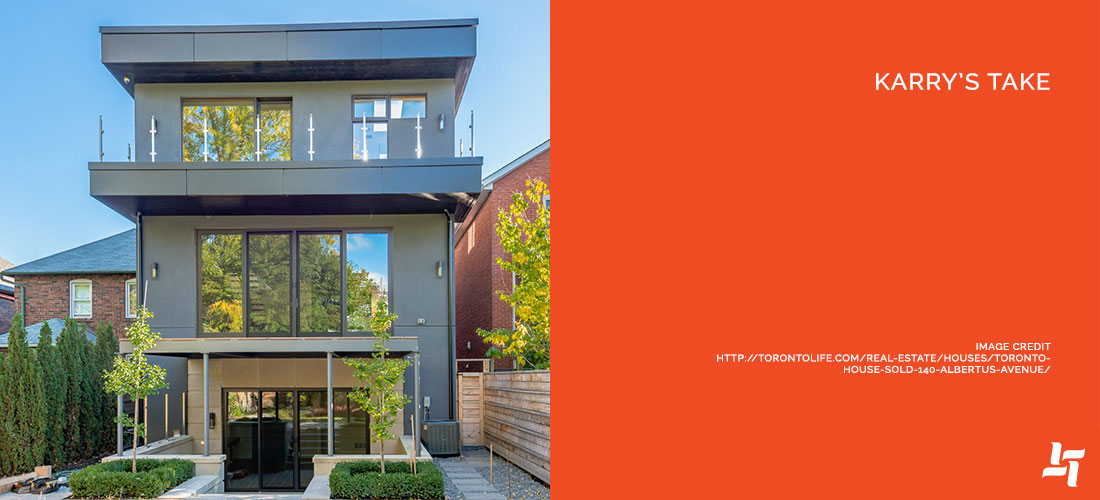 4. Master Ensuite Door – The master ensuite is one of the few bathroom doors in this house that isn't a pocket door. Unfortunately, it swings in the same path as the glass shower door. We'd change this to either a pocket door or sliding/track door to stay with the modern feel and prevent the two from smacking into each other.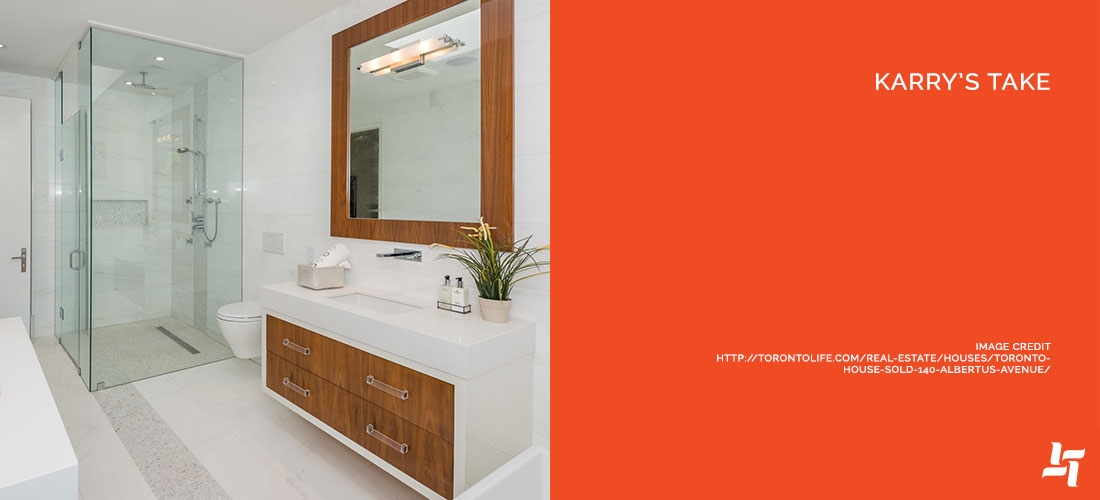 The Bottom Line
This one has 'heart of the city' modern written all over it. Tons of potential and tons of space for entertaining. It's more than move-in ready: it's move-in luxury. While the price tag is steep, if you can afford it, this house is worth the price!