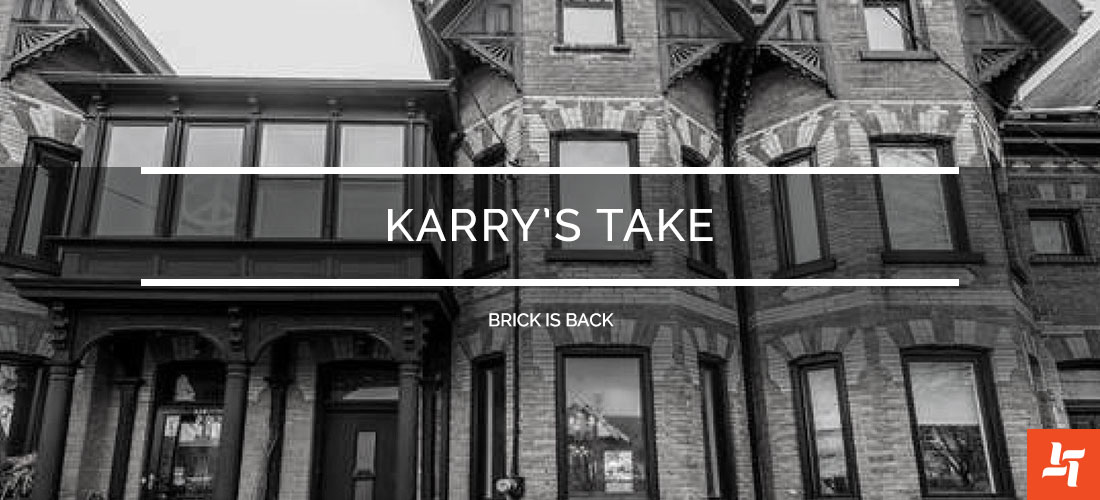 Karry's Take: Brick is Back
Want to modernize your Victorian home without losing its character? Get some ideas from this home and then call us for more!
Get Started
The Property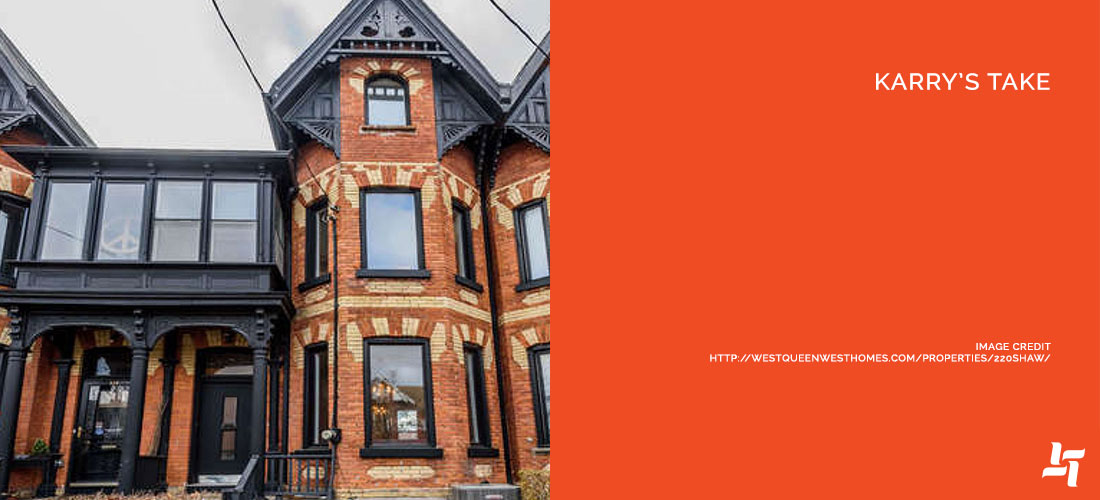 In an urban landscape saturated with condos and high-rises, the Victorian heritage home is becoming increasingly popular in Toronto's real estate climate. This can be demonstrated by this beautiful 19th-century row house bordering Bellwoods, which sold for nearly 400k above the asking price – and rightfully so! In addition to the old-school appeal of the exterior, the interior is newly renovated; character meets practicality. And despite the intimidating sale price of $1.62 million, this home, in its current state, could definitely serve as a profitable investment. To elaborate, the layout is currently divided into multiple rental units that could potentially serve as lucrative to the owner. Yes – we would all love to have this stunning home its entirety…but depending on your financial situation, the rental possibilities could make this prime real estate a bit more obtainable.
What We Love
1.) Curb Appeal:
The curb appeal is the primary selling point of this bad boy. As previously mentioned, the Victorian home is highly sought after in the modern housing sphere. There is increasing attraction to the character and wholesome ambiance that comes with a property like this – especially in a population as condensed as Toronto's. In spite of Queen West's evident gentrification over the past couple of decades, the neighbourhood has done an incredible job of preserving its rustic charm; this home being a prime example. With its original brick exterior and bay windows, this adorable house is overflowing with character which directly translates into evident curb appeal.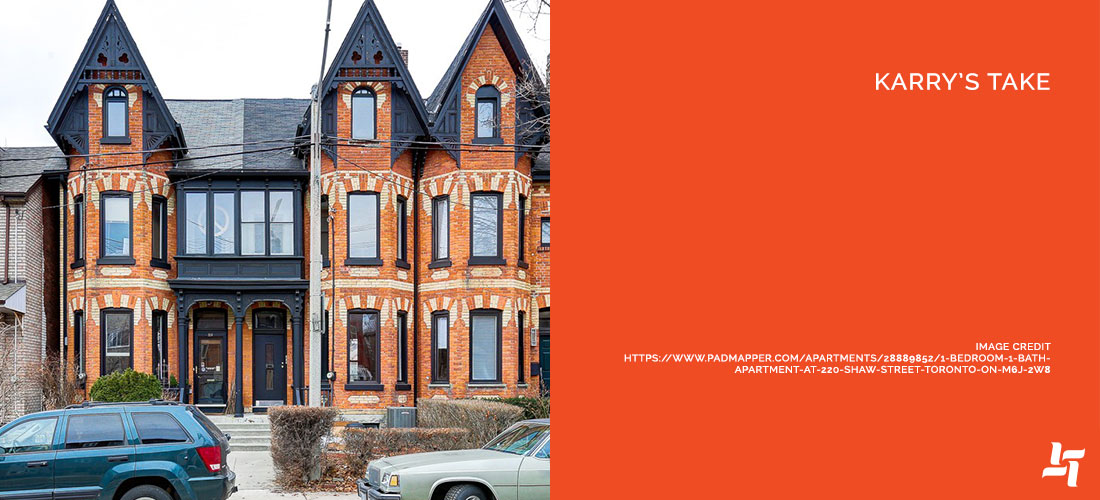 2.) Space and Possibilities:
With three floors, three bedrooms + den and three bathrooms, this home can easily accommodate a single family and provide space and luxury not often found this close to the city's core. That being said, the most recent residents of this home lived in private subdivided units within the house and the interior is still designed for said living dynamic. If the buyers made this purchase with the intention of maintaining the rental suites, then they're laughing to the bank. If they're planning on restoring it to its original single family state, some walls will have to come down. The home's transformation into a singular unit would eliminate the need for two of the home's three kitchens – which will require further renovation but provide a ton of additional square-footage. One could always open up the third-floor loft, which would serve as an incredible masters suite, and still gain a decent profit by renting out the less desirable basement suite. The possibilities are really endless!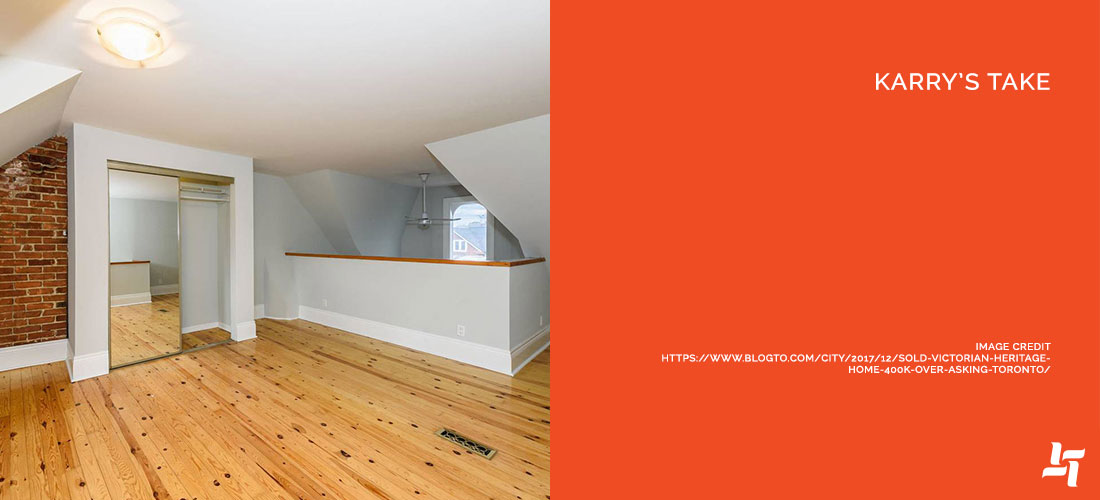 3.) Interior:
With the endlessly high ceilings and classic bay windows, this home's elegant interior gives it's character-brimming exterior a run for its money.  The white minimalist colour scheme gives the mouldings and original architecture the spotlight they deserve, and you can't go wrong with hardwood floors! Although the home appears to be newly renovated, there are some subtle nods to the heritage aspect of the space. There's a number of exposed brick accent walls, multiple chandeliers, and moulding/ceiling beams derivative of Victorian design. It has all of the appeal of a new home while maintaining it's classical charisma!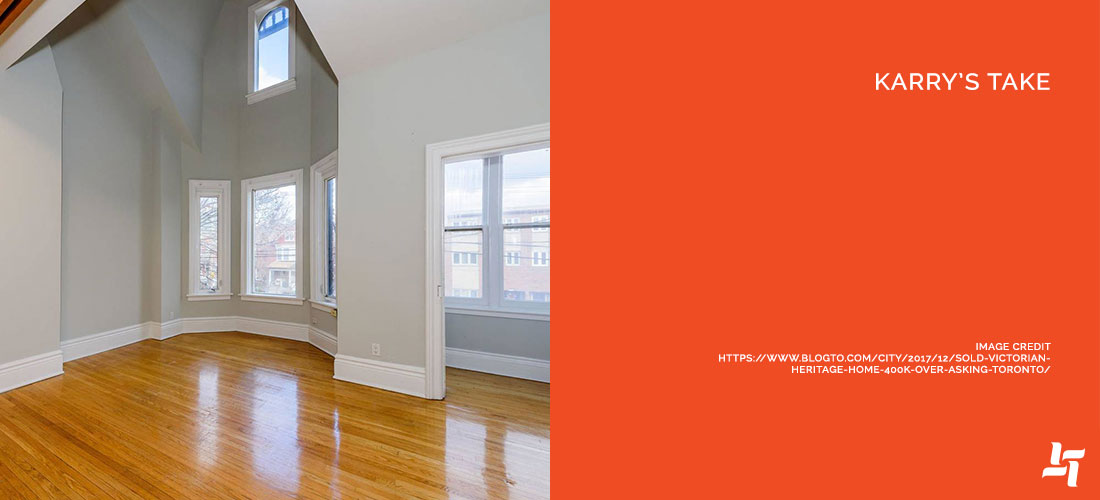 4.) The Yard:
At 16.34 x 121 feet, the yard may not be huge – but its about as good as it gets this close to downtown.  There's a deck on the main floor in addition to a large balcony stemming from the loft.  As it stands, the backyard is mostly concrete with a few trees. This eliminates the need for extensive yard work but could also lend itself to further renovation if you crave more greenery. Regardless, there's certainly potential for BBQ season!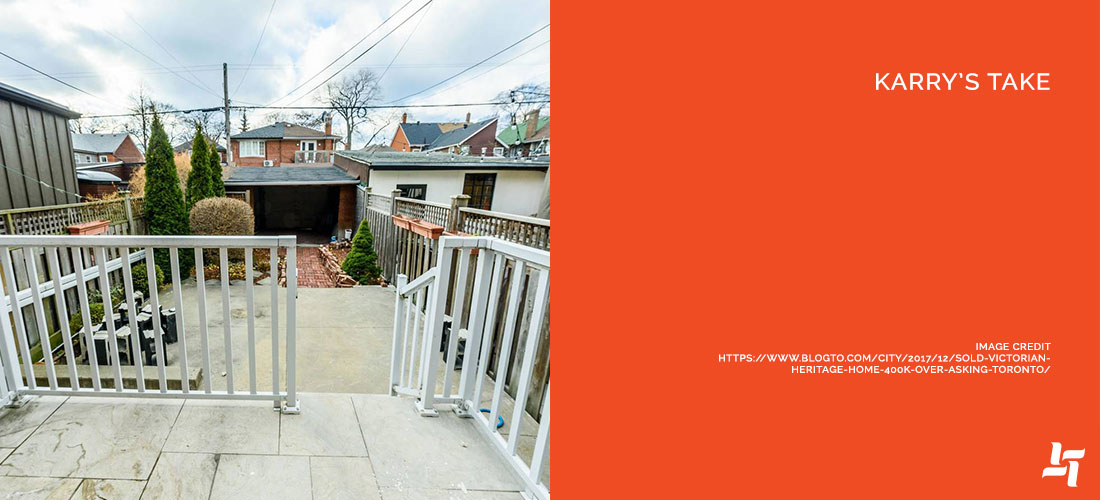 The Bottom Line:
Even with the buyer exceeding the asking price substantially, we'd say this property was worth every cent. Ho­mes with this much pastiche are becoming more and more valuable. The aesthetic appeal of the home paired with its incredible location gives us the sneaking suspicion that the buyer has little regrets about this one.