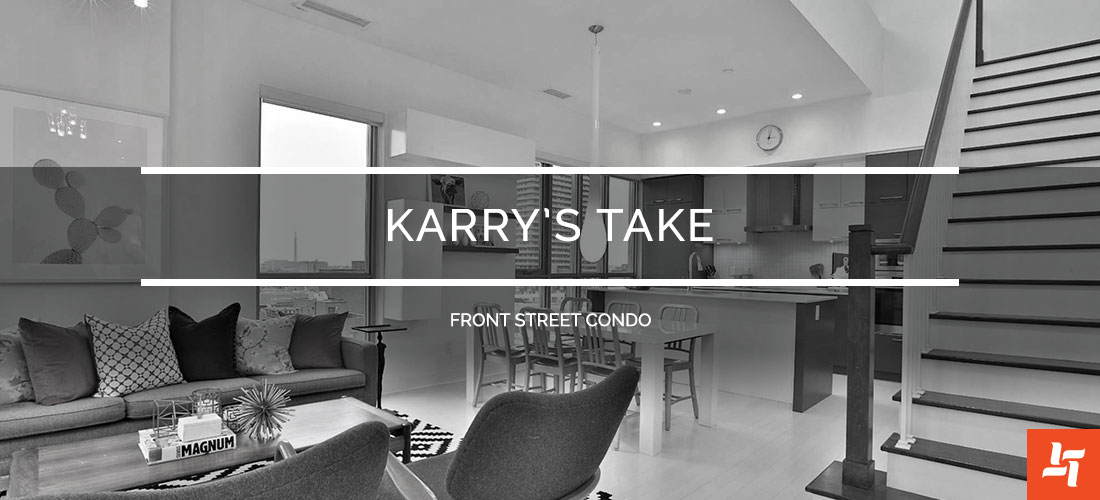 Karry's Take: Front Street Condo
Open-concept. Modern. Views. Check, check, check! This one has it all. Call us to bring the design inspiration from this condo into your own!
Get Started
The Property
A modern, luxury condo in the heart of downtown Toronto? Every Ontarian's dream! This one is filled with design inspiration for lovers of modern, minimalist design and neutral palettes. Look at some of our favourite features below.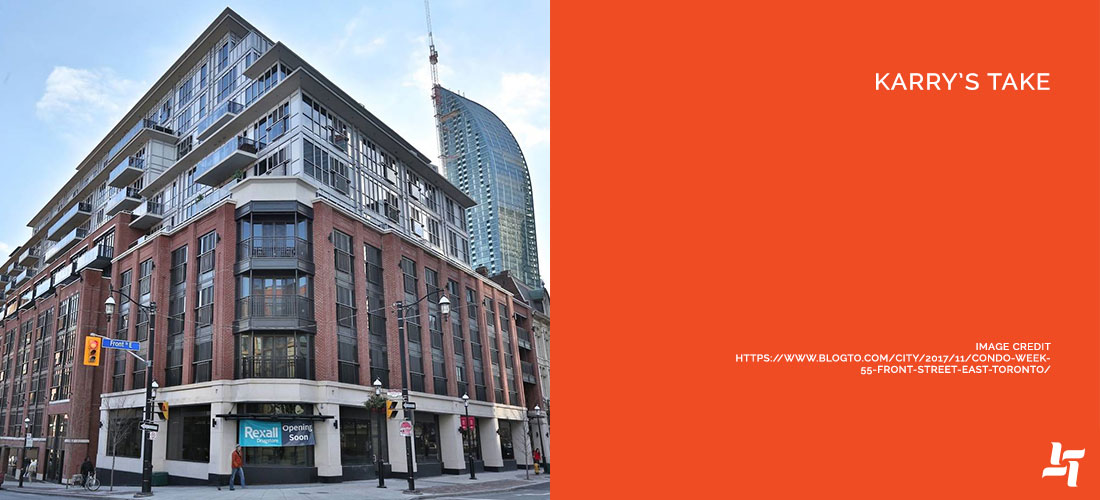 What We Love
1. Bright palette – It would be a shame to stifle a city condo, even one with all this natural light, with too many dark colours. This loft accentuates its high ceilings and ample space with a bright colour palette filled with whites and light greys. The few darker accents make that much more an impact because of it.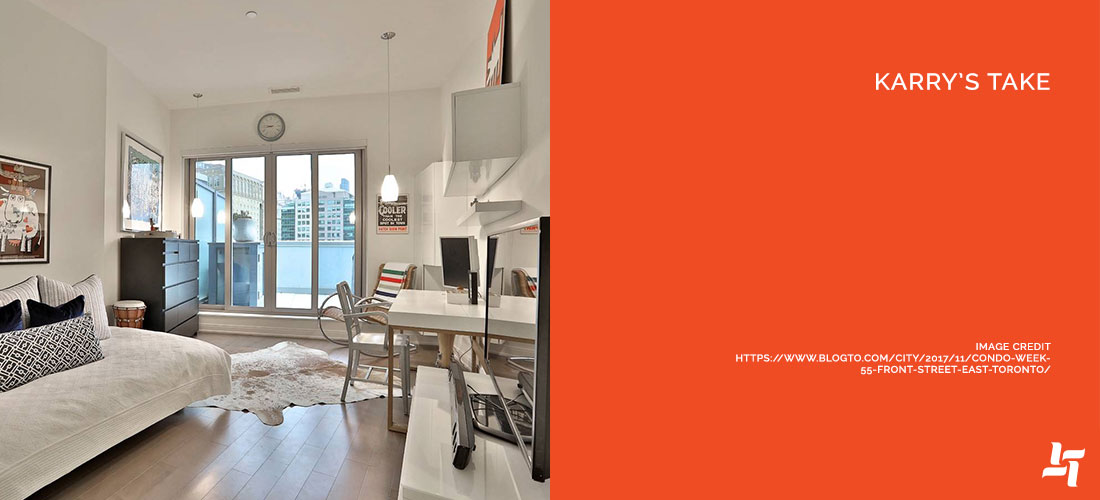 2. Modern bathroom – Who doesn't love a glass shower and soaker tub? The master ensuite bathroom is a picture-perfect spa getaway. The calming greys and grid-lined tiles inspire an instant calm.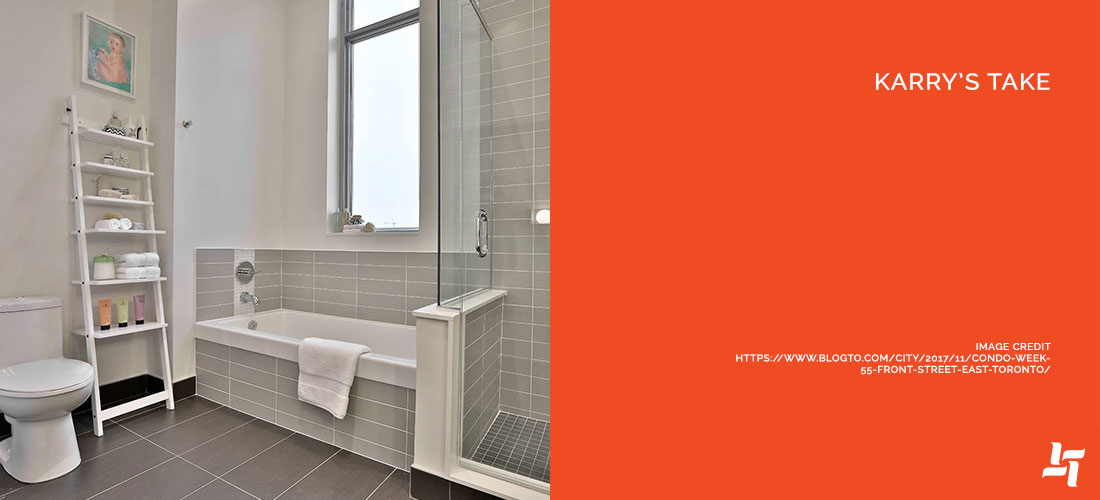 3. Views – A city apartment can make up for its smaller square footage with great views, and this one has tons. Floor to ceiling windows surround the main floor and give a spectacular view of the city from every room. It helps to make the room feel bigger because of the natural light it provides, as well as the clear connection to the outdoors.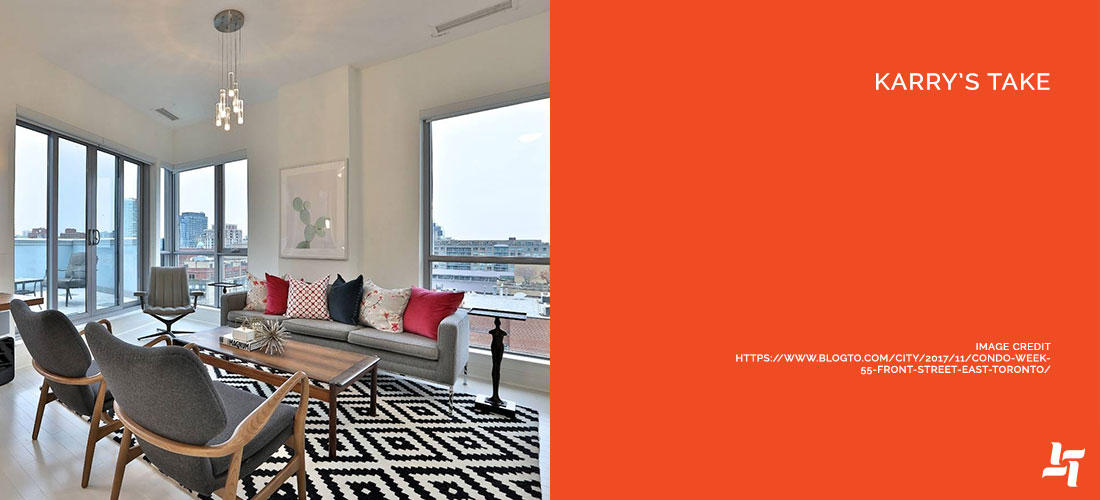 4. Kitchen/dining – The key to a home that's great for guests is in the kitchen. The large island in this kitchen flows seamlessly into the dining and living area, ensuring that the laughs and conversation continue no matter where the guests are gathering.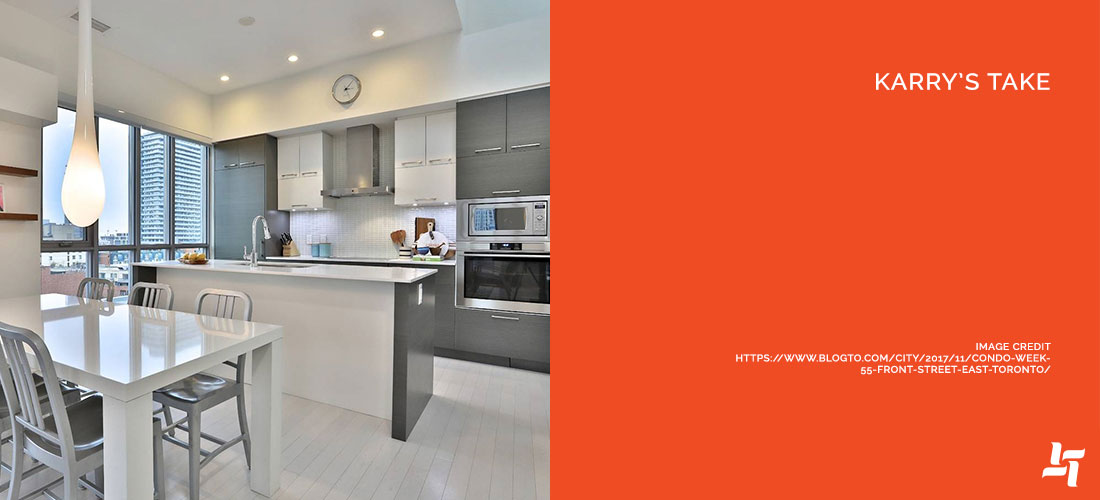 5. Entertainment potential – Add in the massive balcony space (with not one, but two seating areas) means this single apartment could host a soiree that most detached homes would struggle to accommodate. Balconies are another great sell on any property as they add an extra novelty in warmer weather, as well as making the home feel bigger.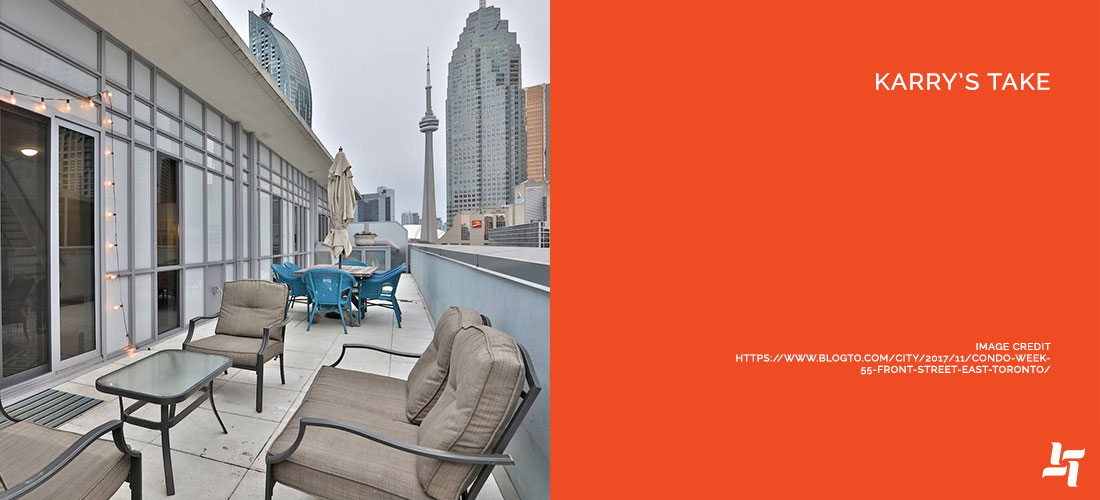 The Bottom Line
If we had to pick an apartment, we'd be more than happy living in this one. Views, space and a modern, open-concept layout tick all the boxes on today's design trends list. What design element from this loft would you use in your own home?
Stop by our office and we'll talk about how to make it happen!