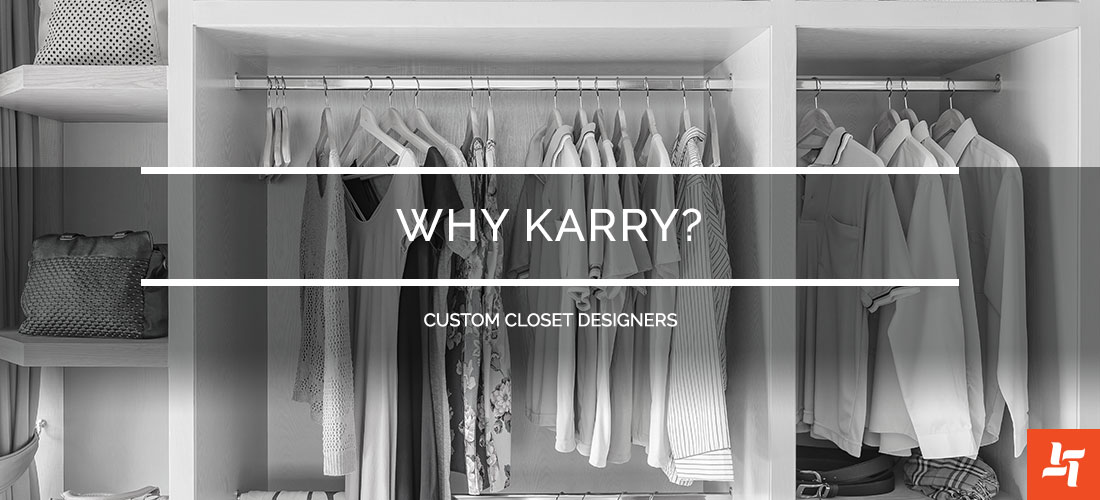 Why Karry? Custom Closet Designers
Ready for an organization renovation? Browse our blog ideas bring them to us for a custom design! Give us a call.
Get Started
Getting excited about a brand new custom closet is the true sign of maturity. You've finally accepted that organization is the key to happiness. It's ok, we won't tell, but we will get pumped up for a major organization renovation!
Storage Solutions
Custom closet design is our bread and butter. It might not seem glamorous, but a big walk-in closet can totally change the face of your home. Whether its basic storage on the main level, or a custom wardrobe closet in the master, this is where practical meets pretty.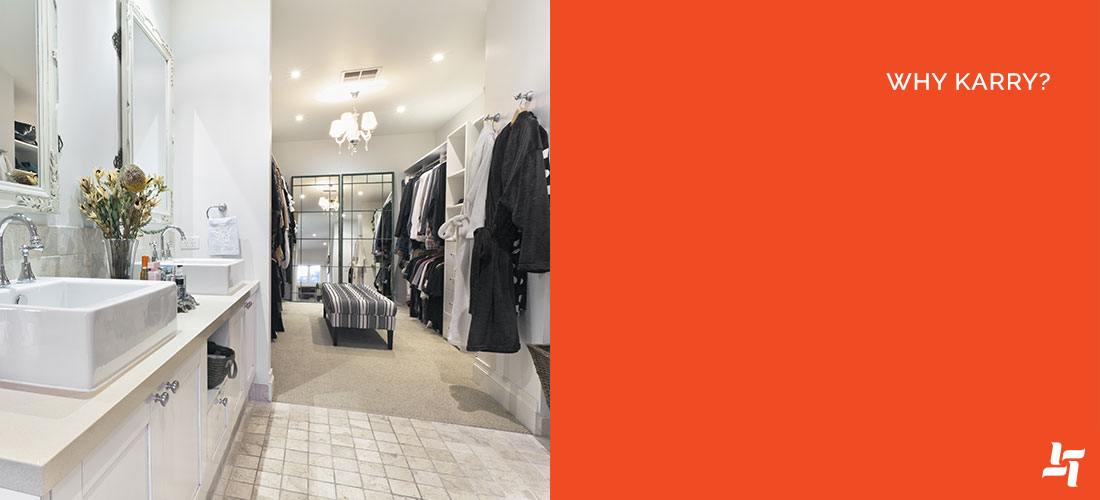 We've been building custom closets and storage solutions for a long time. That means we've got plenty of tips and tricks to give you the organization you need. The advantage to custom builds is that shelving, hooks etc. can be made right into the designated space; every square inch is utilized fully.
Design Solutions
It's about more than the practical though; storage can be pretty! We don't just leave it at organization though, we design a unit for presentation too. Your built-in wall unit or closet can be an eye-catching design feature. We use the best materials, for structure and looks, to ensure you're proud to show off that luxurious closet.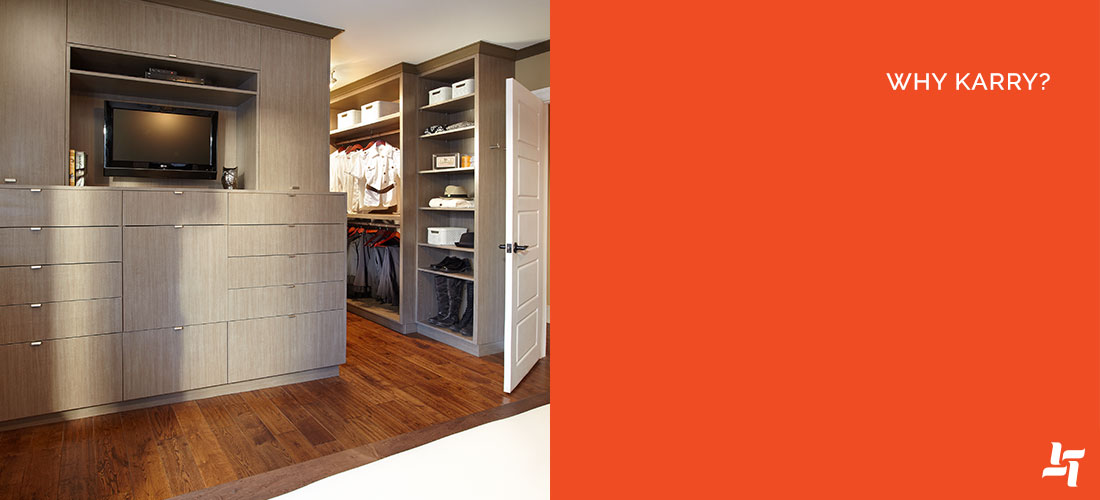 Take a look through a few of the custom closet systems we've designed for our clients.
Custom Solutions
All of our builds are custom made, ensuring the best options, materials and utility. Other closet builders like IKEA or big box stores offering pre-made designs won't fit seamlessly to your space. We can't stress how beneficial customizing your build can be. Every inch is used expertly.
Our builds give you the best storage possible, while also complementing the room as a whole. Custom designs mean we can add all the fun gadgets and accessories that we know you've been wanting too.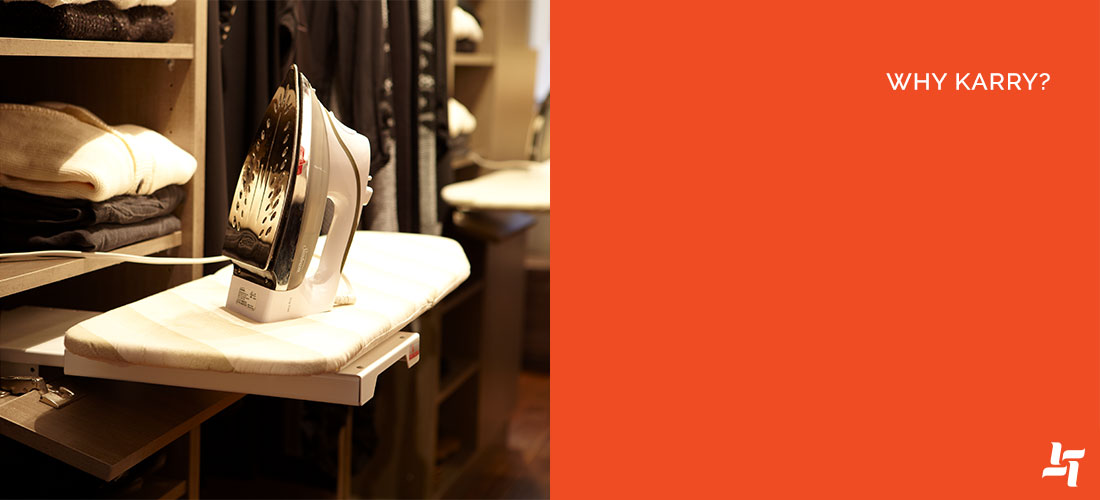 Take a look at our suggested blog posts for a better idea of what you can include in a custom closet build. Once you're ready to get that closet started, get in touch to start the design with us!