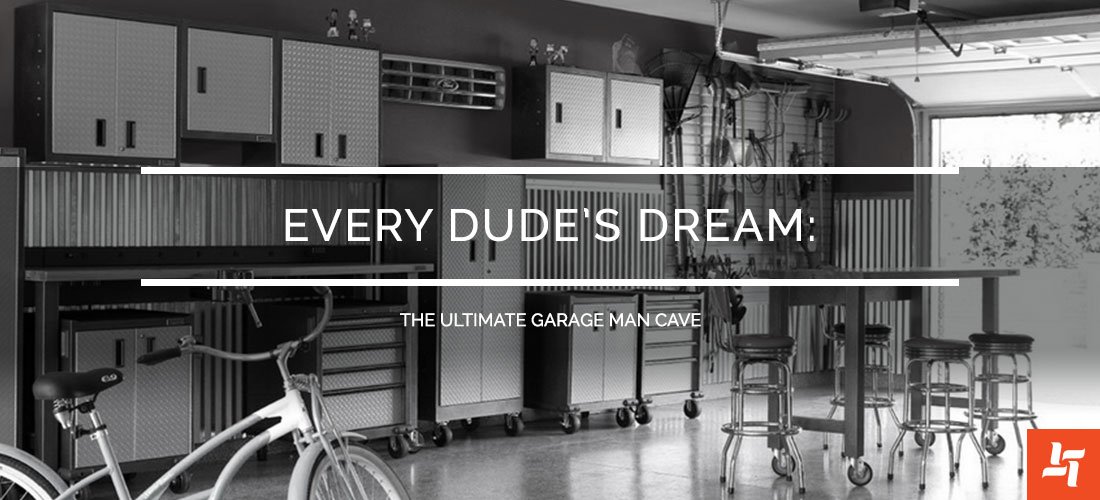 Every Dude's Dream: The Ultimate Garage Man Cave
The garage often gets sidelined style wise. It's time to rethink the usual storage space into something a little more exciting. Read on for great ideas for use and to make the space more comfortable.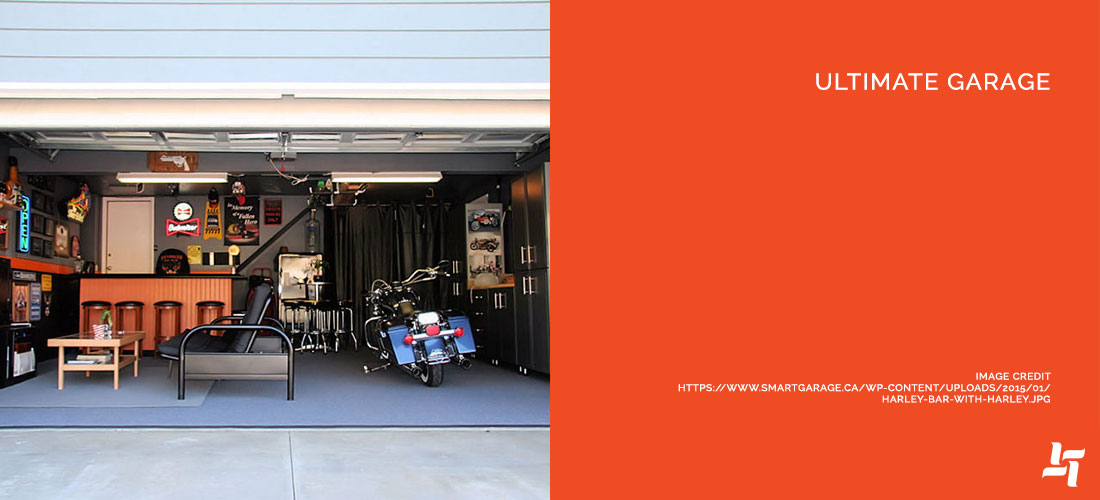 What to Use Your Garage For
Storage is the obvious go-to for a garage, but let's think outside the norm. Entertaining is the next big choice. If having a covered area for your car isn't a necessity, there's no reason not to make it a full out man cave. Add a TV, some comfy recliners, a pool table or dart board, and a flat surface for finger foods; that's everything you need to watch the game.
Stay true to the warehouse feel by turning your garage into a spot for repairs and construction. This could be anything from home DIY to a complete auto-body shop.
Try going unconventional too. The garage is a great space for more hands-on hobbies, like brewing, wine-making, collectibles, cars, photography etc. The main house will have more foot traffic than the garage, so keeping your projects away from that commotion works well. Plus, installing a beer tap or wine cellar helps to up your hosting game!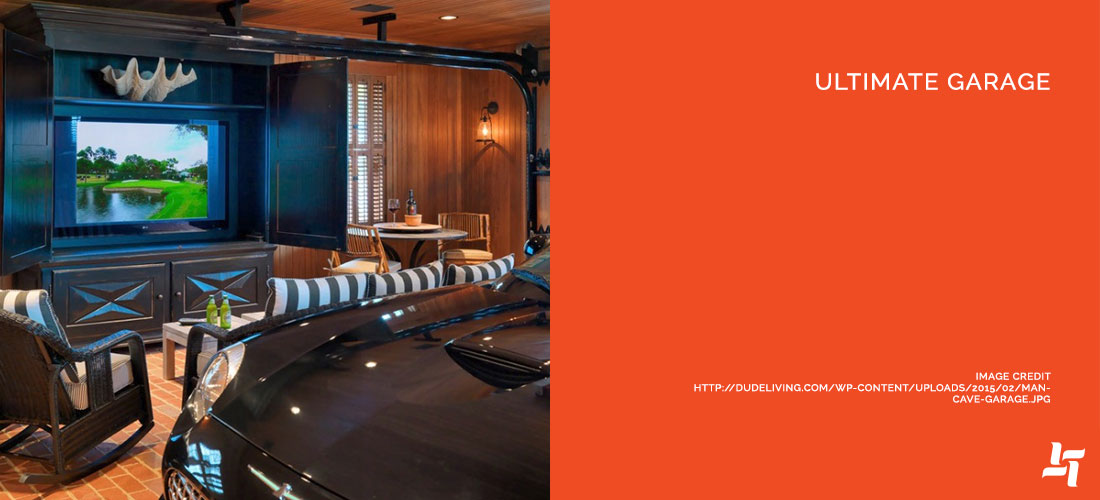 Best Ways to Organize Your Garage
Regardless of what you use it for, storage is still a key element. We recommend these organization ideas specifically for the garage:
Built-in units
The best way to maximize space will always be with custom built-ins. You use every inch you can and for the exact purpose you need. Not to mention they always look pretty cool too.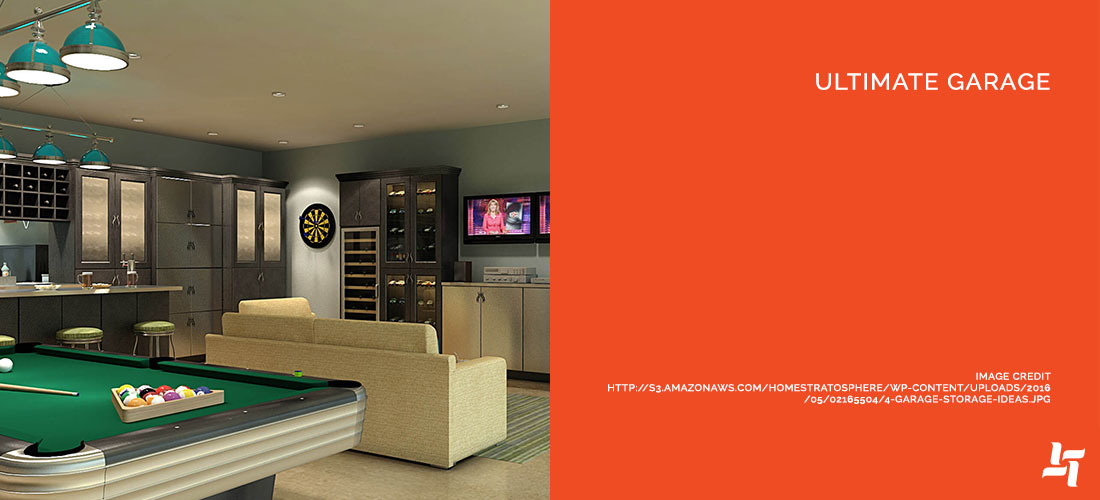 Open shelving
Garages usually feel cold and dreary without a lot of work. Maybe the best idea is to not fight it? Open shelving embraces the industrial feel and makes your things more accessible. It also reduces the amount of space that's closed off, letting things still feel big and open.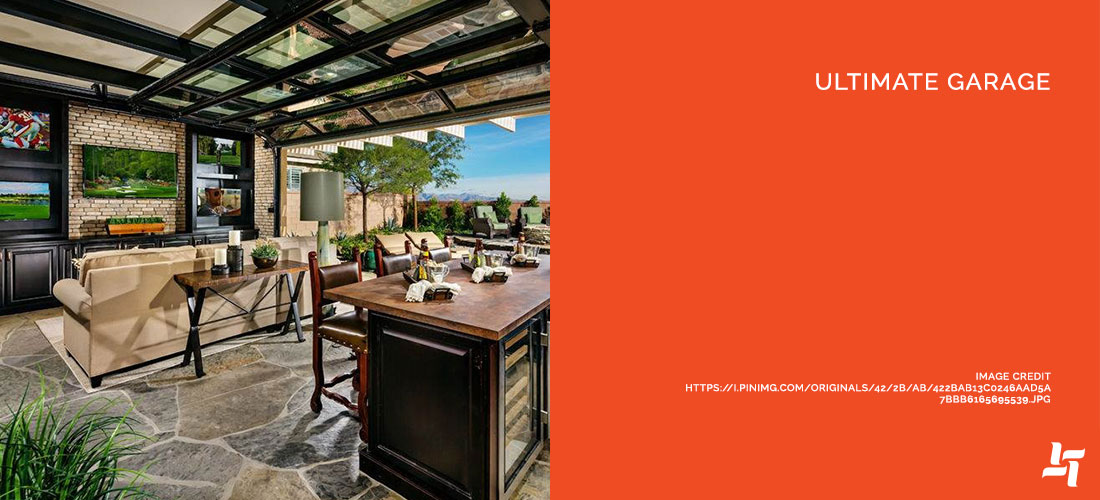 Ceiling racks
No one expects crown molding in a garage, so put all that ceiling area to use. Hanging bulky items like bikes, tools and containers on ceiling racks frees up floor space and keeps things from getting crowded. You can find several options at your local hardware store.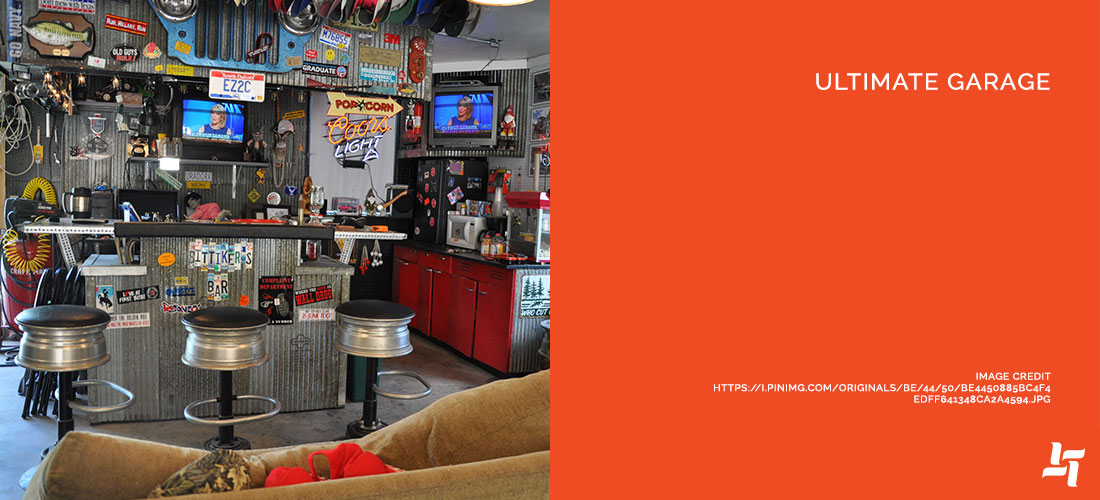 Prefab Units
While you're at the hardware store, browse prefab storage units and lockers specifically designed for garages. You can find tons of options at the Home Depot, Lowe's, Home Hardware and Ikea (for more stylish designs). These are usually more affordable than custom builds.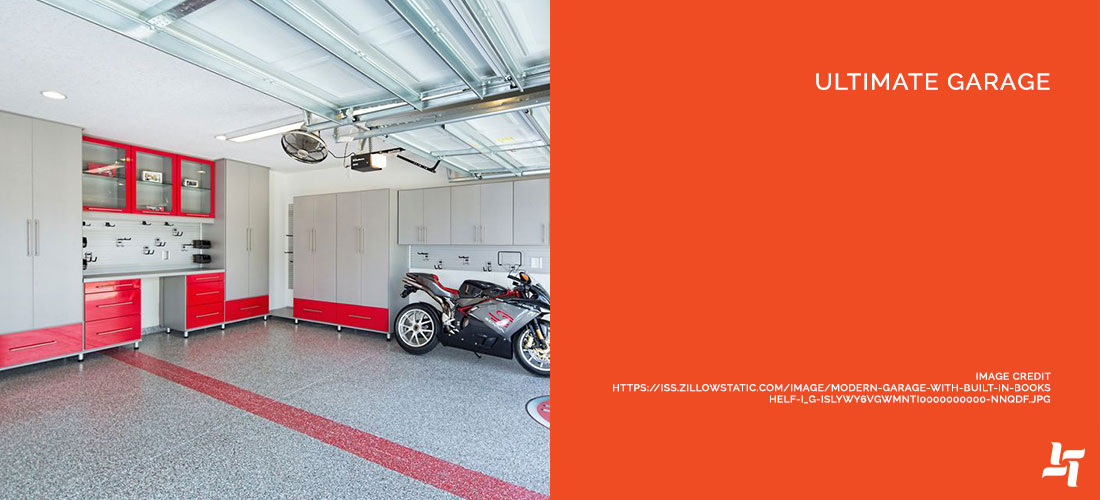 Things to Consider When Renovating Your Garage
It's important to keep in mind all the things that make this space different from the rest of the house. Most of those things are within (or not in) the walls.
Garages are rarely insulated; definitely not to the degree your main living areas are. Depending on your climate, you need to take temperatures into account if you want to use the space year-round. Either add insulation during a remodel, or bring in a space heater and A/C unit during appropriate seasons.
Electrical is a big consideration if you're planning to use the space for heavy duty power tools. For any electrical older than the 70s, we highly recommend having it updated. This will ensure the power can handle professional-grade tools without blowing a fuse constantly.
Finally, plumbing and drainage are big elements to look into. Homes are usually elevated somewhat, while garages are more often right on ground level. This puts them at greater risk for flooding. Check that your garage has a drainage system in the flooring to prevent water damage to items and for easier clean up if using the space for messier projects like auto repairs.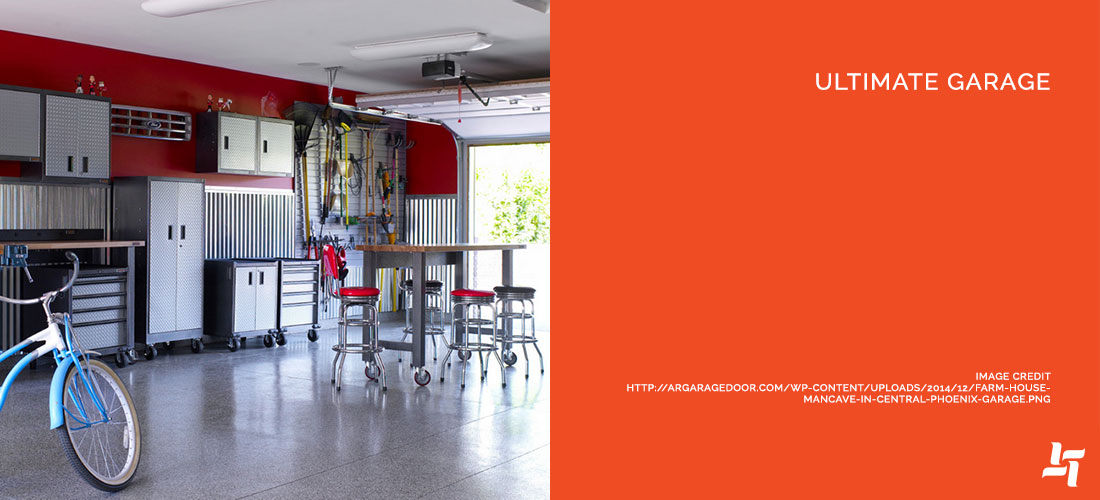 The things you need to consider are specific to what you plan to do with the space. Let's chat ideas for your garage and how to best renovate it!