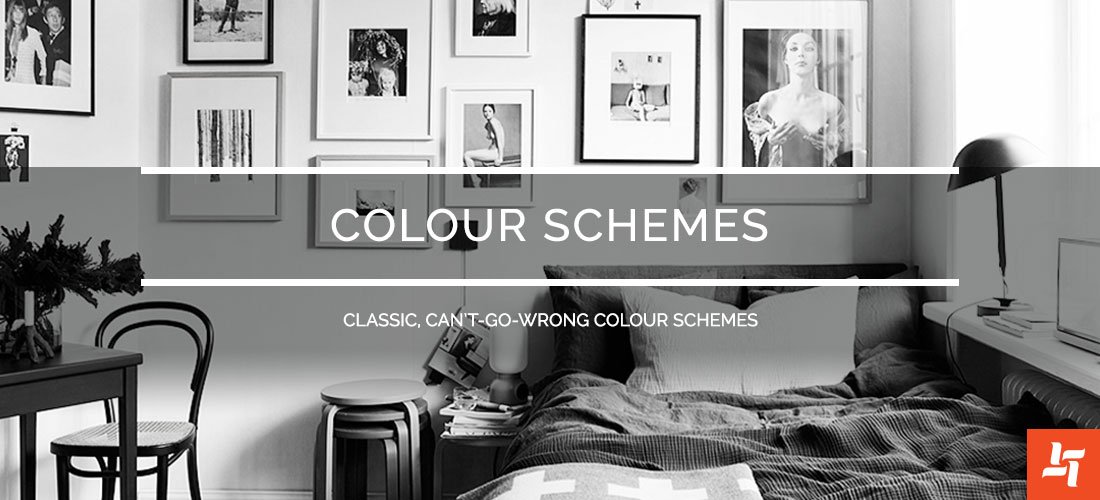 Classic, Can't-Go-Wrong Colour Schemes
Are you a classic colour connoisseur or are you looking for something daring? We can put all your colour ideas into play with a complimentary consultation.
Get Started
Picking a paint scheme is tough: the whole renovation lives or dies by that decision. Whether you like to go bold or with the tried and true, here are a few classic palettes to help you decide.
1. Black and White
Heavily based in contrasts, the black and white look is a colour theme that transcends decades. It is heavily adaptable, meaning it can be used just as effectively in traditional and modern design styles.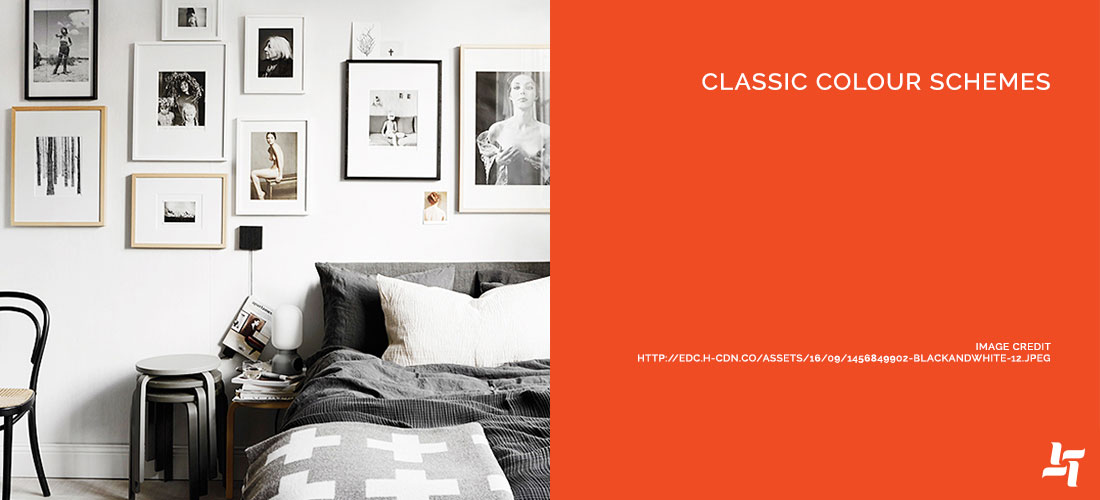 2. Cool Neutrals
Neutrals are the most common colour scheme in home design currently. The reason they're so popular is that, like black and white, they work with just about any colour in their tone (either warm or cool). The cool neutrals consist of greys and whites that lean towards blues and greens, and work best with modern and contemporary styles.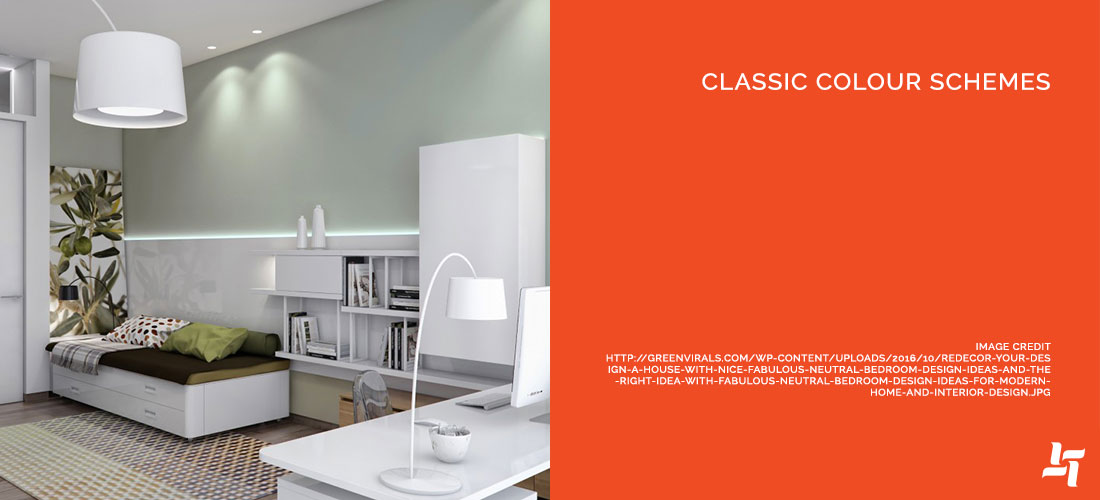 3. Warm Neutrals
In the same vein as the cool neutrals, warm neutrals work with just about any colour. These colours lean toward reds, yellows and other warmer tones though. For this reason, they lend to traditional, vintage and rustic design styles.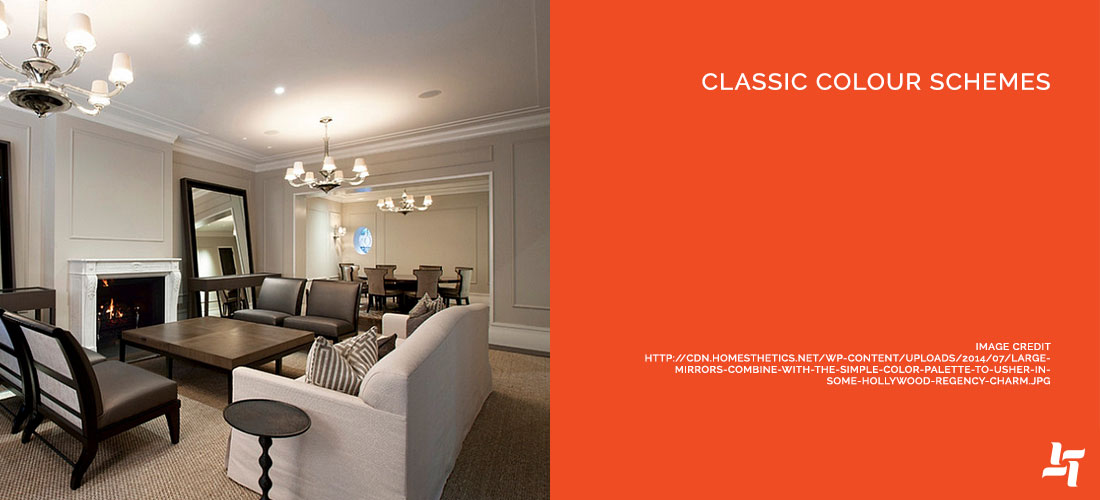 4. The Blue-Brown Spectrum
The blue-brown scheme is a great mediator that has stood the test of time. Adaptable based on your specific taste, this one offers a bit of boldness to those who want something different, but still traditional enough that it's not a scary leap.
The colours complement each other beautifully and create a warm, exciting space.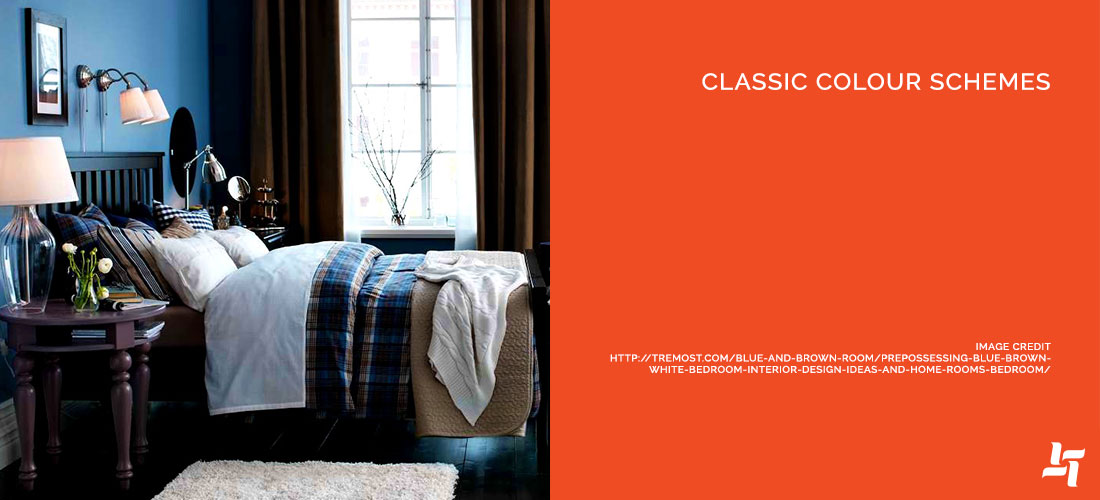 5. Accent Pops
Accent pops are often the reason people choose a neutral palette to serve as their paint foundation: leave the rest of the room steady so that one particularly spot can really shine. This is another great mediator option for the 'out of the box design' newbies.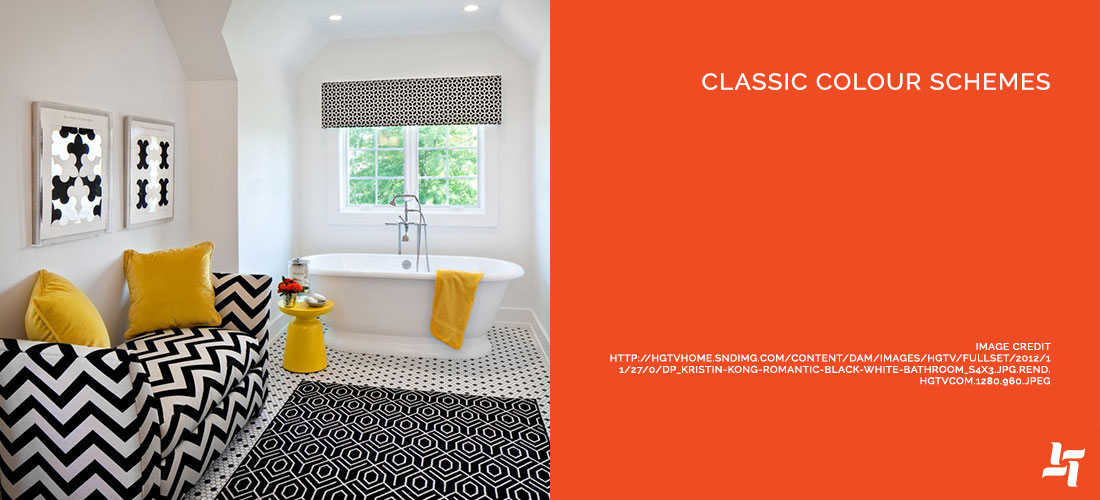 So which popular colour scheme is your thing? Are you a true neutral or a bit of a wild child? We love putting new twists on classic ideas, so if you're ready to turn your room into something beautiful, we want to work with you! Give us a call for a complimentary consultation!
If you love this style, you might also like: