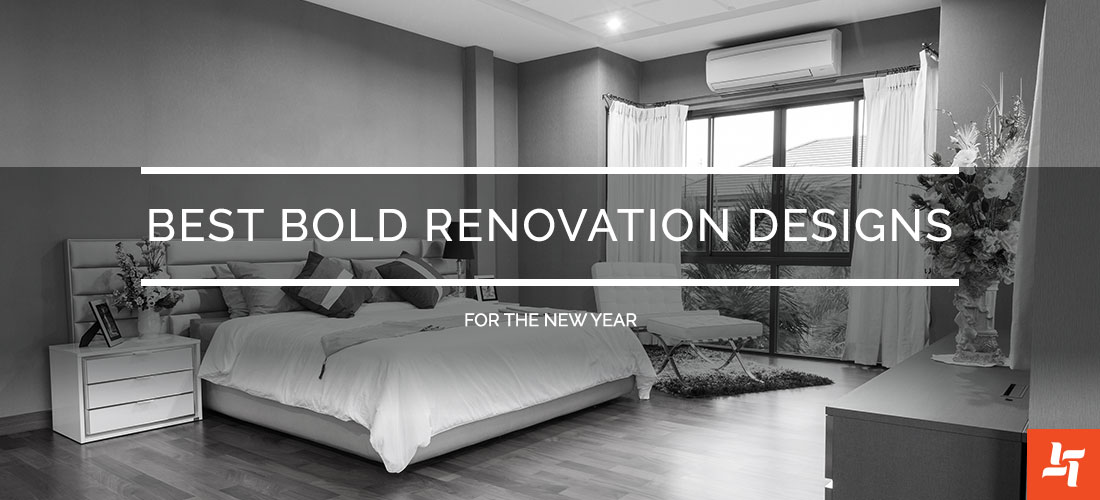 Best Bold Renovation Designs for the New Year
Go big or go home in 2016…or perhaps, go big at home. If you're committing to a home renovation this year, really go for it. No more settling with the safe choice: choose a statement design that will inspire your guests.
Colour

Colour is the quickest and most affordable way to make a big statement in your new renovation. If an entire room painted with a bold colour is a little too daring for you, try an accent wall: one big, bold element of your room. For something really new, consider an accent ceiling.
Windows

Windows are too often forgotten in the renovation process. Not only can new windows pay off in your energy bills, but they can transform a room in a big way too. Floor to ceiling windows are the first thing to draw the eye. Use amazing views and expansive light to create a dramatic look in your space.
Lighting – Chandelier

Lighting and chandeliers are another quick addition to a home renovation that can make a massive impact. Whole designs can revolve around grand chandeliers. Also, consider hidden lighting around a room for a great discussion piece.
Materials – Copper, Steel, Tile

Metals are moving in to new designs more and more. Stainless steel is especially taking over kitchen renovations, and not just on appliances. Copper and stainless steel countertops are becoming very popular and create a really special look.
Patterns

In the same vein as paint colour and accent walls, patterns are a great element to bring into your new design. Wallpaper and painted on stencils can create some really elegant looks these days. If that's too big a commitment, mixing bold patterns on fabrics, like throws and pillows, are a great way to try out statement pieces too.
We love finding new ways to make a big impact in home renovations. Give us a call to make a statement in your new space!