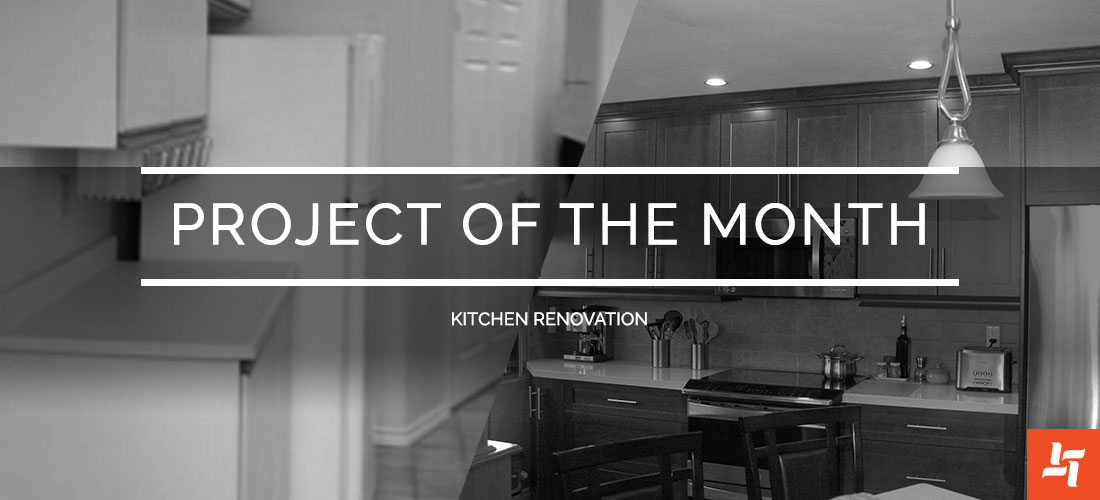 Kitchen Renovation: Before & After
We're moving back into the kitchen for November's project of the month! The main goal in this reno was about better utilizing the cramped space. Through a complete gut of the existing kitchen, and taking down a couple walls, we brought out some serious potential in this smaller kitchen.
Before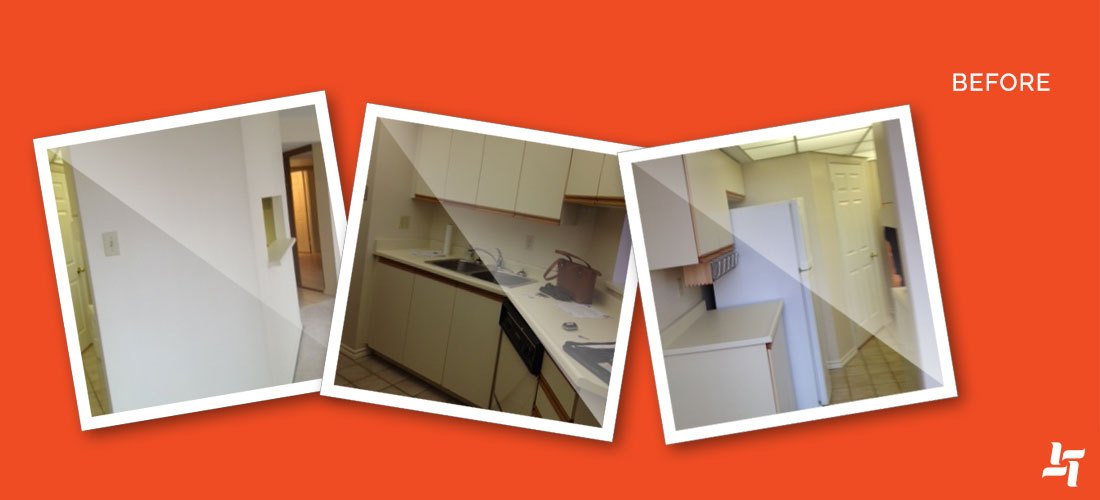 The major issues facing the existing kitchen were poor lighting, minimal space, an awkward layout, and dated everything, all contributing to a cramped, uninviting feel. The first obvious move would be to replace the cabinetry, counters, appliances, and flooring. With more modern materials, the kitchen would automatically be improved greatly.

We took this kitchen renovation far beyond a décor update. Space was a huge issue and, with open concept being the popular choice today, we needed to open that kitchen up.

We started with removing two walls that were enclosing the space to open the kitchen up to the rest of the house. This moved the kitchen out horizontally, but there was even more room for improvement. Our next move was to change out the drop lighted ceiling and replace it with simple drywall and pot lights. Doing this, we opened the kitchen up vertically, and brightened the room.
After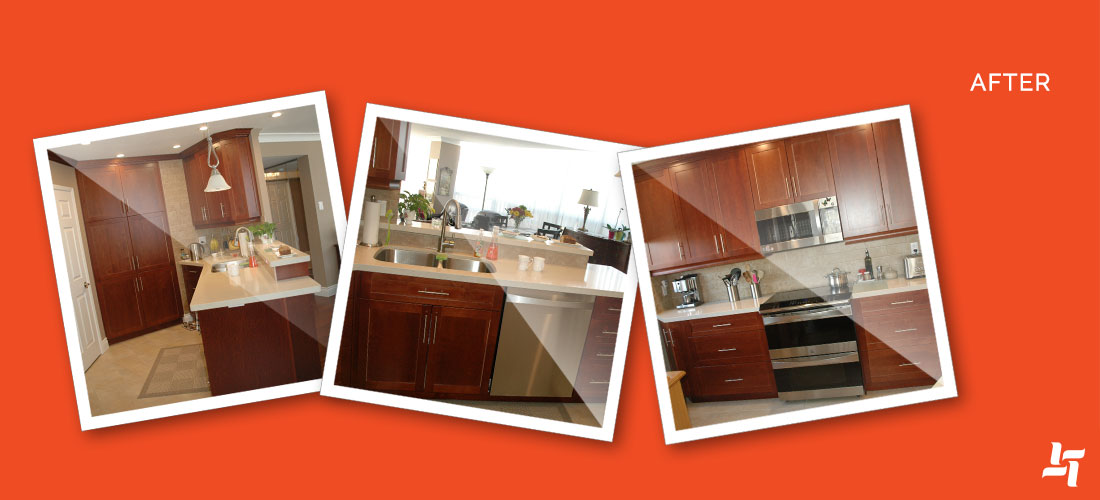 The finishing touches made this kitchen into an envious, updated space. Stainless steel appliances and modern cabinet hardware kept things modern, while the dark cabinets with lighter counters and floor tied in a traditional kitchen look. Additionally, the new cabinets and pantry maximized storage space.

The greatest value in this design was the eating areas. A small breakfast bar was built into the peninsula, which also overlooks the actual dining area. Being able to socialize with guests while preparing meals is a huge sell in modern kitchens, and this one brought significant value to the home.