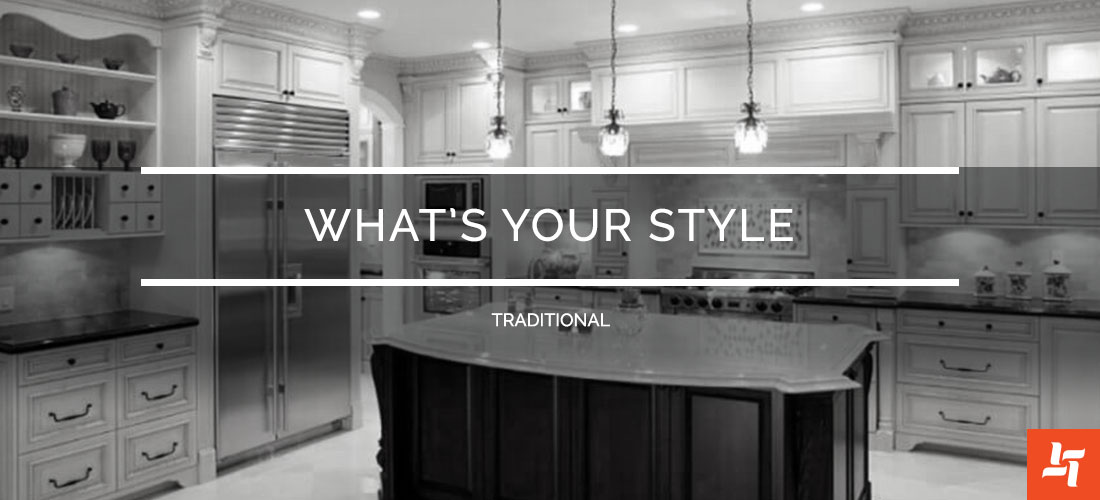 What's Your Style – Traditional
There's a reason it's a classic – traditional never goes out of style. Call us to create this look in your home!
Get Started
Overview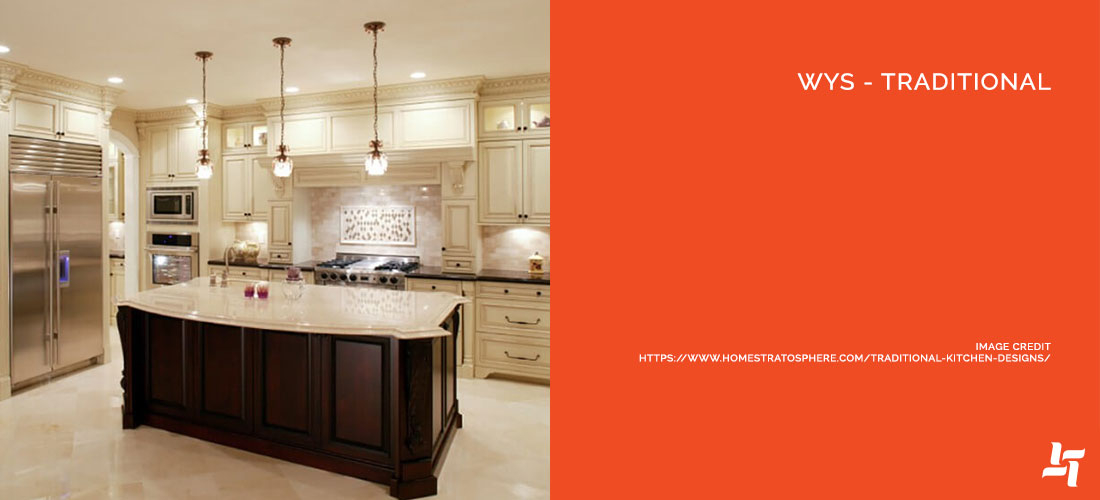 The traditional style is a classic for a reason, you can't go wrong here. Sometimes contemporary is just too cold and rustic is just a little too warm. Traditional design is the sweet spot that fits just right.
Traditional décor is sometime considered the 'safe' choice because it takes the best of different styles and avoids extremes. It can bring in English country design, old-century French and contemporary elements all in one room.
Materials
 Imagine Hamptons style design with warmer tones and more colour. Granite counters, hardwood floors, textured stone backsplash and stainless steel appliances.
The primary considerations with materials:
Stone and tile: warm tones and they don't always need to be smooth, consider limestone backsplashes
Wood: whether it's cabinets or floors, get a rich, dark wood that stands out and looks sturdy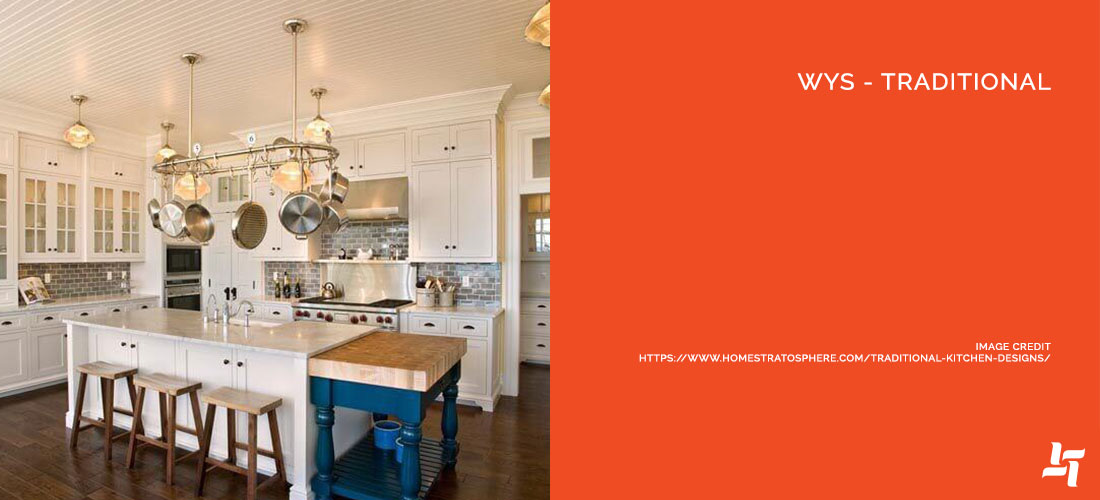 Colours
 As mentioned before, colours in traditional kitchens tend to be warmer, even the neutrals. While traditional interior design takes elements from contemporary and modern design, it generally moves away from the colder tones.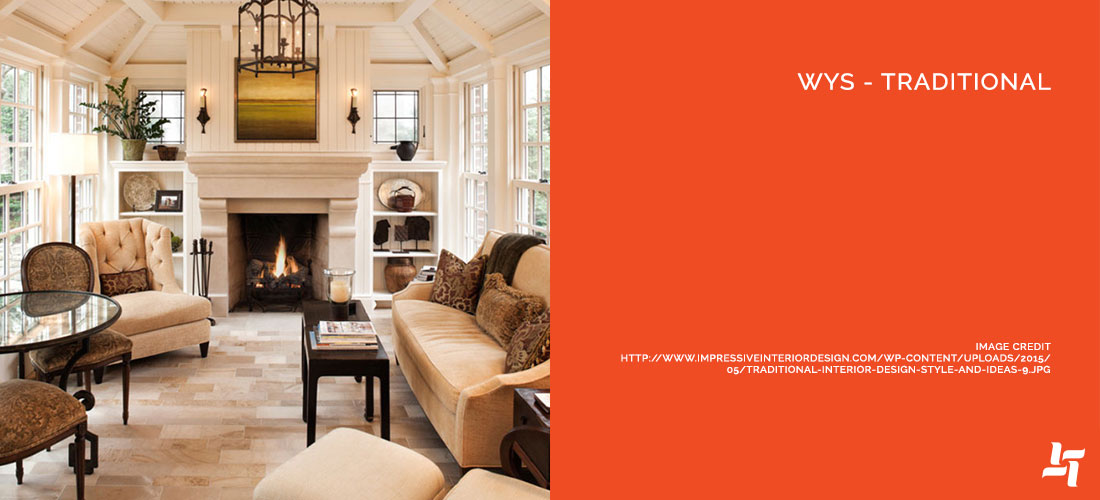 Furniture/Appliances/Hardware
 Craftsman, custom cabinetry is a great way to create this style. Cabinets are commonly raised panel with intricate details. Furniture favours more fabric. You can use plush, oversized contemporary couches, or more English cottage floral chairs. Avoid anything too modern or industrial.
Appliances and hardware do take a modern flair here, with brush nickel and chrome being popular.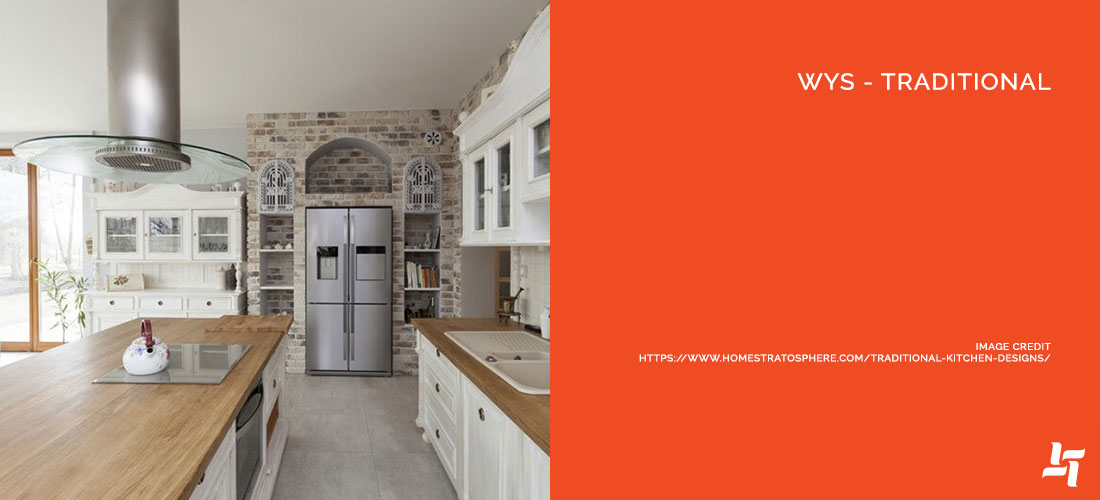 Décor/Finishing
Traditional enjoys the middle ground between eccentric staged clutter and contemporary minimalist space. You're encouraged to get rugs, pillows and throws with colours and patterns (floral is big).
Always be careful not to overdo it though. Too many different colours and clashing patterns can create a room with an anxious feel. No more than 2 or 3 different colours or patterns in one room.
Wall art is a chance to sell the traditional feel. Gallery walls, oil paintings and vintage-feeling frames work great, but more simple rectangle frames fit just as well.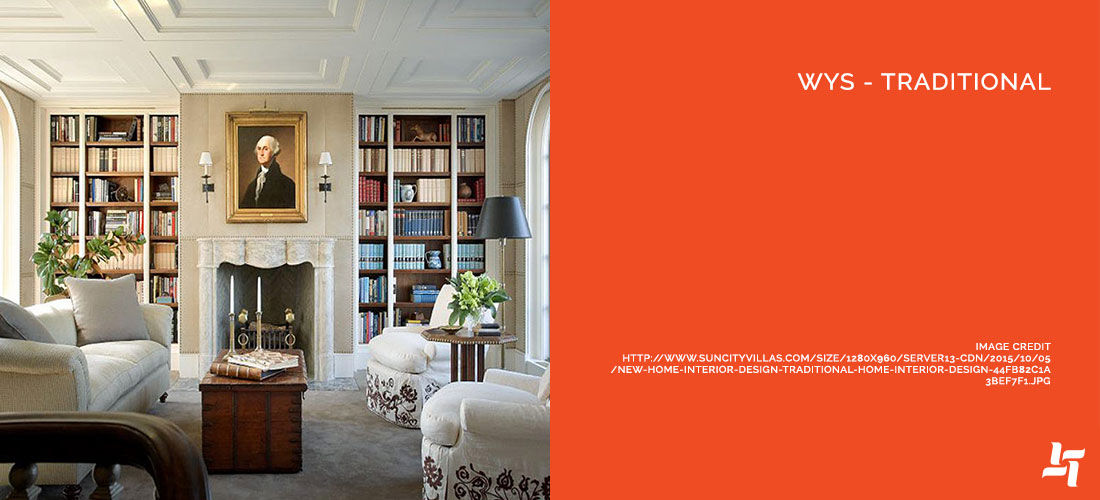 Not ready to choose between different interior design styles? Try traditional décor, where you can take the best of them all! We can help fit this style into your home; call for a consultation to find out how.