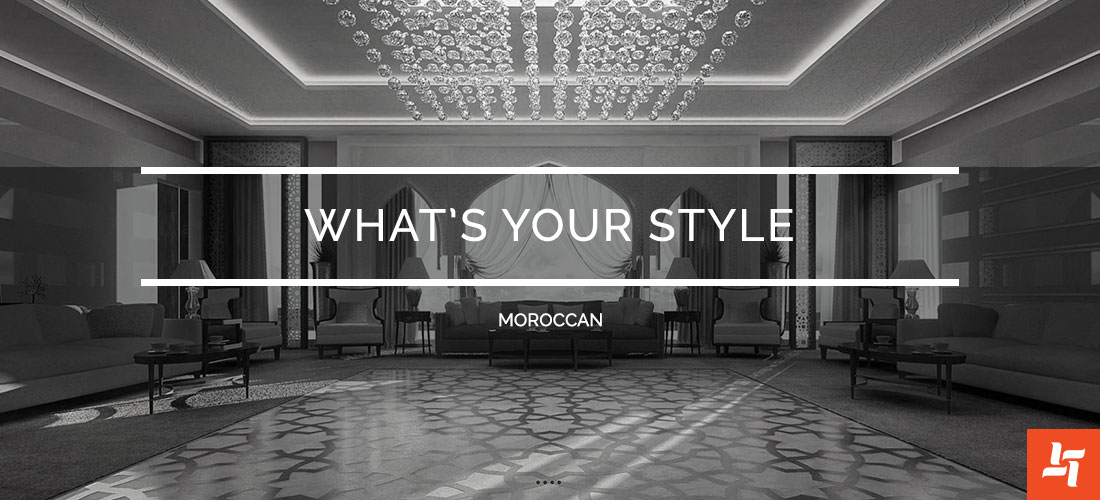 What's Your Style – Moroccan
Explore something different in your next renovation and get inspired by Moroccan design. Give us a call for more ideas.
Get Started
Overview
Details, details, details: Moroccan design style is all about the details. Using curves, luxurious materials and a strong Eastern influence, this style is very different from contemporary Western tastes. If you want to be a trendsetter, going full Moroccan or using single elements to inspire you is the way to go.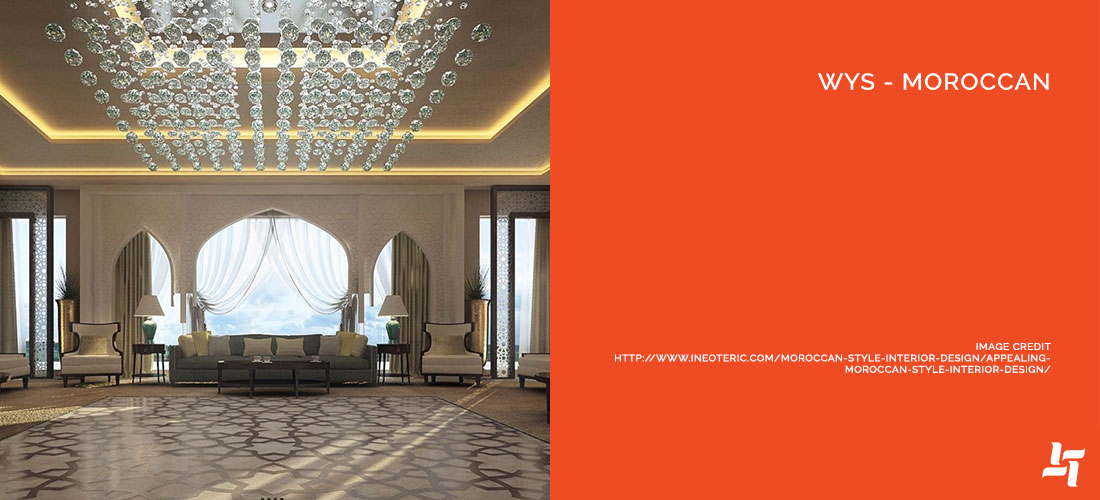 Layout
This style has an interesting mix of big and small, expansive and cozy. Grand rooms work well; Moroccan design is very opulent in nature. However, all that space is filled and used. Whether it's with furniture, décor, fabrics or artistic details, no space is left blank.
In the architecture and layout sense, arched entryways and niches are the surest way to inspire this style.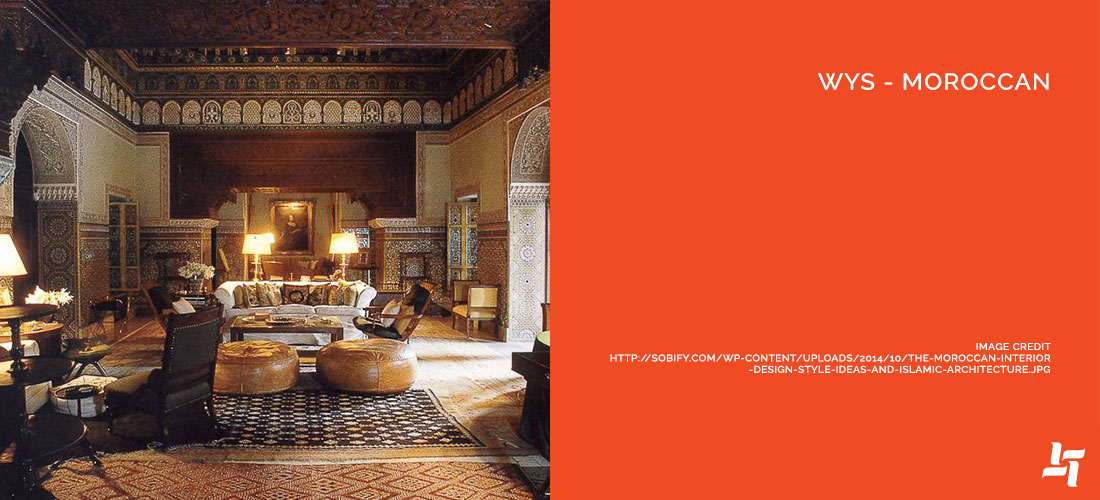 Materials
Materials that make up this style are lush and luxurious feeling, but they don't have to break the bank. Stone, marble especially, are great for Moroccan bathrooms. For every other room: wood, shiny metals like silver and especially gold are mainstays. Use vibrant, colourful fabrics and ornate designs.
Ceramic, glass and stone tiles are a pivotal element. So much of this style is defined by intricate stone reliefs, patterns, frescos, backsplashes and accent walls. A single subway tile won't work here. Pick a few different tile types and create artwork with those materials.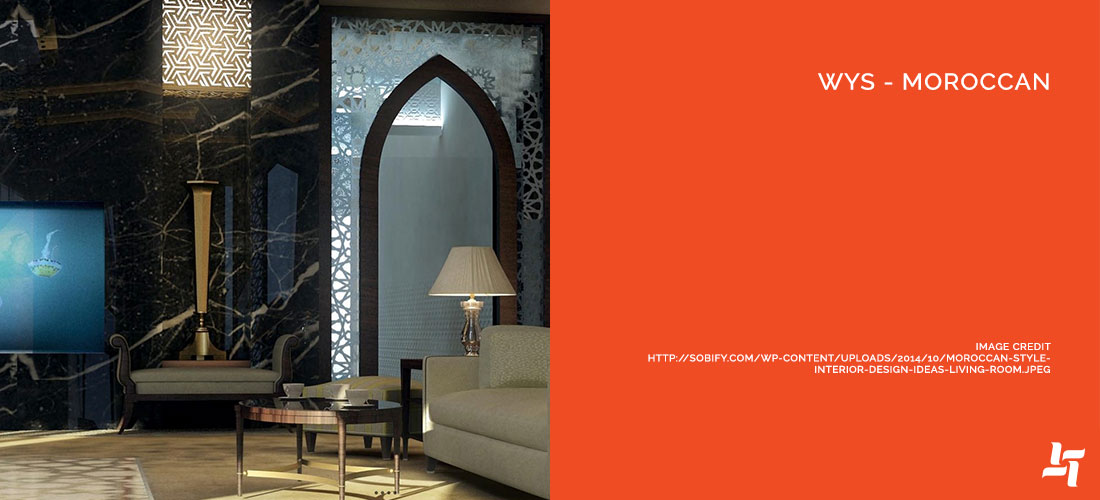 Don't hold back here. You can go for broke on quality materials, but you can achieve that same luxurious feel with more affordable alternatives too. It's all about grand, opulent and detailed inspiration. Reach out to us for cost-effective ideas for this style.
Colours
There is no better style than Moroccan to let your love for colour fly free. While there are contemporary hybrids of this style that use more modern colour schemes, traditionally it is defined by rich, warm and vibrant colours. Think of different jewel tones: reds, purples, blues, greens, yellows and combine them with gold and silver.
The warmth isn't just from the luxurious feel though. In a practical sense, Moroccan structures are traditionally built with plaster, which naturally takes on a warm, sandy tone. Emulate this for an even more authentic feel.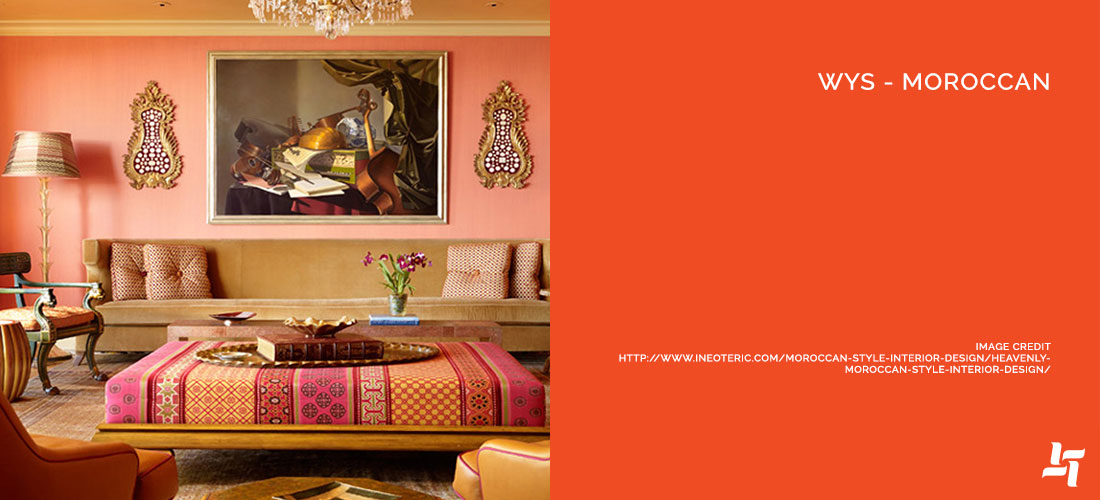 Furniture/Appliances/Hardware
Forget what you think you know and go unconventional. Contemporary furniture is subtle enough in its design that it could work in a Moroccan design setting. However, with such a fantastic style, why waste it with traditional?
Just like the architecture, tile work, and materials, furniture should be pieces of art. Try large, lavish couches and ornately crafted coffee tables. Experiment with pot lights vs pendant lights and chandeliers, or perhaps a mix of both. The rules of what we're used to in Western design don't apply here, so think outside the box.
Play with colours and fabrics, and above all, be confident that every piece makes a statement on its own.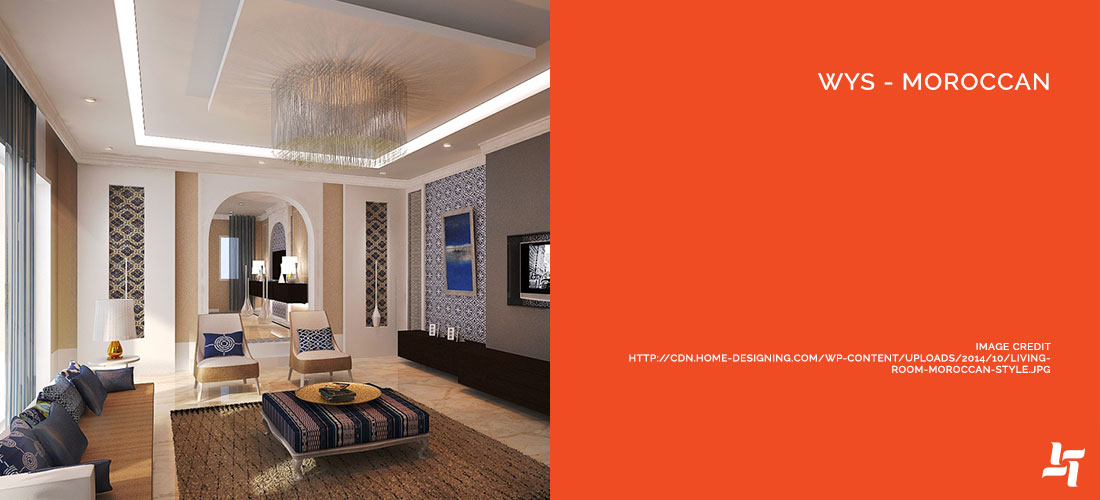 Décor/Finishing
Since Moroccan interior design doesn't worry about that open-concept and neutral space feel that contemporary design does, you have full license to fill your space. Stop yourself when the clutter reaches tripping hazard potential, but beyond that, seek out beautiful, individual pieces like lanterns, chandeliers, picture frames, rugs, pillows, throws and more.
Remember, intricate designs, lavish colours and artistic pieces are the staples. This is the perfect opportunity to try out wall stencils too. It's just one of the many cost-effective ways to pull off the detailed artistic designs without expensive materials. Accent wall anyone?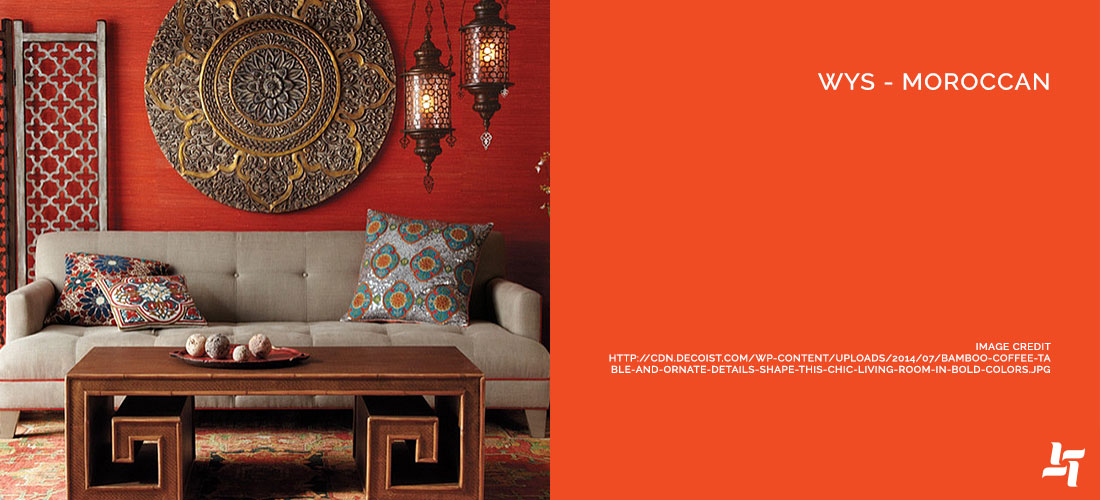 Explore something different in your next renovation and get inspired by Moroccan design. Call us for a full design overhaul or ideas to merge this style with your own.