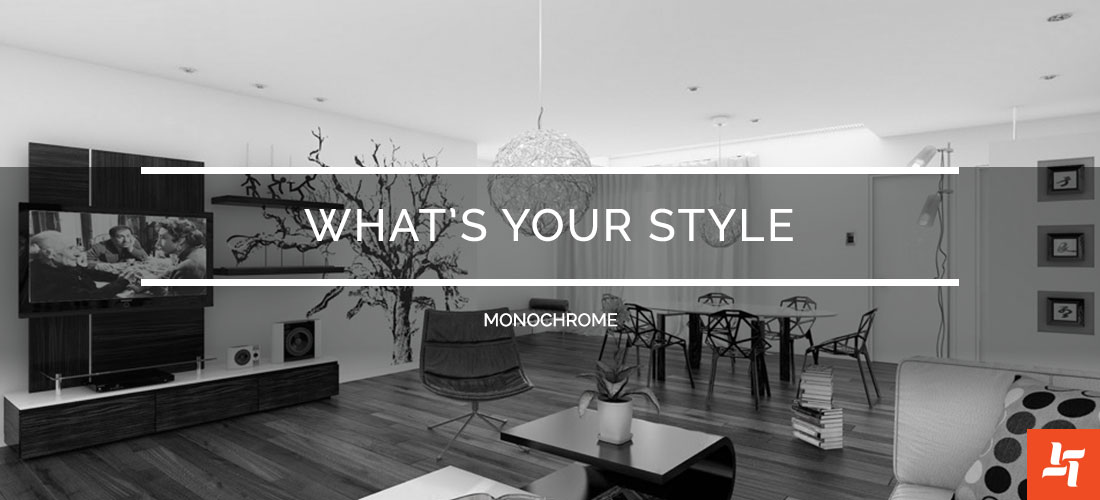 What's Your Style – Monochrome
Want to turn ideas into reality? Give us a call to discuss bringing monochrome design into your home.
Get Started
Overview
 Monochrome highlights the versatility of a single colour. If you're a big fan of one colour and can't get it out of your head, this style is for you.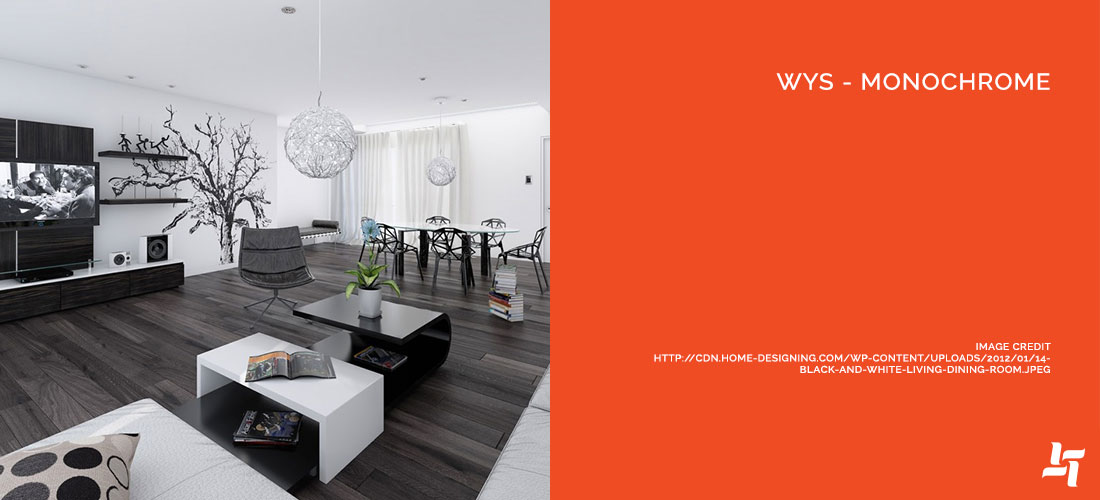 Layout
Monochrome works with any size room, but it's the shape and layout to note. The more character and unique elements a room has, like alcoves and sloped ceilings, the more ideas to play with.
Consider a darker tone of your main colour to create an accent wall.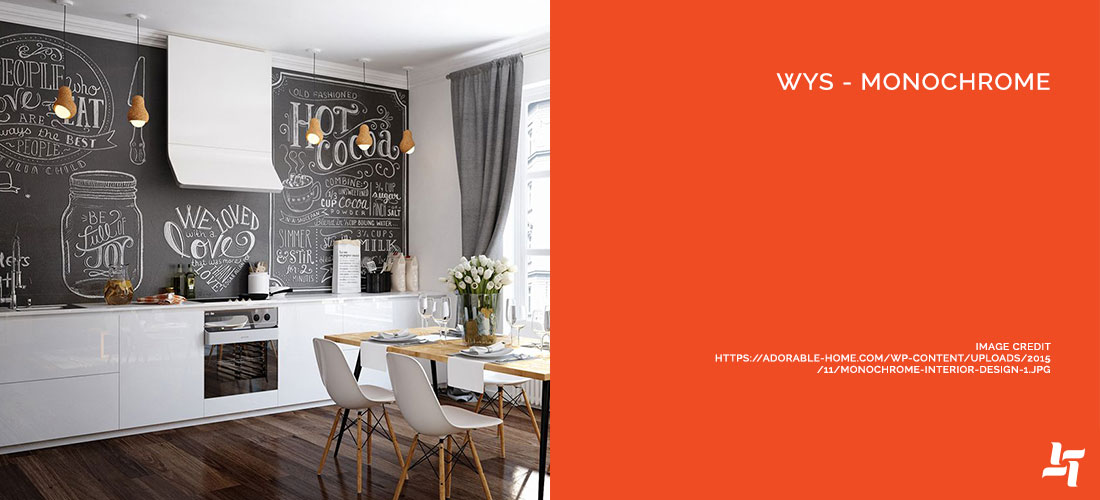 Materials
Materials are an open selection too, but take a chance here. This style is showcasing versatility, so why not experiment with materials too. Don't just stick with paint, highlight your colour in stone, wallpaper and fabrics too.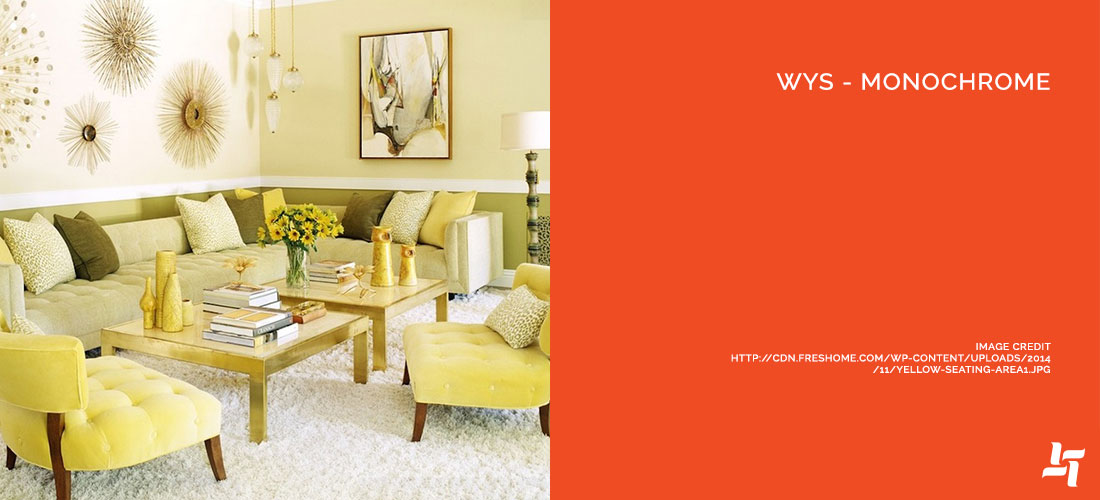 Colours
This is obviously your main focus. First, pick your primary colour (not a primarily colour necessarily, but your primary colour). Second, select 2-4 more tones that are in the same hue. For example, start with a rich purple, and accent with a pastel and a vibrant tone for accents.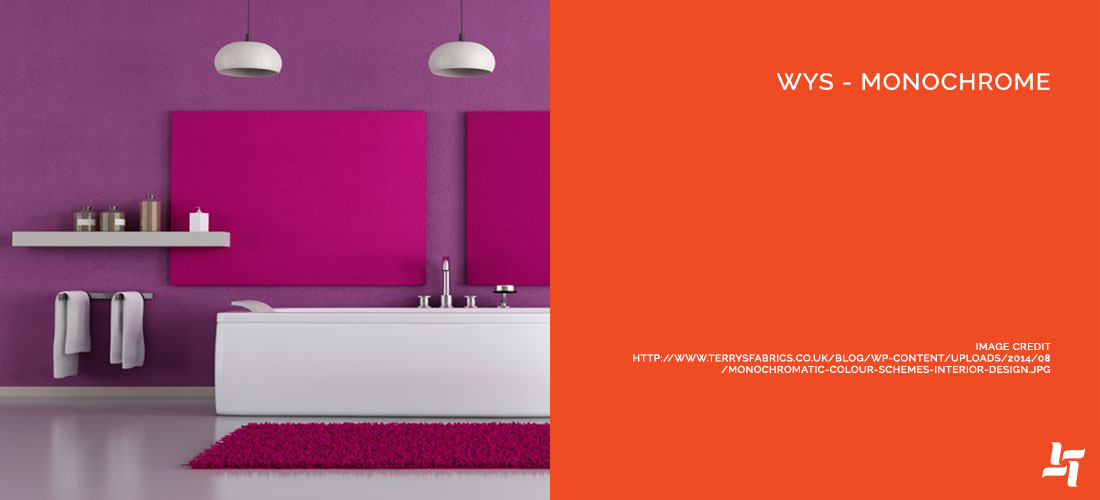 The trick is finding a balance between enough different shades to create dynamics and not too many as to make things chaotic.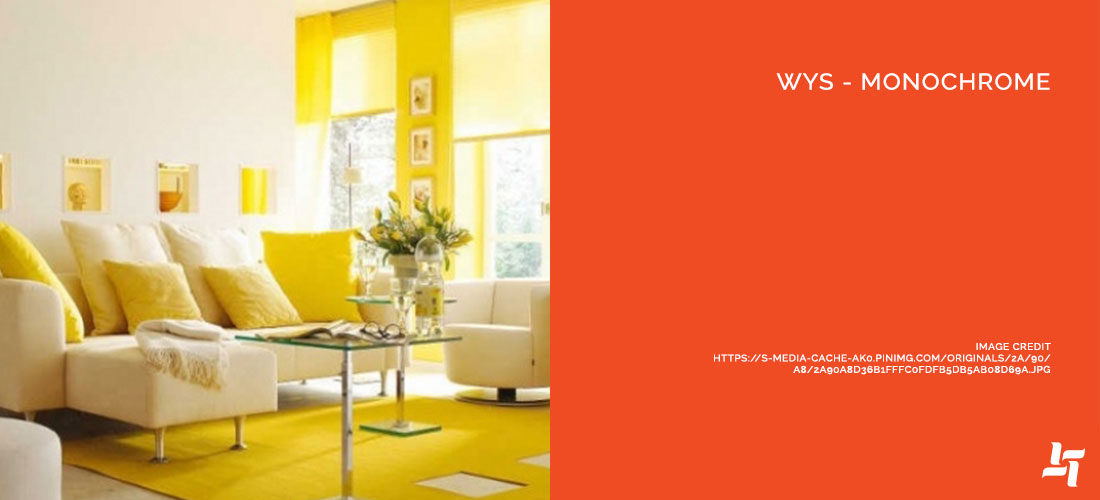 Furniture/Appliances/Hardware
Picking paint colours is easy, it's making furniture and appliances work with them that takes skill. This is where you want to plan ahead.
You can go colourful on the furniture front too, but we recommend taking advantage of a monochrome loophole. Black and white will always work with whatever colour you pick and still count as monochrome; they're the absence and reflection of all colour, respectively.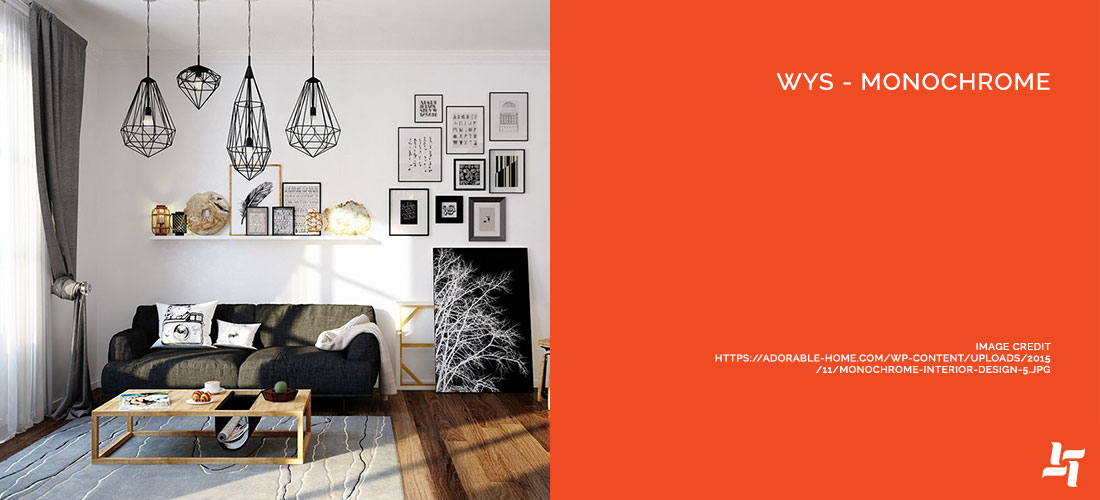 Metals and natural woods are another loophole here too. Black, white, stainless steel, brush nickel etc.: all will work with any colour you choose. To keep things easier, base your furniture and appliances in these materials, and add your colour with things like pillows and throws.
Décor/Finishing
Décor and finishing present another loophole, so to speak. While you want to stay true to the monochromatic, small replaceable items can be used for contrast. You can use this to emphasise the main colour for dramatic effect.
For example, bold yellow accents are popularly used to play off black and grey monochrome interior design. It's gorgeous and dramatic. The same can be done with blue and orange. While you pick your main colour and shades, consider complementary hues too.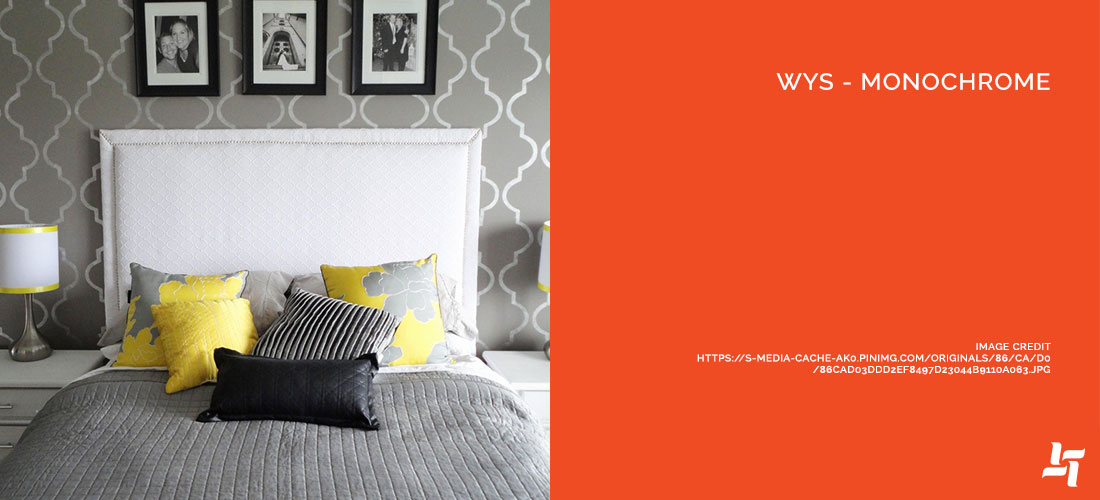 Want to turn your inspiration into reality? Stop by our Brampton showroom this month to discuss how to bring monochrome design into your home.