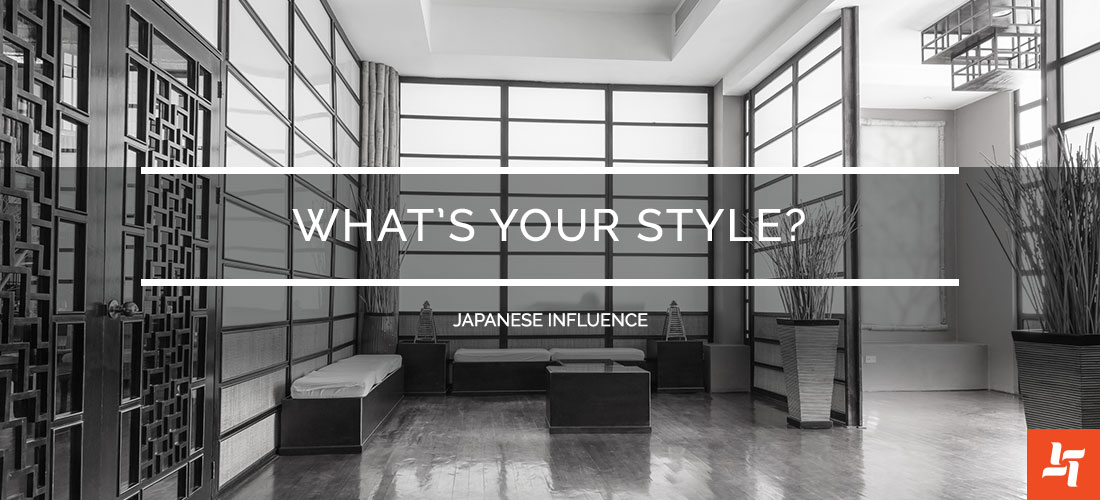 What's Your Style? Japanese Influence Style
Overview
Calm, tranquility, harmony – all words to live by in this style. Style with a traditional Japanese influence is very transitional in nature, by virtue of its closeness to nature – thin walls, earthy colours and tranquil themes. Sound good? Stop by our Brampton showroom to see some design ideas first-hand.</>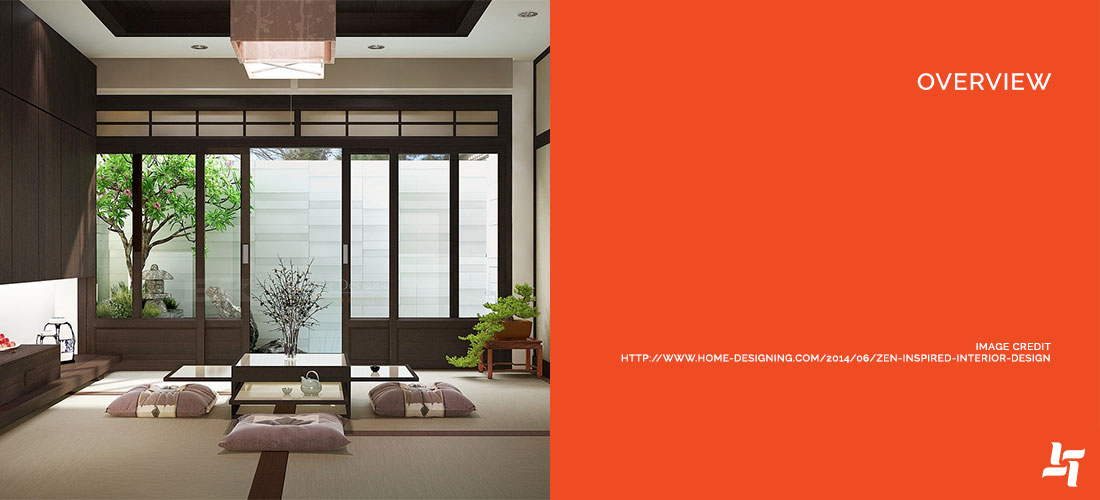 Layout
This style calls for an open, spacious room. It should feel large, but it doesn't have to be so. Aim for minimalism and simple geometric lines (reminiscent of the grid patterns on shoji doors). Most importantly, keep clutter to a minimum.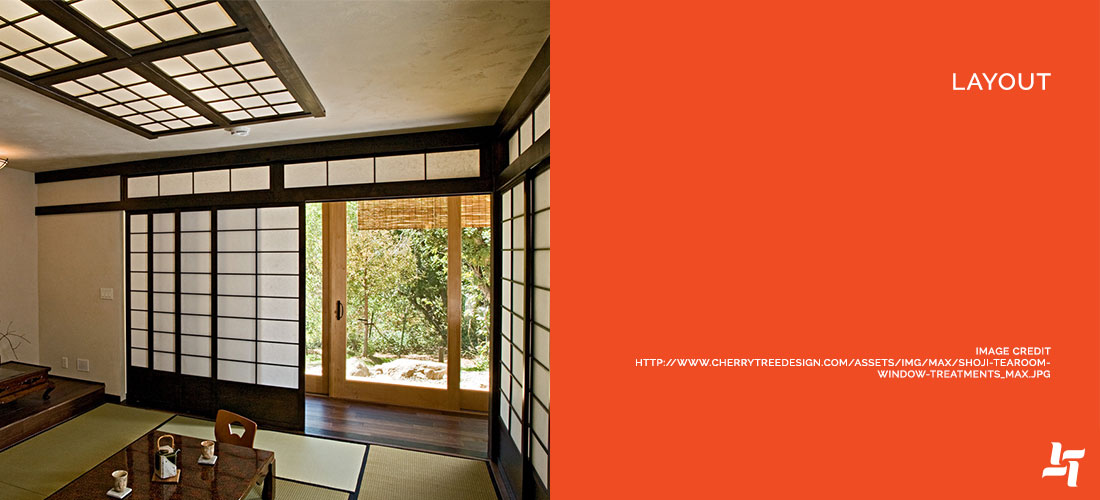 Materials
Smooth and glossy materials work here as they inspire a clean, calming atmosphere. Texture is minimal, but grey stones, pebbles and slate still work beautifully due to their organic feel.
Porcelain, stainless steel and glass are also good choices to pull off a Japanese inspired design in bathrooms. Natural and dark stained woods are essential to this style as well.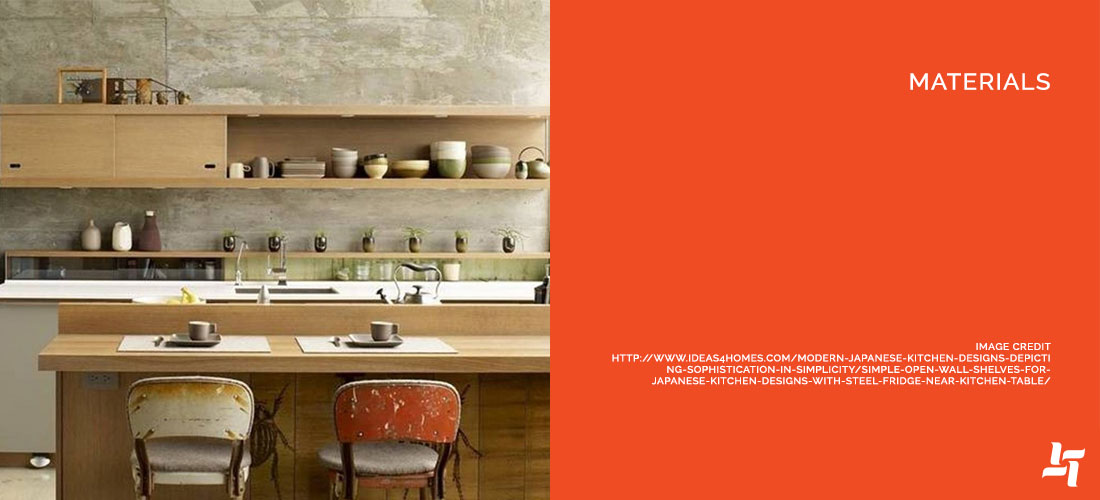 Surfaces
You're looking to stay on the side of smooth surfaces, as mentioned previously, and minimal texture. No need to stay strict on this measure though, as natural texture can come in through the floor, walls, woods and décor. Just avoid obvious texture (plush fabrics, wall décor, matte finishes etc.).
Colours
To pull off a traditional Japanese interior design, incorporate earthy colours, such as browns, greens and muted neutrals. Lean away from bolder colours like red, blue and yellow, as they inspire an excited reaction rather than a tranquil one.
Imagine your favourite spas or salons – they often use a Japanese influence in their design for a reason. Darker stained woods, greens and natural stone is so common because it makes you feel closer to nature, and the calm that it brings.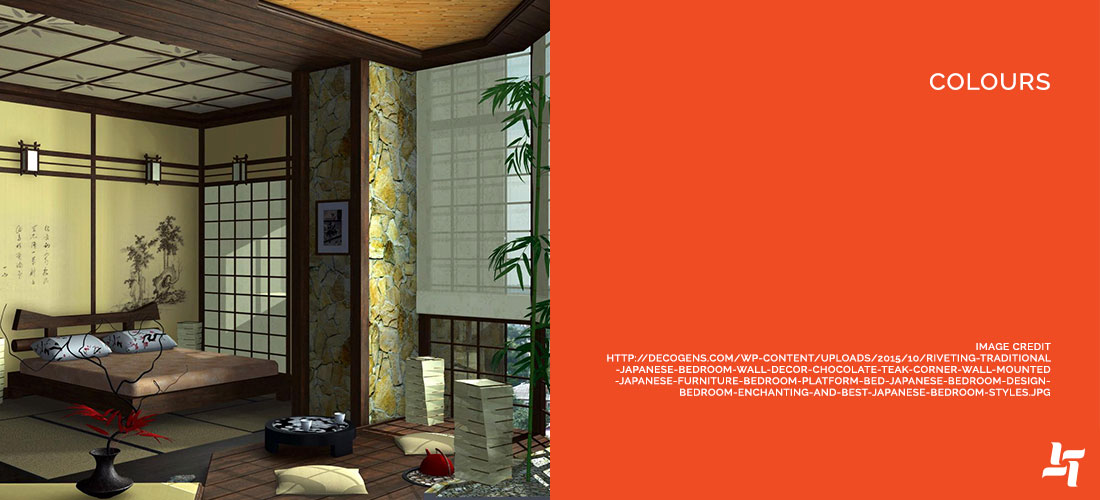 Furniture/appliances/hardware
Traditional Japanese interior design can be incredibly modern, while still paying homage to their history. You can use the most modern appliances and still stay true to the essential feel of this style.
Look for clean, straight lines in your hardware and furniture, as well as geometric lines. Once again, keep the grids and framework of traditional shoji doors in mind at all times.
Contemporary or modern furniture blend in with this design, so long as they have minimal plush fabrics. Your common stainless steel appliances fit in well too.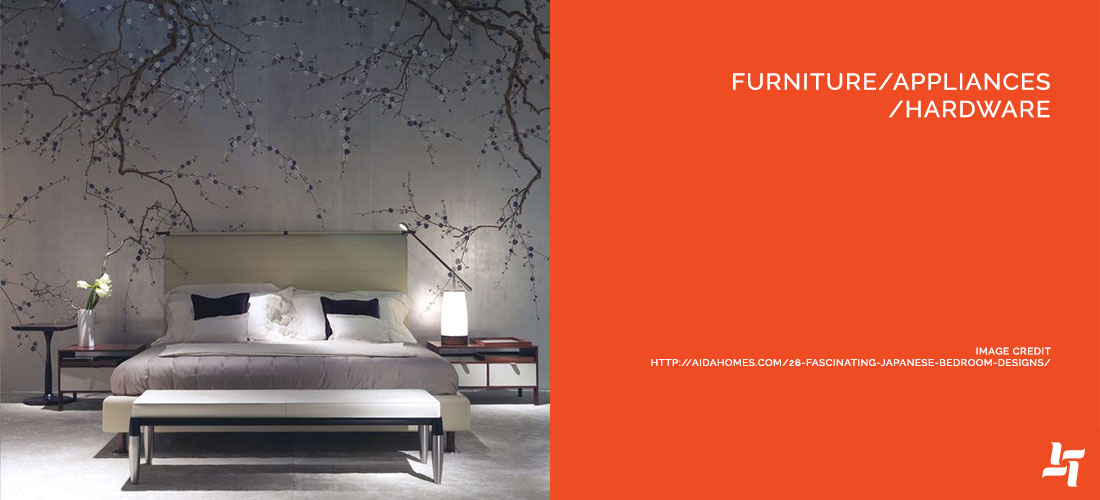 Décor/finishing
Due to it's earthy feel, plants are the best way to finish a space in a style inspired by Japanese décor. Take your pick of traditional Asian garden plants, such as bonsai trees, bamboo and others.
There is a strong Japanese influence in décor items that are popular here, so finding décor is the easy part. For instance, you can find lights that are inspired by paper lanterns or shoji doors. Or take a note from spa décor and add a water feature!
The important thing is to keep it to a minimum so as to avoid clutter.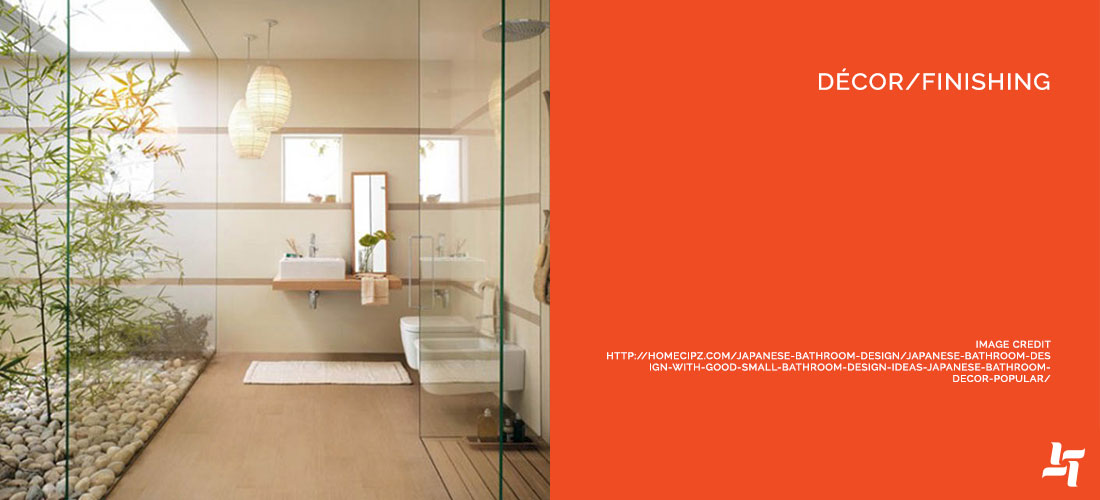 Who doesn't want to make their home the epitome of tranquility? Let's talk more ideas for your next reno. Give us a call!