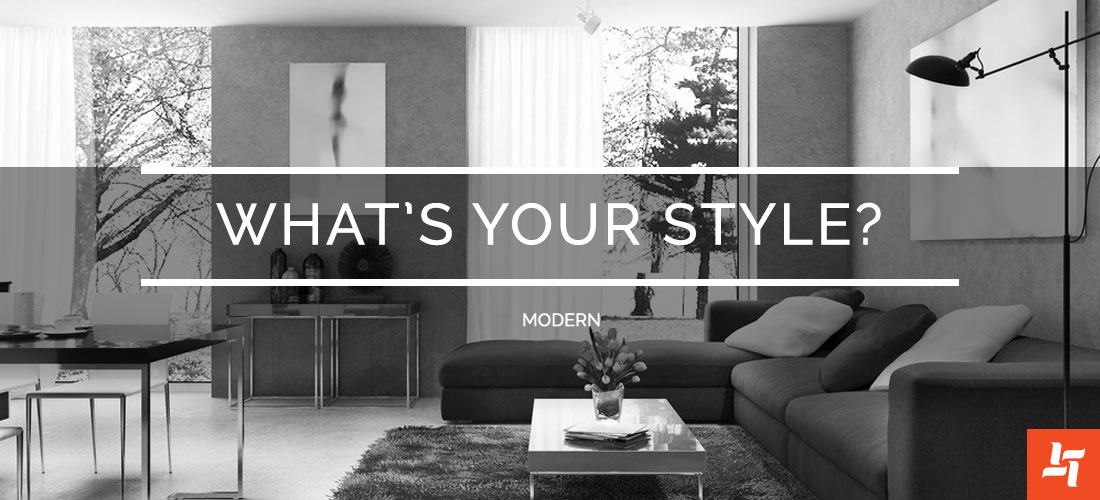 What's Your Style? – Modern
Overview
The modern style is often confused with contemporary. The two have overlapping characteristics and we'll touch more on the latter in future posts. For now, let's work with the basis that modern is a set design style, while contemporary fluctuates every 5-10 years as its name would imply.
Simple, sleek lines, and basic geometry define modern design. The aim is minimalism. Curves that over overlap with the 'retro' décor fit in well with this style, but intricate detailing is avoided.
Layout
Mentioned previously, modern design looks to be as minimalist as possible. A room's modern layout should be simple and clutter free, and inspire an open, expansive feel. There's often less furniture to this style, avoiding a crowded space, while walls and floors are often bare. Built-ins are popular with this set up as they provide a clever way to hide possessions.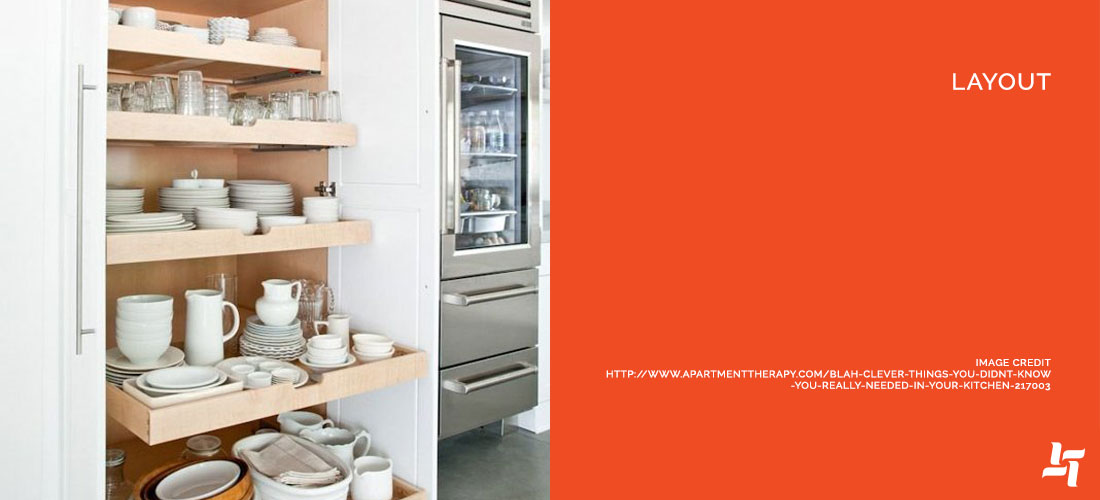 Materials
Texture is used sparingly in modern design, as it tends more towards a fine detail. Hardwood or tile floors are popular, so as to encourage the overall look of straight, basic lines. While stone can be used, it is usually with a glossy finish and lighter colour. Though floors are often bare, wool rugs of a neutral colour can be brought in to add comfort and warmth.
Surfaces
Walls, in modern décor, are commonly painted a basic white or other neutral shade. Any bolder a colour, and it will be saved for a single accent wall. This is to create the wide, open feel so characteristic of modern design. Cabinetry should typically have flat, full overlay doors.
The popular stone counters like granite, marble or laminate, all fit in well with the style. Glossy finishes and sleek, flat surfaces are natural additions to this look. As with the walls, you'll want either a lighter or generally neutral colour for your counters, but you can get away with making it an accent piece.
Colours
Varying shades of grey and white are the common colours attributed to the modern style. Keeping the room as neutral as possible lends the most readily to this look.
Bolder colours are not completely absent from the modern style, but it is used selectively. Picture a white kitchen with small pops of yellow or green on towels, flowers and place mats.
Furniture/Appliances/Hardware
Furniture is where things in the modern style can finally get a little funkier. Retro most often bleeds into modern through the furniture. Furniture, particularly chairs, can incorporate curves and futuristic designs. Contrastingly, they can also be straight geometric builds. So long as furniture avoids heavy detailing, it can be worked into the room.
Touching back on colours, fabrics and colours usually remain neutral, while add-ons like pillows or throws can incorporate some livelier colour. Wood finishes are another way to bring warm tones into this style.
Stainless steel or chrome appliances, faucets and hardware are ideal with the look as they naturally have the cooler tones you're looking for.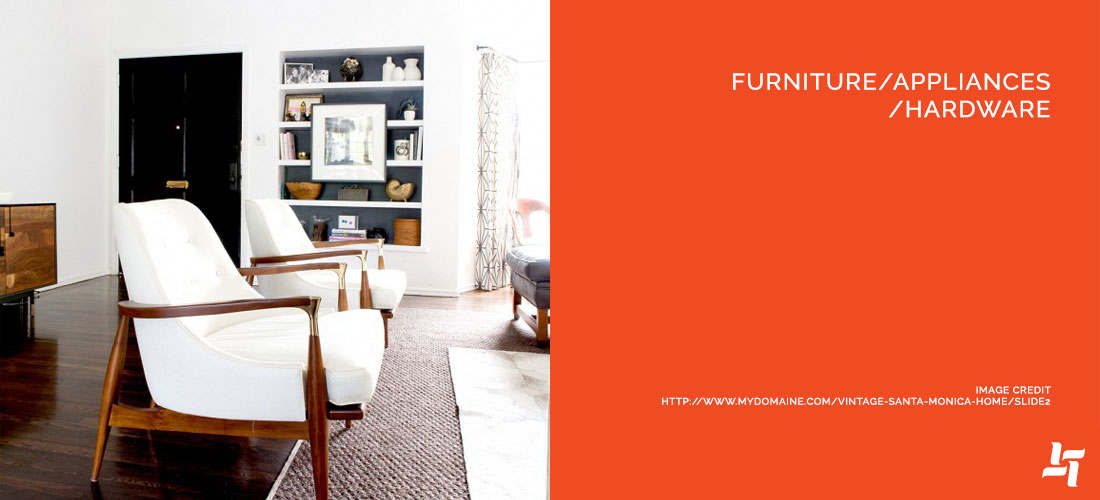 Décor/Finishing
The finishing touches are the main source of colour pops in a modern room. These items are things like pillows, pictures, paintings, clocks, coasters etc. All of these items are replaceable, so if down the road you decide that blue is not your colour, you can swap them all out for a different look without another renovation.
In the smaller elements of a room, such as a kitchen or bathroom, stores like IKEA or occasionally Restoration Hardware are your best bet. Plain white plates or candles set out as a display are a great finishing touch. Make sure to be selective and minimal with your décor though, the idea is to keep this style clutter-free and open.