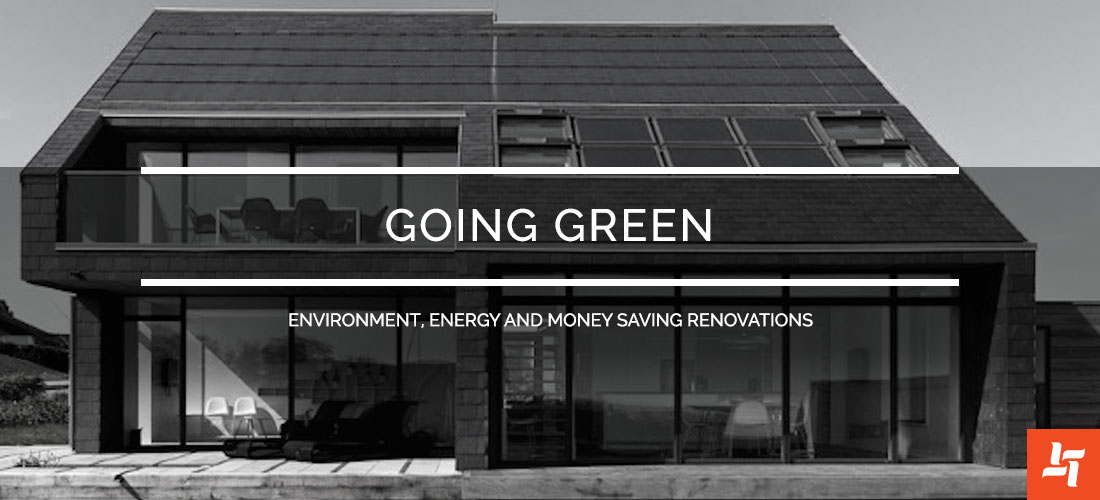 Going Green: Environment, Energy and Money Saving Renovations
Give us a call to make your next home reno a sustainable and environmentally-friendly one!
Get Started
In honour of Earth Hour happening later this month, we wanted to bring you some of the best 'green' renovations you can do for your home. From materials to tips, these renovations help the environment and, ultimately, your pocket book!
Energy/Money Saving
1. Heated Floors – Keeping your toes warm goes a long way to staying warm overall, so with heated floors you can easily turn your thermostat down a bit. Your floors can be set to timers too, so you can save money by turning them off at night.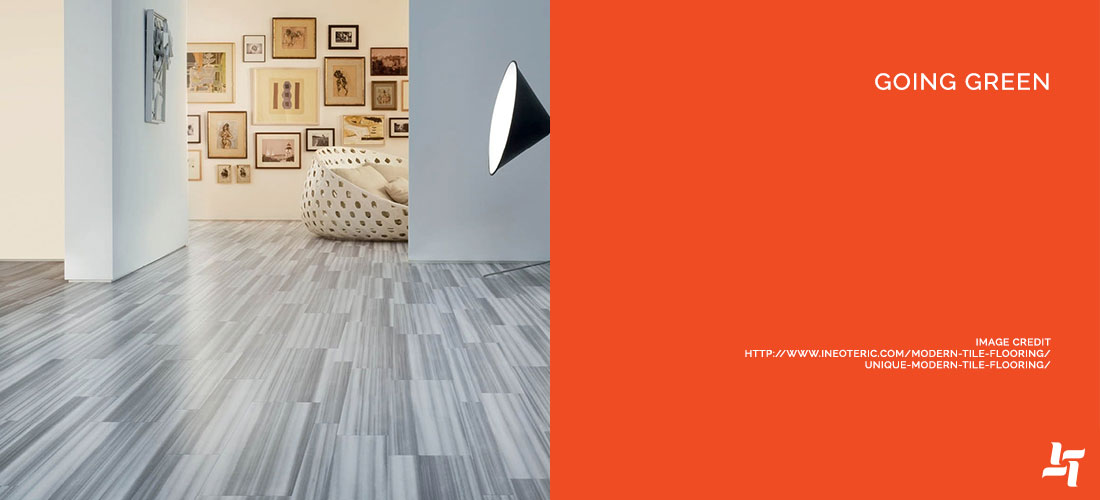 2. Insulation – You have no idea how much you're spending unnecessarily when heat and cold air is leaching out of the walls. Spending the money to properly insulate your home (especially the attic!) will save you tons in the long run on heat and electricity bills.
3.Windows and Doors – Same as with insulation, old or improperly installed windows and doors can leave cracks in your home, which allow heat and air conditioning to seep out of the house. Replace or properly seal all doors and windows, and you'll save tons by keeping the heat and cool air trapped in your home longer.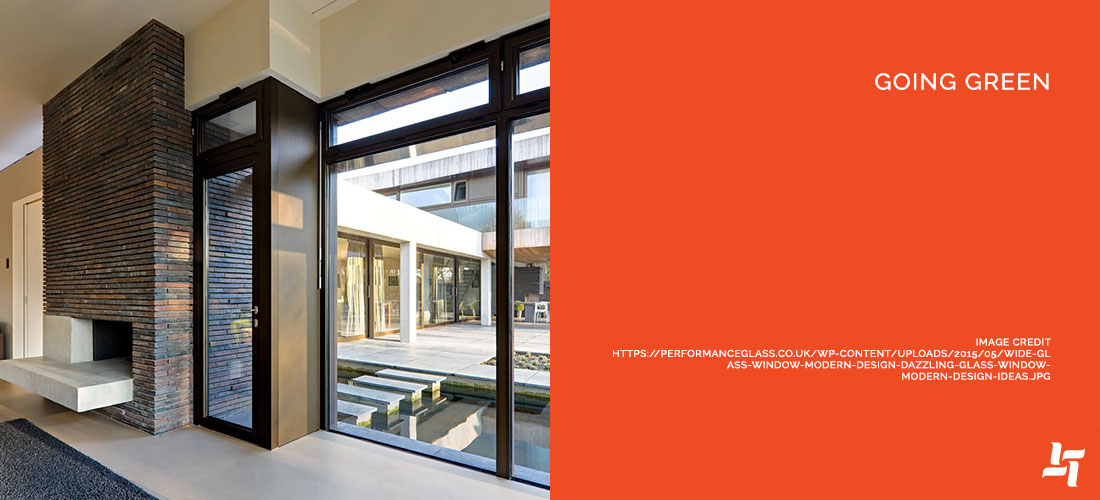 4. LED Lightbulbs – These bulb types are becoming standard these days and for good reason. They are far more energy efficient than the old fluorescent lights. This means you save money on electricity too!
Green Materials
1. Cork Cork is a fantastic flooring option for the trendy and environmentally conscious. Harvested from the debris of cork trees, the trees aren't cut down to gather the material. Considering they live for hundreds of years, this is a great environmentally responsible resource.
It's also incredibly resilient to water, resistant to toxins that aggravate allergies and soft on the feet.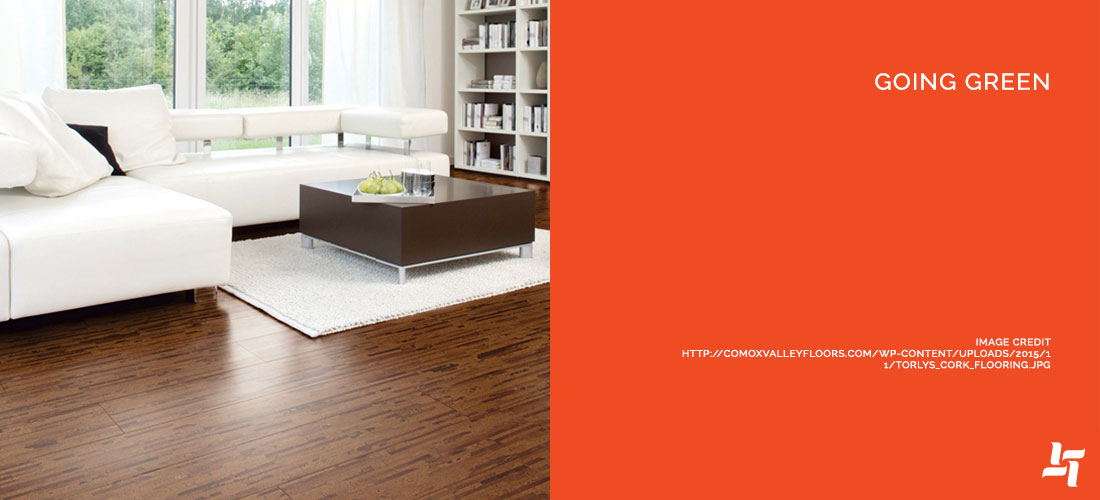 2. Bamboo The rising popularity of bamboo has started to put its environmental benefits in jeopardy, with concerns over mass deforestation to create enough supply. So, when shopping bamboo, make sure to do a little research to see if the manufacturer is ethically certified.
If you've got a good manufacturer though, bamboo is a fantastic green option. This is one of the hardest woods out there, making it exceptional for flooring. It's also particularly resistant to water damage.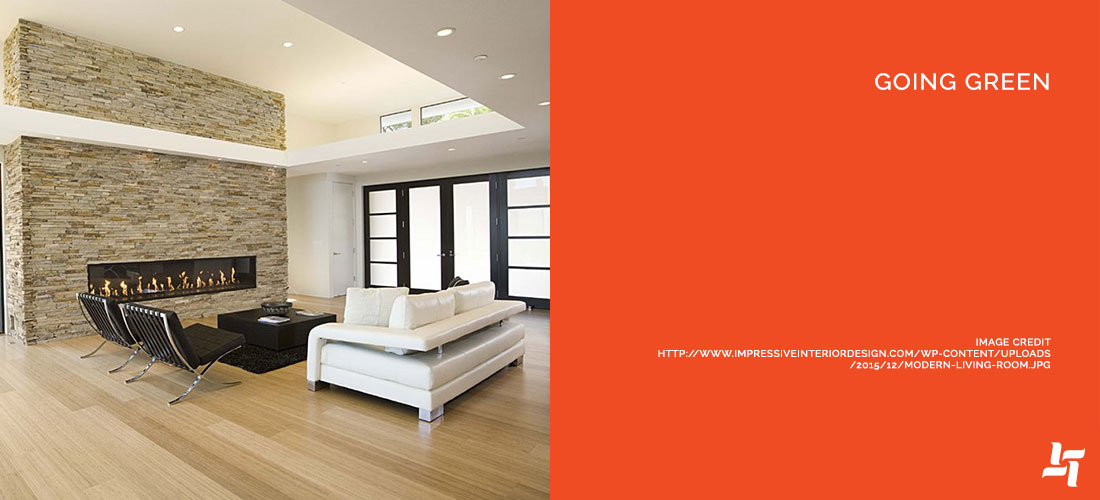 So why is it so environmentally beneficial? Bamboo grows like a weed, which is fitting since it's technically considered grass. We're talking a few feet in a day and reaching maturity in a few short years. So basically, we have to really try to use this stuff up faster than it grows.
3. Recycled – Using recycled materials is a fantastic option for whatever purpose you can put it towards. This means less waste in landfills. Recycled materials are being used in counters, backsplash, flooring and more.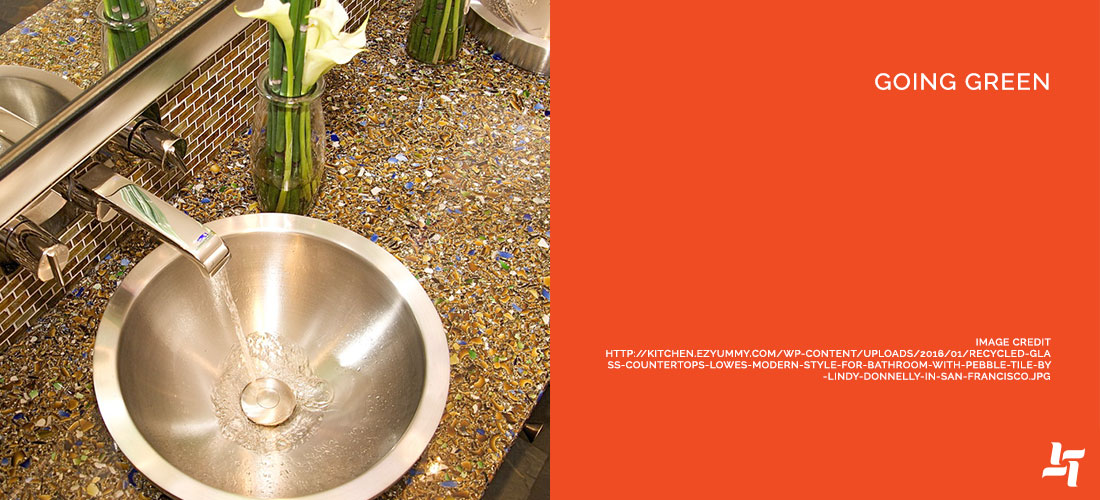 With this method becoming more popular, the options are becoming increasingly sophisticated and cost-efficient too. Consider: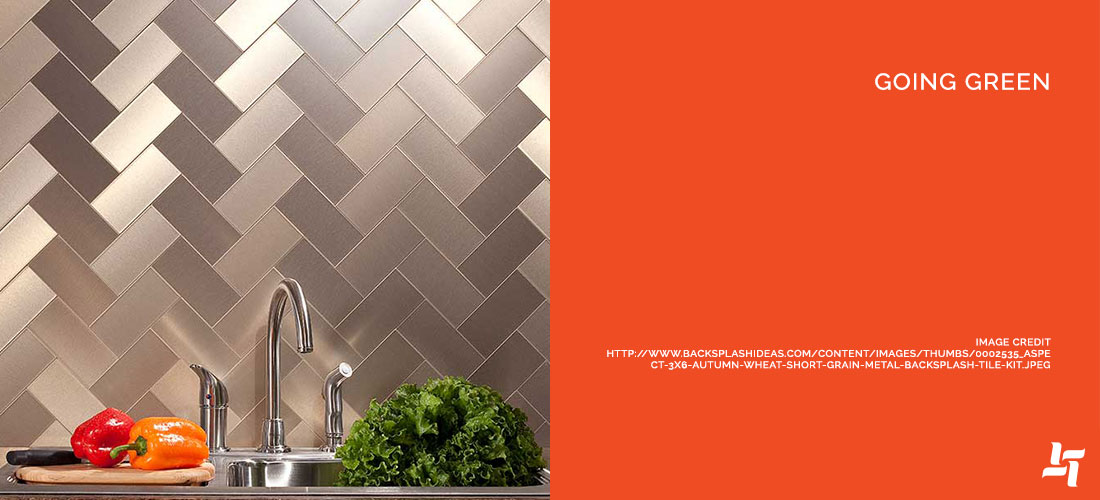 4. Stone – Stone can be an environmentally-friendly option as well. The material is incredibly durable, so there's savings and green benefits in its longevity.
Picking stone that can be locally sourced is your most environmentally responsible option, as the biggest cons to stone is the cost and impact of mining and transporting it.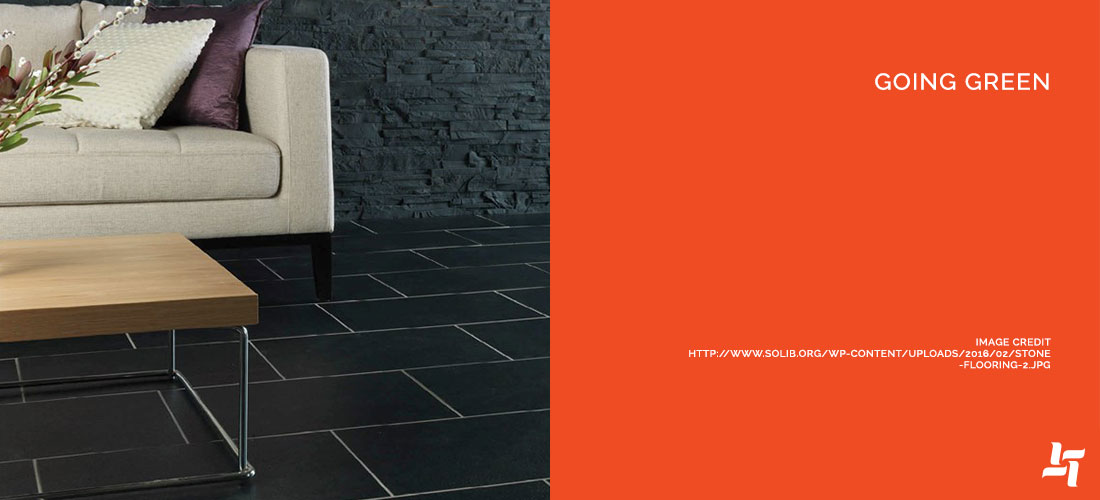 Green Techniques/upgrades:
1. Solar Power – Solar power is pretty trendy right now and we're hoping it grows in the future. As a renewable resource, solar power is a fantastic alternative to power the electricity in your home.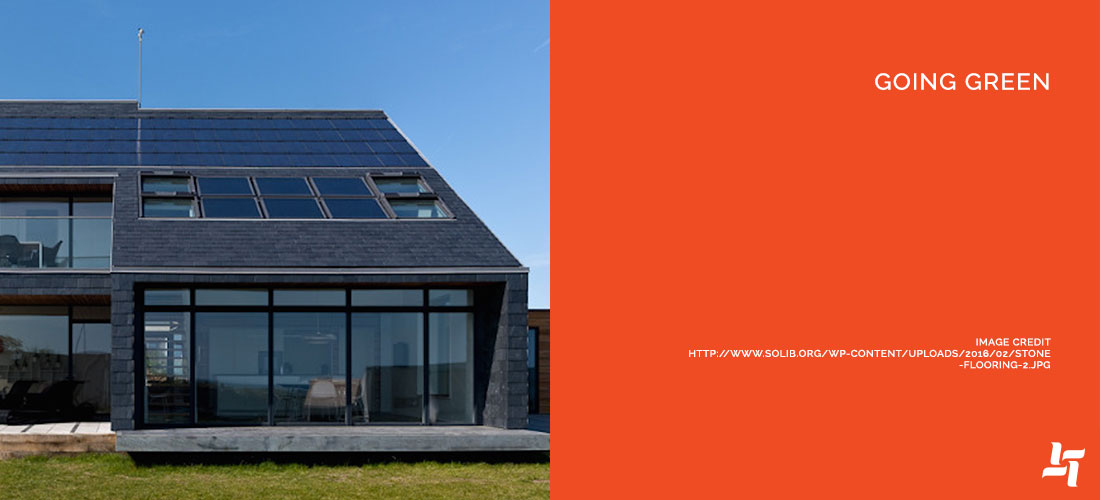 The initial cost of set up isn't cheap, but with rising hydro prices, there's big long term benefits to going off that grid. Furthermore, many provinces have or are considering tax benefits to investing in solar power.
2. Sourcing Locally – This is the ideal option for whatever renovation or material you're looking to use. This is where the biggest environmentally harmful impacts usually come from: actual mining/harvesting of materials and transporting them. If you can reduce the effort and transportation distance, you're going green!
It's a great way to give back to your own community too. When shopping around for your next remodel, consider local businesses and manufacturers first.
This is only the tip of the iceberg as far as green options go. Are there other environmentally-friendly trends you've heard of that we missed? Share them with us on our social media pages and we'll feature them too!
To discuss the most responsible and sustainable options for your next renovation, give us a call.