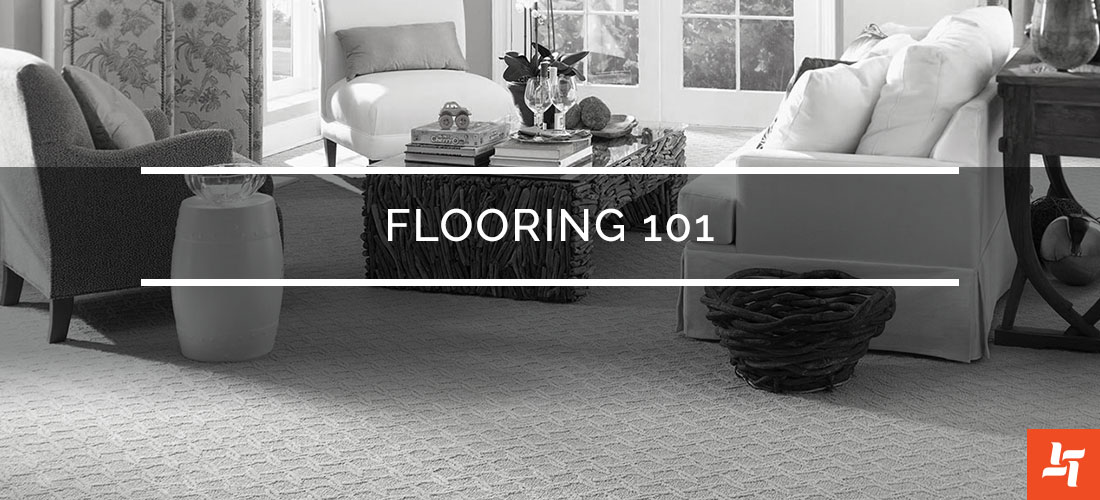 With so many flooring options, you need to find one that meets your specific needs. Read through this guide and reach out for more info on each type.
Get Started
Everything you need to know about floors all in one blog! Read through this list, outlining the pros and cons of the most popular floors, to help make your choice for your next home renovation.
Wood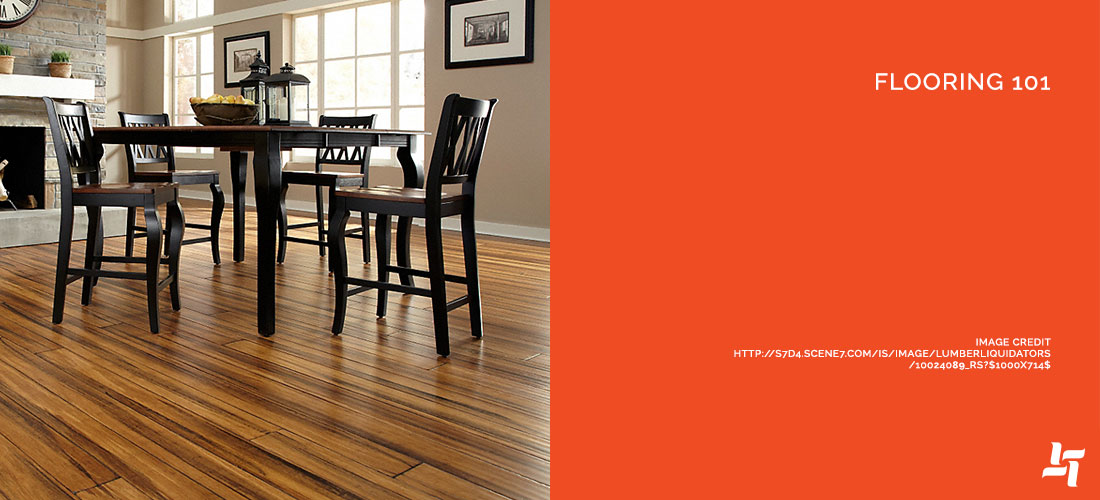 Pros
One of the most popular flooring types currently
Easier to clean than carpet, more hygienic over time
Wont trap and hold onto dander, dust, pet hair etc.
Easier to maintain – stains and drips aren't emergencies, potential to sand down and refinish
Adds to home's overall value
Durable when treated with care (there's a reason you can find 100-year-old homes with original floors)
Cons
Costly – more so than most other flooring
Cold – don't insulate heat very well, especially in colder months
Still can get dents and scratches
Water vulnerable – prolonged exposure to liquid (in the case of a floor for instance) will warp and severely damage your hardwood
Temperate vulnerable – fluctuating temperatures can cause your hardwood to shift and warp as it expands and contracts – make sure to have tight seals on doors and windows (though engineered hardwood can help avoid this con)
Loud – no noise proofing with hardwood and can have potential squeaks
Common hardwood options:
Maple
Oak
Ash
Bamboo
Walnut
Also note that you can choose between solid and engineered wood flooring. Solid wood is as described, a single plank of solid wood. Engineered is layers of wood sheets composed on top of each other. This helps make engineered a little more durable to temperature and humidity changes.
Tile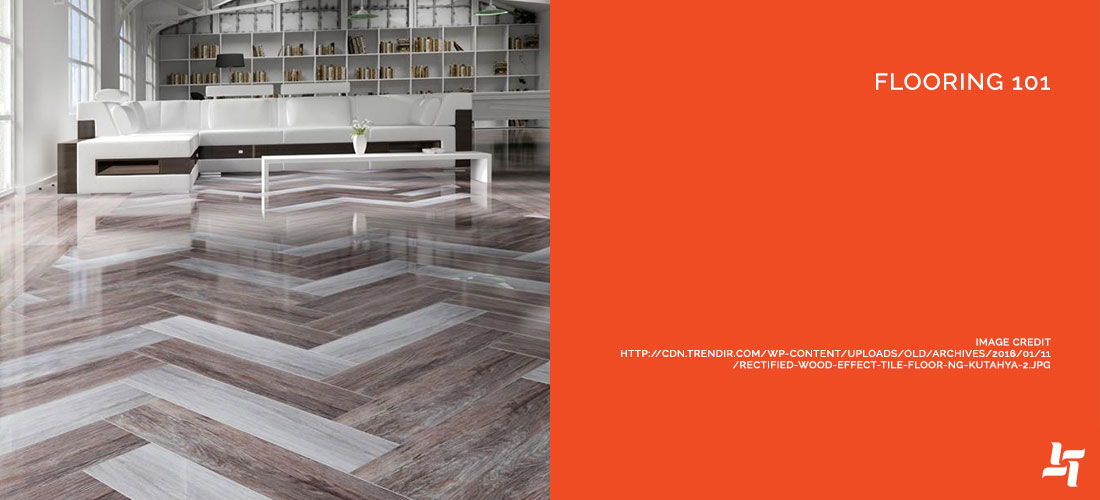 Pros:
Versatile – several designs and colour options
Easy to clean and more hygienic than other flooring with porous surfaces
Durable to basic scratches and dents
Can be installed over radiant heating
Almost completely resistant to water damage and temperate changes
A green option as recycled tile is available
Cons:
Very solid, little support for prolonged standing
Can get very cold in low temperatures (recommended to install over radiant heating)
No noise control, creating louder environment
Heavy weights can shatter and chip tiles – difficult to replace as DIY and run the risk of matching tiles discontinuing
Slip hazard when wet
Options available in tiles:
Ceramic – the common tile most think of for flooring
Glass – high gloss, recyclable
Imitation – large tile pieces designed to replicate popular materials more affordably (ie. hardwood design tile is becoming very popular)
Stone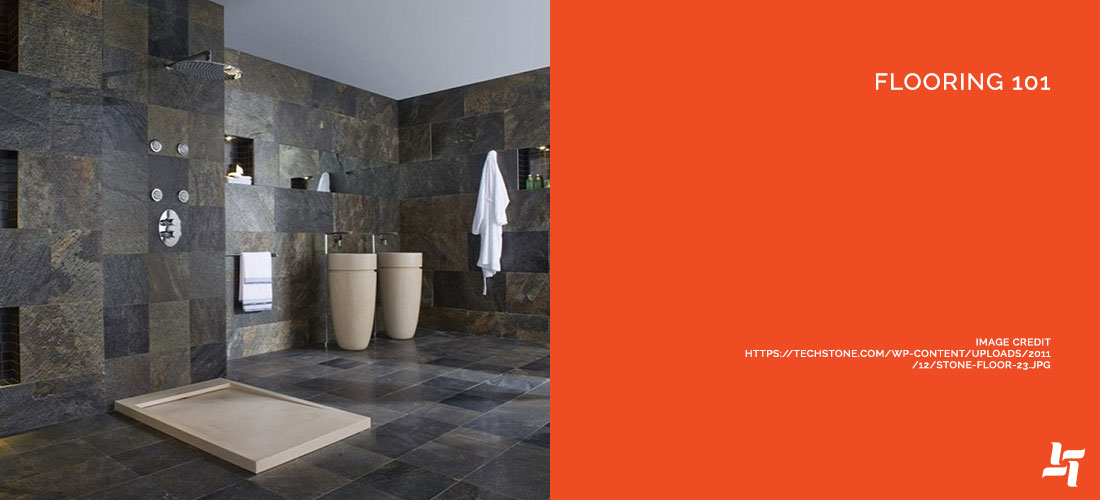 Pros:
Incredibly durable – last a lifetime
Very little maintenance involved other than general cleaning
Can be used indoors and out (resistant to temperature changes)
Resistant to water damage
Can be installed over radiant heat
Hygienic and great for those with allergies
Cons:
More expensive than other flooring options
Naturally cool – can get really chilly in colder months
Potential slipping hazard when wet
Hard surface can cause more issues with falls and dropping breakable objects
Very heavy – must check with a professional to make sure you have the proper structure and foundation to handle stone
Carpet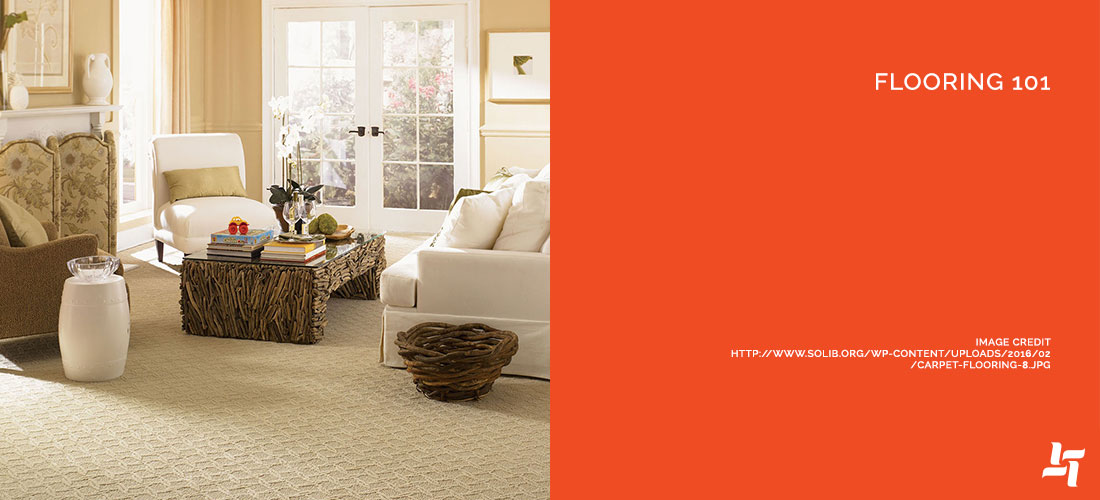 Pros:
Comfortable as it provides support and cushion to feet
Helps insulation (saves on utility bills)
Helps noise control
More affordable
Cons:
Shows wear and tear more than other flooring (stains, snags, thread pulls)
Collects dander, bacteria, dust etc. without regular vacuuming
If exposed to significant water, needs to be replaced – runs risk of mildew and mold
Scents tend to get trapped and linger in carpets (pets and carpets are not a good combination)
Concrete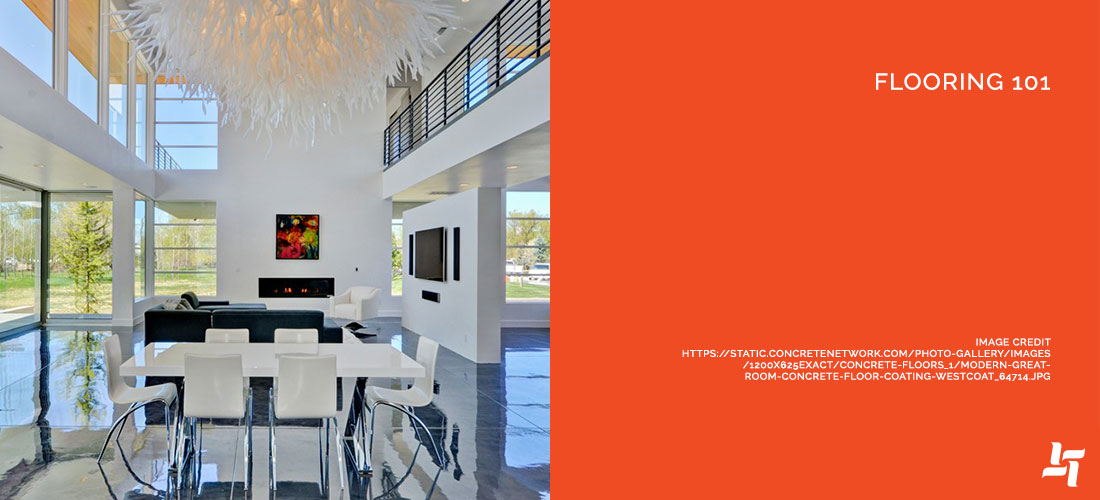 Pros:
Super durable, arguably the most of all flooring materials
Easy maintenance – lasts a lifetime when out of the elements
Easy fix – can be poured and set into cracks/chips
Easy to clean
Resistant to temperature changes
Resistant to water damage
Becoming increasingly versatile in style and colour
Can be poured over radiant heat
Cons:
Extremely hard surface – tough on feet and potential for damage during falls or dropping items
Cracks – while very durable, through time and dealing with environment changes can cause cracks
Can be expensive
Cork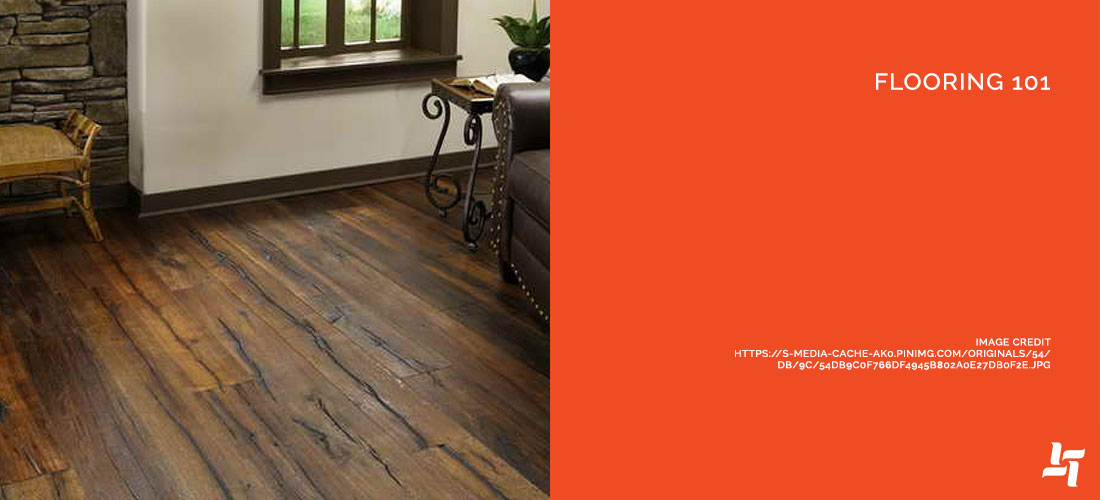 Pros:
A little unconventional but growing in popularity
Natural spongy texture makes it a comfortable surface to walk on
Shock absorbing as well, so less potential for damage with falls and drops
Eco-friendly – made from cork oak tree bark that sheds off naturally (under regulations to keep actual trees undisturbed)
Resilient – handles scratches, dents and natural wear and tear well due to texture
Can insulate well for heat and noise control
Easy to clean surface
Water resistant (if cleaned quickly)
Cons:
Much like carpet, heavy furniture can leave indents and marks after a long period of exposure
Sharp objects like knives, pet claws or furniture without pads can cut chunks out of the floor
Light sensitive – can discolour under prolonged exposure to direct sunlight
Expensive and requires experienced professional to install
Laminate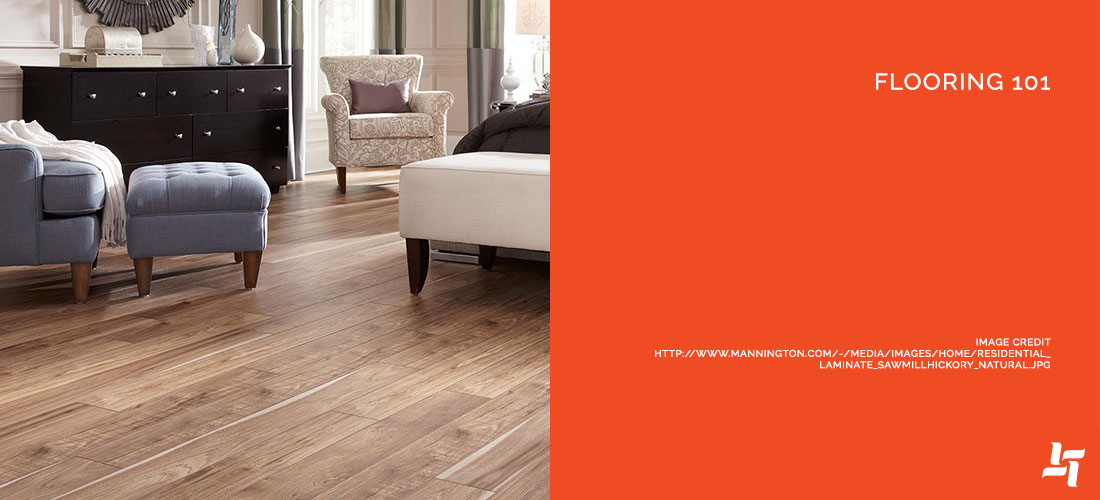 Pros:
Easy to install
Affordable
Durable
Versatile (more and more high quality options available these days)
Easy to clean
Can handle general moisture exposure and temperate shifts (like in a bathroom)
Extremely resistant to dents, scratches and wear and tear damage
When installed with special layer, can provide soft surface for bare feet
Has some insulation purpose for a warmer feel and noise control
Cons:
Can be damaged by excessive water exposure
Cannot be sanded down and refinished (if it does take a significant scratch or dent, must be replaced)
Potential slip hazard when went
Doesn't help increase resale value