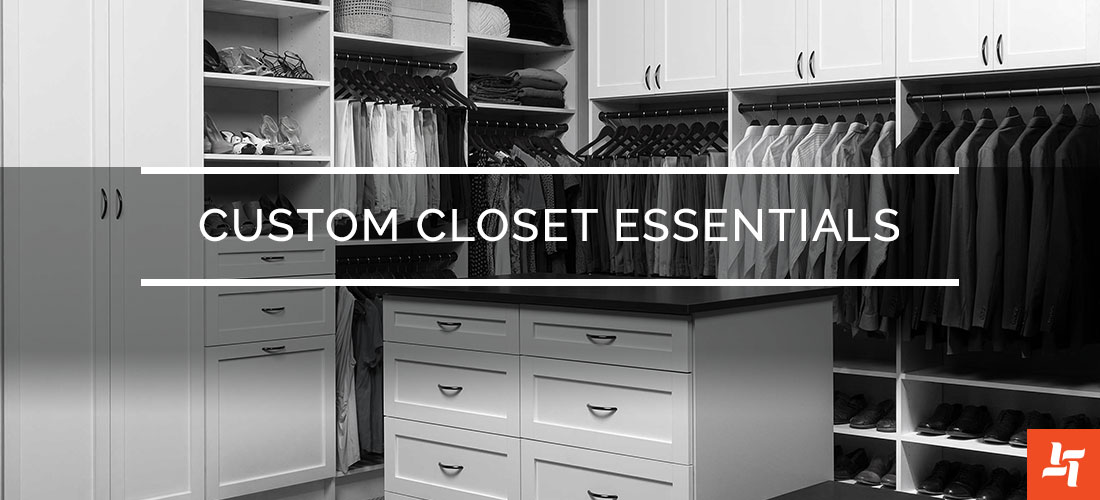 We want to be a part of creating your unique, jaw-dropping home design. Give us a call for a complimentary consultation.
Get Started
One of the most universal complaints we encounter are from people who "don't have enough closet space". This is due to the misconception that a closet's square footage is synonymous with its storage capacity. The fact of the matter is that it isn't about the size of the closet, but how you use it. Closets are extensions of rooms that are built with the sole intention of maximizing efficiency within your home. If your closet is merely a way of hiding your haphazard clutter, the organization of the remainder of the house will suffer as a result. Luckily, closets are our wheelhouse and we have plenty of insight to offer on the subject. With our help your closet can be the pinnacle of functionality and style! Here are some essentials to consider while building your dream closet:
1. Built-In Laundry Hamper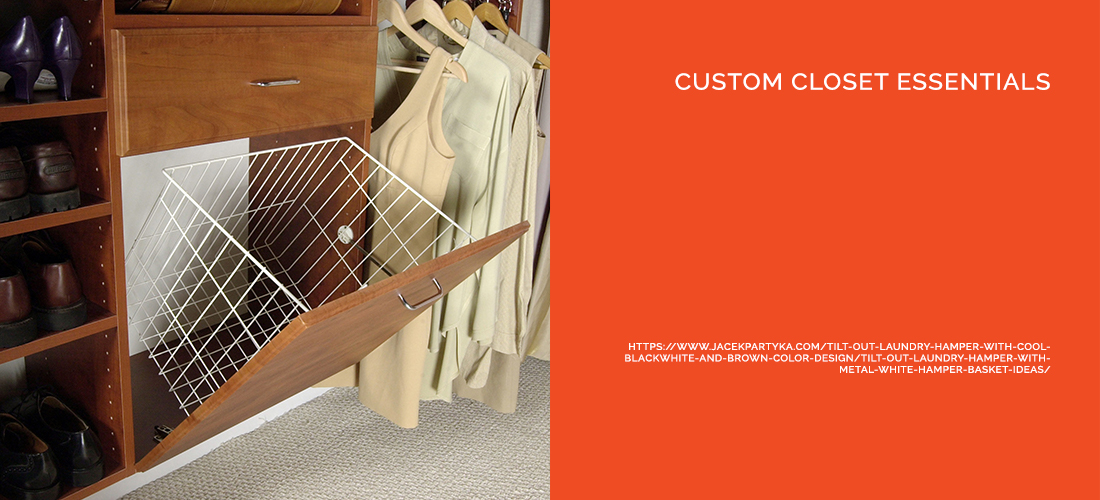 In a climate where homes are getting smaller and mortgages are increasing, the development of fold-away furnishings is showing no sign of slowing down. In the vein of "the murphy bed", people want these things to only occupy space while they're directly in use. Looking at a hamper full of laundry is often anxiety inducing, so why not just fold it away so that it's out of sight and out of mind.
2. Built-In Ironing Board
Same concept, different execution. Ironing boards are often clunky eye-sores that are awkwardly folded up and thrown into the corner of your closet. Eliminate the hassle by storing this household staple directly into the mechanism of your closet. This way it's easily accessible when needed, but hidden away when not.
 3. Shoe Organizers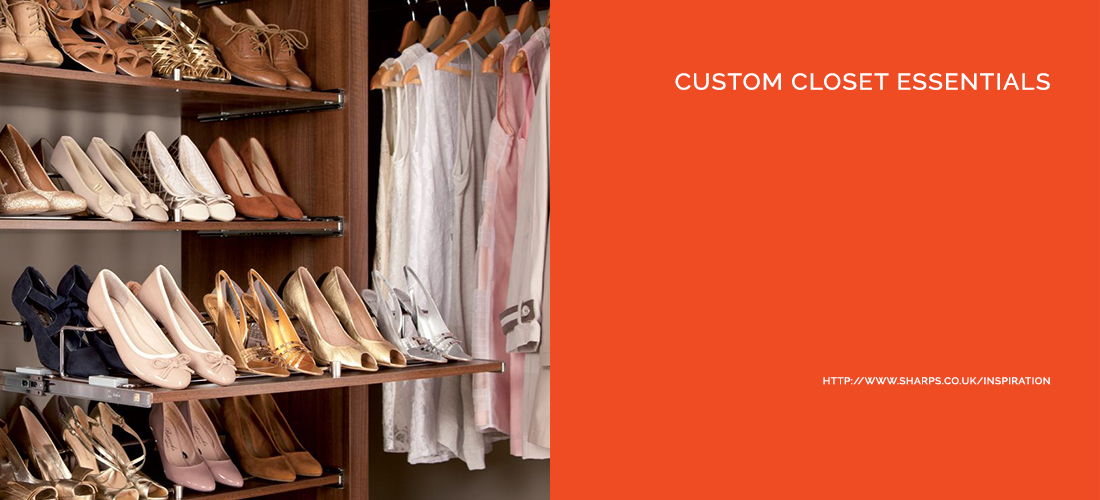 It's important to cater your closet to your specific needs in order to maximize its functionality within your home. For many women, a primary struggle is managing their ever-growing collection of accessories – specifically shoes. Just as you would install beams to hang your shirts on, you need to install a customized shoe rack where your collection can be effortlessly maintained and elegantly displayed.
 4. Storage Islands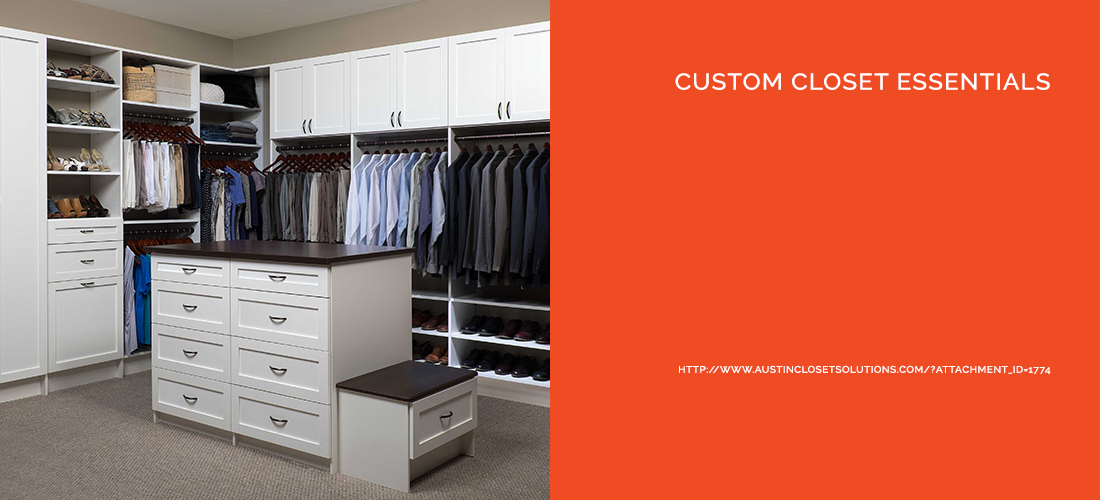 Although it may seem like the integration of a storage island will impede the spaciousness of your walk-in closet, it could optimize its storage capability. Adding an additional storage apparatus in the middle of your closet will create much more storage potential in the form of additional drawers. The surface can also serve as an attractive resting place for your makeup and perfume.
 5. Custom Cabinetry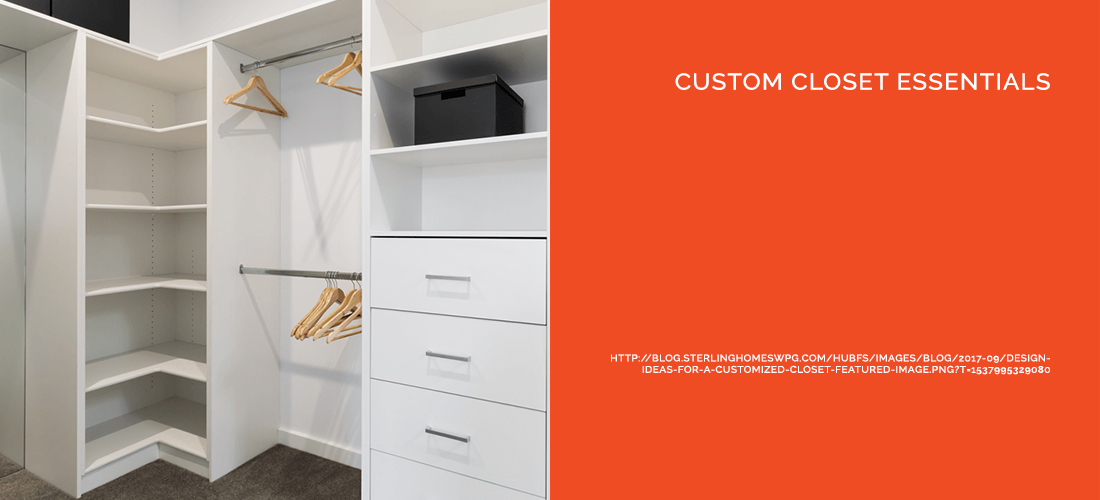 Through customization and the addition of built-in storage units, you can really capitalize on the boundaries of your space. With the help of contractors you can take advantage of all of the prime real-estate that your closet has to offer. Many people only think of a space in horizontal sense. But with a custom built-in, you can have shelving units and storage possibilities all the way from your floor to your ceiling. Think of it like Tetris! Any vacant space on your wall can serve some purpose, it just may require the help of a professional to pinpoint what those possibilities may be.
 6. Customized Lighting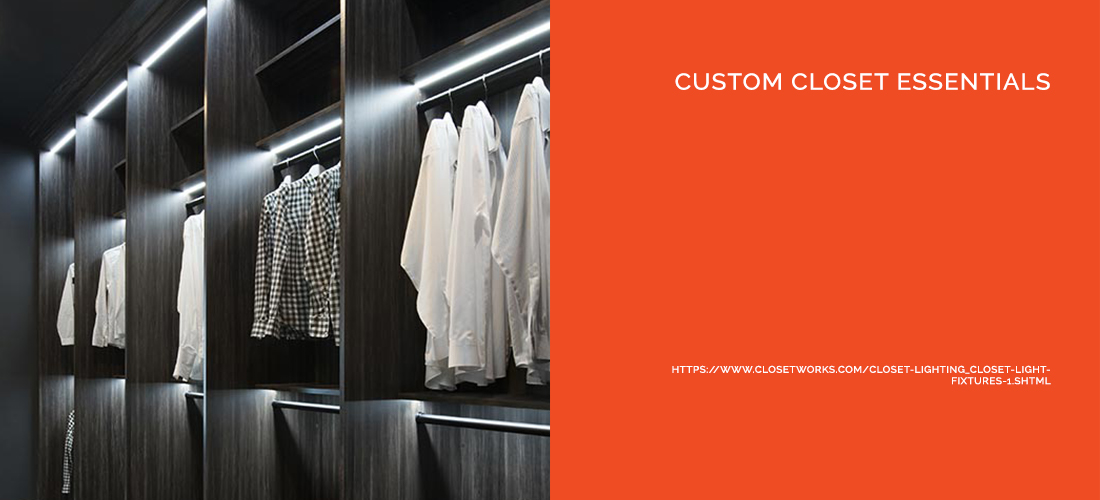 As trivial as this may seem, an organized closet is useless if poorly lit. Because most closets don't have windows and the natural light they offer, one central lightbulb isn't going to make the cut. Customized light fixtures make pulling together specific outfits an effortless task. Considering the time you spend utilizing your closet space, why shouldn't it have the ambiance of any other room?
Contact us today and set up a meeting to discuss implementing some of these concepts and many more.