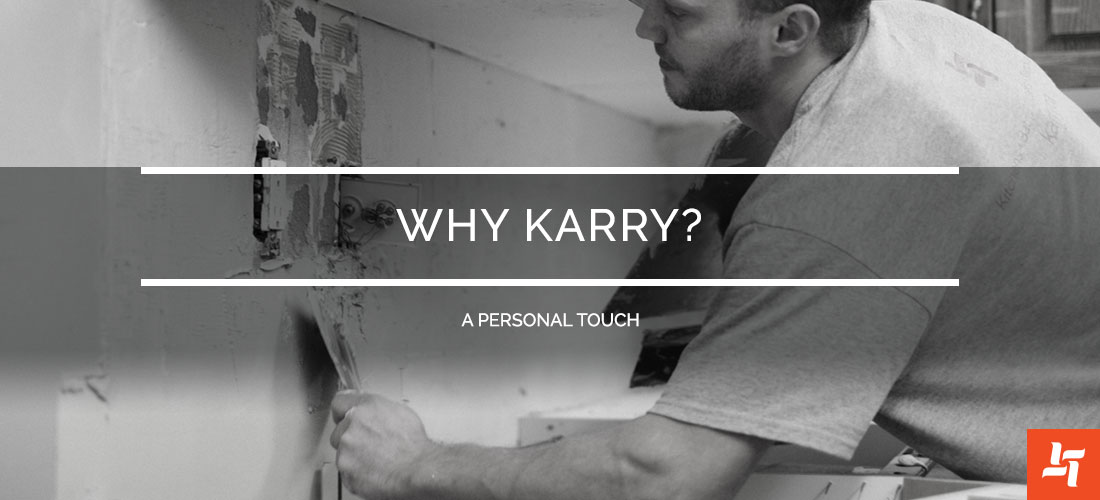 Why Karry? A Personal Touch
We have the distinct advantage of being able to take a personal interest in every renovation we do. As a family run business, we're a tight-knit crew that can add an intimate touch.
Unlike the major box stores, you won't be passed off to another associate throughout the process and you'll never have trouble getting in touch. This is our passion, our livelihood, and what we're best at. We make sure you have a consistent point of communication from start to finish, so you're never wondering if one person knows the full details of your specific case.
This also means we have more at stake with every project. Apart from our pride in our work, we make sure to keep every client thrilled about their renovation because our reputation and business depend on this. No quick-turn around jobs here.
Every piece of cabinetry, every tile, and every swatch of paint are gone over in great detail amongst ourselves and with you, to ensure you have the best quality and design.
So if you want an exceptional renovation, above and beyond the cookie cutter, give one of our designers a call or email us. We'll use every bit of expertise and resources to give you the renovation of your dreams. Your free consultation is one click away!