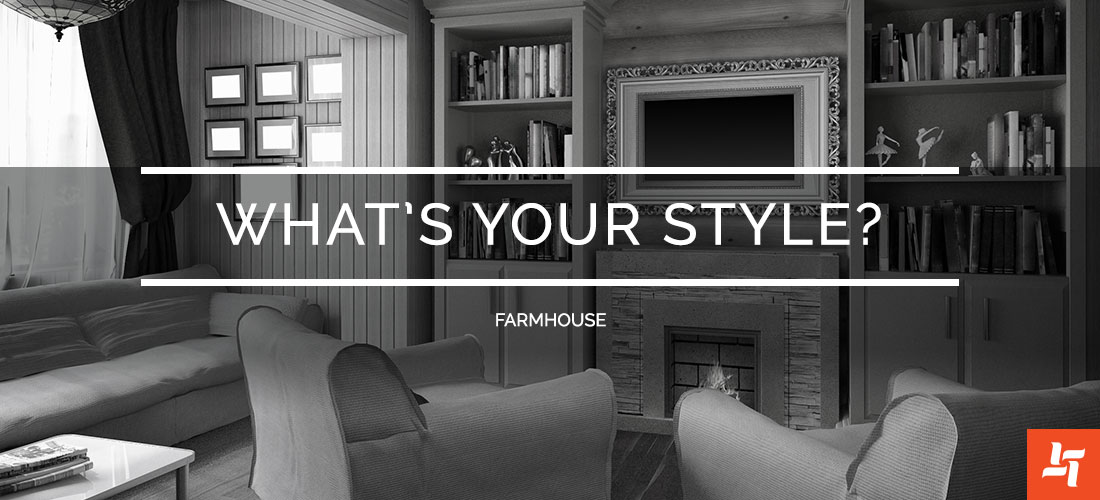 What's Your Style? – Farmhouse
Overview

The Farmhouse style housing characteristics come from an obvious inspiration: farms. That doesn't mean you have to be living in a literal barn though; farmhouse style can be recreated in the suburbs too!

This style is a clever blend of rustic and modern, and it even has ties with industrial. The primary image to recreate is big, expansive, lived-in, and warm. Everything on a farm is done on the land, so there needs to be room for it. Bring that practical mentality to your renovation.

Though farmhouse style kitchens are most common, this style can be brought in to your living room, dining room, bedrooms and more.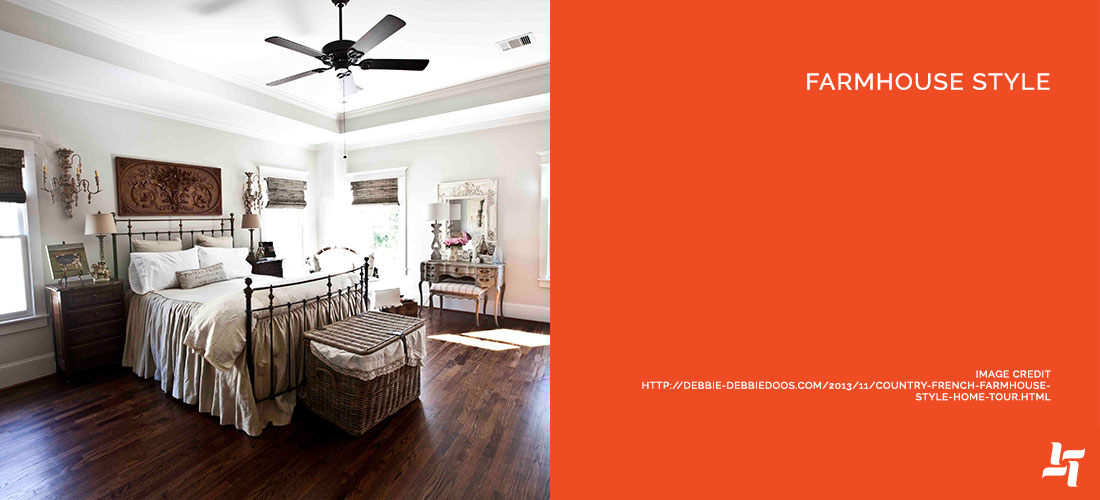 Layout

Like we mentioned previously, farmhouse style is inspired by rustic farms and revamped barns. This means that a farmhouse layout should feel spacious and expansive; high and vaulted ceilings are common here.

You don't need to break the bank on a big house though. There are several ways to trick the eye and create that open feel, like big windows, bare floors, and oversized mirrors.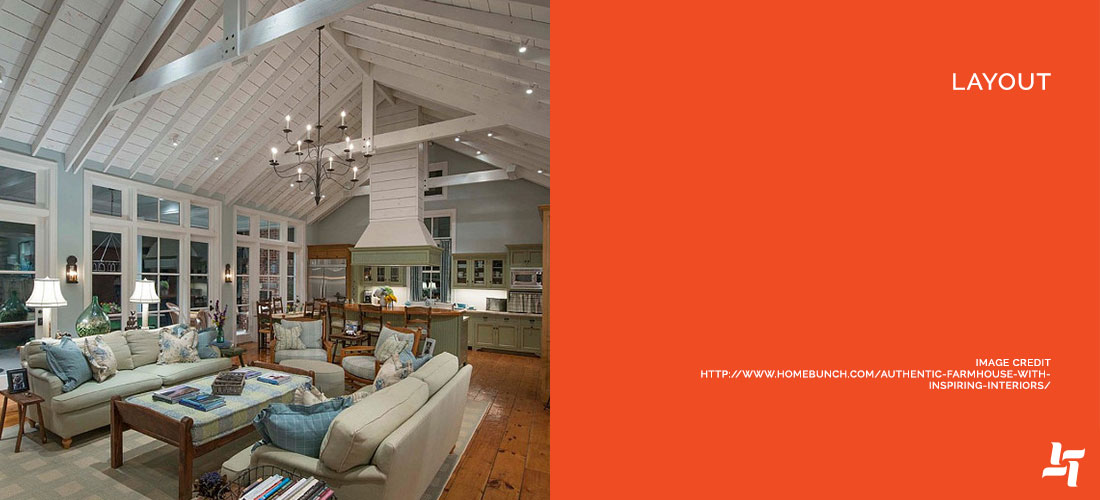 Materials

Farmhouse decor materials lean towards metals and wood, much the same way the Industrial style does. Farmhouse style uses these elements in a warmer way than industrial, letting go of the sleek and incorporating the weathered. Metals are often painted and deliberating chipped to give it an antique vibe.

Wood is used and featured extensively in this style: naturally finished, painted, weathered, you name it! Beadboard and wainscoting is also used quite commonly to line walls and even ceilings.

Fabrics are another important element to Farmhouse style homes. The more rustic the better, like burlap or grain sacks, but any are welcome. Use them liberally in window coverings, pillows, furniture, and décor.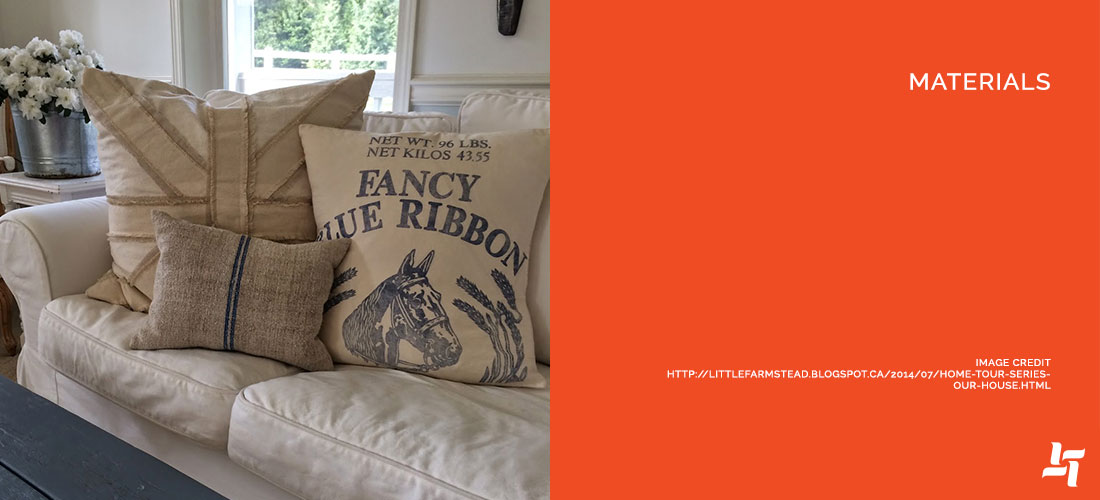 Surfaces

Like materials, Farmhouse style décor has a broad range to work with. Matte and textured surfaces are great for this style, as they inspire the same lived-in, rustic feel you're going for.

There is no need to avoid smooth though. Glass or ceramic tile make for gorgeous backsplashes, and dark or painted metals are perfect for the rustic look.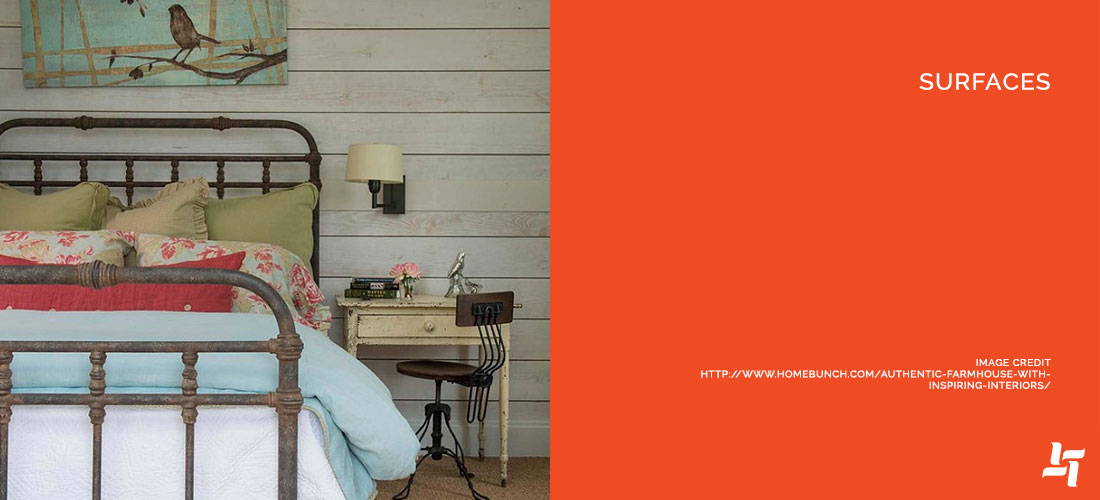 Colours

In Farmhouse design, you finally have the opportunity to really explore colour. So many contemporary styles emphasize neutral that it's refreshing for a style to embrace it. While most colours lean towards milky pastels, it's not uncommon to see Farmhouse kitchen cupboards painted green or yellow. Green is actually a favoured colour for this style.

Stick with earthy colours for the most part – green, blue, yellow, brown etc. – to keep up the rustic feel. These colours can be used in combination with bright, airy whites or dark, natural woods. Egg shell and other off-white paint colours are regularly used in the Farmhouse style too, once again tying into the weathered look.

When it comes to décor, go liberal with the colour; bright flowers, accent pillows and decorative wall art.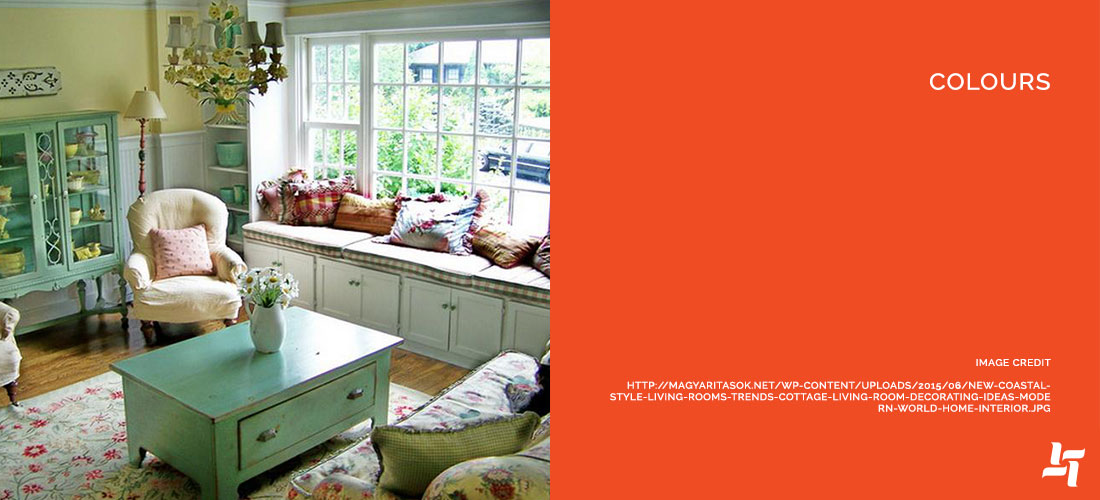 Furniture/Appliances/Hardware

In any kitchen renovation, people always want the stainless steel, high-end appliances. Farmhouse kitchens are an opportunity to save some money: white appliances work just as well as stainless steel. They lend to the country-vintage theme.

The furniture around the rest of the home is defined by wood and fabrics. Distressed tables and dining sets are popular, as well as ornate, craftsman chairs and fireplace mantels.

Last but not least, the ever-important Farmhouse sink; this is often the whole reason people go for the Farmhouse look. A big, basin sink that means no kitchen task is ever a struggle. You can add this sink into mudrooms, laundry rooms and even bathrooms. Consider adding a hand-pump faucet to go with it and really play up the vintage style!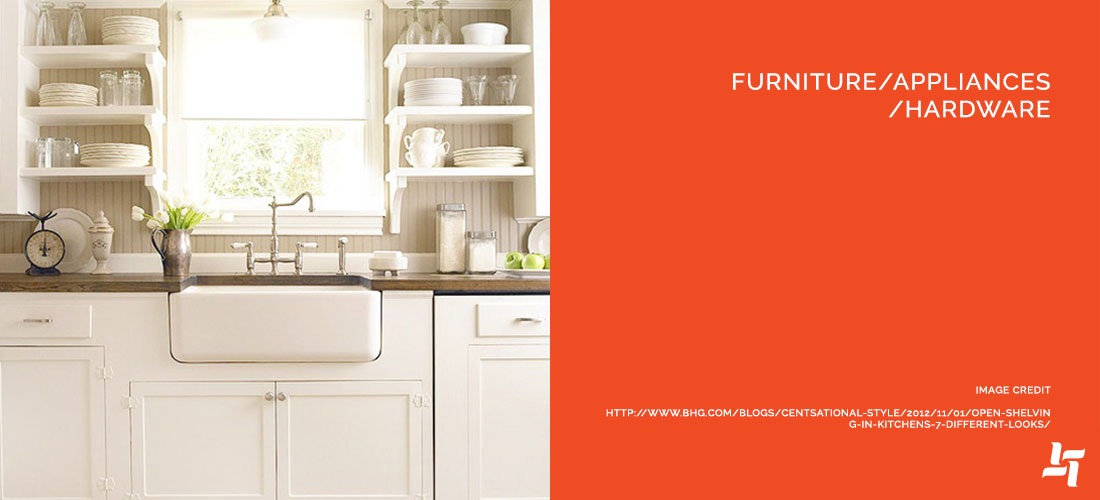 Décor/Finishing

While the Farmhouse style is big and open, you can still use decor quite a bit. Farmhouse décor is warm and inviting if anything else, so go nuts with decorative items and centerpieces. Above all else, use that colour!

Vintage and antique items work beautifully here, so there's another opportunity to save money. You can find an item at your local flea market, instead of breaking the bank at Pottery Barn, and still have an envious home. Consider using mason jars and tin watering cans as centerpieces, or to hold flowers.

Open shelving is big with Farmhouse finishing touches. In this style there's ideally lots of space, so why hide away those white plates? It's all about the practical remember, so having your dinner ware be easily accessible makes sense.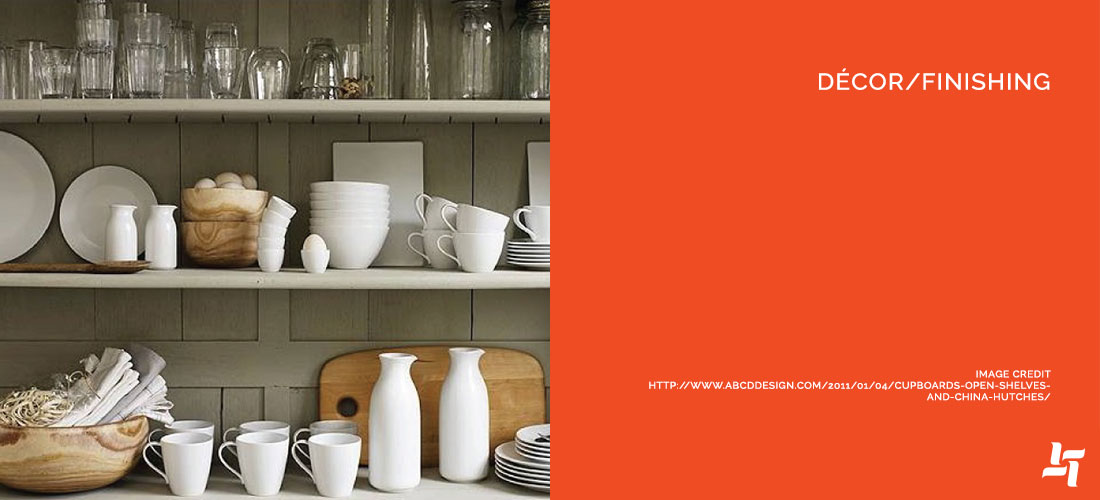 Older houses and big spaces were made to be Farmhouse style homes. Reach out to us at Karry and we'll walk you through the perfect Farmhouse design for your home.