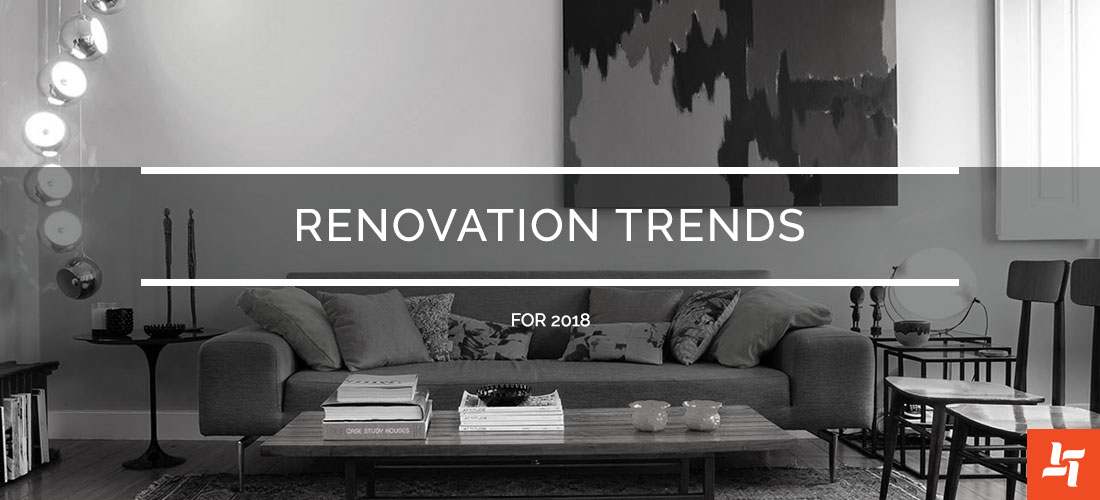 Renovation Trends for 2018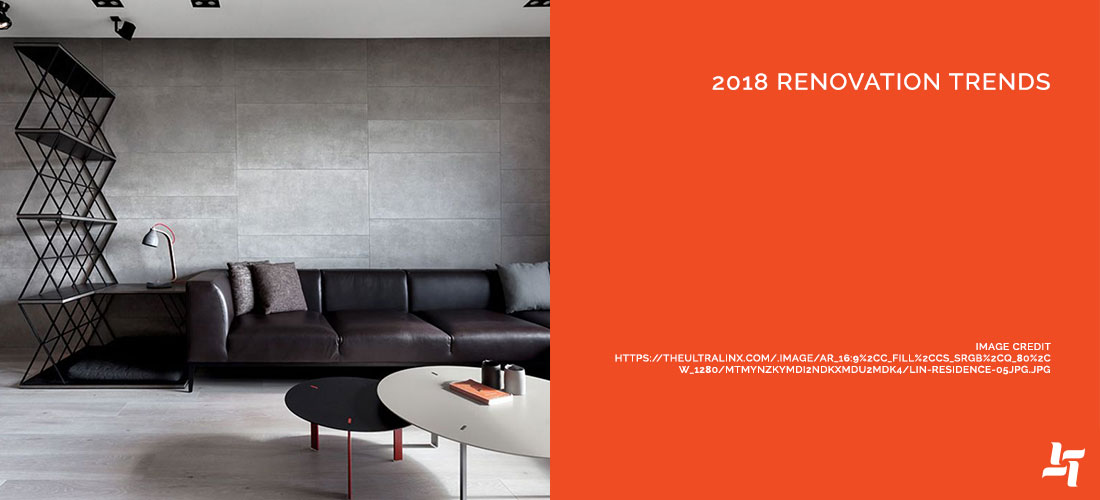 Welcome to 2018! In the spirit of 'New Year, New You', it's time you went ahead and gave your home that facelift you've been thinking about for ages. Stay on top of the trends that will be dominating the scene this year and try them out yourself.
Here are the trends to look out for:
Selective Open Concept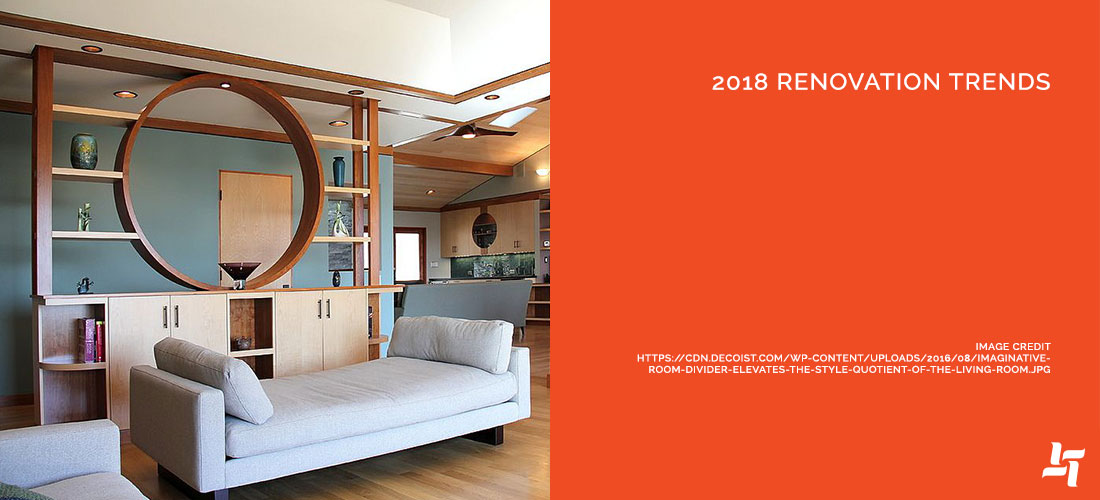 Open concept is still the most popular choice for layouts and home design, there's no doubt. However, people are starting to remember the value of sectioned areas and separate rooms: privacy and comfort.
Clever room dividers and creating artificial nooks, for cozy and private sanctuaries within the home, will be big in 2018.
Simplicity, minimalism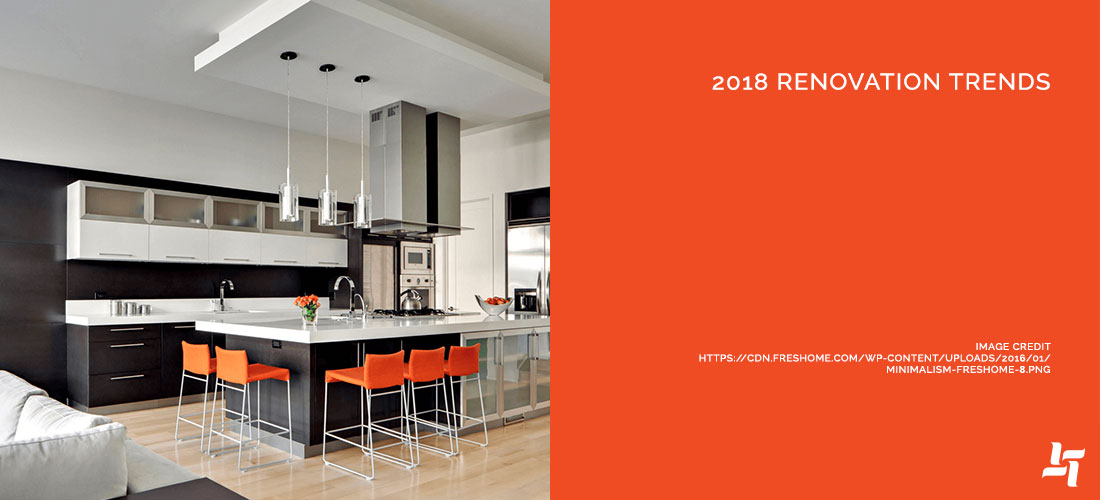 While contemporary design has been the reigning champ for some time now, 2018 will take a bigger turn into seemingly simple, minimalist design.
Things like furniture, appliances and materials will look to clean, geometric lines and patterns more than ever.
Ditching the norm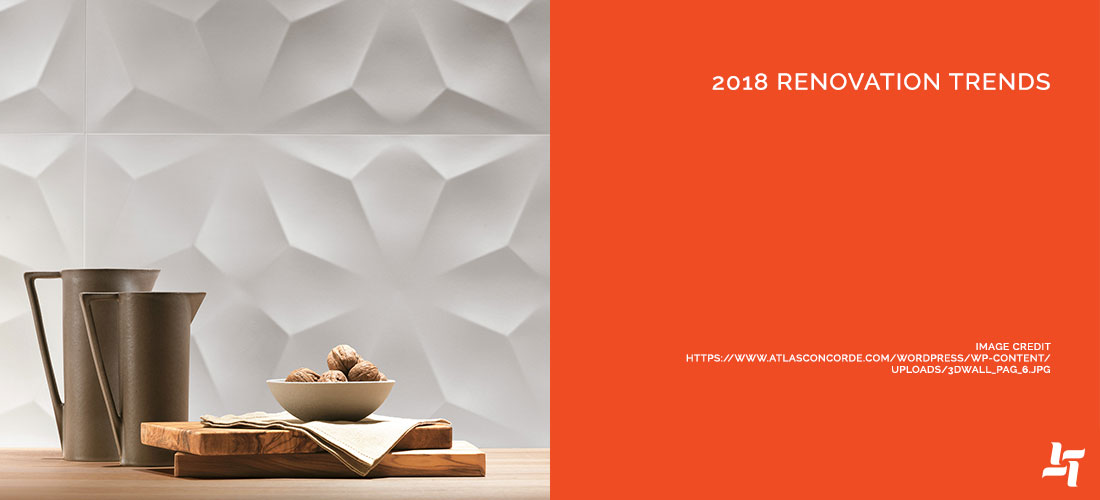 While contemporary and modern minimalism will still guide renovations and design, a little selective rebellion will also show up moving into next year.
Much like contemporary often uses a base neutral palette with a few bold pops of colour, 2018 trends will see a neutral canvas where a few pops of adventurous elements can really shine.
This will show up in anything from colours to tile, fabrics to hardware. Tile is paving the way in originality currently, with honeycomb and penny rounds becoming more common. Keep an eye out for even wilder designs, with herringbone, 3D texture and mosaics on the horizon.
Another area we'll see this rebellion is in custom builds, furniture and cabinetry. Two-tone kitchen cabinets have already established themselves as the next must-have, with upper and low cabinets being alternately light and dark shades. What we'll start seeing is the same set of cabinets being two-toned. For example, the base and frame being one colour while the actual door is another. The colour schemes can be complementary or simply different shades of one hue.
Texture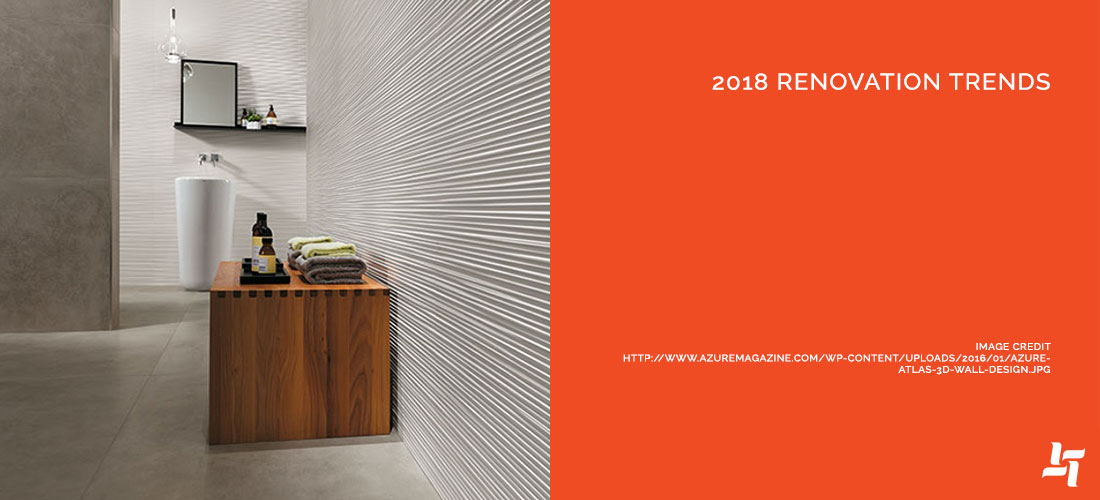 Smooth and sleek has been defining luxury for ages and popular materials tend to be chrome, stainless steel, glass and glossy stone. 2018 will introduce more textured materials, within tile, counters and fabrics.
We mentioned the rebellious features popping out of contemporary design previously. We're going to see it with tile (3D patterns), finishings (matte surfaces, barn board accents) and décor (shag carpeting, suede, vinyl pillows and furniture).
Bold pops of colour over subtle palettes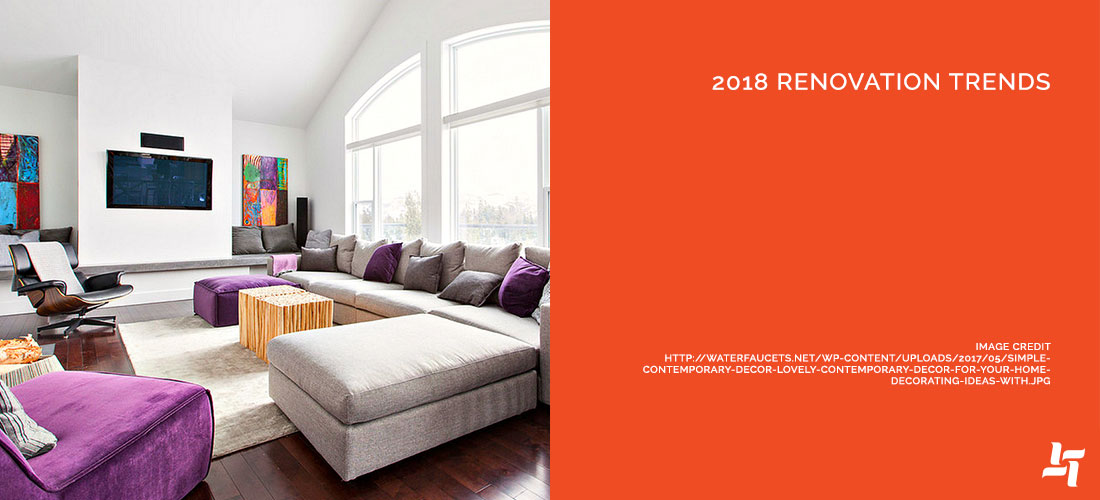 Colour will continue to be the most rebellious element cropping up in new year design trends. Millennial Pink is already the talk of the town technology-wise, and it will become a bigger staple in home design too. Additionally, colours on the red spectrum (primarily berry tones), yellows and teal will be the most common choices.
It won't just be on walls and regular décor though. Bold coloured appliances are expanding in the market. Countertop tech like mixers, coffee machines and toasters come in a wide range of bold colours. The biggest alternative growing in popularity is more fixed appliances like ovens, microwaves and fridges in bold hues.
Retro comeback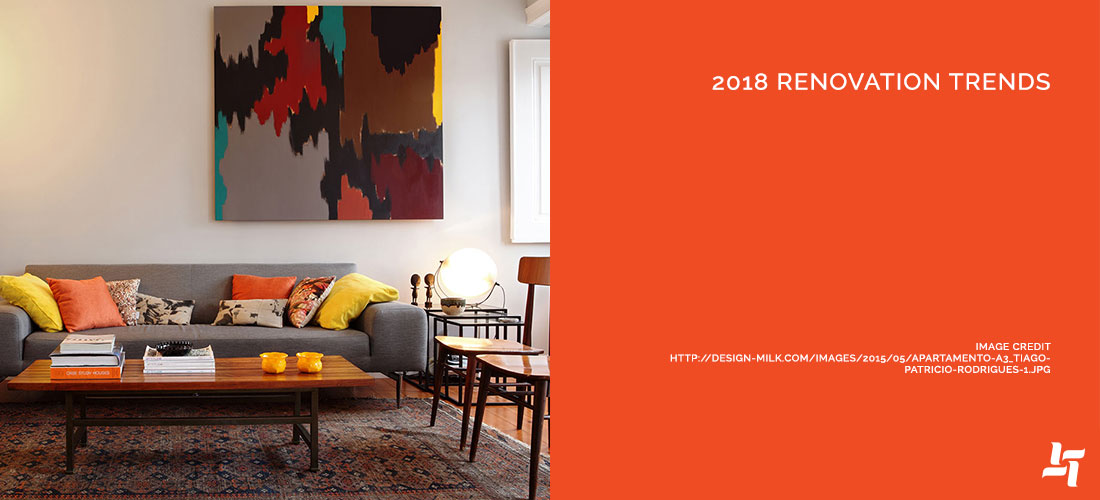 Many of these trends are influenced by the return to retro style. Contemporary home design is where the heart lies, but 2018 is about finding a way to fill a need for nostalgia too.
We'll see some classic retro materials like natural finish woods, cork, glass, and copper or bronze metals make a comeback. As mentioned before, 2018 will embrace bold retro colours too.
Granite is out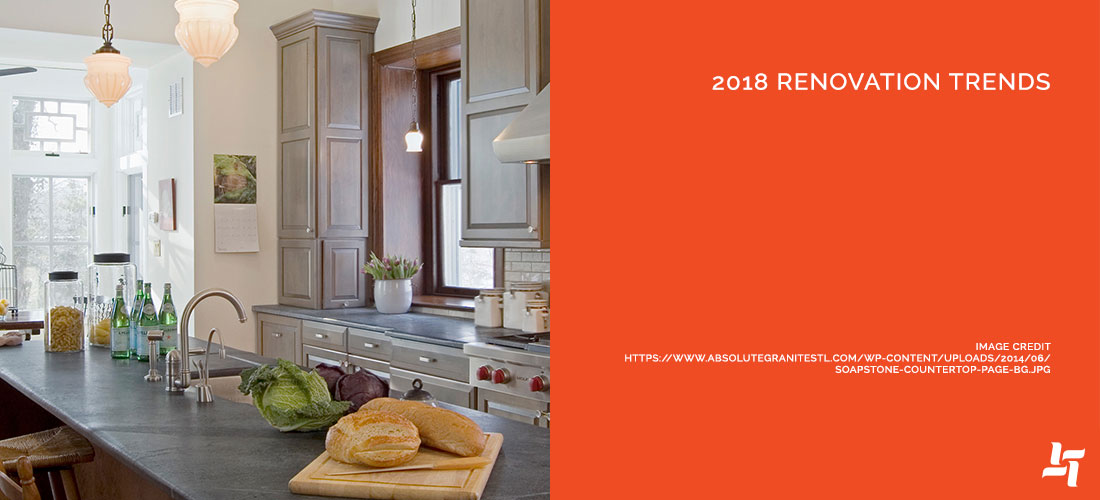 Granite is still a safe choice, but it's become less exciting. Keep an eye out for alternative countertop materials to pop up next year. If you're looking to step away from traditional granite already, consider looking into soapstone, concrete or wood butcher block counters.
Which of these 2018 trends gets you most excited?