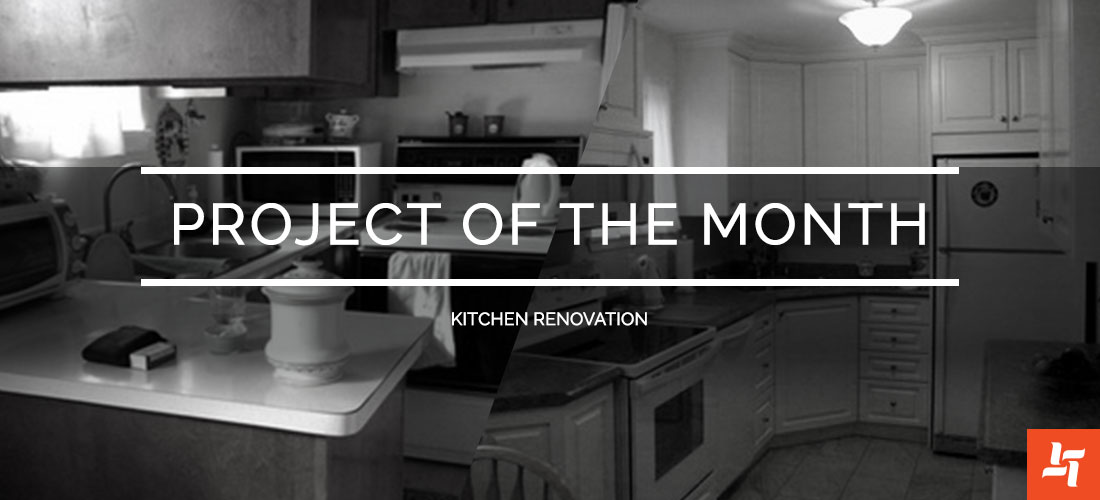 Project of the Month: Kitchen Renovation
We've been giving you a lot of bold and big this month, but for our special project reveal we're going to show you the massive impact a small change can make.
Before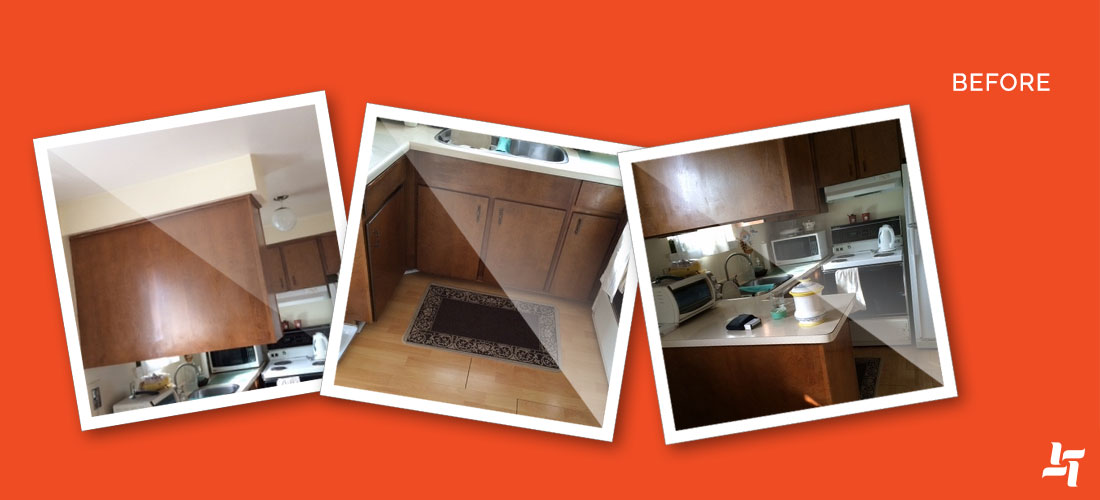 The biggest issue with this kitchen jumps out immediately: it's a tight space with limited storage. Most of the counter space was taken up by smaller appliances, the sink and other items needed to be kept handy.

This left next to no workable space. Our primary goal was to open this kitchen up, and provide more working area and storage. In the process, we also planned to bring in more modern décor elements. Replacing the floor was another step, as the laminate floors were shifting and leaving gaps.

Removing the peninsula and overhanging cabinets made a massive impact immediately. The space that was lost by removing those cabinets was replaced (and improved) by bringing the existing cabinets right up to the ceiling. We also added a small servery to the opposite wall in the kitchen for a little extra counter and cabinetry. All the cabinets were custom made to fit the space and add the most storage possible.

The added advantage to making these cabinets custom was that we were able to build space for appliances, specifically a microwave. By taking this appliance off the counter and into the overhead cabinets, we freed up even more countertop space. We also were able to fit in a desired dishwasher.
After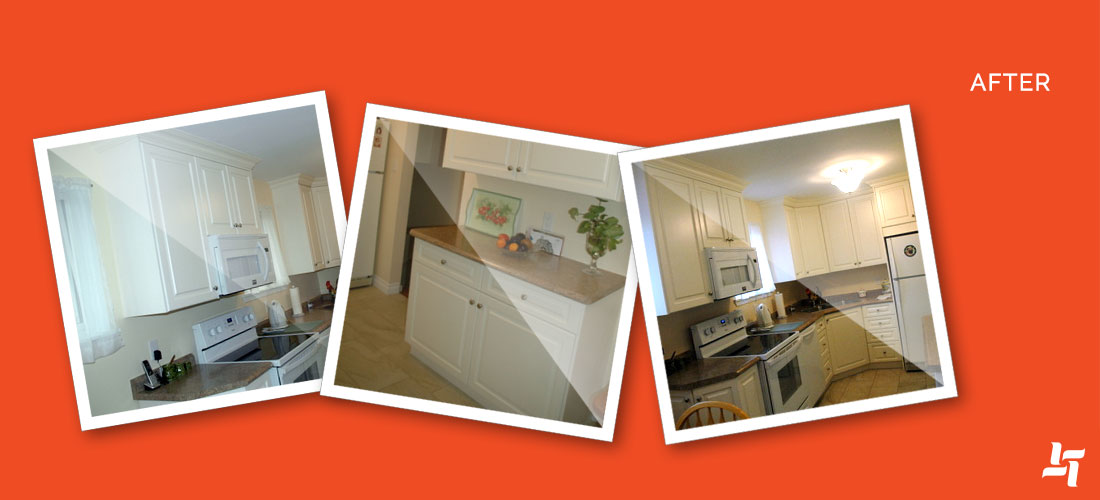 Lighter cabinets and countertops were chosen specifically to brighten up the room. Where the original darker stain put a dreary tint on the kitchen, these off white cabinets open up the space even further.

By removing the peninsula that cut the kitchen off into a tight space, we connected the cooking area directly to the eating area. This small move made the new kitchen far more inviting and open-concept.

The final mark we made on this kitchen was replacing the laminate floors with a more conventional tile. Not only did this modernize the space, but it made for an easier surface for cleaning.
Renovations don't have to be huge undertakings to make a difference. If you're not ready for a full gut, but want a big change, we'd love to talk ideas with you. Give us a call or drop by our Brampton show room to see the big impact we can make on your space. Let's get renovating!