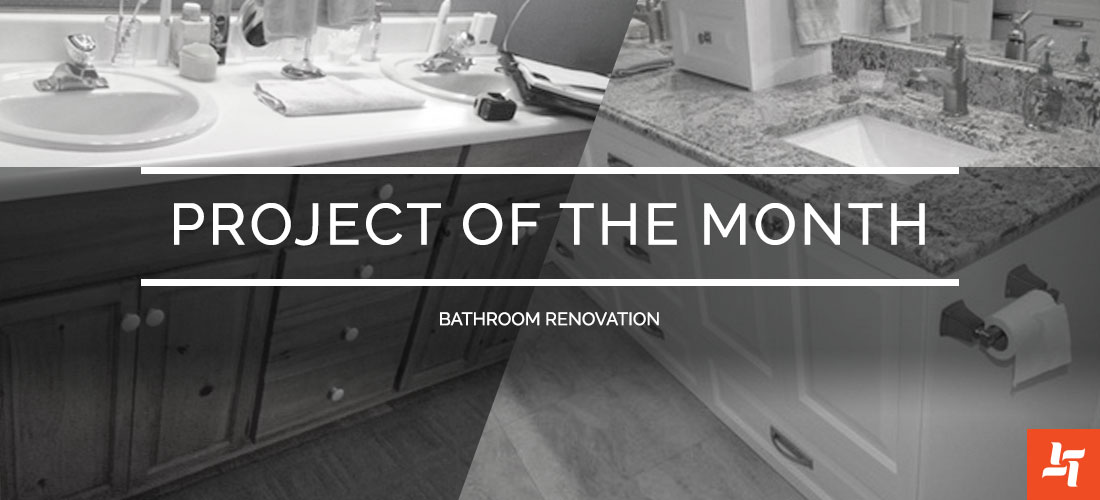 Project of the Month: Bathroom Renovation
For our February project, we renovated the Harper family's bathroom. What started as dated fixer-upper, has turned into a beautiful bathroom oasis.
Before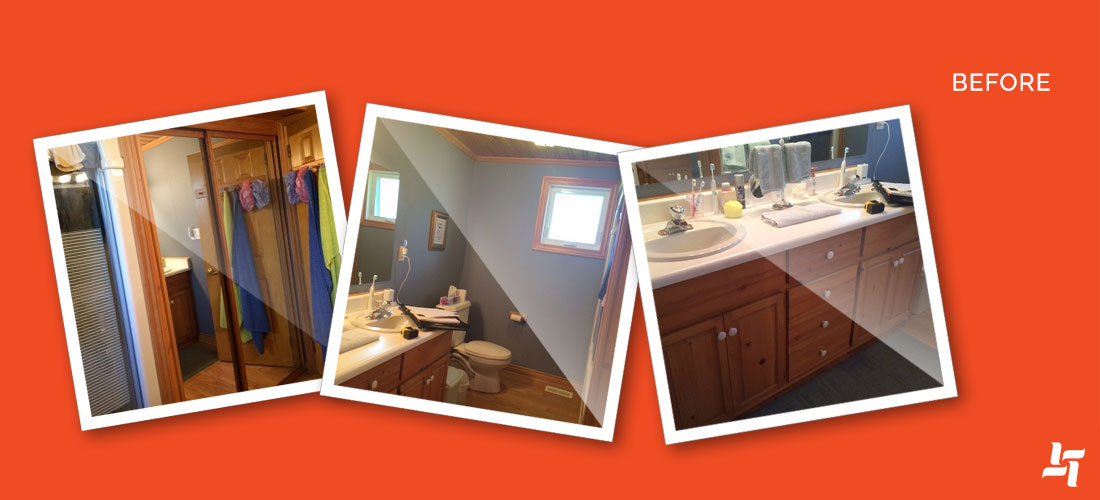 The first problem with this bathroom was the awkward and limited storage. The existing vanity had little room to work with and was quickly cluttered with toiletries.

A particular issue was that the main storage unit was a single closet behind sliding doors. As many homeowners with this kind of space will know, this is not the ideal organization unit. It's hard to stack items vertically in order to fully utilize the space, all without building an inevitable avalanche of items at the same time.

The most obvious priority to tackle was the amount of wood decorating the bathroom, even the ceilings. The style, the trim, the moulding, the finish; all of it only served to date the bathroom. All of it had to go.

Finally, our last issue to tackle was the closet doors. They were quite flimsy and in rough shape, with definite room for improvement.
After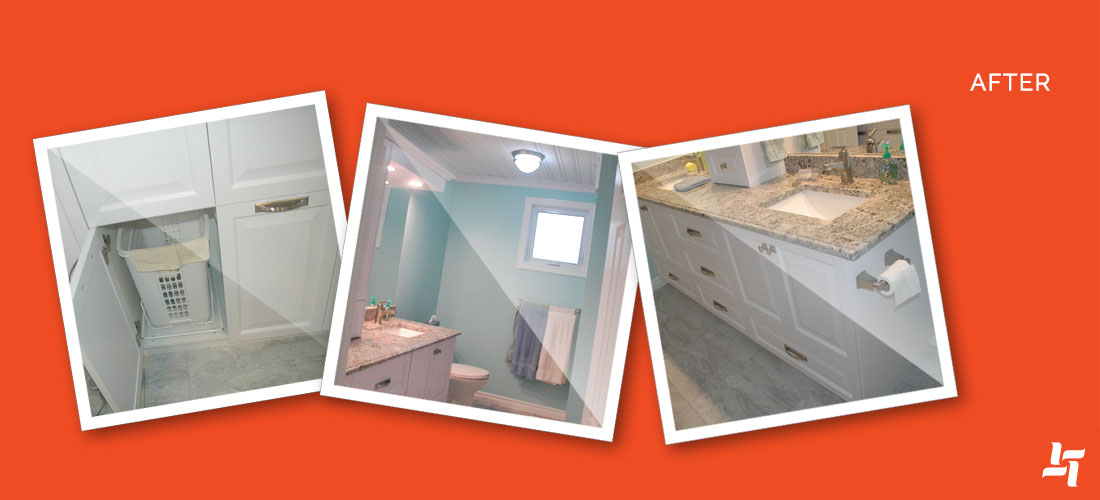 What a difference a little paint (and the absence of that wood) makes! We began by removing the wood panelling on the trim and ceiling. The first major addition was a custom made vanity, where we were able to create a unit that best served this family.

Granite countertops and grey-toned tile floors were the most modernizing elements brought into the room. Neutral pallets and high quality stone are big staples of contemporary design. For the same reason, we chose a light blue colour for the walls. Blue is becoming especially popular for bathrooms, compliments grey stone, and works well with both contemporary and traditional styles.

One of the biggest transformations was far subtler though. We replaced the closet and sliding doors with a custom built-in for extra storage. This custom unit provided the maximum use of space and tied in with the vanity.

By replacing the closet doors with updated double doors, we completed the remodel and rejuvenated the feel of the whole house as well. The brand new doors brought back value to the home that would have been lost with the old set.
Custom cabinetry and bathroom vanities are key elements to a bathroom, for storage and looks. Make sure you get the best quality workmanship when doing your bathroom renovation. Give us a call for a free consultation and we'll get started on your dream look!