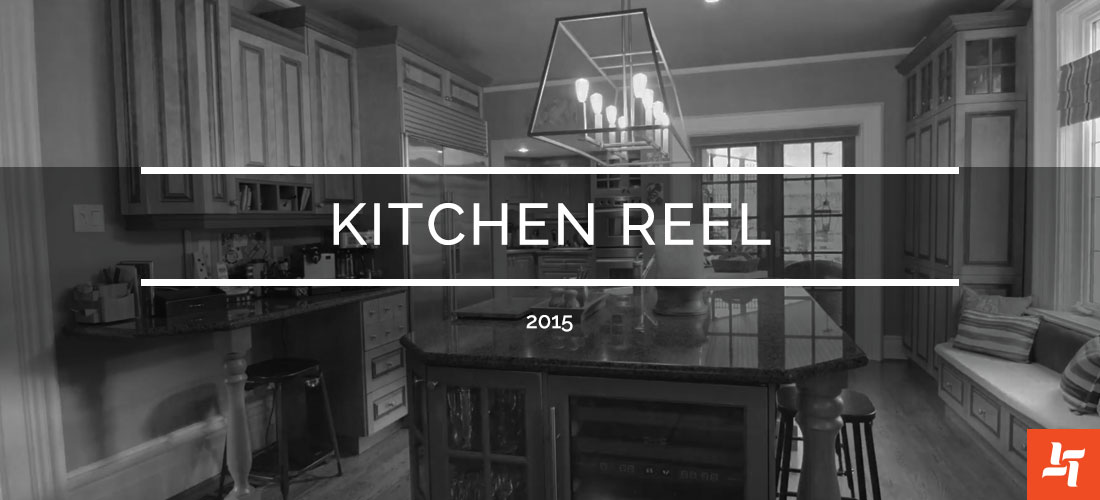 A few weeks ago we gave you a glimpse into an exciting new project here at Karry Home Solutions. Partnering with Wild and Light, and Spin Design Solutions, we will be rolling out a series of videos over the next few months that will feature exclusive insight into the work and process at Karry. Check out the teaser to get an idea of what to look forward to!
In these videos we wanted to share some of our favourite projects, the great relationships we've built with clients, and why you should work with us on your next home renovation.
In this newest video, we're showing off the broad range of kitchen renovation styles we have to offer. This kitchen reel shows some of our best renovations in the traditional, transitional and contemporary styles.
Traditional Kitchens

Starting out with a traditional look in Brampton, Ontario, this kitchen renovation shows off one of the most popular styles. Distressed cabinetry, custom made in the Karry Home Solutions warehouse, is the centerpiece here. Made with different finishes, a natural wood with dark accents and an earthy green, both complement the updated hardware and equipment.

Upgraded features such as a commercial size fridge, stainless steel appliances, a custom island and warm paint tones complete this traditional kitchen look.


Transitional Kitchens

The second kitchen featured in this video highlights the increasingly popular transitional style. A beautiful renovation in Caledon, Ontario, shows why transitional offers the happy medium for several styles. Transitional kitchens offer the character and detail of traditional kitchens, while still incorporating the clean, sleek geometry of contemporary styles.

This remodel has both dark and lighter painted custom cabinets, to break up the space. Coupled with high-end appliances and a textured backsplash, this kitchen is both warm in the traditional style and sleek in the contemporary.


Contemporary Kitchens and Bathrooms

The modern elements taken into a transitional kitchen are easy to spot after taking a look at the final kitchen and bathroom featured in this video. In the contemporary bathroom and kitchen renovations in Mono, Ontario, straight lines and flat surfaces define the space. This is most apparent in the cabinetry, an element used in both this renovation and the last.

Most often defined by very neutral colours, the bathroom and kitchen renos primarily incorporate black, white and grey tones. This allows the seamless mix of stainless steel appliances, while also making the smallest pops of colour really shine. Ideally, the use of black and white tones means whatever colour you choose as an accent piece will work in the space. Take note of how the red, Wolf stovetop dials pop in that kitchen!

Karry Home Solutions is a tight-knit, family owned and operated company with the primary goal of making sure you love your home. With a wealth of knowledge in such a broad range of the styles, we are determined to give you the home renovation you've always wanted. One-on-one meetings with our designers mean we outline every detail to your tastes. Watch the latest video to see what Karry can bring to your kitchen renovation and keep your eyes peeled for more to come!