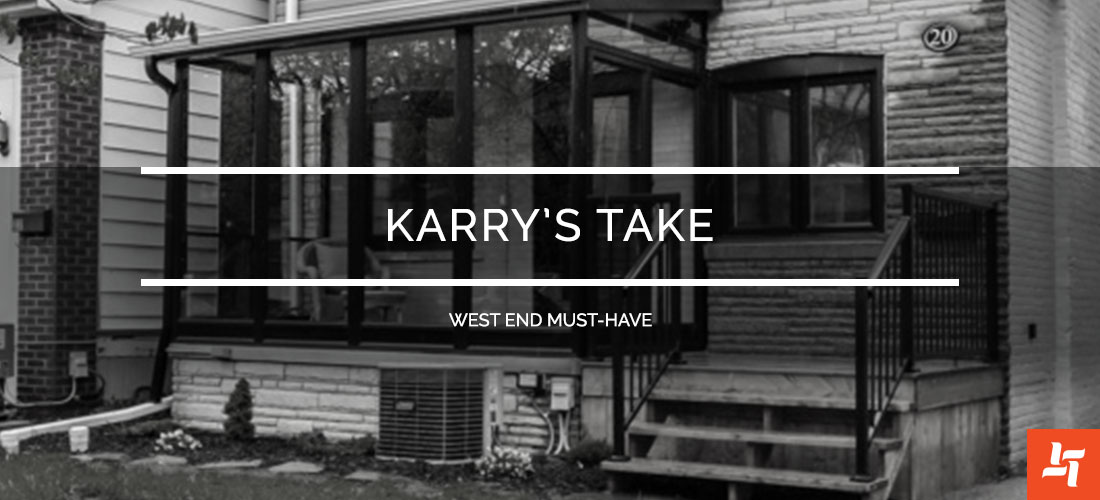 Karry's Take: West End Must-Have
The Property
This house was such a winner that it sold in one day, with the inclusion of a bid that was $300,000 over asking. It ultimately sold for $1.3 million and is located near the Humber River and the Old Mill. With four bedrooms, there's plenty of space to work with.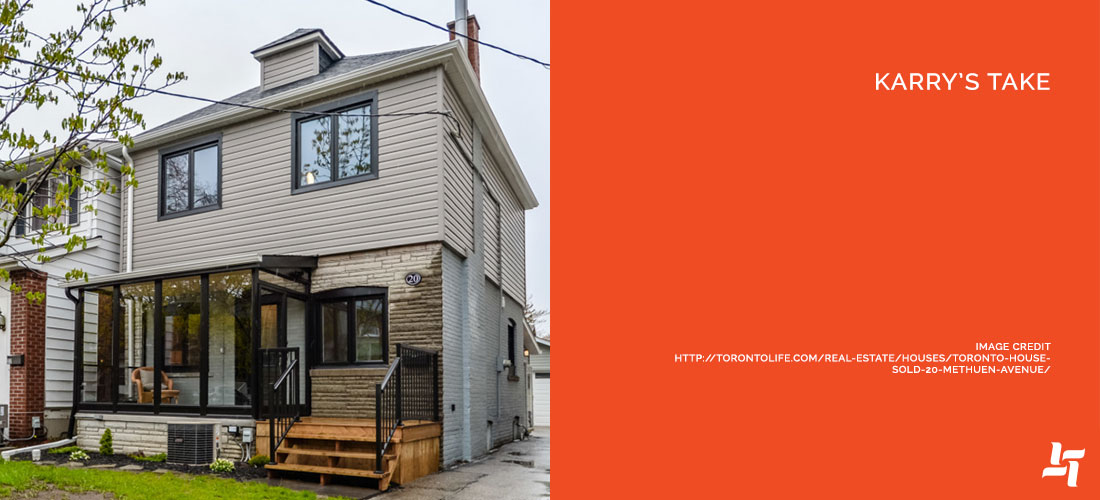 What We Love
Sun Room – This is a great feature for Canadian winters. Being able to leave your shoes and jackets in that transitional space, saving the indoors from constant clean ups, is a big win!
Living Room – The living area right inside the entrance is gorgeous. Recently renovated by the previous owners, it seamlessly blends modern and traditional design.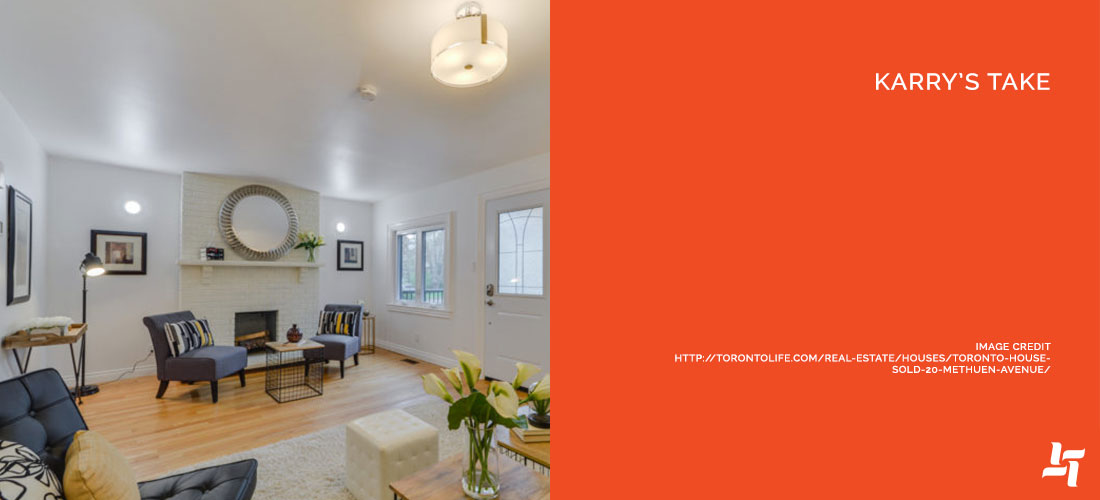 Kitchen Updates – The kitchen takes the modern design elements up a notch. We really like the muted flooring and abundance of white material, making everything feel big and bright.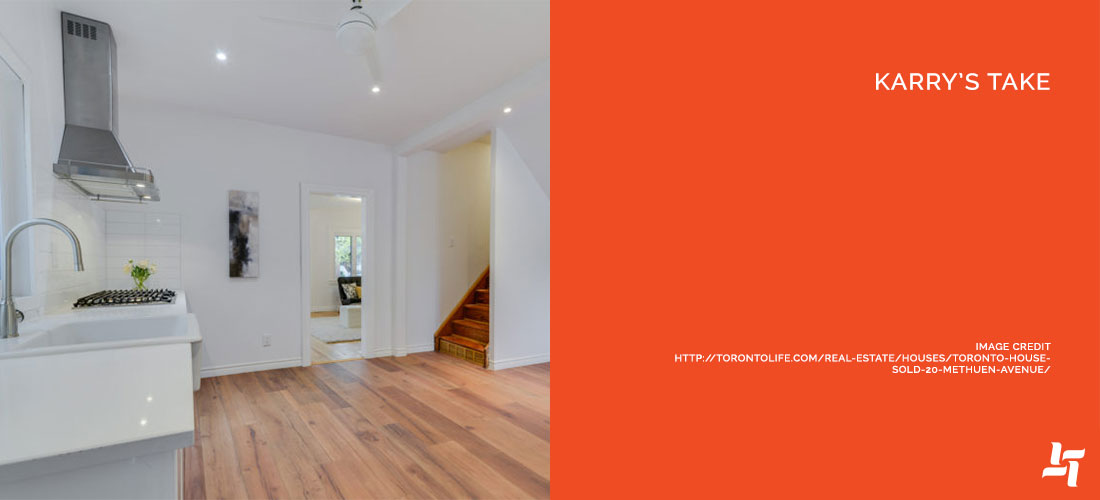 Dining Room Windows – Natural light does wonders for a home and the bay windows in the dining area let in a lot of it.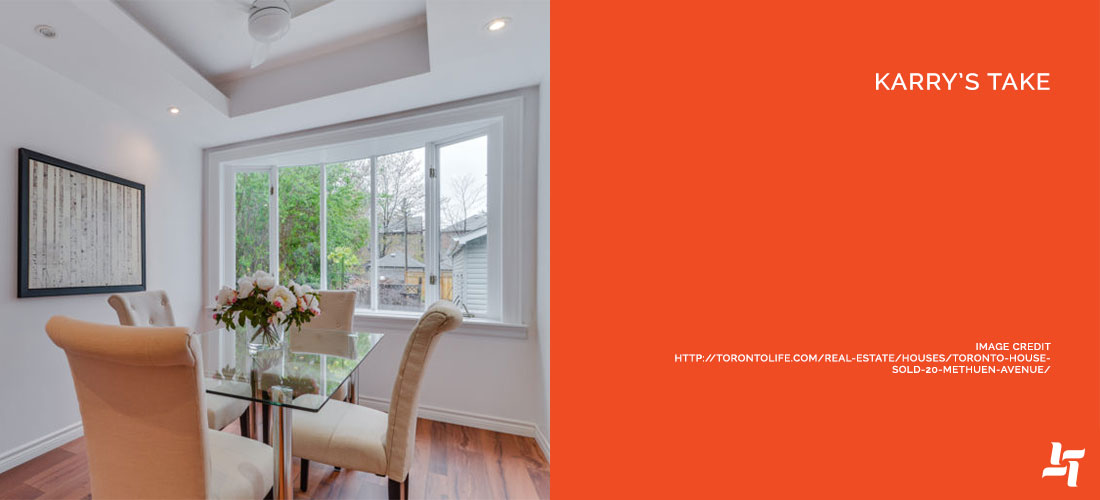 Bedroom Space – All the bedrooms have great, easy to furnish layouts and plenty of floor space.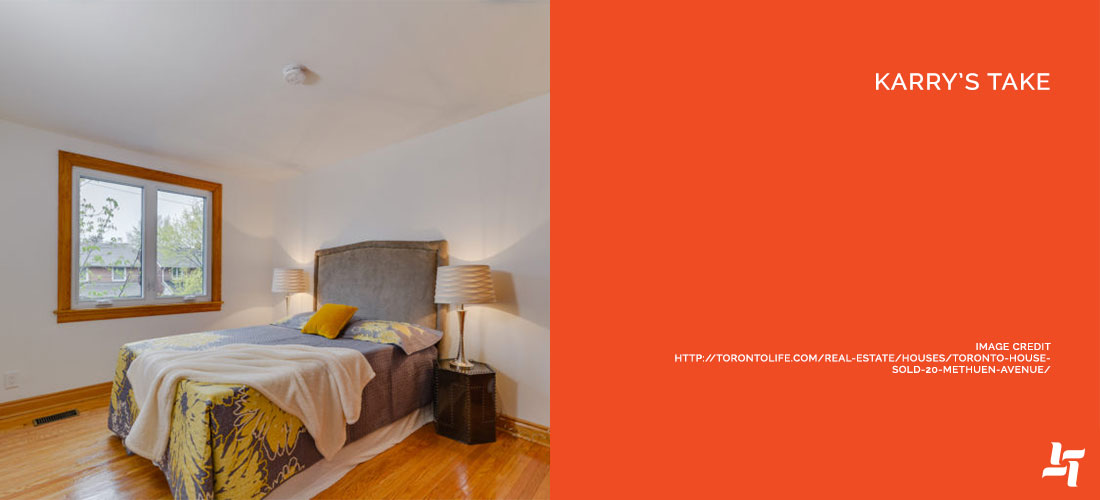 What We'd Change
Front Door – We mentioned the importance of natural light before. The frosted glass and sun room mute some of the light that gets through. We'd swap the door with something more modern and with a larger glass panel. Since the door is behind the sun room and privacy isn't a big issue, we'd keep the glass clear too.
Laundry Area – No one enjoys laundry, let alone doing it in a dreary basement. We'd add new floor tile, with heated flooring, a proper counter, a farmhouse sink and warmer paint to make the space more comfortable.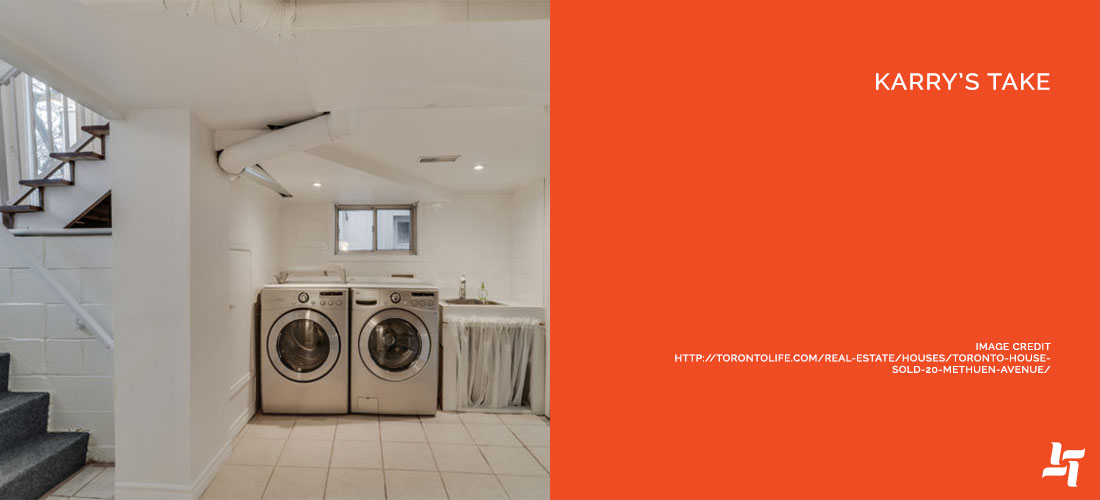 Front Siding – The sun room finishes and trim colours are clearly going for a modern look. The panel and stone siding hold this back though, as both are a bit dated. We'd consider redoing the siding with a larger, grey stone and wood shingles, or a combination of concrete and wood strip to match the porch stairs.
Staircase – The staircase to the upper floor, which is accessed through the kitchen, clearly hasn't been updated recently. We'd give it a simple paint job update, painting the risers white and staining the treads a dark espresso.
Basement Entertainment Area – This area suffers from the same dreariness as the nearby laundry space. New floors, either concrete, hardwood or stone tile, would make a huge impact. Adding a contemporary grey to the walls could make the space far more inviting too.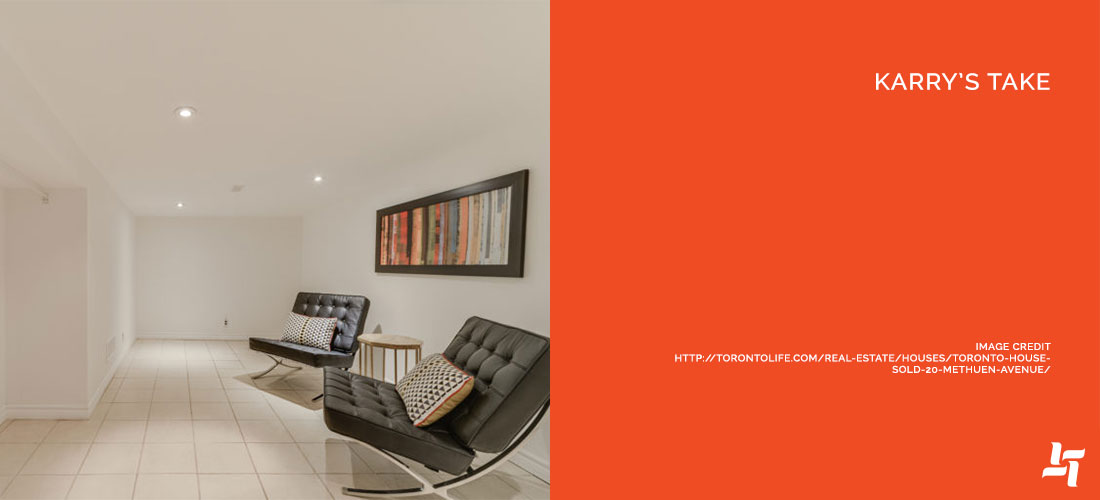 The Bottom Line
We can see why the buyers of this house weren't taking any chances on getting it. There is lots of potential here. The parts that have been updated are fantastic, and the parts that haven't aren't major eye sores.
There's plenty opportunity to make simple upgrades for a huge increase in property value. However, it's in great shape to begin with if renovating isn't your thing.