Karry's Take – Parkdale Restored Victorian
This Parkdale home is our pick this month because of its beautiful use of original Victorian features and sloped ceilings. Custom builds are used throughout the space and make the most of awkward ceilings found in older, century homes.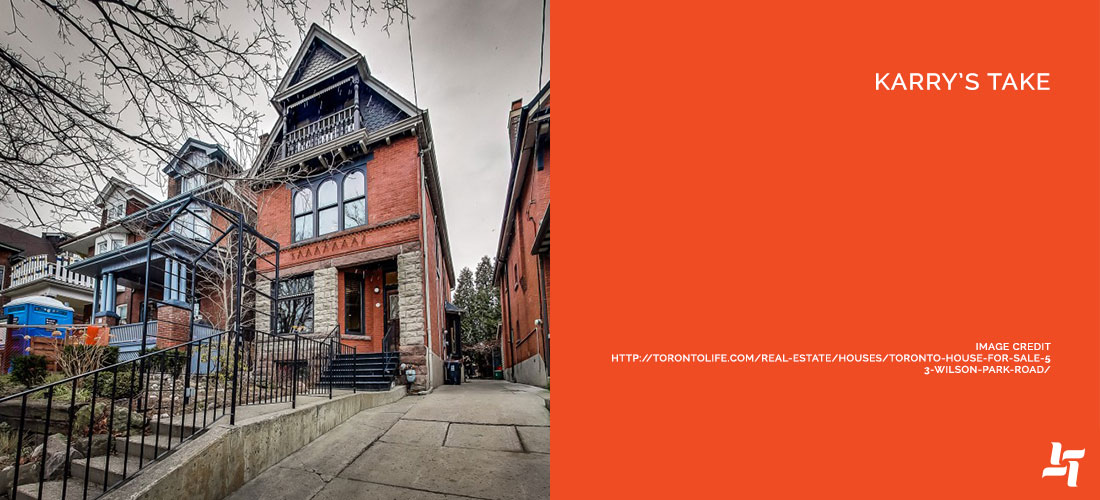 The Space

Coming in at a modest $1.8 million (by Toronto standards) this home is fully updated, but keeps its vintage, original feel. This one includes over 2,700 square feet plus a basement, with 4 bedrooms, 4 baths, parking for 4, and a saltwater hot tub!
What We Love
Here's what we absolutely love about this home:

1. Effortless blend of modern elements with the original home features, like the wood trim, stained glass windows, staircase, kitchen tin ceiling, and exposed brick.
2. Exposed brick painted black in the bathrooms – a unique touch you normally don't see on brick.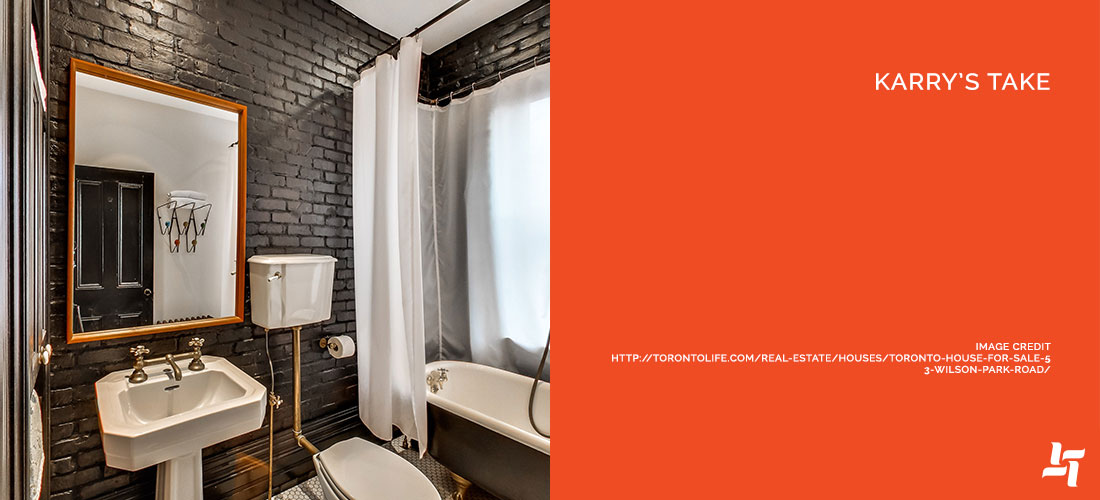 3. Custom designs for the glass shower and kitchen cabinetry make excellent use of awkward ceilings and alcoves.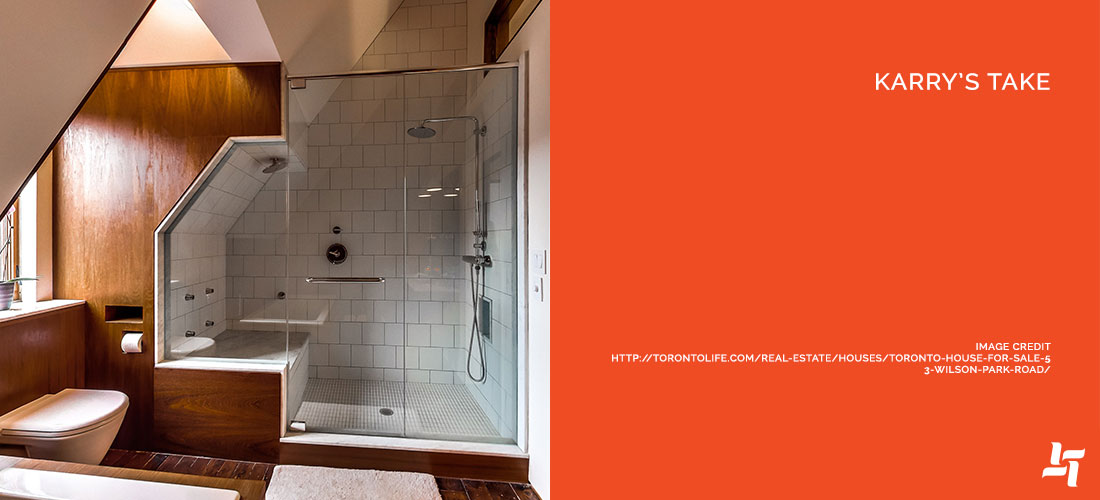 4. Backyard landscaping that maintains privacy from neighbours.
5. Lighting – big windows and plenty of skylights! The sloped ceilings are used with skylights pretty frequently in this home, and that's a brilliant way to break up the low-hanging ceilings, while brightening up cramped rooms.
6. Mirrors – a really clever way to expand narrow rooms and hallways.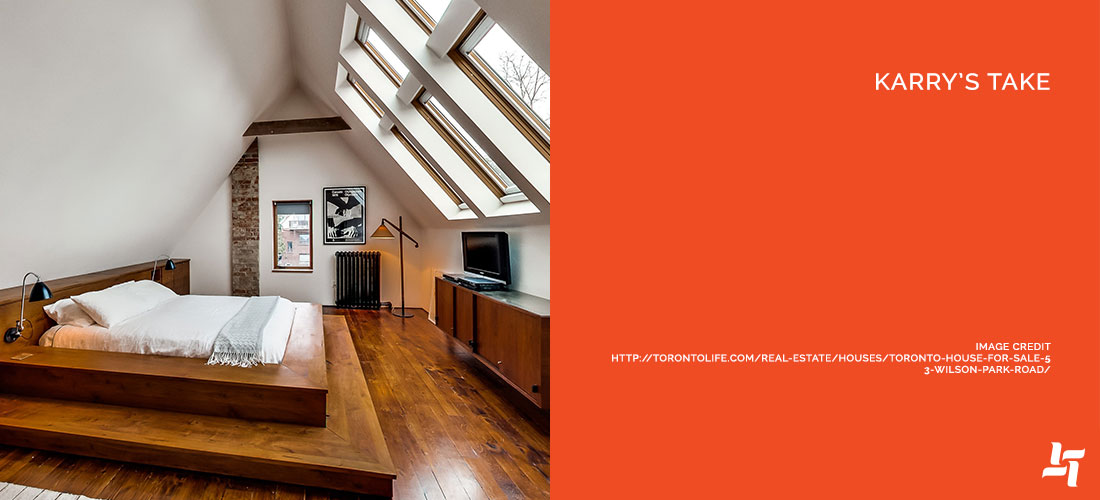 What We'd Change
1. Main living room couch – the green stands out pretty drastically and might be too vintage.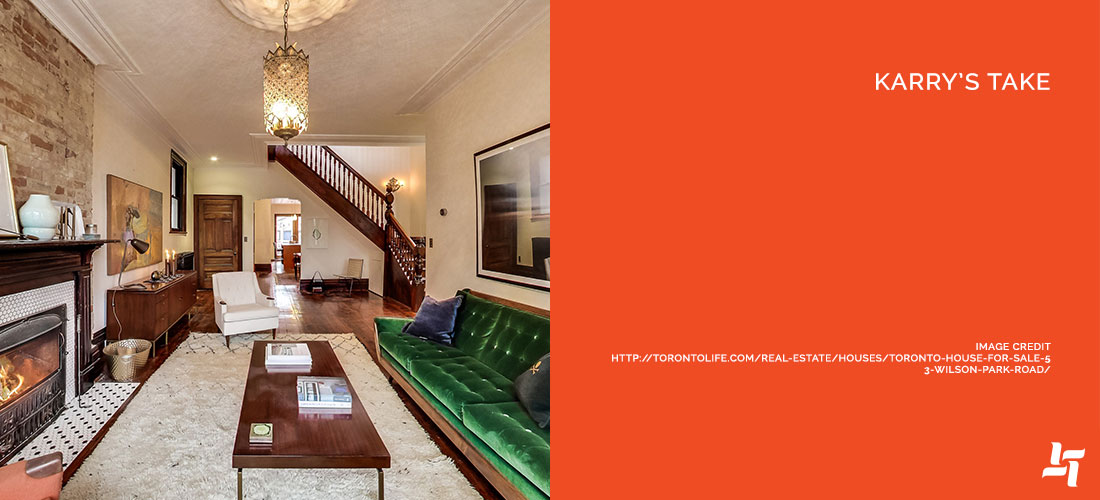 2. More noticeable hardware on kitchen cabinets to break up the wood a bit – borders on looking like retro wood panelling.
3. Bigger artwork above kitchen stove – the beadboard makes a large canvas, and the tiny piece looks like an afterthought.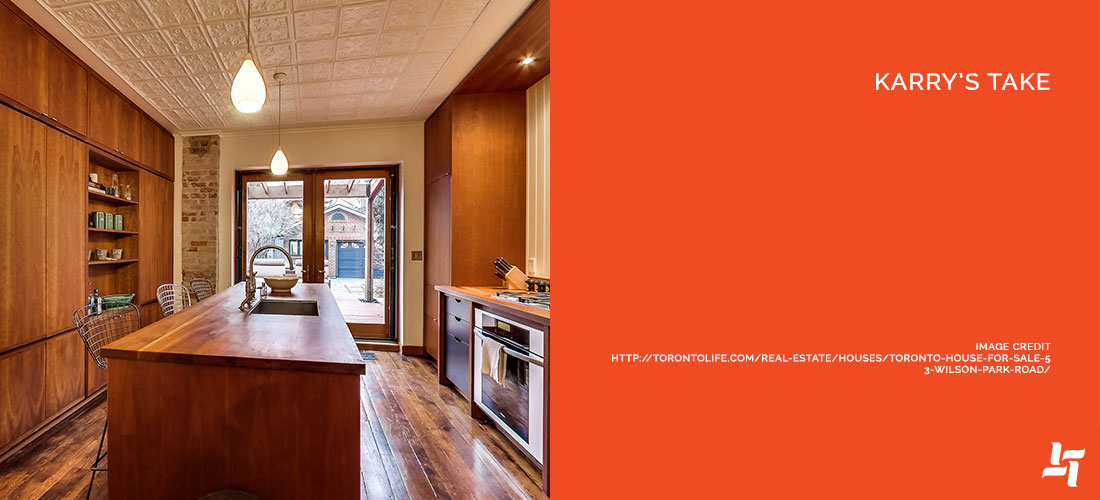 4. Consistent light fixtures – all the chandeliers in this home are beautiful, but some are more modern and traditional, while others are vintage, crystal chandeliers. We'd pick one style and use it throughout.
5. Stonework in the backyard – while it definitely works, we'd like to see a natural, jagged stone used from the deck to the garage.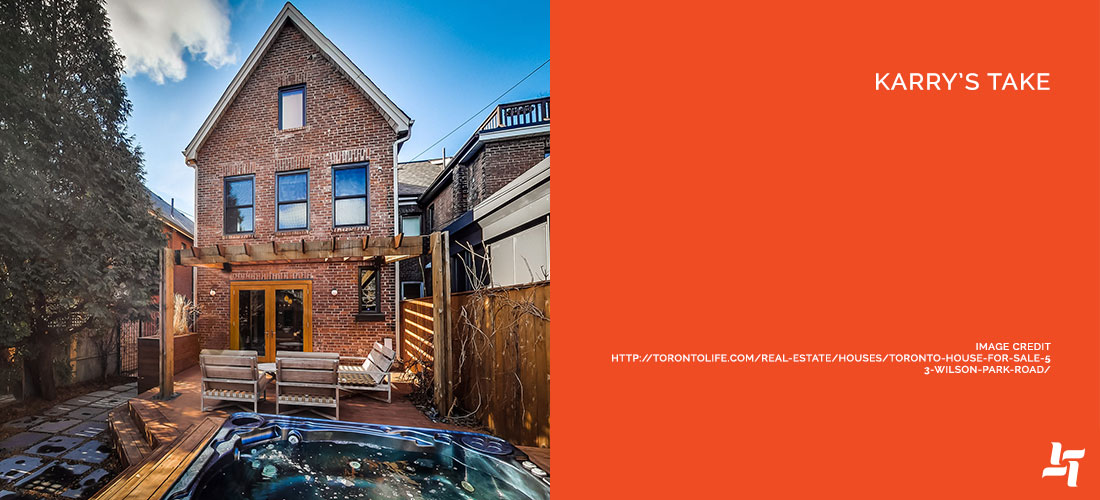 Final Thoughts
There's a lot to like in this Parkdale home. It has all the vintage charm of a Victorian, while bringing in modern features and contemporary design. You get the best of both worlds!




While there are some minor tweaks we'd make regarding style, this renovation absolutely nailed it structurally. Victorian homes are particularly tricky to work with because of their notorious vaulted ceilings, but this home has it all figured out.