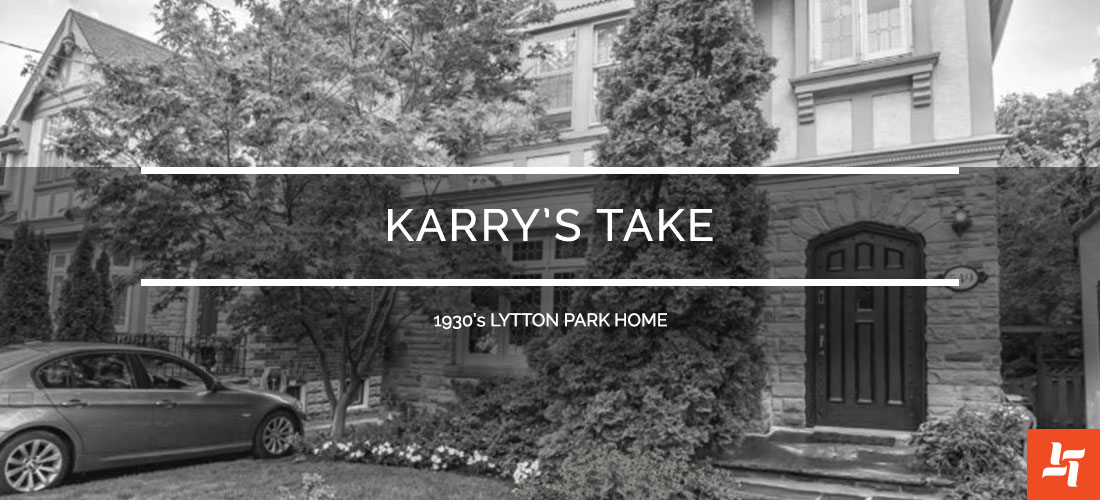 Karry's Take: 1930s Lytton Park Home
A cosmetic makeover is the biggest opportunity for profit. Reach out for a renovation plan to get the most value out of your home.
Get Started
The Property
Situated on Briar Hill Avenue, this Lytton Park home is filled with early 20th century character and tons of potential. It last sold at a hefty $2 million, but with so many opportunities for renovation upgrades, there's plenty of profit to be made on something like this.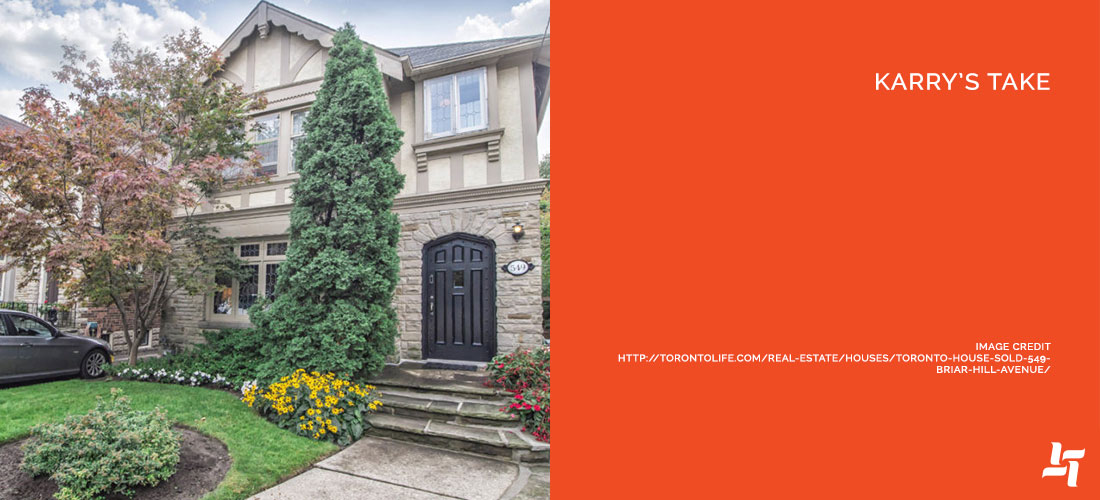 What We Love
1. Vintage character
They don't make them like this anymore. The dark trim and wainscotting is absolutely stunning and sets this place apart from modern homes. There is nothing 'Lego-land' like about this place and that's a huge plus.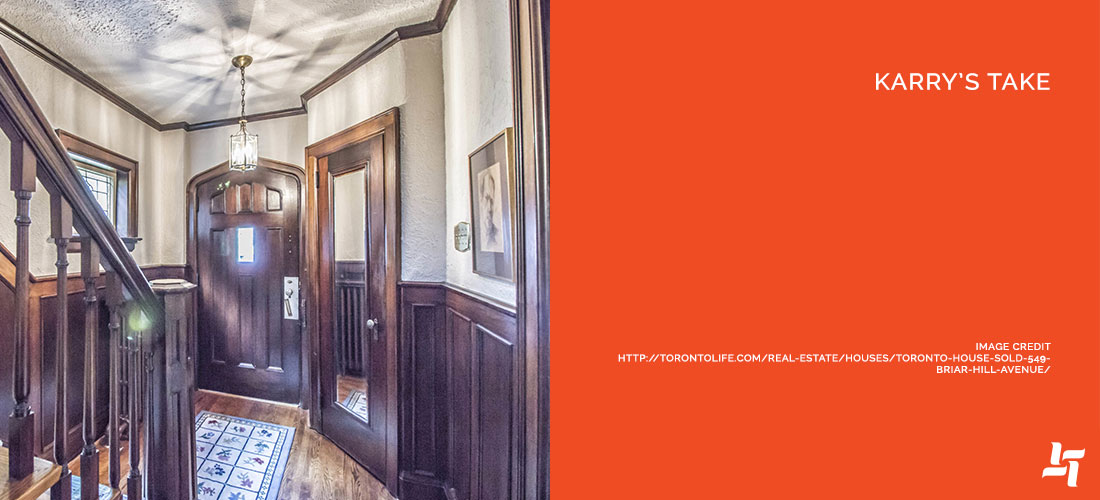 2. Warmth
The 1930s charm brings a lot of warmth with it as well. The tones, structure and details make this place feel cozy and inviting, but not in a dark or cramped way.
3. Space and Light
As cozy as this place feels, it never feels cramped or snug either. There is plenty of space to work with and the exceptional number of windows keep things bright and airy.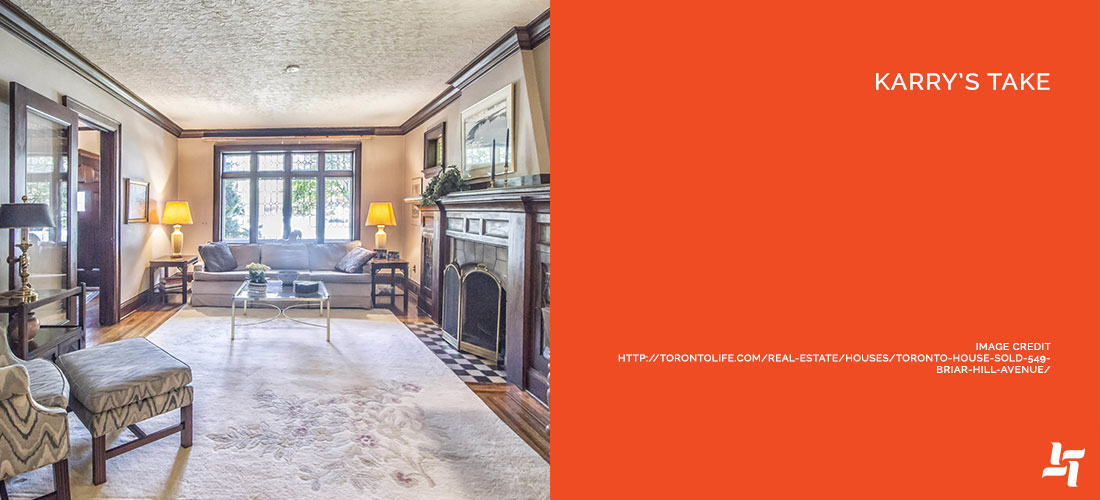 4. Layout
The home's layout is another major reason why this property never feels closed off or cramped, despite its lack of open concept design. Rooms are spaced in a logical layout and the grand entry prevents any 'closed off' vibes.
5. Closed Porch
Such a wonderful feature to have in Toronto, where outdoor space is minimal and privacy is even rarer. This covered porch still has an outdoor feel, but with plenty of coverage to feel like a private getaway. Another bonus is that it provides an outdoor space free from snow and ice in the winter.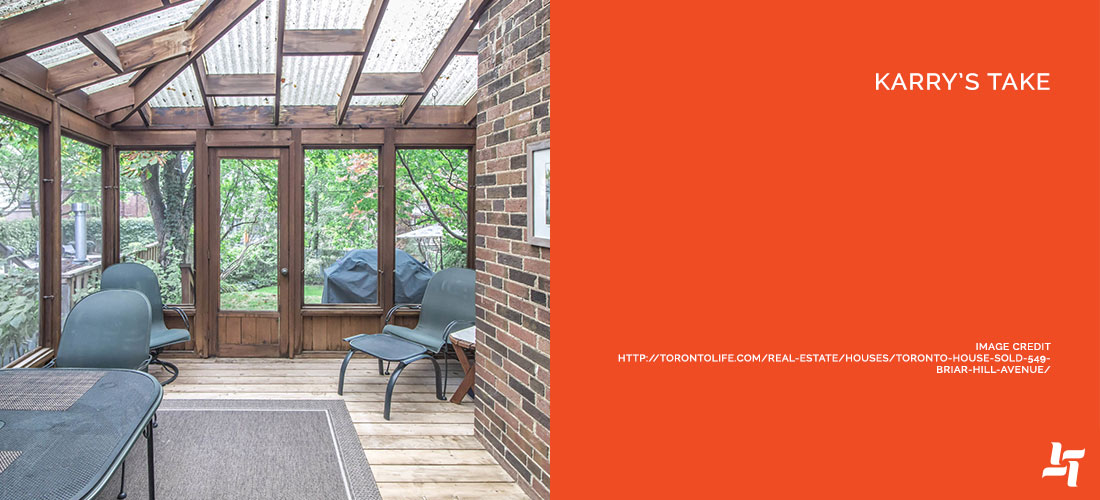 What We'd Change
1. Décor
While we love the old character, the décor could use some updating. There is a huge opportunity to increase this home's value by bringing things into the contemporary design world. There's a lot of old wallpaper that needs to come down first and foremost.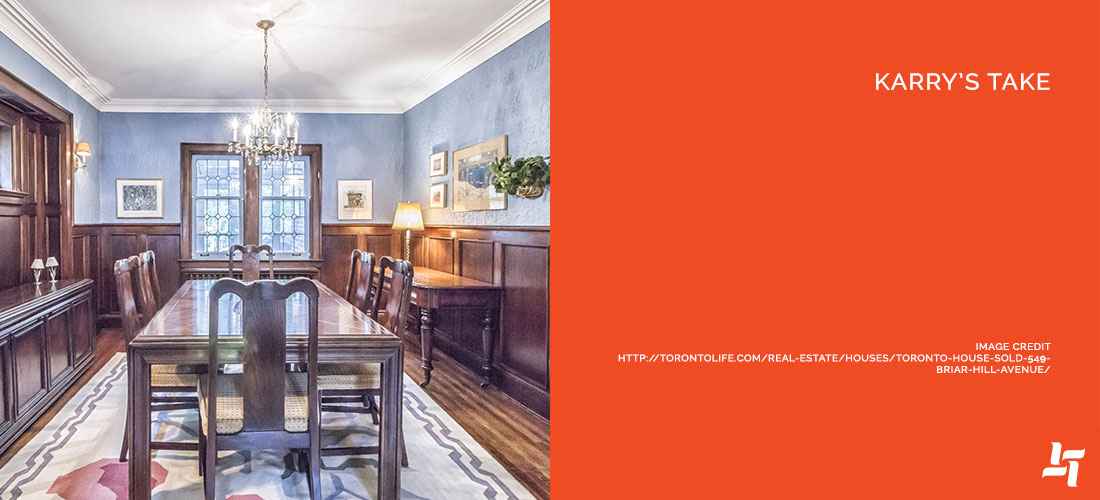 2. The Kitchen
Updated design is especially needed in the kitchen, one of the more dated rooms. We'd do a total gut job on this one, replacing the wallpaper, cabinetry, counters, backsplash, appliances and even the windows. Depending on the structural element to the entryway, we'd also remove the arch and open it up a bit more to the breakfast area.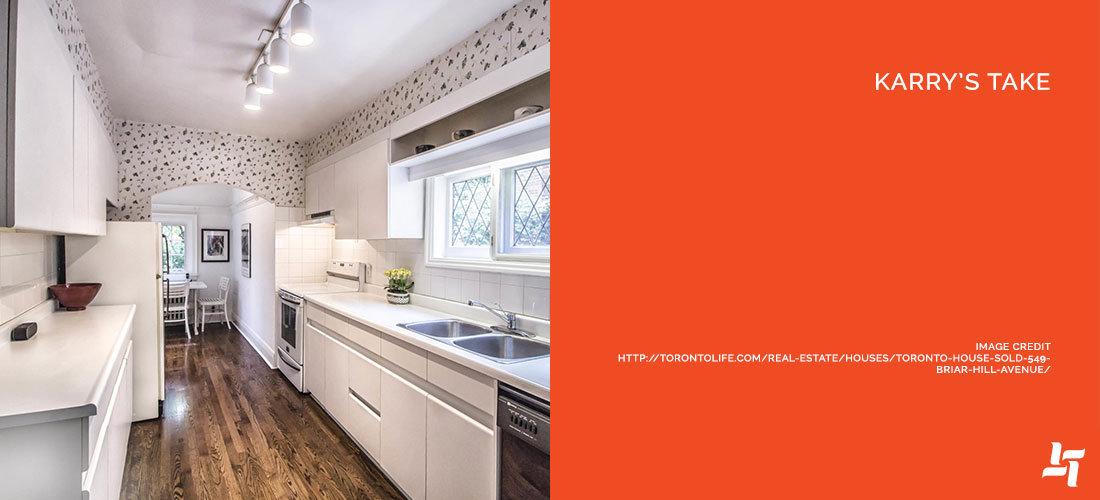 3. Carpets/Flooring
Nobody is that into carpet anymore. We'd leave it in the basement to keep it feeling comfortable, but remove them in the upstairs bedrooms. The main floor hardwood is gorgeous and matches the original character, so we'd match something similar upstairs.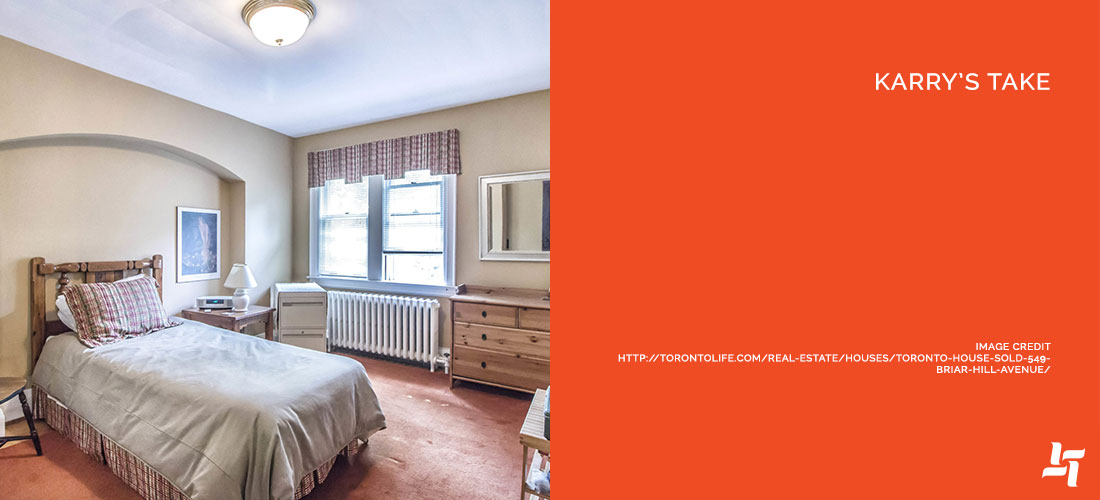 4. Upstairs Bathroom
In its current state, it's totally useable and not at all dated. However, this one bathroom serves the three upstairs bedrooms and should be functional enough for that many people. We'd glam it up a bit, but primarily add more storage.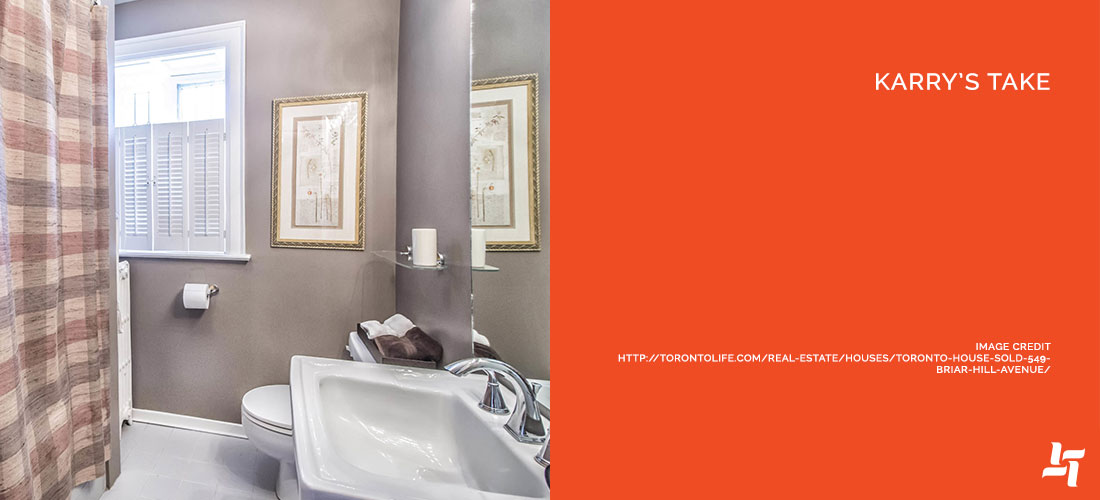 5. Backyard
With such a great covered porch, it'd be nice to have a backyard green space to match. We wouldn't want to remove the trees, since they're precious within the city. We would add some entertainment elements, like a bar area or BBQ station, to make this place exceptional inside and out.
The Bottom Line
Potential is the word that comes to mind here. Properties like these are something you should grab onto: great bones and existing foundation, with lots of room for cosmetic changes. That's where you can invest for a big return without worrying about getting into too many internal renovation issues.
Do you have a home begging for a makeover? Give us a call for a complimentary consultation and we'll get the ideas rolling!