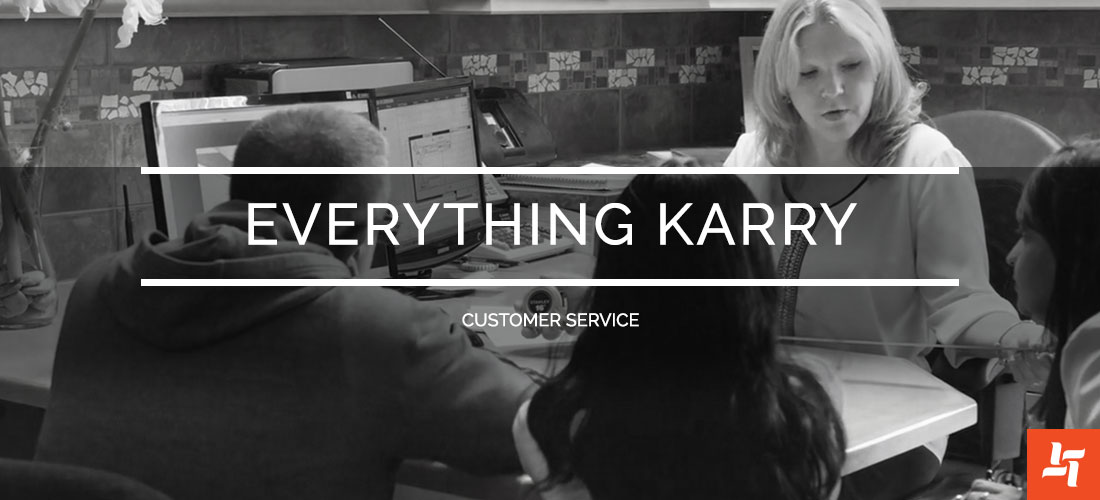 Everything Karry – Customer Service Done to Perfection
The perfect renovation is more than just the finished product. The entire process, from consulting to design and demolition to staging, is just as important. One bad experience is enough to send home owners running from remodels for life.
Our goal is to give you an exceptional reno from start to finish. We want you excited for the next project, the moment the last is completed.

Selling Customer Service

We offer the best in several areas, but it all comes down to customer service. When you work with us, you'll always know that we have your best interests in mind. It's not about a new room, it's about the home of your dreams, because our success comes from you.

The biggest key to our success is ensuring happy customers. So our communication is consistent, our respect for your space during construction is critical, and you are the top priority.

A Personal Touch

No one enjoys the impersonal feel of shopping for a renovation in a big box store. There are few, if any, displays to show you how elements can come together, associates with limited experience in renovation information, and too many options with little guidance.

Karry Home Solutions is the anti-thesis of this painstaking endeavor. When you walk into our Brampton, Ontario head office, you will immediately be greeted by one of our designers; not an associate you might speak with once, but a confidante who while guide you through the whole process. We'll walk you through our numerous design displays and apply our vast experience to your specific tastes.

From Our Family to Yours

As a family run business, we have the unique privilege of working closely with you. It also puts us in the position to do more than the big, corporate companies can offer. Karry is a family, we've worked together for years and have perfected an efficient, effective system for creating beautiful homes. We can dedicate the time you deserve to everything you need.

Further more, we fundamentally understand what you go through during a major renovation. We've done this before, we know there are finances at stake and big disruptions to your life. Our construction team respects your home by leaving a clean workspace at the end of every day, and we make sure that all materials are lined up before we begin, to reduce renovation time.

We take a personal stake in your renovation. For this reason, we aim to build a relationship with our clients, one that you should feel comfortable continuing after the reno is done. We are always happy to maintain to your renovation long after it's finished, and several clients of ours become repeat customers. Hear from one of those happy customers here.

Get Your Own Dream Home

Your family's happiness is our family's livelihood. No detail is too small, no aspect unimportant, when it comes to giving you the perfect renovation. Reach out to us today to get started on your dream home.