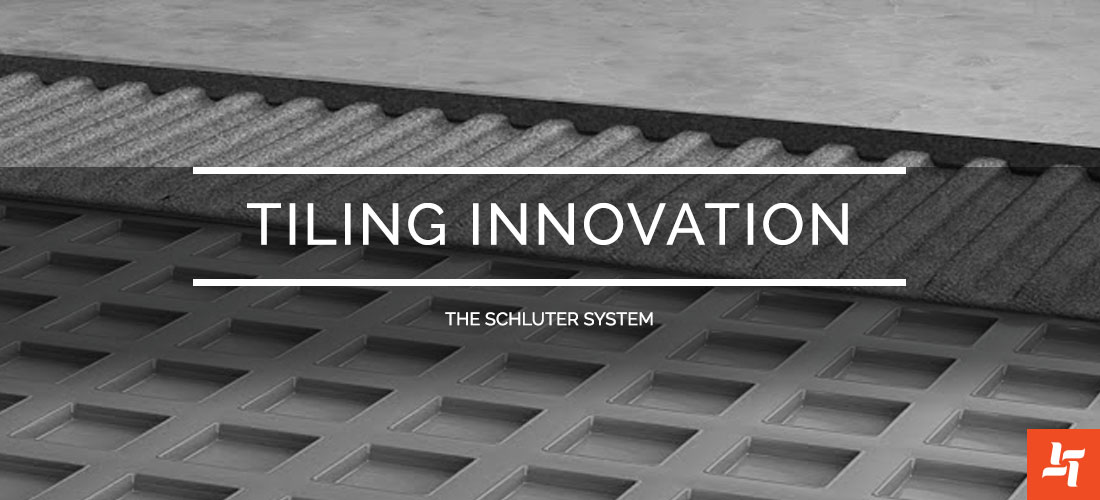 Tiling Innovation: The Schluter System
The Schluter System is an innovative line of tiling products that has been developing and making advancements since the 1960s. William Schluter, the company's founder, used his extensive experience in the tiling process to find solutions for some of the biggest issues in the industry; namely, working with several different thresholds and protecting tile edges.
One of his first products, and a current specialty of Schluter Systems, is the L-shaped bar used to protect surface edges and add a clean finished look to tiling profiles.
Schluter products are thoroughly tested to ensure the highest quality and to meet the needs of a rapidly evolving industry. Schluter's philosophy is developing products with a vast compatibility and versatility for tiling professionals. In addition to in-house testing, their products also meet the testing standards of the Tile Council of North America (TCNA), the Terrazzo, Tile, and Marble Association of Canada (TTMAC) and the National Research Council in Ottawa.
While finishing products in edge protection and transition profiles are Schluter's bread and butter, they also offer innovative products for movement joints, waterproofing, uncoupling, drainage, electric floor heating, shower systems and building panels.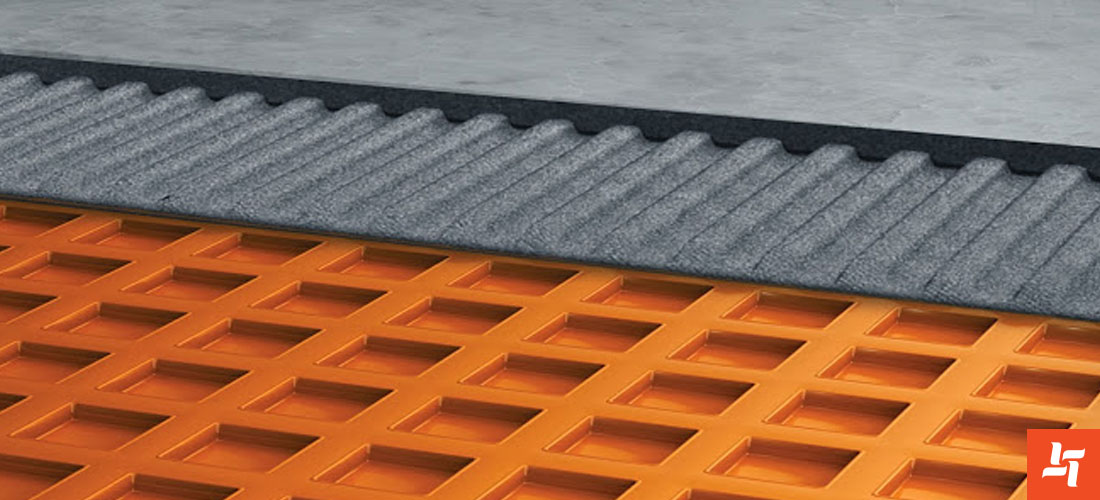 For the last six years Schluter has been awarded in excellence by TTMAC, consistently taking home 'best technical product application in Canada.'
What makes Schluter Systems so innovative is their commitment to providing quality products that work for every project and professional. In addition to their product lines, they also offer hands-on training and workshops for those in the tiling and contracting business. Such workshops and seminars, offered in 1 or 2-day courses, focus on top installation practices, product showcases for their electric heating lines, actually building custom bathrooms and much more.
The Schluter Shower System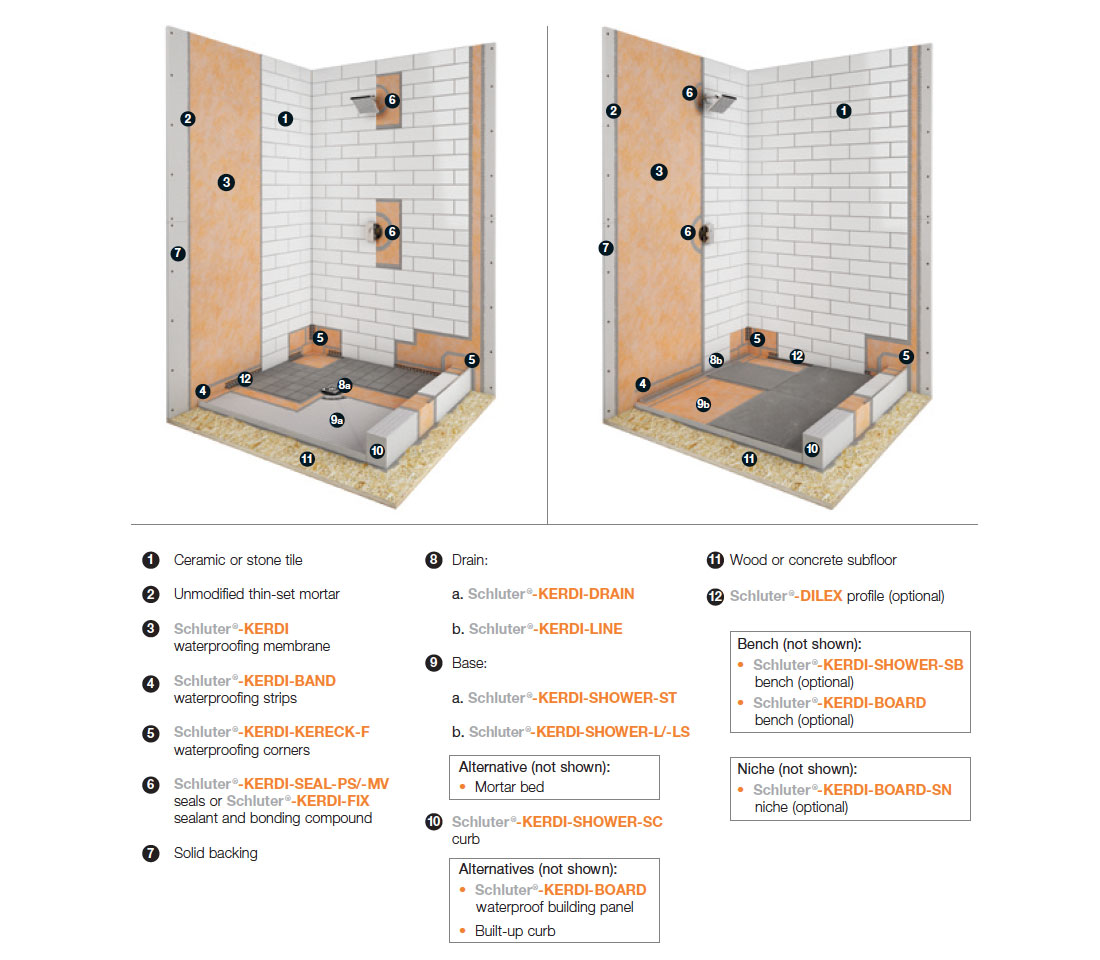 Image Credits